The latest addition to the Bigg Boss franchise is the hottest talk of the town these days. With the most devious and unexpected revelations being made by Bigg Boss and cunning schemes being cooked by the contestants, this season is going to be a memorable one for the viewers. And a traumatic one for the contestants, I guess.
All the contestants will try their best to overthrow each other since everyone's got their eyes on the prize, which is a hefty one, as per rumors. If you want to stream the drama from Bigg Boss Season 17 in Nepal and find out who takes the trophy home, you will need to employ the unblocking capabilities of a premium VPN.
To find out more, scroll down for further details given in this article.
---
What is the Theme for Bigg Boss Season 17?

As was revealed before the first episode's premiere, this season will navigate around the theme of 'Dil, Dimaag and Dum,' which translates to heart, mind and courage, respectively. Contestants will have to utilize the honesty in their hearts, the intelligence of their minds and the bravery resulting from their courage as they make their way to the top.
But things are more complex than that. There will be three teams, named Dil, Dimaag and Dum, and contestants will be sorted into these teams. At the beginning of the first episode, Bigg Boss revealed that he will rely on each team for their respective talents and characteristics.
However, he also openly declared that he would be biased in his judgment. And this is where things get nasty for the contestants and exciting for the viewers.
---
When Did Bigg Boss Season 17 Premiere?
Bigg Boss Season 17 premiered on Sunday, October 15, 2023. The show began with our beloved host dancing to a medley of his hit songs as he welcomed the viewers to yet another season of his reality show.
---
Who Will be Hosting Bigg Boss Season 17?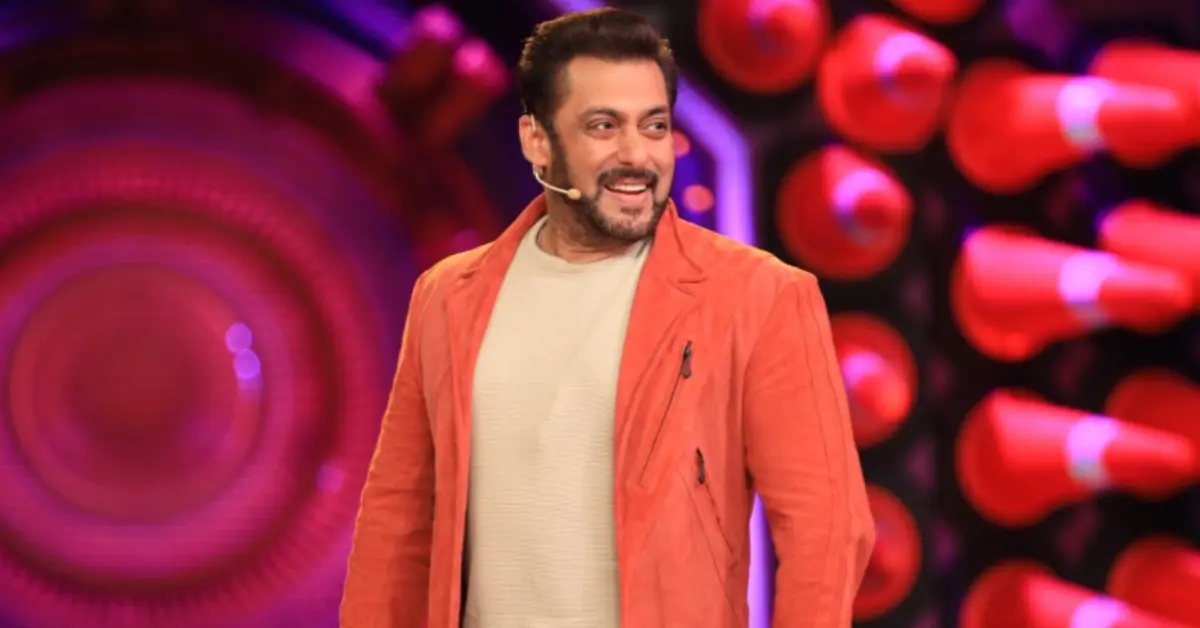 As has been the tradition since the fourth season of Bigg Boss, once again, the show will be hosted by Bollywood's favorite Salman Khan. He will be helping Bigg Boss add more controversy and twists to the show.
---
Names of the Finalized Contestants
Here are the 17 contestants who were revealed on the show's premiere and will be spending more or less 100 days together as a 'family':
---
Details about Teams Dil, Dimaag and Dum
Though Mannara Chopra was given the choice to select the team she'd like to join, others did not get the same favor. Well, Bigg Boss did say he will be openly biased this season, right? Here's how the contestants were sorted into three different teams:
| | Team Dil | Team Dimaag | Team Dum |
| --- | --- | --- | --- |
| 01. | Ankita Lokhande | Anurag Dobhal | Abhishek Kumar |
| 02. | Vicky Jain | Navid Sole | Munawar Faruqui |
| 03. | Neil Bhatt | Arun Mashettey | Sunny Arya |
| 04. | Aishwarya Sharma Bhatt | Sana Raees Khan | Rinku Dhawan |
| 05. | Isha Malviya | Jigna Vora | Khanzaadi |
| 06. | Mannara Chopra | Soniya Bansal | |
---
When to Watch Bigg Boss Season 17 in Nepal?
Bigg Boss Season 17 will air throughout the week, with Saturdays as an exception. On Sundays, episodes will air at 9:00 pm sharp. From Monday to Friday, the episodes will air at 10:00 pm sharp.
Tune in to JioCinema to stream Bigg Boss Season 17 in Nepal.
---
Where to Watch Bigg Boss Season 17 in Nepal?
There are two options for you to stream Bigg Boss Season 17:
Colors TV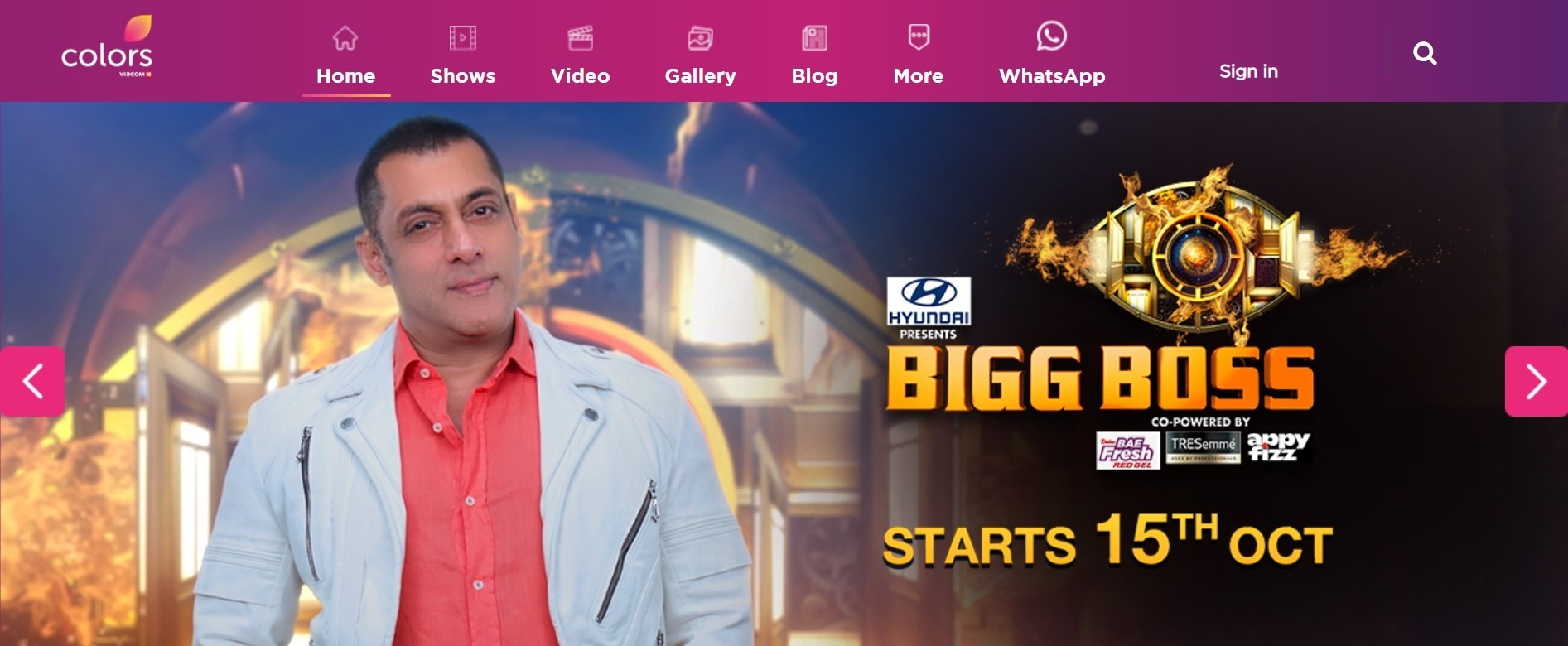 Colors TV is a channel owned by Viacom 18 and will officially broadcast the 17th season of Bigg Boss in India. This is the best option for cable subscribers. However, the next option will be highly convenient for those wishing to stream Bigg Boss Season 17 outside India.
JioCinema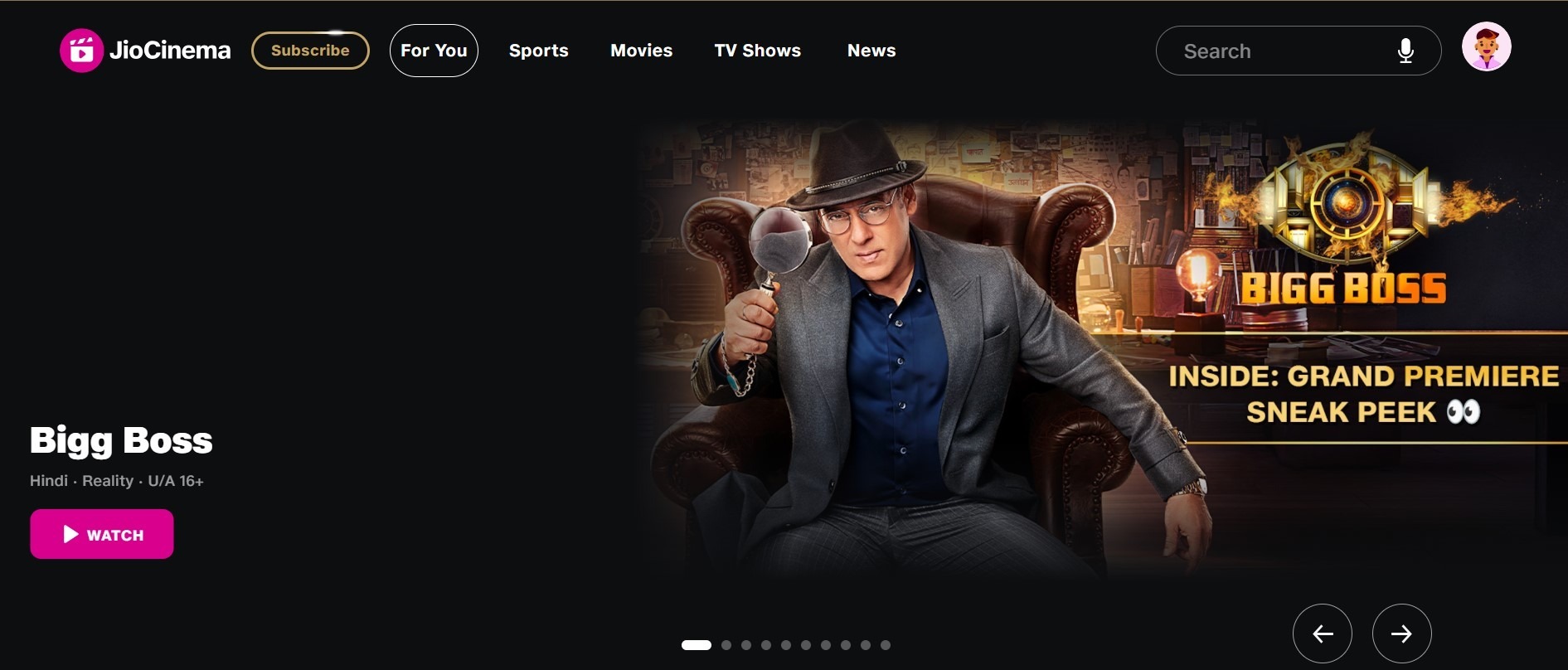 JioCinema is a streaming platform offered by Viacom 18 that has a vast collection of Indian content. It is also where Bigg Boss Season 17 will officially offered. Aside from the regular episodes, you can also get exclusive content, such as 24/7 access to the cameras in the house to catch live-action drama taking place among the contestants.
Since JioCinema is blocked in regions beyond India, you will have to subscribe to a reliable VPN provider to get access to the platform from anywhere you wish to. Read ahead for how you can do this.
---
---
Why Should You Subscribe to ExpressVPN?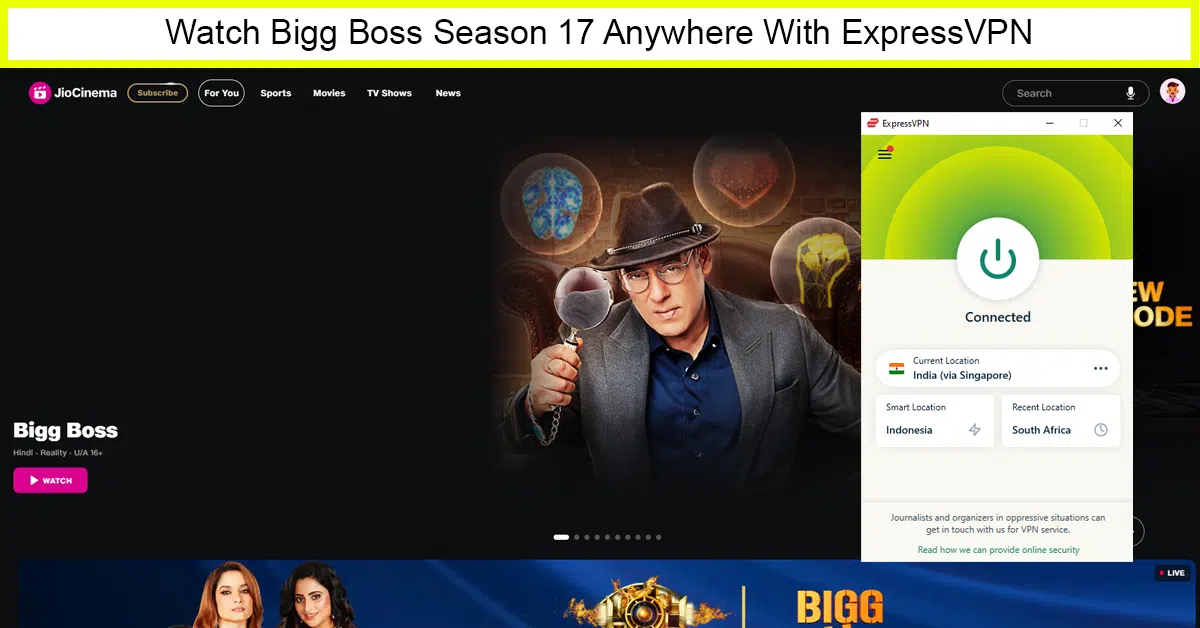 ExpressVPN is trusted by subscribers for its top-notch security features and content-unblocking capabilities:
---
Highlights From Episodes Aired So Far
On the first morning of the first episode, Bigg Boss introduced to the contestants their anthem for the season. The contestants danced and sang along to the anthem. Bigg Boss instructed the lot of them that throughout their stay under Bigg Boss's roof, they'll have to sing this anthem first thing in the morning.
After this wholesome start to the day, the contestants were tasked with distributing house chores among themselves. This, of course, resulted in conflicts and arguments between the contestants.
To further exacerbate matters, Bigg Boss announced that team Dimaag would oversee the distribution of house chores and this, for obvious reasons, did not sit well with teams Dil and Dum.
Moving on from this, team Dimaag decided to pull a prank on other contestants now that they had Bigg Boss's favor. They told the other teams that they could shift to different bedrooms but had barely two minutes to do so. This mischief led to a horrible quarrel between Abhishek, from team Dum, and Soniya, from team Dimaag.
---
When Will the First Elimination Take Place?
The first elimination is expected to take place on Sunday, October 22. However, if rumors are to be believed, it is said that Salman Khan and Bigg Boss have decided to be lenient with the contestants and won't be eliminating anyone on the first Weekend Ka Vaar.
Currently, whether or not these rumors turn out to be true, there are three contestants in the danger zone with a low number of votes. As for Mannara Chopra, she is leading the lines with the highest number of votes. The voting session closed on Thursday at 10:00 am.
---
In What Countries Can You Stream Bigg Boss Season 17?
Aside from Nepal, you can watch Bigg Boss Season 17 in the following countries outside of India:
---
What's More to Watch on JioCinema?
If you're interested in watching more on JioCinema, here are some of the highest-grossing titles on the streaming platform:
The Real Housewives of Beverly Hills
Bebaak
Temptation Island
Scavengers Reign
No Accident
Saviour Complex
Evil Dead Inside
Kaalkoot
Cobra Rebellion
Our Flag Means Death
---
FAQs
Who is the strongest contestant in Bigg Boss 17?
The strongest contestant on Bigg Boss Season 17 is supposedly said to be Munawar Farooqui. He is favored not only for his humor but also for his warm relations with Mannara Chopra.
Which Bigg Boss is more popular?
Bigg Boss Season 13 is the most popular one among all the seasons of the reality TV show.
Who is trending in Bigg Boss 17?
The most trending contestant on Bigg Boss Season 17 is Ankita Lokhande.
---
Closing Remarks
Here comes all the tea from this season of Bigg Boss to an end. While I did give an overview of the highlights that took place this weekend, we are yet to see how and who will be eliminated this weekend.
To catch up with that, subscribe to a trustworthy VPN and easily stream Bigg Boss Season 17 in Nepal from the comfort of your couch without worrying about geo-restrictions. Have fun!