The famed reality TV show Bigg Boss is back again with a bang. And viewers are super excited and hyped up to, once again, witness the rivalry, shifting loyalties, and menacing lies that run the house of Bigg Boss, where conniving contestants must live by 'survival of the fittest' as their mantra.
As the grand stage of Bigg Boss prepares for its 17th season's release, you must be looking for a way to stream the show, too. If you're living outside India and wish to catch up with the stray gossip of Bigg Boss Season 17 outside India, continue reading this article for all the details regarding the show and how you can stream it using a simple trick.
---
The Theme for Bigg Boss Season 17 and Other Release Details
The new season will feature the theme of 'Dil, Dimaag, aur Dum' (heart, mind, and courage). Contestants will be divided into three teams: Dil, Dimaag, and Dum. Accordingly, the players' tactics will depend upon the team they are put into.
Moreover, for the first time in the show's history, Bigg Boss will be participating to closely follow the contestants. While he will cheer for all three teams, he won't be strategically choosing one single side. So, we can surely look forward to an interesting game of vicious politics dictated by the teams' hearts, minds, and courage.
---
When Does Bigg Boss Season 17 Start?
Bigg Boss Season 17 will have its on-screen premiere on Sunday, October 15, 2023. Get ready for all the gossip and schemes this season has in store.
---
Who Are the Contestants for Bigg Boss Season 17?
The list of contestants for Bigg Boss Season 17 is unconfirmed as of yet. The audience can only hope that their favorites are participating in the show. Here's the tentative list of the contestants who will be living together under the Bigg Boss roof:
---
Who Will Be Hosting Bigg Boss Season 17?
Once again, the Bollywood heartthrob Salman Khan will be hosting the show. As he's always done, we can expect him to add more fun to the show with his humor and captivating influence on the Bigg Boss stage.
---
Will Cellphones be Allowed on Bigg Boss Season 17?
Yes, you read that right! In breaking and shocking news, it has been revealed that the new season will allow the contestants to have access to their mobile phones along with them in the Bigg Boss house.
This new shift in the rules will bring a greater shift in the show's dynamics. We have yet to see whether the introduction of phones will have a negative or positive impact. But it surely will add a double the layer of drama to the already theatrical circus of conspiracies, schemes, and lies.
---
Where to Watch Bigg Boss Season 17?
The new Bigg Boss Season 17 will be available for viewing on the following platforms:
Colors TV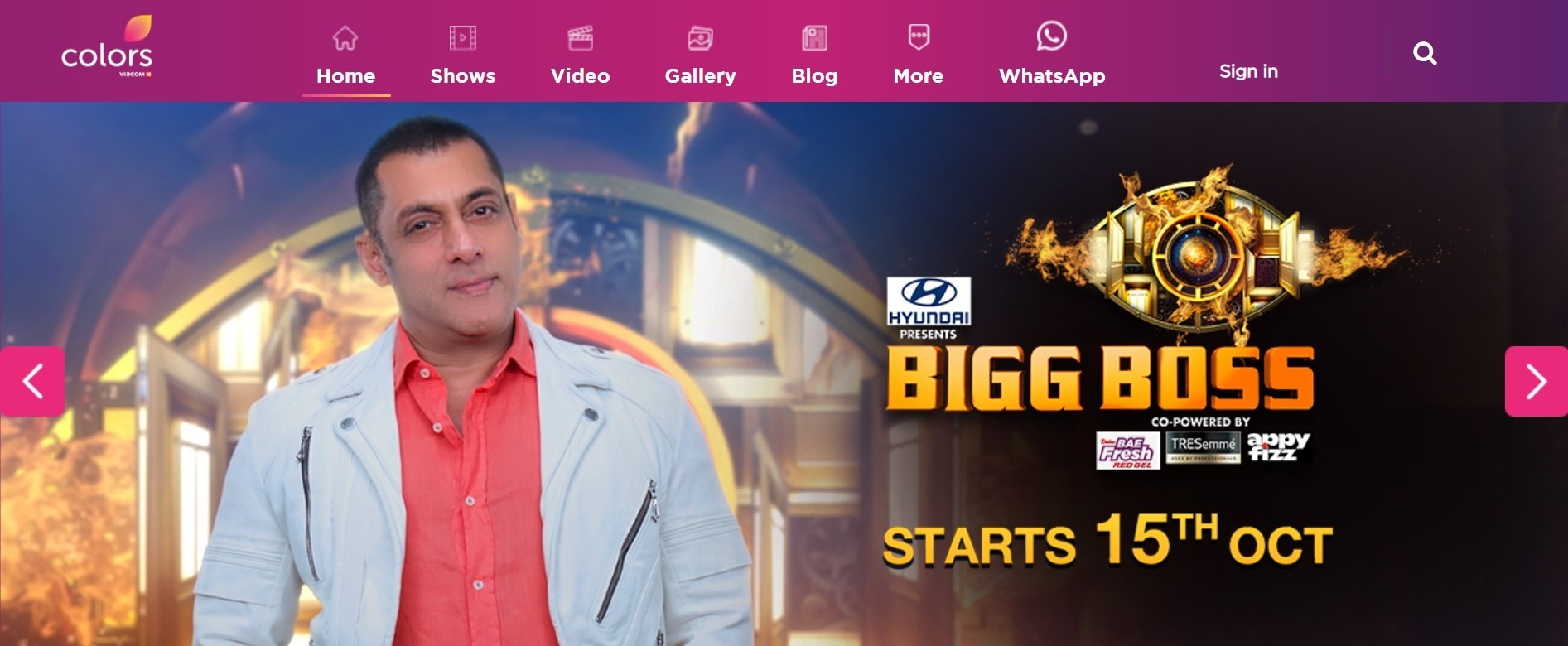 Colors TV is an Indian TV channel owned by Viacom18, where you can easily tune in for the new season of Bigg Boss Live, which will be aired on October 15.
JioCinema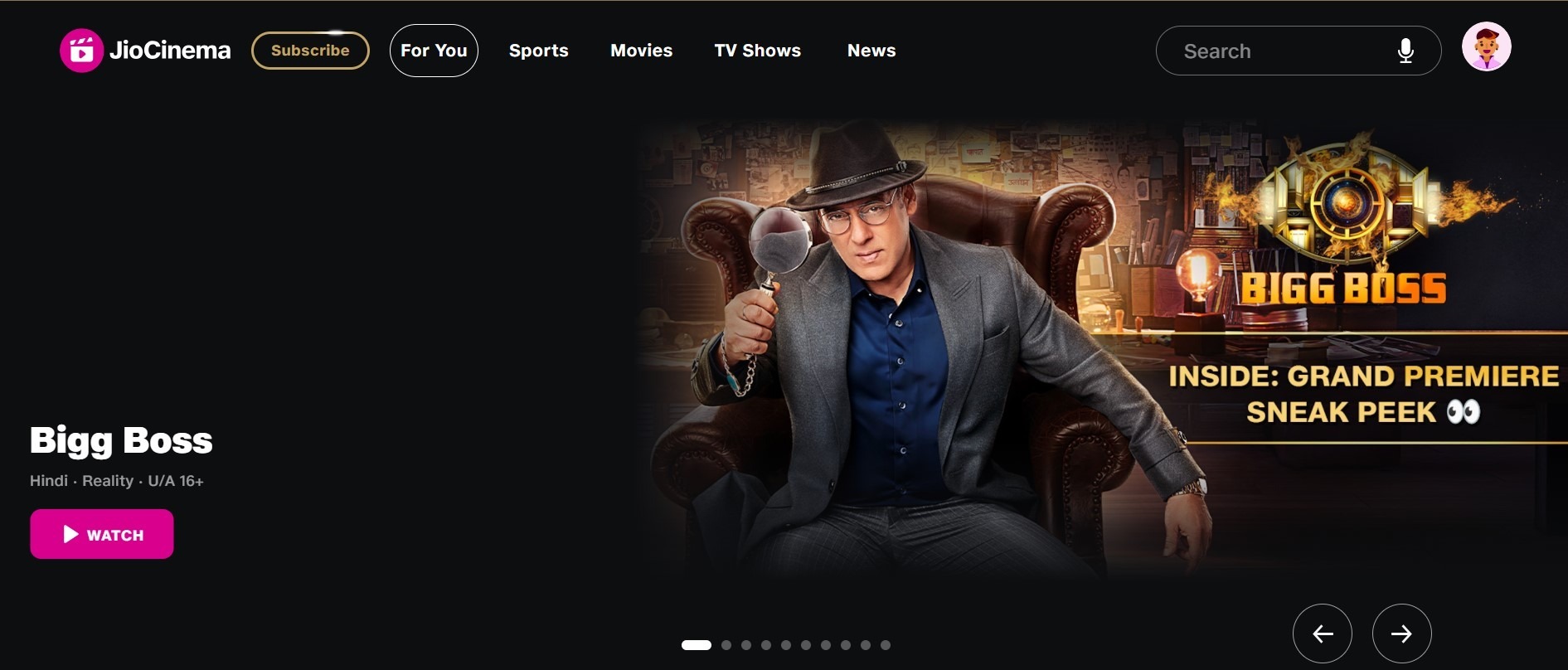 JioCinema is an OTT streaming platform by Viacom18 that offers all the episodes of Bigg Boss Season 17 and the previous seasons. You can stream the reality show's action and drama live on JioCinema by subscribing to one of their plans.
It must be noted that Colors TV and JioCinema are available only within the Indian region and cannot be accessed outside India, for example, in the UK, the USA, the UAE, Canada, Nepal etc. You'll need a premium VPN to unblock the platforms from your location.
---
How to Watch Bigg Boss Season 17 Outside India?
If you wish to stream the all-new Bigg Boss Season 17 outside India but can't do so due to the geo-restrictions imposed on JioCinema, simply subscribe to a reliable VPN provider, and you're good to go.
Here's what you need to do:
---
How to Watch Bigg Boss Season 17 Outside India? [Video Tutorial]
Check out this simple video guide to watch Bigg Boss Season 17 from outside India.
---
ExpressVPN – Most Reliable VPN to Watch Bigg Boss Season 17 Outside India

ExpressVPN is an unparalleled VPN provider that expertly works around geo-restrictions and allows users uninterrupted access to geo-blocked content on the internet.
These are the features it is equipped with:
---
How Many Episodes Will Bigg Boss Season 17 Have?
There is no news yet on how many Bigg Boss Season 17 episodes will have. However, the season will begin on October 15, 2023. So, stay tuned to find out more about the episodes.
---
At What Time Will the Bigg Boss Season 17 Episodes Air?
The new Bigg Boss Season 17 will air at 9 pm sharp on Sunday, October 15, on JioCinema and Colors TV. From Monday to Friday, the episodes will air at 10 pm sharp. And, 9 pm on Sundays, every week.
You can also catch up with the 24/7 live camera action on JioCinema and stay up-to-date with the multi-cam tea as the contestants vie for the big prize.
---
How Much is the Prize Money for Bigg Boss Season 17?
The initial prize is usually set to be approximately 50 lacs in INR. However, as we have witnessed during the previous season, this prize money is subject to change as the show proceeds.
Because Tejasswi Prakash, winner of Season 15, took home 25 lacs INR, which is half the original amount, we can again expect this prize money to decrease throughout the show.
---
Trailer for Bigg Boss Season 17
Here is a glimpse at the new season's star-studded drama:
---
FAQs
How much are Bigg Boss Season 17 contestants paid?
We don't have information about the salaries for the contestants in Bigg Boss Season 17 yet. However, from the previously revealed salaries, we can guess that the minimum could be ₹400000, which is what Shalin Bhaot was paid weekly.
Where can I watch all the seasons of Bigg Boss?
You can watch all the previous seasons of Bigg Boss on JioCinema. However, if you intend to stream outside of India, you must get a VPN subscription to bypass the geo-restrictions.
Which season of Bigg Boss is very famous?
Bigg Boss Season 13 is declared the show's most successful season as it broke all the previous records with its ratings.
---
How to Watch SonyLIV in the USA? [Trusted Guide – October 2023]
---
Conclusion!
So, folks, these are the details regarding the latest season of Bigg Boss. I hope this article has answered all your possible queries, and you can now easily stream Bigg Boss Season 17 outside India with the help of a trusted VPN provider.
Have fun streaming the chaos and drama of the show!