Adam Sandler's collaboration with Netflix has been a significant milestone in his career, and it has allowed him to showcase his unique brand of comedy to a global audience. With a range of films produced and starred in, Sandler has become a prominent figure in the streaming platform's lineup. Let's delve into his Netflix filmography and explore the success and impact of his movies.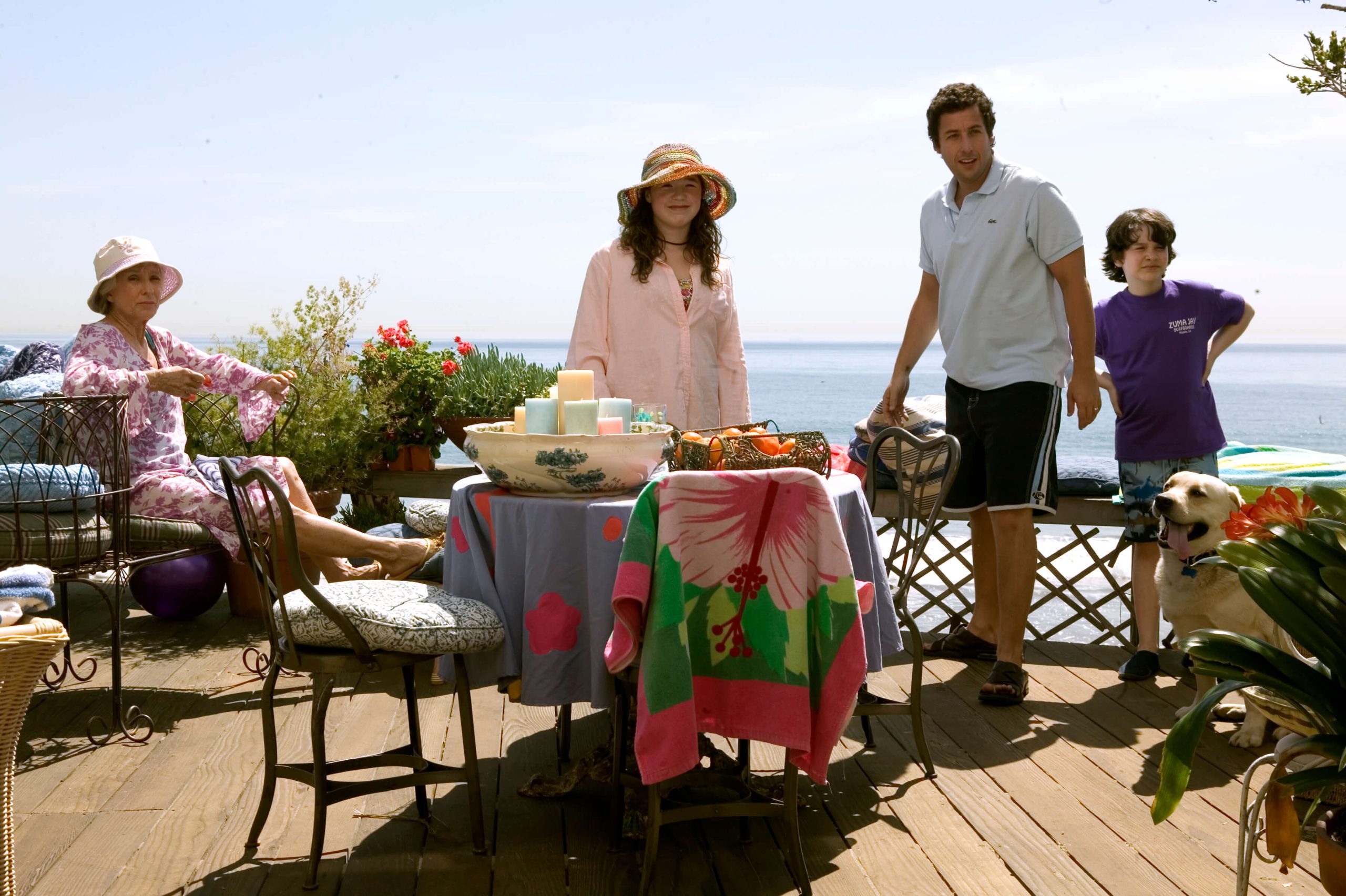 Courtesy: IMDb
Spanglish (2004):
Cast: Adam Sandler, Téa Leoni, Paz Vega 
Director: James L. Brooks 
Duration: 2 hours, 11 minutes 
Genre: Comedy, Drama 
Spanglish tells the story of a bilingual Mexican woman, Flor (Paz Vega), who becomes a housekeeper for a wealthy family. Adam Sandler plays John Clasky, a chef, and the head of the family. The film explores cultural clashes, family dynamics, and the power of communication. Sandler's performance showcases his ability to navigate both comedic and dramatic elements, adding depth to his character.
Read More: The 9 Most Memorable Anne Hathaway Movies on Netflix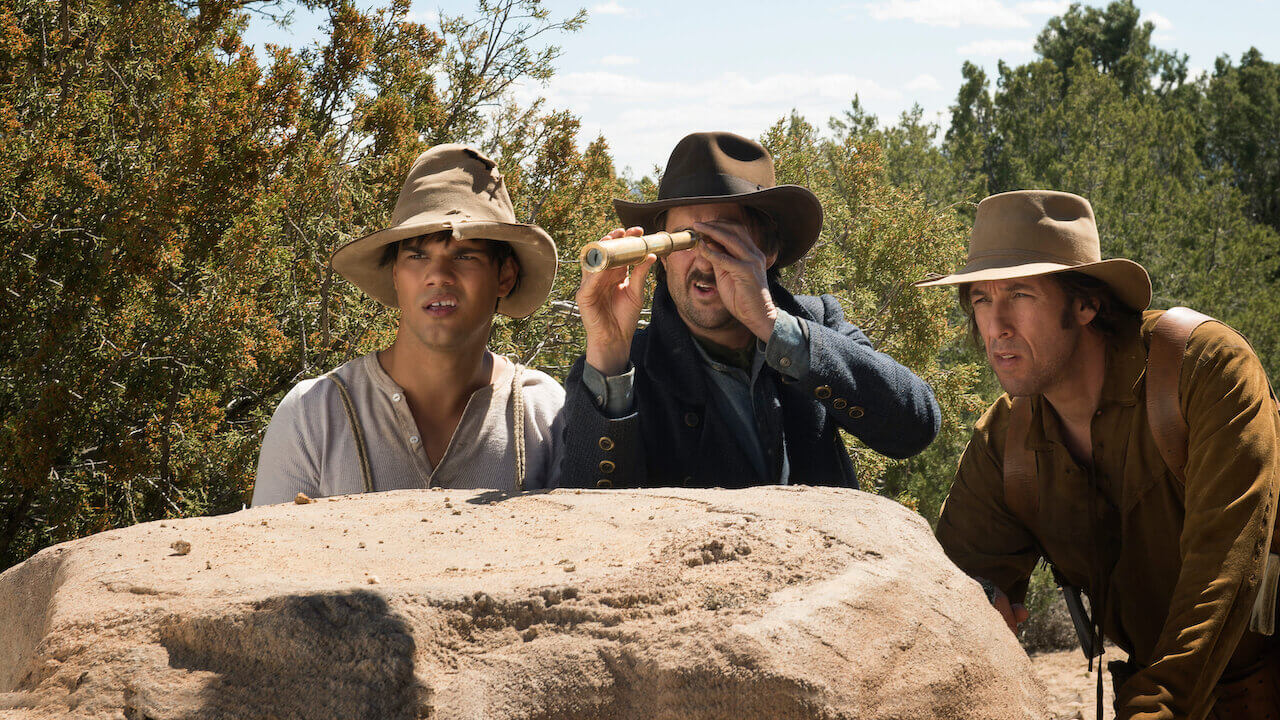 Courtesy: Netflix
The Ridiculous 6 (2015):
Cast: Adam Sandler, Terry Crews, Jorge Garcia 
Director: Frank Coraci 
Duration: 2 hours 
Genre: Comedy, Western 
In this comedic Western, Adam Sandler portrays Tommy "White Knife" Stockburn, an outlaw who discovers that he has five half-brothers. Together, they embark on a quest to find their long-lost father and save him from a gang of outlaws. While the film received mixed reviews, it showcases Sandler's penchant for creating zany characters and delivering laughs through his unique comedic style.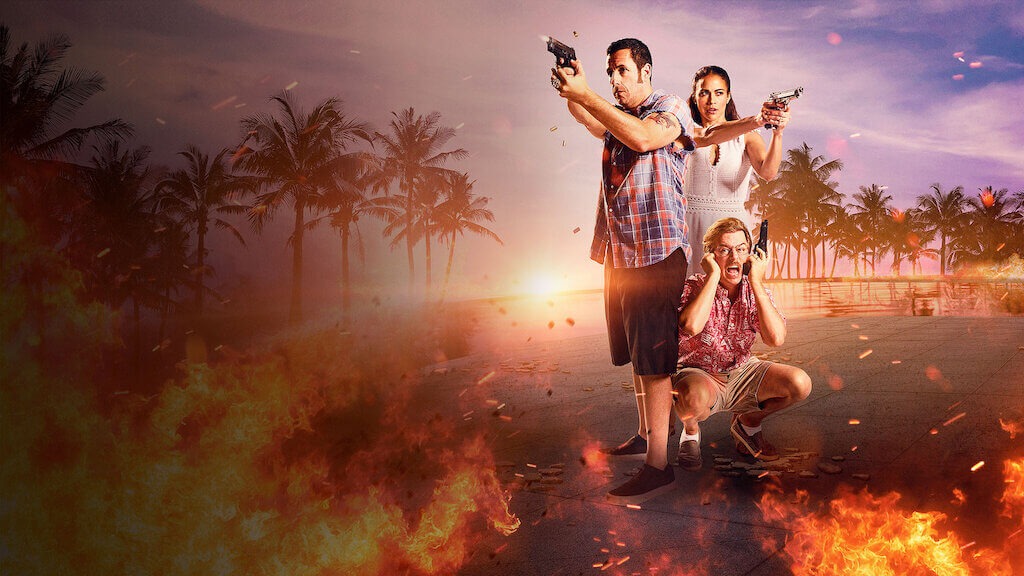 Courtesy: Netflix
The Do-Over (2016):
Cast: Adam Sandler, David Spade, Paula Patton 
Director: Steven Brill 
Duration: 1 hour, 48 minutes 
Genre: Action, Comedy 
The Do-Over follows the story of two old friends, Charlie (Adam Sandler) and Max (David Spade), who decide to fake their deaths and start their lives anew. As they assume new identities, they stumble upon dangerous secrets and unexpected adventures. Sandler's chemistry with David Spade adds to the film's comedic moments, as they navigate through outrageous situations.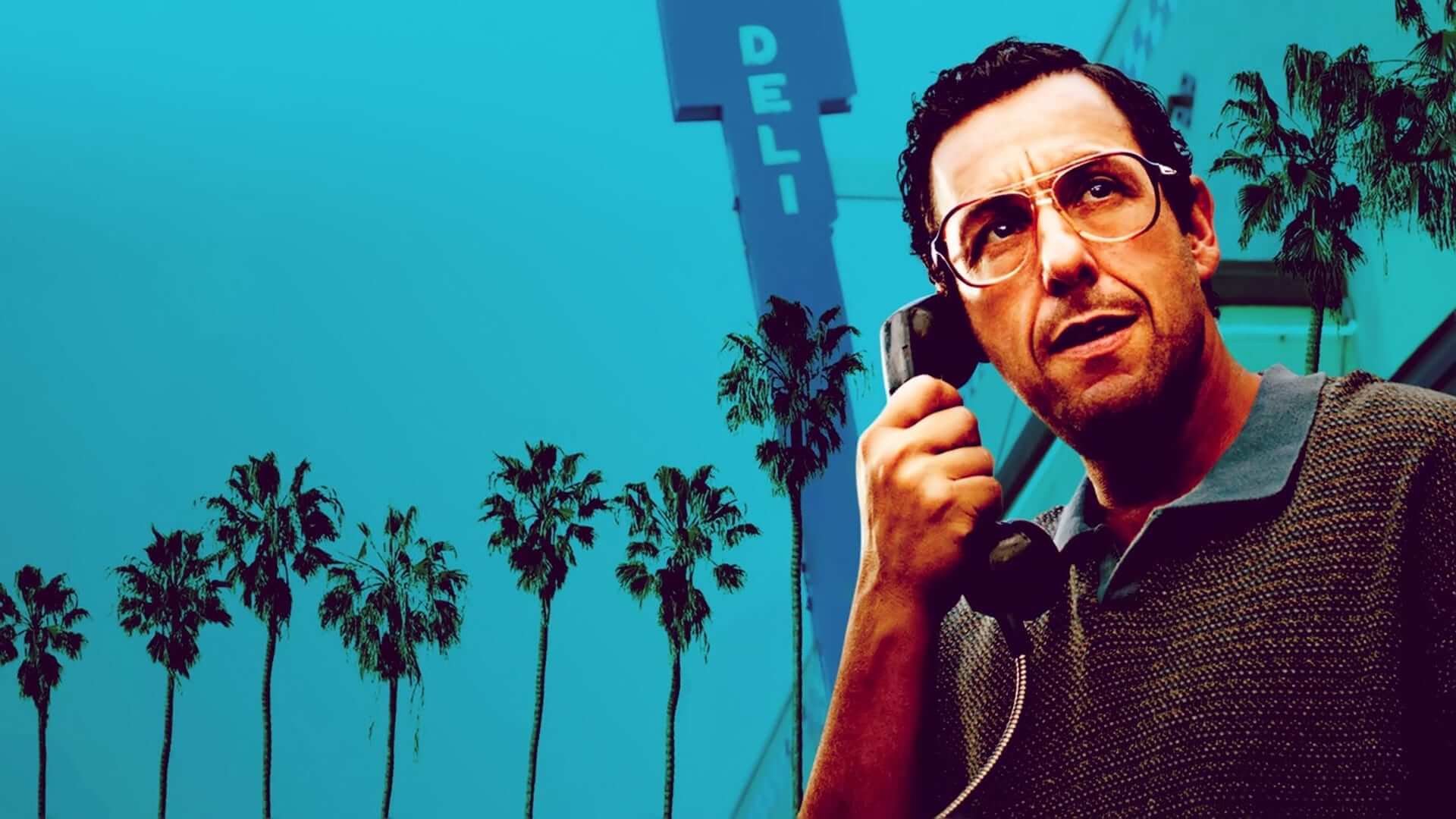 Courtesy: IMDb
Sandy Wexler (2017):
Cast: Adam Sandler, Jennifer Hudson, Kevin James 
Director: Steven Brill 
Duration: 2 hours, 11 minutes 
Genre: Comedy, Romance 
Sandy Wexler is a comedy-drama that showcases Adam Sandler's versatility. He portrays Sandy Wexler, a talent manager in Los Angeles during the 1990s, who discovers a talented singer named Courtney Clarke (Jennifer Hudson). As he navigates the challenges of the entertainment industry, Sandy's quirky personality and heartwarming dedication shine through.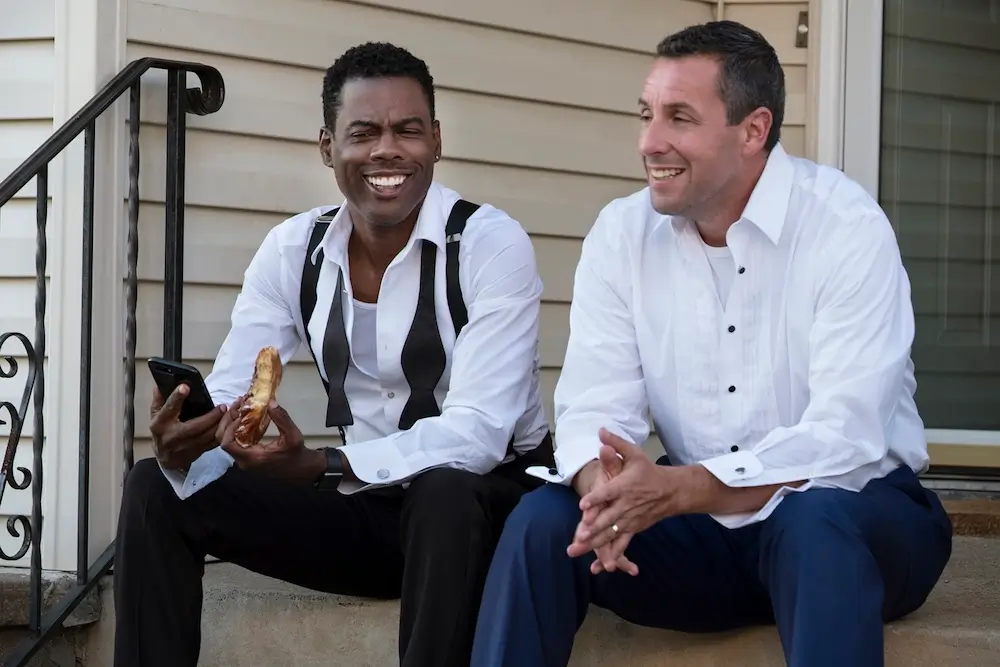 Courtesy: Variety
The Week Of (2018):
Cast: Adam Sandler, Chris Rock, Steve Buscemi 
Director: Robert Smigel 
Duration: 1 hour, 56 minutes 
Genre: Comedy 
The Week Of centers around the week leading up to the wedding of two contrasting families. Adam Sandler plays Kenny Lustig, the father of the bride, while Chris Rock portrays the father of the groom. As the families come together, cultural clashes and comedic mishaps ensue, creating a humorous and heartfelt tale.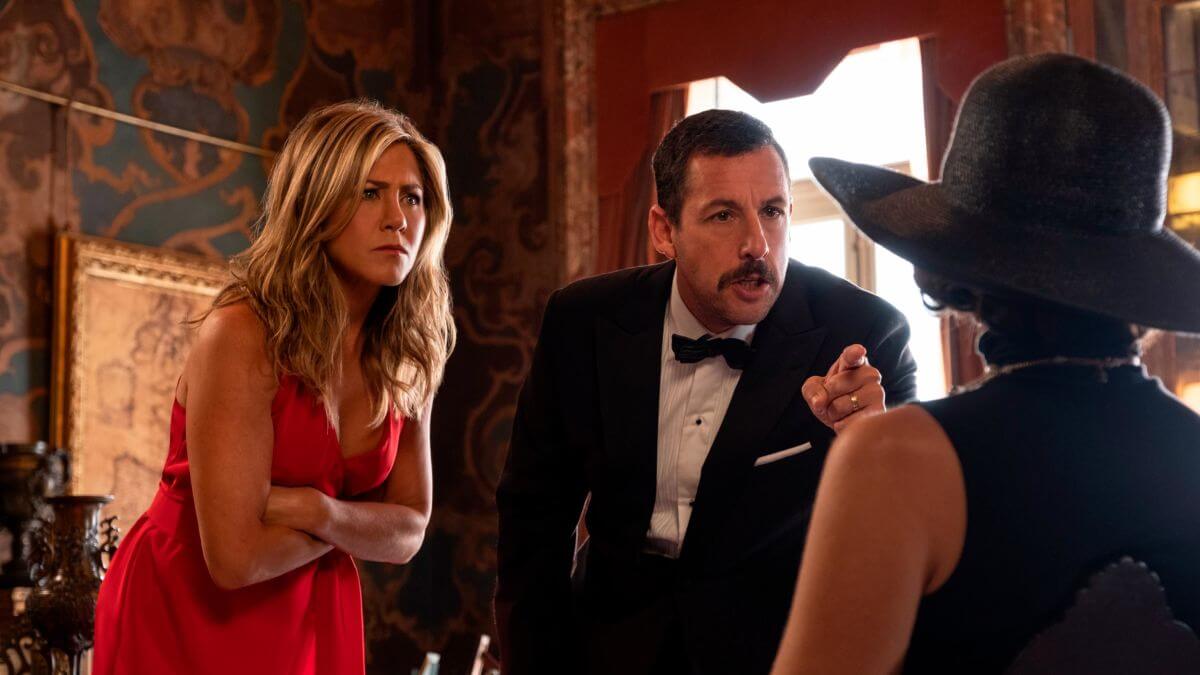 Courtesy: CNN
Murder Mystery (2019):
Cast: Adam Sandler, Jennifer Aniston, Luke Evans
Director: Kyle Newacheck
Duration: 1 hour, 37 minutes
Genre: Action, Comedy, Mystery
Murder Mystery combines comedy and mystery as Adam Sandler and Jennifer Aniston play a married couple who become prime suspects in a murder case while on vacation in Europe. The film offers an entertaining mix of humor, suspense, and a dash of romance, showcasing Sandler's ability to engage audiences in a different genre.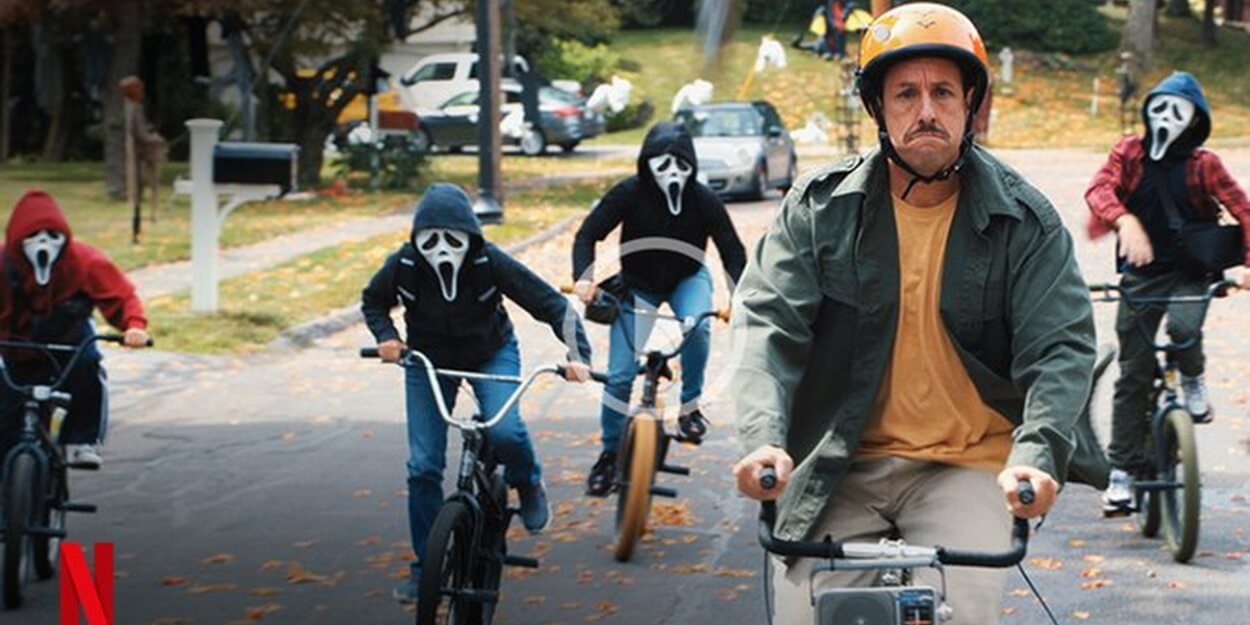 Courtesy: Broadway World
Hubie Halloween (2020):
Cast: Adam Sandler, Kevin James, Julie Bowen 
Director: Steven Brill 
Duration: 1 hour, 43 minutes 
Genre: Comedy, Mystery 
Hubie Halloween follows the story of Hubie Dubois (Adam Sandler), a well-meaning but eccentric man who becomes the town's Halloween hero when real threats emerge on the spooky holiday. The film combines Sandler's signature humor with a Halloween-themed setting, making it an enjoyable watch for both Sandler fans and lovers of seasonal comedies.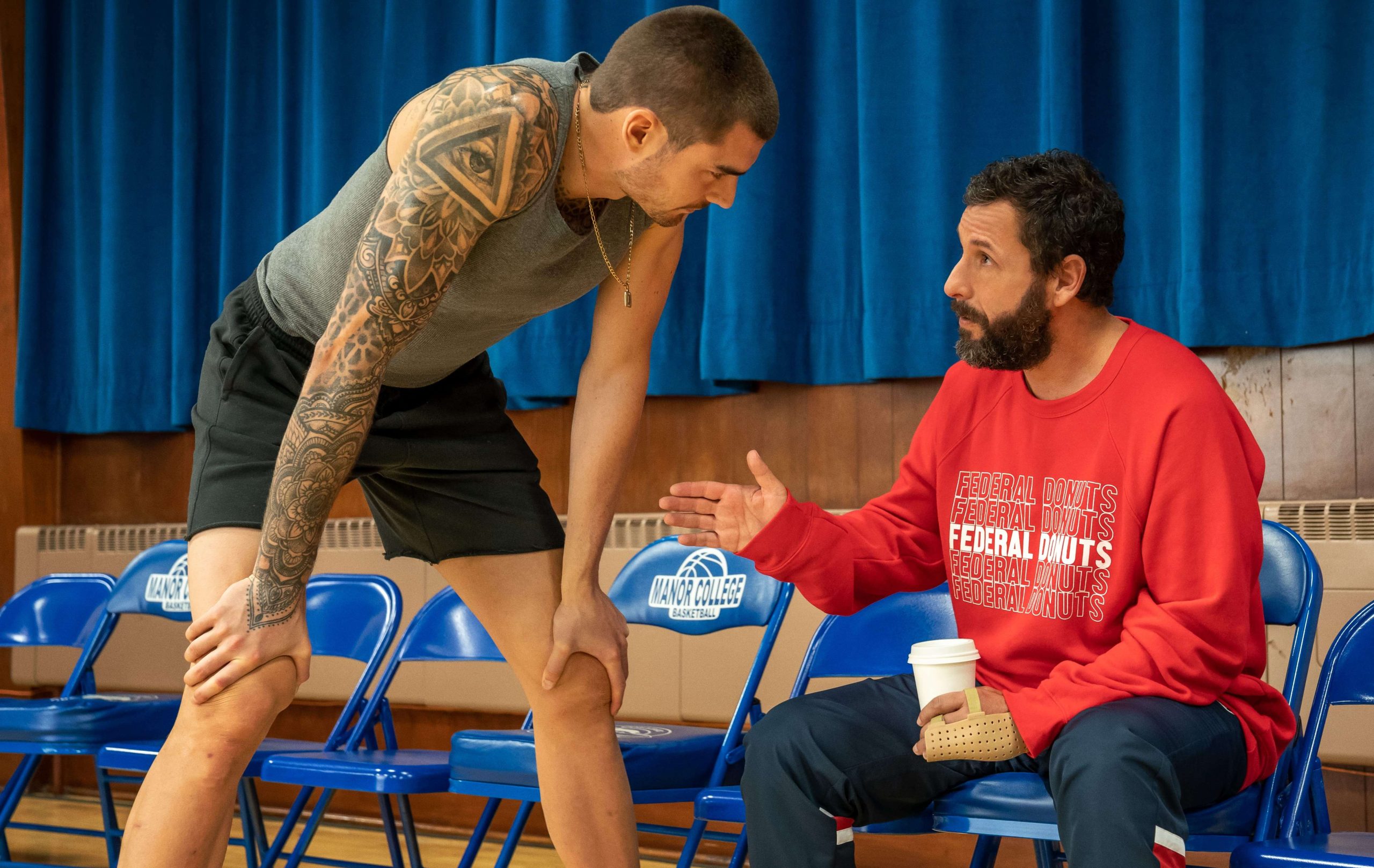 Courtesy: IMDb
Hustle (2022):
Cast: Adam Sandler, Queen Latifah, Robert Duvall 
Director: Jeremiah Zagar 
Duration: Not available at the moment 
Genre: Sports, Comedy 
In Hustle, Adam Sandler portrays a washed-up basketball scout who discovers a talented player overseas and brings him to the United States. The film explores themes of redemption, second chances, and the power of mentorship. While specific details about the film's duration are currently unknown, it promises to deliver Sandler's comedic touch within a sports-centric narrative.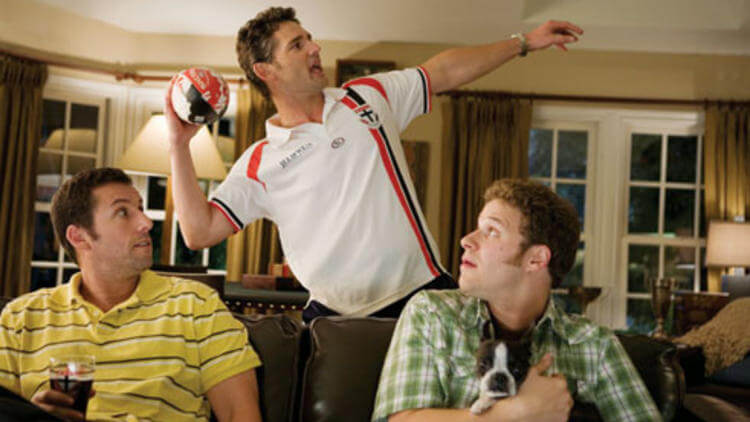 Courtesy: Time Out
Funny People (2009):
Cast: Adam Sandler, Seth Rogen, Leslie Mann 
Director: Judd Apatow 
Duration: 2 hours, 26 minutes 
Genre: Comedy, Drama 
Funny People takes a more introspective and dramatic approach to comedy. Adam Sandler plays George Simmons, a successful comedian who forms an unlikely friendship with a struggling stand-up comic (Seth Rogen). The film delves into themes of fame, mortality, and the complexities of the comedy industry, highlighting Sandler's ability to balance humor with more poignant storytelling.
Adam Sandler's collaboration with Netflix has been an extraordinary journey that has left a lasting impact on the world of comedy. Through an extensive range of films he has produced and starred in, Sandler has become synonymous with Netflix's comedy offerings. Let's take a closer look at his Netflix filmography, exploring the success and popularity of his movies and their influence on the streaming platform.
From Classic Comedies to Unexpected Gems: Ranking Adam Sandler's Netflix Movies
When it comes to Adam Sandler's films on Netflix, there's a diverse mix of strengths, weaknesses, and overall entertainment value. Creating a list or ranking of his movies allows us to appreciate the variety of comedic experiences he offers. From the hilarity of "The Ridiculous 6" to the heartwarming charm of "Sandy Wexler," each film brings something unique to the table. By inviting readers to share their opinions and engage in a discussion, we can celebrate the favorites and discover hidden gems together.
The Evolution of Adam Sandler's Characters: A Character Study of His Netflix Roles
Adam Sandler has embraced a remarkable transformation in his Netflix movies, taking on diverse characters that differ from his earlier roles. This evolution showcases his growth as an actor, demonstrating his ability to balance humor with more dramatic or nuanced performances. From the lovable eccentricity of Hubie Dubois in "Hubie Halloween" to the introspective George Simmons in "Funny People," Sandler's characters captivate audiences and highlight his versatility.
Adam Sandler's Collaborations: Exploring the Chemistry with His Co-Stars in Netflix Movies
One of the many joys of Adam Sandler's Netflix movies is the chemistry he shares with his co-stars. The collaborations between Sandler and other actors bring an extra layer of magic to the films, amplifying the humor and creating memorable on-screen partnerships. Whether it's the dynamic duo of Sandler and Jennifer Aniston in "Murder Mystery" or the comedic camaraderie between Sandler and David Spade in "The Do-Over," these collaborations contribute to the overall success of the films.
Nostalgia and Familiarity: The Appeal of Adam Sandler's Netflix Movies
Adam Sandler's movies on Netflix have struck a chord with audiences, particularly those who grew up watching his earlier works. The nostalgia and familiarity associated with Sandler's comedy style and recurring themes have resonated deeply. By analyzing the use of these elements in his films, we can understand their influence on viewer engagement and why they continue to be a source of enjoyment for many.
Exploring the Global Appeal: How Adam Sandler's Netflix Movies Cross Cultural Boundaries
Adam Sandler's Netflix movies have achieved remarkable international success, transcending cultural boundaries and resonating with audiences worldwide. The universal themes and comedic sensibilities in his films strike a chord with viewers from different cultures and backgrounds. By delving into the reasons behind this global appeal, we can appreciate the ability of Sandler's movies to bring people together through laughter.
Read More: 7 Best Family Movies on Netflix: A Delightful Selection for All Ages

The Adam Sandler Aesthetic: Visual Style and Production Design in His Netflix Movies
The visual style and production design choices in Adam Sandler's Netflix movies play a crucial role in shaping the overall viewing experience. These films exhibit a distinct aesthetic that contributes to the comedic tone or enhances the storytelling. By examining the visual elements, we can gain a deeper appreciation for the craftsmanship and creativity behind the scenes.
Adam Sandler's Impact on the Streaming Landscape: How His Netflix Deal Changed the Game
Adam Sandler's partnership with Netflix has been a game-changer in the streaming industry. His movies on the platform have influenced content creation, distribution models, and the relationship between traditional studios and streaming platforms. By evaluating the significance of this collaboration, we can understand the lasting impact it has had on the streaming landscape and the future of content consumption.
Conclusion:
In conclusion, Adam Sandler's comedy legacy is a testament to his talent, versatility, and ability to entertain audiences. His extensive collaboration with Netflix has brought laughter to countless viewers worldwide. Through a comprehensive exploration of his Netflix filmography, we can appreciate the success, impact, and evolution of his movies. From ranking his films to studying his characters and analyzing their global appeal, it is evident that Adam Sandler's comedic genius continues to shine brightly on the streaming platform.