Netflix offers a treasure trove of family movies that cater to the entertainment needs of both children and adults. Whether you're looking for heartwarming tales, animated adventures, or mystery-filled stories, there's something for everyone. In this article, we'll explore a handpicked selection of family movies on Netflix, highlighting their cast, director, duration, genre, and providing a brief summary of each film.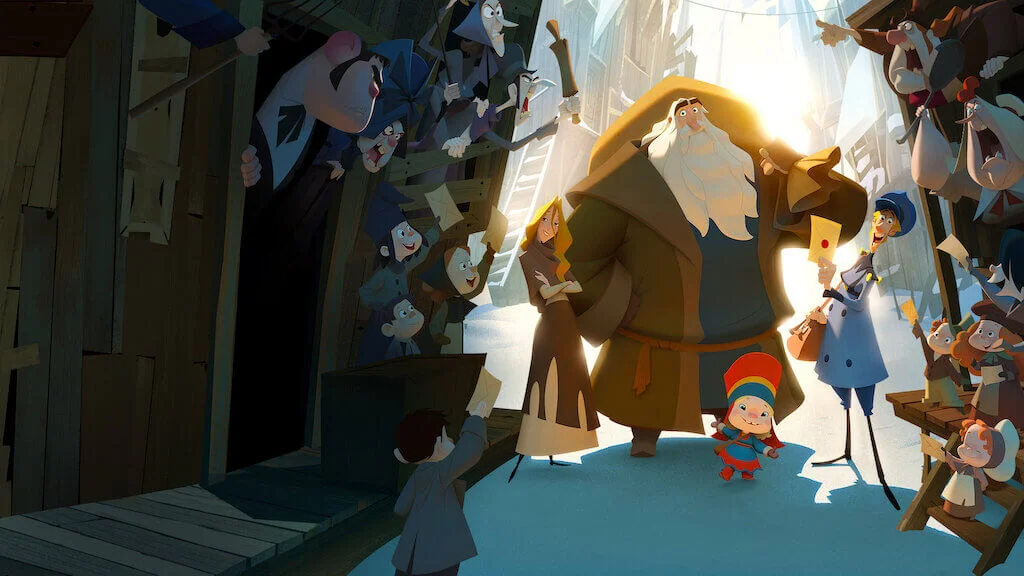 Courtesy: Netflix
Klaus (2019)
Cast: Jason Schwartzman, J.K. Simmons, Rashida Jones
Director: Sergio Pablos
Duration: 1h 38min
Genre: Animation, Adventure, Comedy
"Klaus" is a heartwarming animated film that reveals the origin story of Santa Claus. When a spoiled postman named Jesper is sent to a distant, icy town, he encounters Klaus, a toymaker with a mysterious past. Together, they bring joy and kindness to the community, igniting the legend of Santa Claus.
Read More: The Best Hero Fiennes Tiffin Movies on Netflix for Fans and Newcomers Alike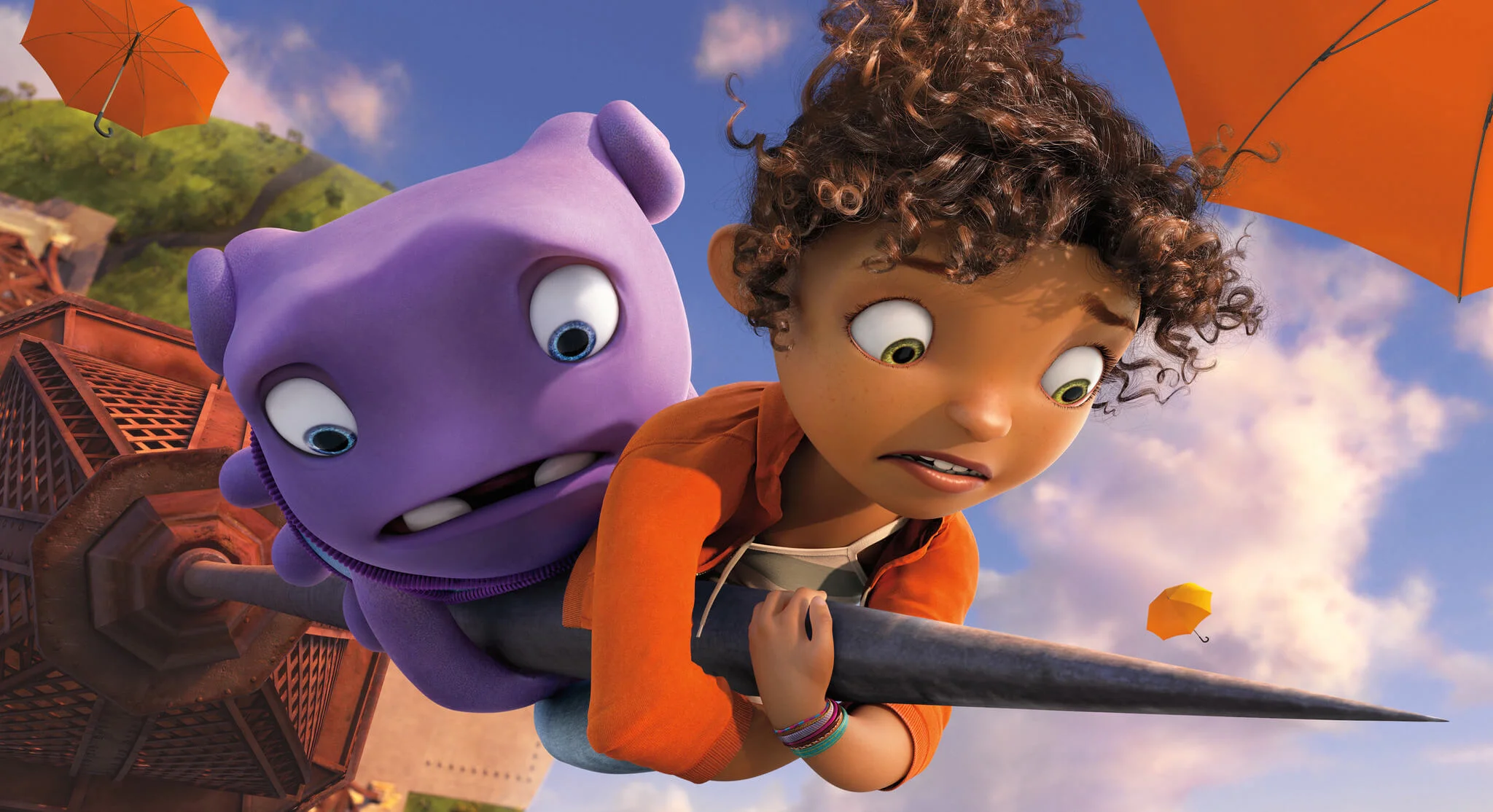 Courtesy; IMDb
Home (2015)
Cast: Jim Parsons, Rihanna, Steve Martin
Director: Tim Johnson
Duration: 1h 34min
Genre: Animation, Adventure, Comedy
In "Home," an animated adventure, Oh, a misfit alien, lands on Earth while fleeing from his own kind. He befriends a resourceful girl named Tip, and together they embark on an unforgettable journey to save both of their worlds. Along the way, they discover the true meaning of friendship and belonging.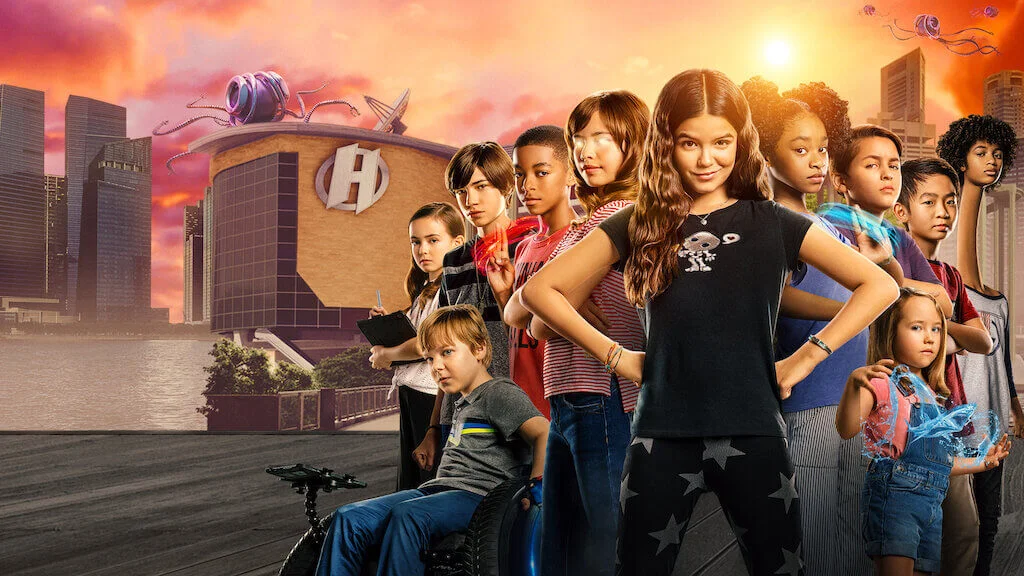 Courtesy: Netflix
We Can Be Heroes (2020)
Cast: YaYa Gosselin, Pedro Pascal, Priyanka Chopra Jonas
Director: Robert Rodriguez
Duration: 1h 40min
Genre: Action, Adventure, Comedy
"We Can Be Heroes" follows the story of a group of superhero children who must step up and save their parents and the world from an alien invasion. Packed with action and humor, this film showcases the power of teamwork, courage, and the potential within each child to become a hero.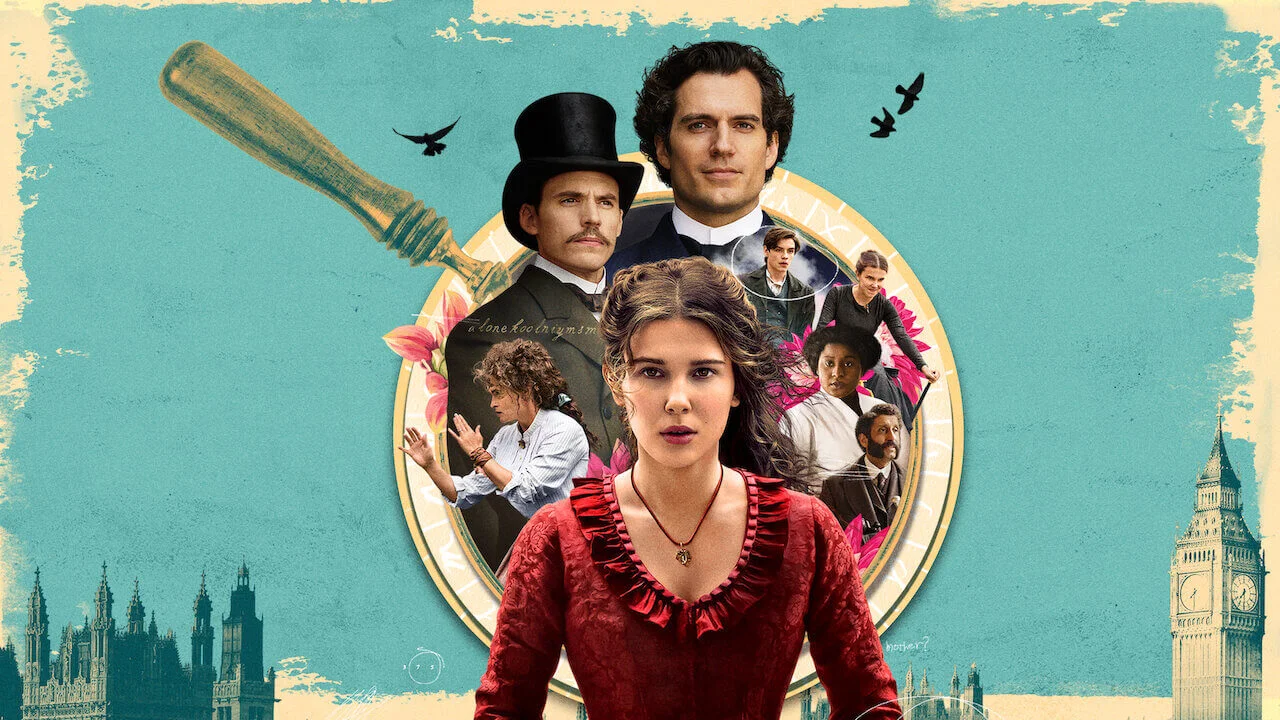 Courtesy: Netflix
Enola Holmes (2020)
Cast: Millie Bobby Brown, Henry Cavill, Helena Bonham Carter
Director: Harry Bradbeer
Duration: 2h 3min
Genre: Adventure, Crime, Drama
Based on the book series by Nancy Springer, "Enola Holmes" introduces us to the brilliant younger sister of the famous detective Sherlock Holmes. Enola embarks on a thrilling journey to find her missing mother while outwitting her brothers and solving her own set of mysteries. This clever and empowering film celebrates wit, independence, and the bonds of family.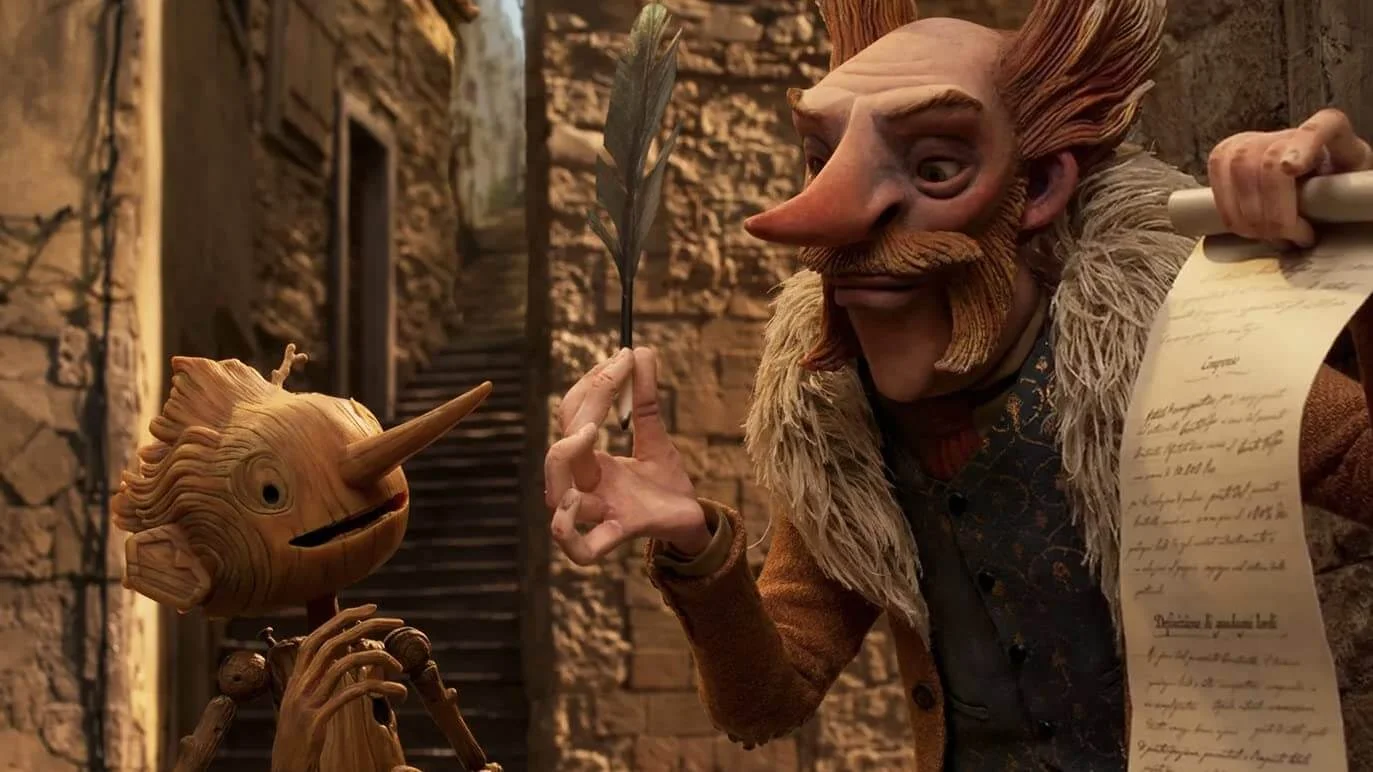 Courtesy: IMDb
Guillermo Del Toro's Pinocchio (2022)
Cast: (Voice Cast) Gregory Mann, Ewan McGregor, David Bradley
Director: Guillermo del Toro, Mark Gustafson
Duration: To be announced
Genre: Animation, Fantasy, Adventure
A highly anticipated stop-motion animated film, "Guillermo Del Toro's Pinocchio" brings a fresh take on the classic tale. Set in Italy during the rise of fascism, this visually stunning movie follows Pinocchio's journey as he navigates a world filled with magic, danger, and self-discovery. With the visionary Guillermo del Toro at the helm, this adaptation promises to be a captivating and imaginative retelling.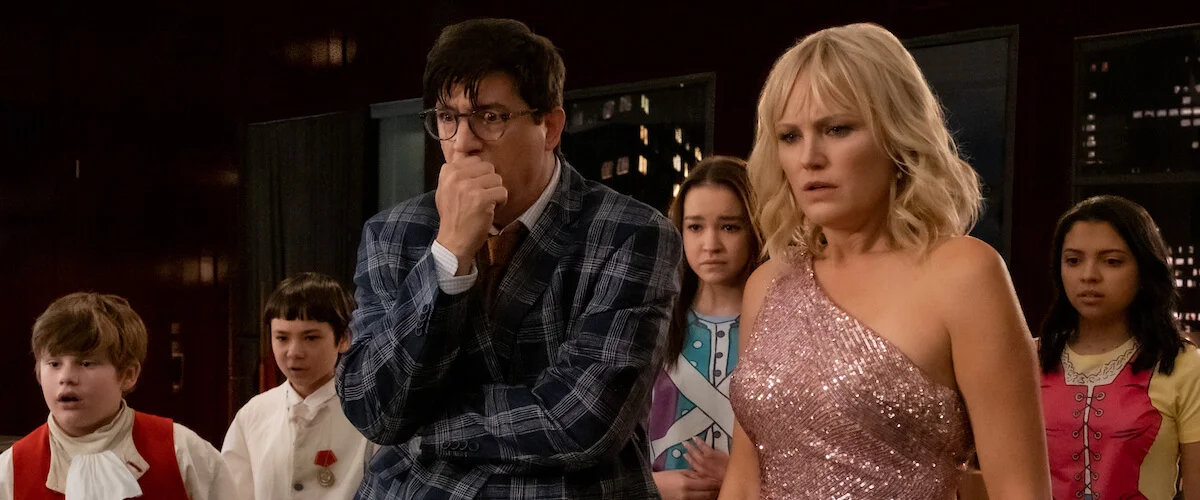 Courtesy: Roger Ebert
The Sleepover (2020)
Cast: Sadie Stanley, Maxwell Simkins, Malin Akerman
Director: Trish Sie
Duration: 1h 40min
Genre: Action, Adventure, Comedy
In "The Sleepover," two siblings stumble upon their mother's secret past as a highly skilled thief. When their parents are kidnapped, they must team up with their friends to rescue them, uncovering hidden talents and embarking on an exciting adventure. This action-packed comedy blends family bonds with thrilling twists and turns.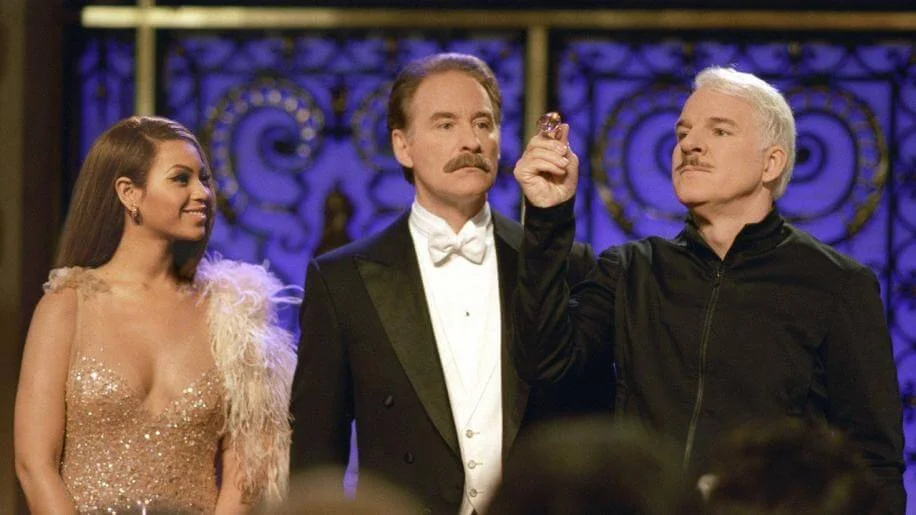 Courtesy: AVForums
The Pink Panther (2006)
Cast: Steve Martin, Kevin Kline, Jean Reno
Director: Shawn Levy
Duration: 1h 33min
Genre: Comedy, Crime, Mystery
"The Pink Panther" is a hilarious remake of the classic comedy series. When the famous Pink Panther diamond goes missing, bumbling Inspector Jacques Clouseau is assigned to the case. His amusing antics and unconventional methods of investigation lead to a series of comedic mishaps, making this film an entertaining choice for the whole family.
Read More: 7 Best Justin Timberlake Movies Streaming on Netflix: A Diverse Showcase of Talent
Conclusion:
These family movies on Netflix offer a delightful escape into magical worlds, humorous adventures, and heartwarming stories. Whether you're seeking animated wonders, exciting quests, or comedy-filled mysteries, these films are sure to captivate audiences of all ages. So gather your loved ones, grab some popcorn, and enjoy quality time together with these fantastic movies.