Justin Timberlake, known for his dynamic music career, has also made a significant impact in the world of film. With his charismatic presence and diverse range of roles, Timberlake has proven himself to be a talented actor. In this article, we will delve into some of his Justin Timberlake movies on Netflix, exploring the cast, directors, duration, genre, and providing a brief summary of each film.
---
In Time (2011)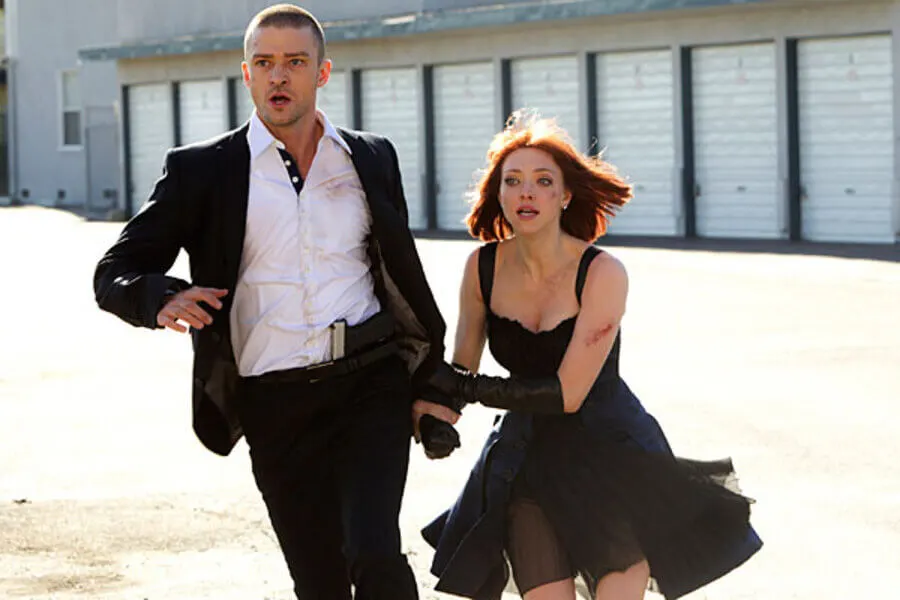 In Time (2011)
Cast: Justin Timberlake, Amanda Seyfried, Cillian Murphy, Olivia Wilde
Director: Andrew Niccol
Duration: 1 hour 49 minutes
Genre: Sci-Fi, Action, Thriller
In this futuristic thriller, Timberlake plays Will Salas, a young man living in a world where time is currency. When he acquires a substantial amount of time, he becomes a target for the corrupt elite. With his life on the line, Will embarks on a mission to bring down the oppressive system. "In Time" explores themes of wealth inequality and the value of time, offering a thrilling and thought-provoking experience.
---
Friends With Benefits (2011)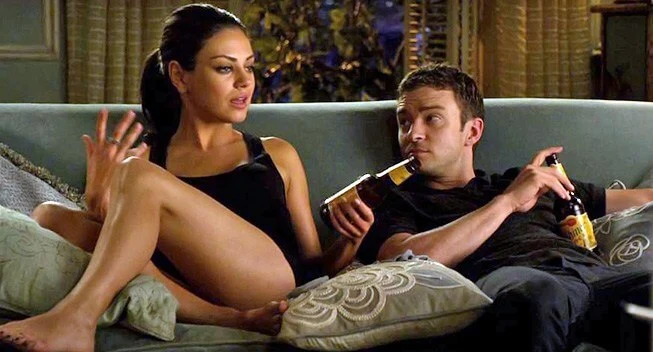 Friends With Benefits (2011)
Cast: Justin Timberlake, Mila Kunis, Patricia Clarkson, Jenna Elfman
Director: Will Gluck
Duration: 1 hour 49 minutes
In this lighthearted romantic comedy, Timberlake stars as Dylan, a young art director who enters into a casual sexual relationship with his friend Jamie, played by Mila Kunis. As they navigate their arrangement, they begin to question whether they can keep emotions out of the equation. "Friends With Benefits" explores the complexities of modern relationships with humor and genuine chemistry between the leads.
---
Bad Teacher (2011)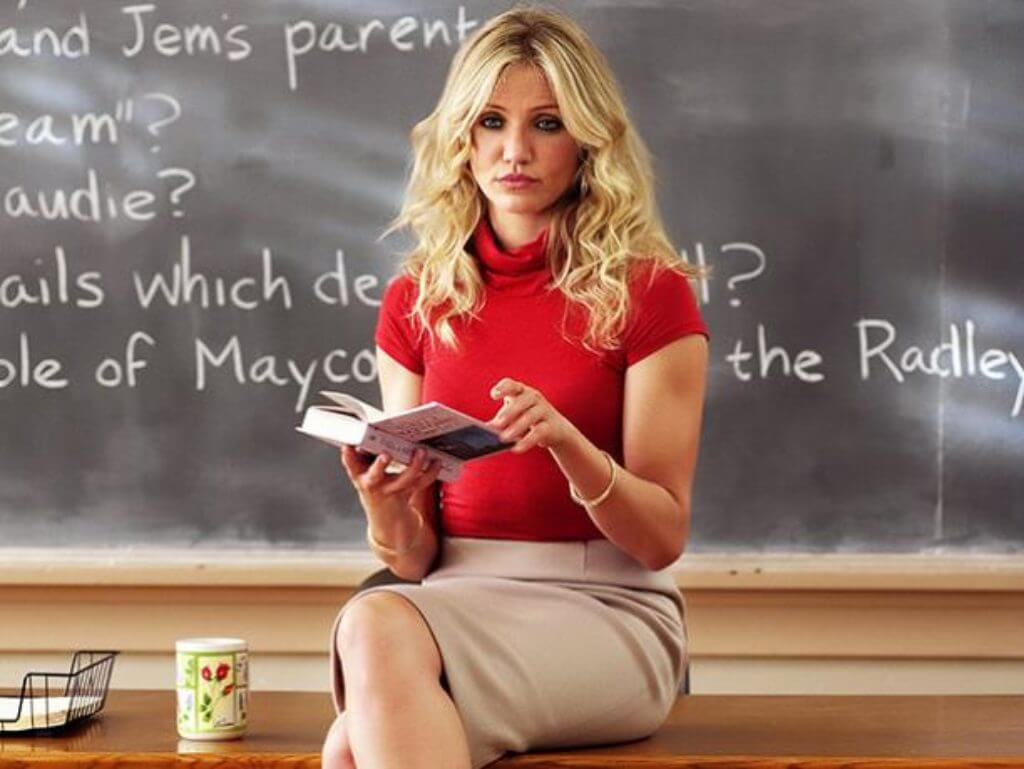 Cast: Cameron Diaz, Justin Timberlake, Lucy Punch, Jason Segel
Director: Jake Kasdan
Duration: 1 hour 32 minutes
Genre: Comedy
In this raunchy comedy, Timberlake portrays Scott Delacorte, a wealthy substitute teacher who becomes the object of affection for the title character, played by Cameron Diaz. Timberlake's character is a well-intentioned, yet somewhat naive, love interest caught in the middle of Diaz's hilarious antics. "Bad Teacher" offers a mix of outrageous humor and unexpected moments of heart.
---
Alpha Dog (2006)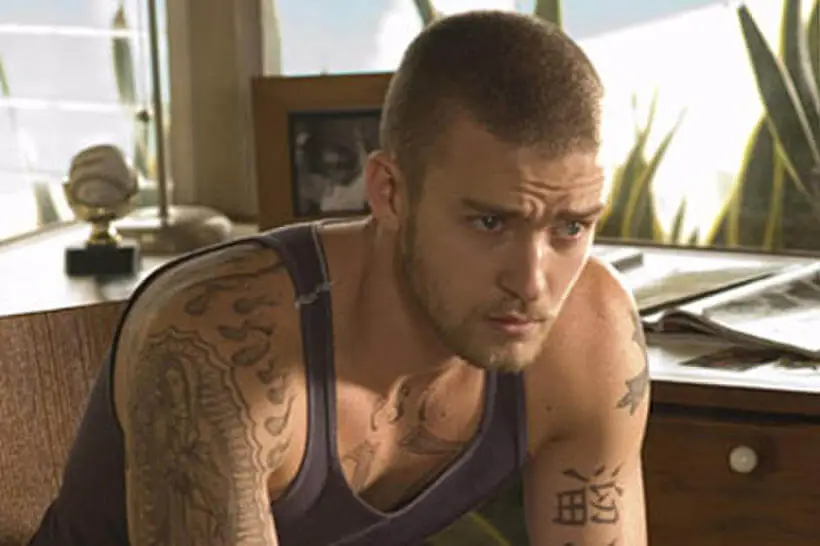 Cast: Emile Hirsch, Justin Timberlake, Ben Foster, Sharon Stone
Director: Nick Cassavetes
Duration: 2 hours 2 minutes
Genre: Crime, Drama
Based on a true story, "Alpha Dog" follows the life of Johnny Truelove, played by Emile Hirsch, a drug dealer who becomes involved in a kidnapping that goes tragically wrong. Timberlake portrays Frankie Ballenbacher, a member of Johnny's crew who finds himself torn between loyalty and the consequences of their actions. This gritty crime drama delves into themes of youth, violence, and the blurred lines between friendship and criminality.
---
Edison (2005)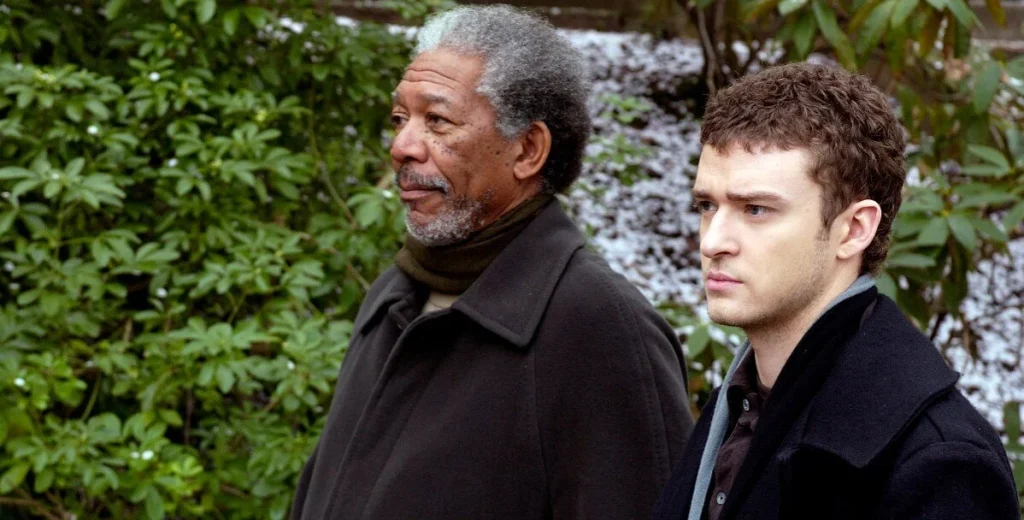 Cast: Morgan Freeman, Kevin Spacey, Justin Timberlake, LL Cool J
Director: David J. Burke
Duration: 1 hour 39 minutes
Genre: Crime, Drama, Thriller
In "Edison," Timberlake takes on the role of Joshua Pollack, a young journalist who uncovers corruption within a prominent police force. As he investigates the dark underbelly of the city, he becomes entangled in a dangerous web of deceit and power struggles. This gripping thriller explores the price of truth and the lengths people will go to protect their secrets.
---
Wonder Wheel (2017)
Cast: Kate Winslet, Justin Timberlake, Juno Temple, Jim Belushi
Director: Woody Allen
Duration: 1 hour 41 minutes
Genre: Drama
Directed by renowned filmmaker Woody Allen, "Wonder Wheel" is set in the 1950s at Coney Island. Timberlake portrays Mickey Rubin, a lifeguard and aspiring playwright who becomes romantically involved with Ginny, played by Kate Winslet, the wife of a carousel operator. As their affair unfolds, tensions rise, and secrets threaten to unravel their lives. This atmospheric drama explores themes of passion, regret, and the complexities of human relationships.
---
Runner Runner (2013)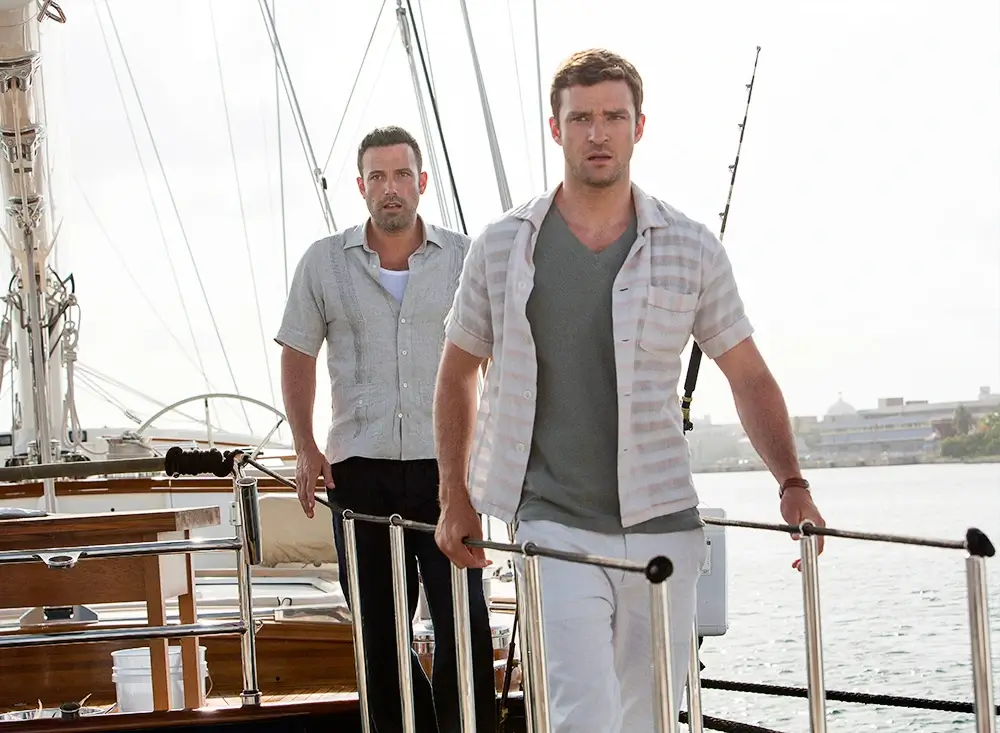 Cast: Justin Timberlake, Ben Affleck, Gemma Arterton, Anthony Mackie
Director: Brad Furman
Duration: 1 hour 31 minutes
Genre: Crime, Thriller
"Runner Runner" follows the story of Richie Furst, played by Timberlake, a graduate student who becomes involved in the dangerous world of online gambling under the wing of Ivan Block, portrayed by Ben Affleck. As Richie delves deeper into the illicit business, he discovers the dark side of wealth and power. This high-stakes thriller keeps audiences on the edge of their seats with its twists and turns.
---
Conclusion:
Justin Timberlake's filmography showcases his versatility as an actor, from science fiction thrillers to romantic comedies and gripping dramas. Whether he's tackling futuristic concepts or exploring the complexities of human relationships, Timberlake's performances are consistently engaging and captivating. With each new project, he continues to leave his mark on the world of cinema, solidifying his status as a talented and multifaceted entertainer.