Anne Hathaway is an acclaimed actress known for her versatility and captivating performances on the big screen. With a career spanning various genres and roles, Hathaway has showcased her acting prowess in various films. In this article, we will delve into some of Anne Hathaway Movies on Netflix, exploring their cast, director, duration, and genre, and providing a summary of each film.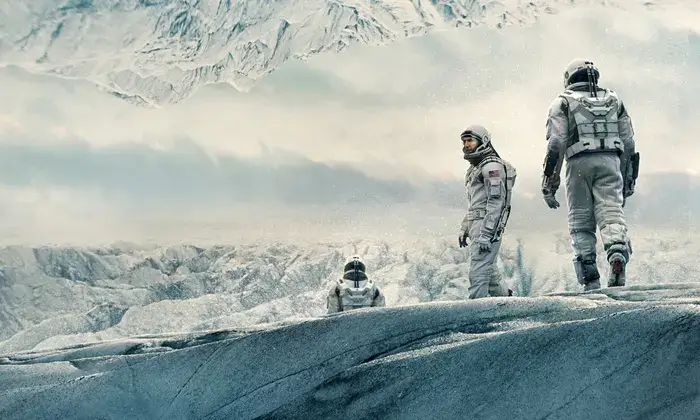 Courtesy: The Guardian
Interstellar (2014)
Cast: Matthew McConaughey, Anne Hathaway, Jessica Chastain 
Director: Christopher Nolan 
Duration: 2 hours and 49 minutes 
Genre: Sci-Fi, Adventure, Drama
In this epic space exploration film directed by Christopher Nolan, Anne Hathaway portrays Dr. Amelia Brand, an astronaut on a crucial mission to find a habitable planet. As part of a team led by Matthew McConaughey's character, she embarks on a journey through a wormhole to save humanity. Interstellar explores themes of time, love, and the mysteries of the universe, captivating audiences with its stunning visuals and thought-provoking storyline.
Read More: 7 Best Kidnapping Movies on Netflix: Thrilling Tales of Captivity and Survival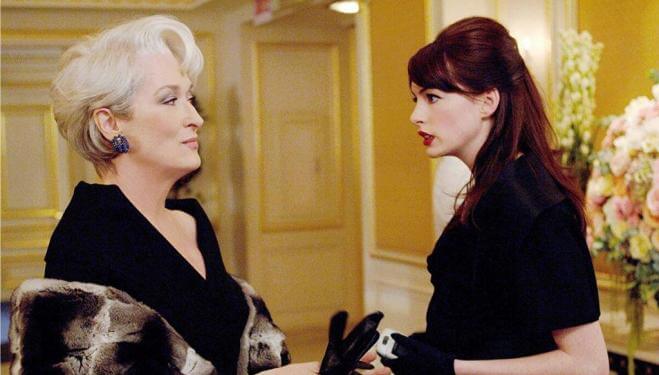 Courtesy: Culture Whisper
The Devil Wears Prada (2006)
Cast: Meryl Streep, Anne Hathaway, Emily Blunt 
Director: David Frankel 
Duration: 1 hour and 49 minutes 
Genre: Comedy, Drama
In this highly popular comedy-drama, Hathaway plays the role of Andy Sachs, a young aspiring journalist who lands a job as the assistant to Miranda Priestly (Meryl Streep), a powerful and demanding fashion magazine editor. As Andy navigates the cutthroat fashion industry, she learns valuable lessons about ambition, integrity, and personal growth. Hathaway's portrayal of Andy showcases her comedic timing and ability to bring depth to her characters.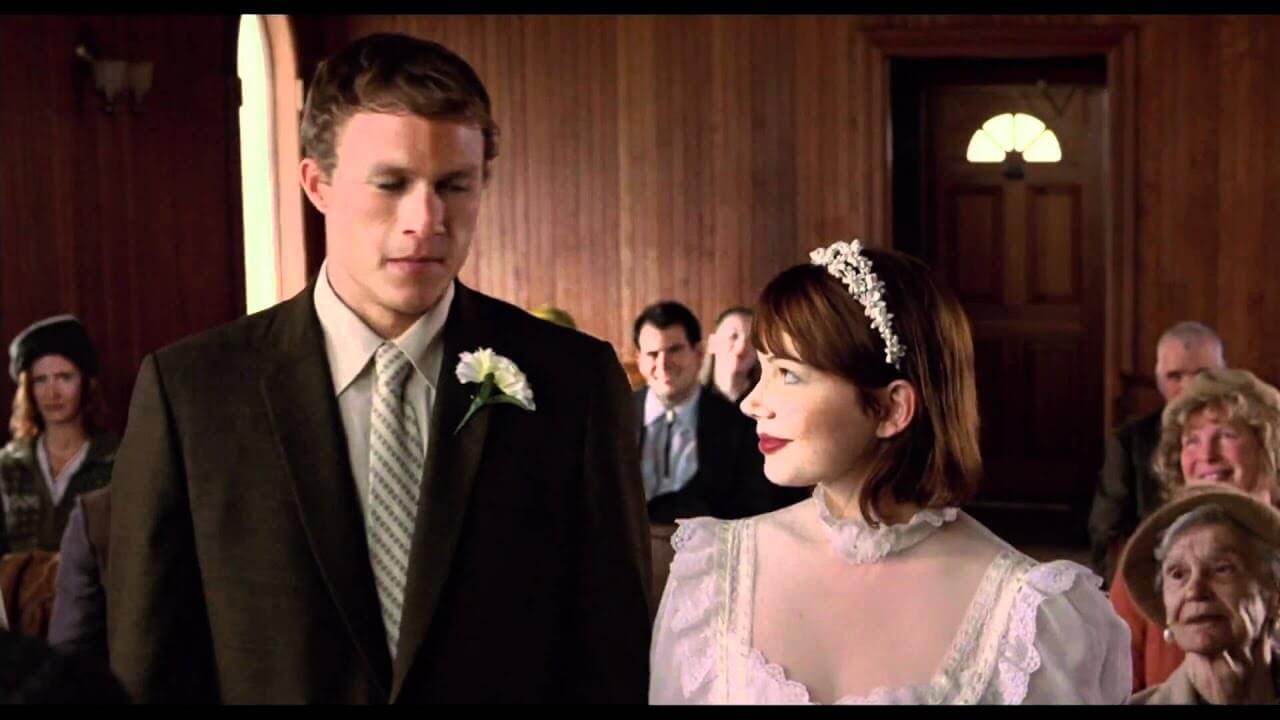 Courtesy: Filmelier
Brokeback Mountain (2005)
Cast: Heath Ledger, Jake Gyllenhaal, Anne Hathaway 
Director: Ang Lee 
Duration: 2 hours and 14 minutes 
Genre: Romance, Drama
Brokeback Mountain is a poignant love story set against the backdrop of the American West in the 1960s. Hathaway portrays Lureen Newsome, the wife of Jake Gyllenhaal's character, in this critically acclaimed film directed by Ang Lee. The movie explores the complex relationship between two cowboys (played by Heath Ledger and Jake Gyllenhaal) who develop a deep connection that spans decades. Hathaway's performance highlights her ability to convey emotional depth and complexity.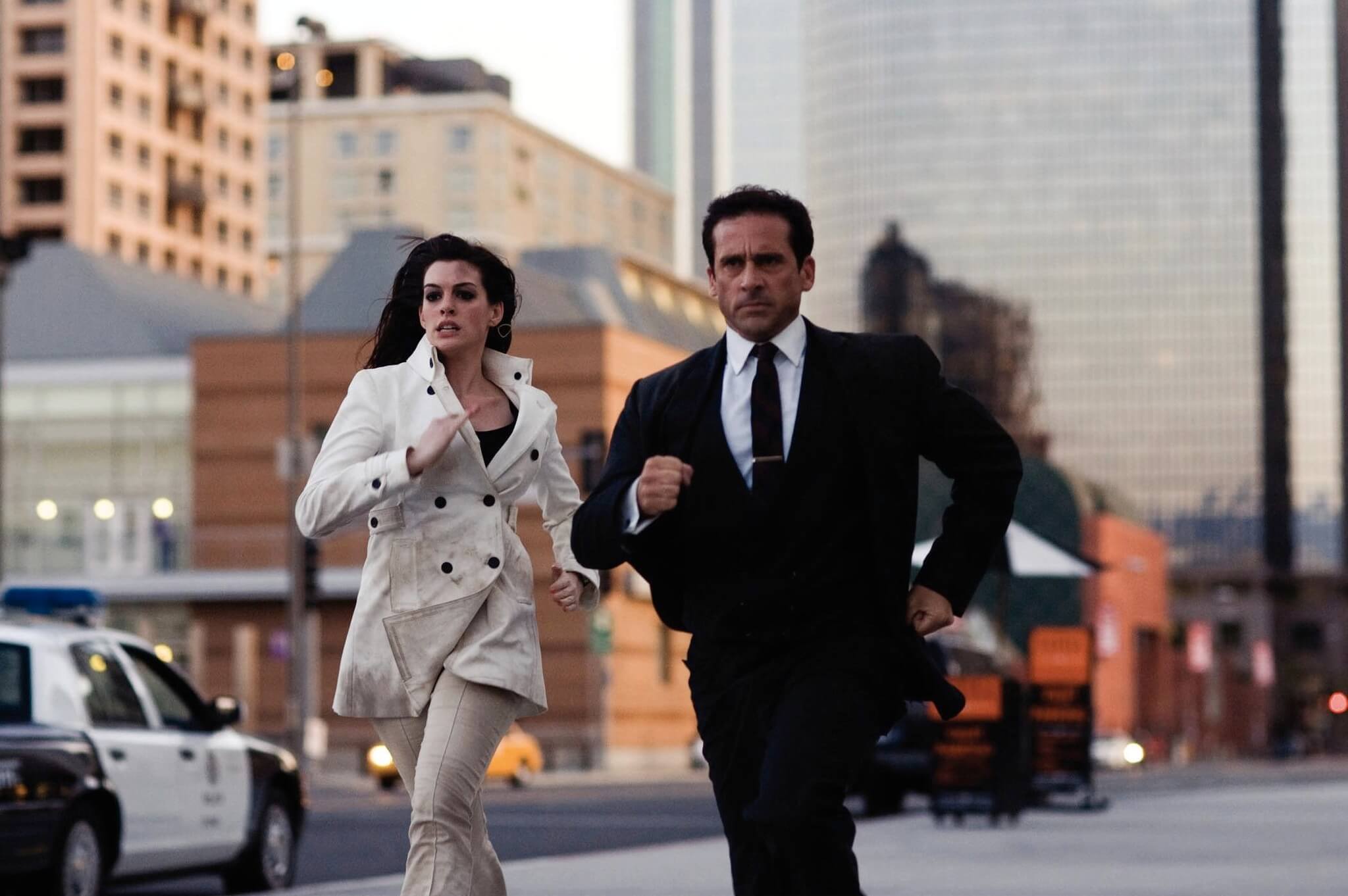 Courtesy: IMDb
Get Smart (2008)
Cast: Steve Carell, Anne Hathaway, Dwayne Johnson 
Director: Peter Segal 
Duration: 1 hour and 50 minutes 
Genre: Action, Comedy, Adventure
In this action-packed comedy, Hathaway plays Agent 99, a skilled and resourceful secret agent alongside Steve Carell's bumbling Agent Maxwell Smart. As they embark on a mission to stop a global terrorist organization, the film combines humor, gadgets, and thrilling spy escapades. Hathaway's portrayal of Agent 99 showcases her comedic timing and ability to hold her own in high-energy action sequences.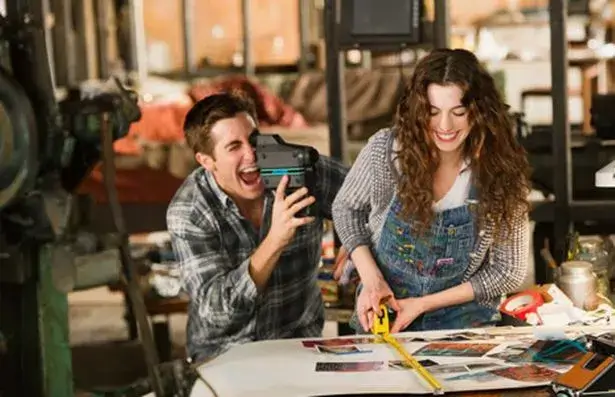 Courtesy: Birmingham Live
Love & Other Drugs (2010)
Cast: Jake Gyllenhaal, Anne Hathaway, Oliver Platt 
Director: Edward Zwick 
Duration: 1 hour and 52 minutes
Genre: Romance, Comedy, Drama
Love & Other Drugs follows the story of Jamie Randall (played by Jake Gyllenhaal), a charming pharmaceutical salesman, and Maggie Murdock (Anne Hathaway), a free-spirited woman living with Parkinson's disease. As their relationship develops, the film explores themes of love, vulnerability, and the complexities of human connection. Hathaway delivers a powerful and emotionally nuanced performance, portraying Maggie with grace and authenticity.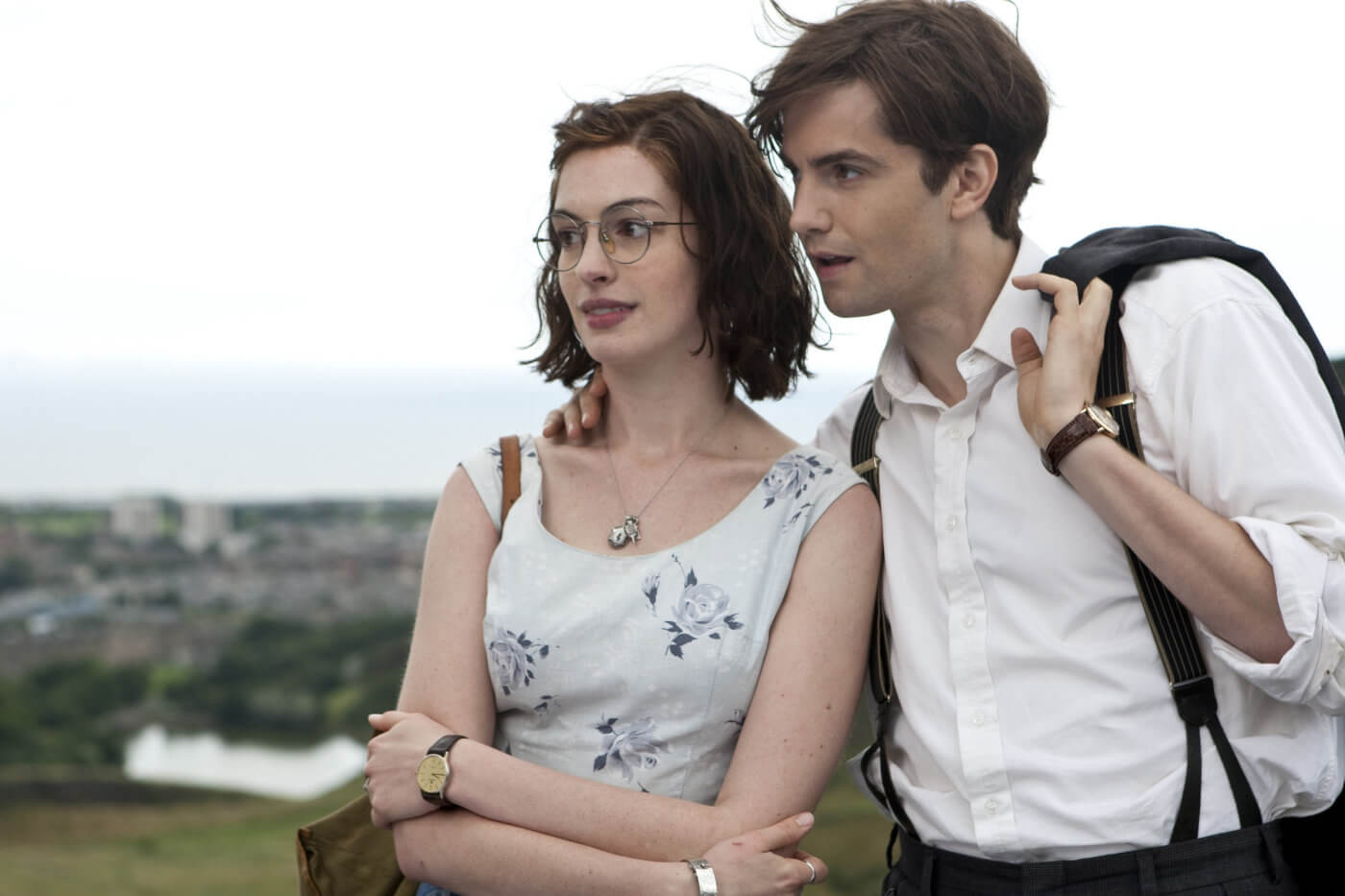 Courtesy: Roger Ebert
One Day (2011)
Cast: Anne Hathaway, Jim Sturgess 
Director: Lone Scherfig 
Duration: 1 hour and 48 minutes 
Genre: Romance, Drama
Based on the novel by David Nicholls, One Day follows the lives of Emma (Anne Hathaway) and Dexter (Jim Sturgess) as they meet on the day of their graduation and reunite on the same date every year. The film explores their evolving friendship and romantic connection over the course of two decades. Hathaway captures the essence of Emma, portraying her as a strong-willed and ambitious character with depth and vulnerability.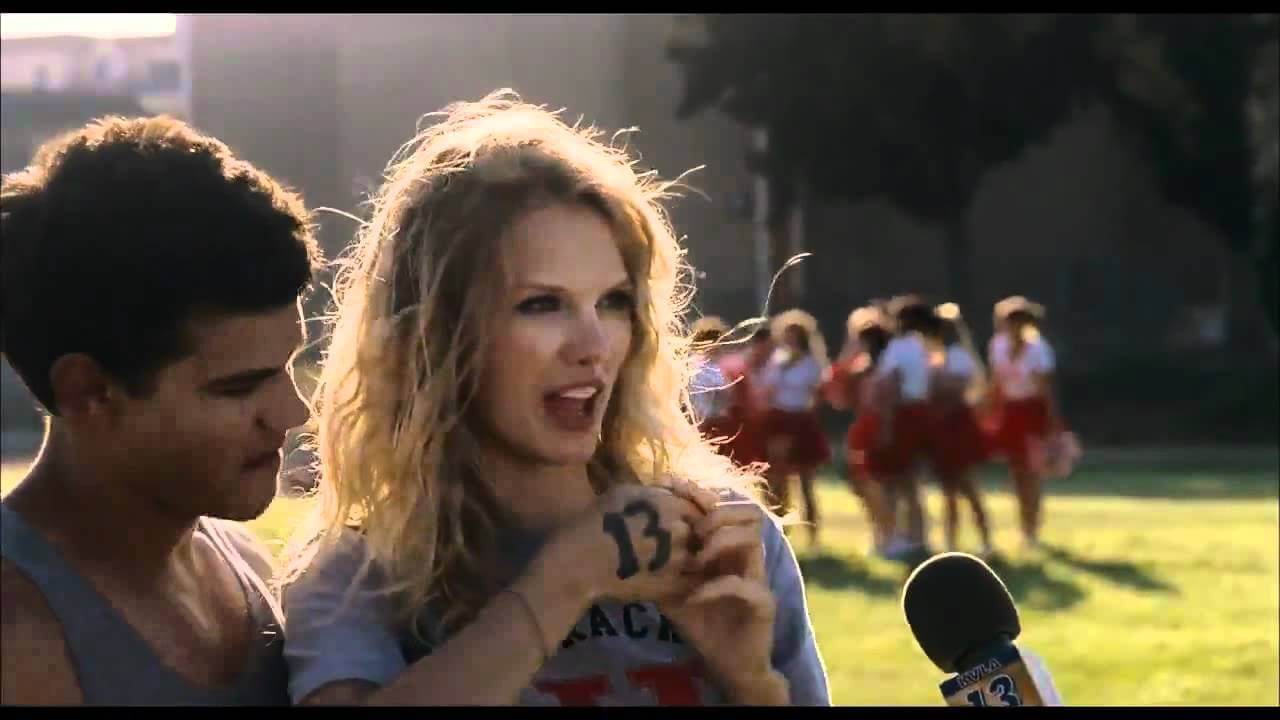 Courtesy: YouTube
Valentine's Day (2010)
Cast: Jessica Alba, Kathy Bates, Jessica Biel, Anne Hathaway, Julia Roberts, Taylor Swift 
Director: Garry Marshall 
Duration: 2 hours and 5 minutes 
Genre: Romance, Comedy
Valentine's Day is a romantic comedy that weaves together multiple interconnected storylines, all set on Valentine's Day in Los Angeles. Hathaway plays the role of Liz, a phone sex operator with dreams of becoming a singer. The film explores various aspects of love, relationships, and the complexities of modern-day romance. Hathaway's performance adds a touch of humor and charm to her character, making Liz memorable amidst a star-studded ensemble cast.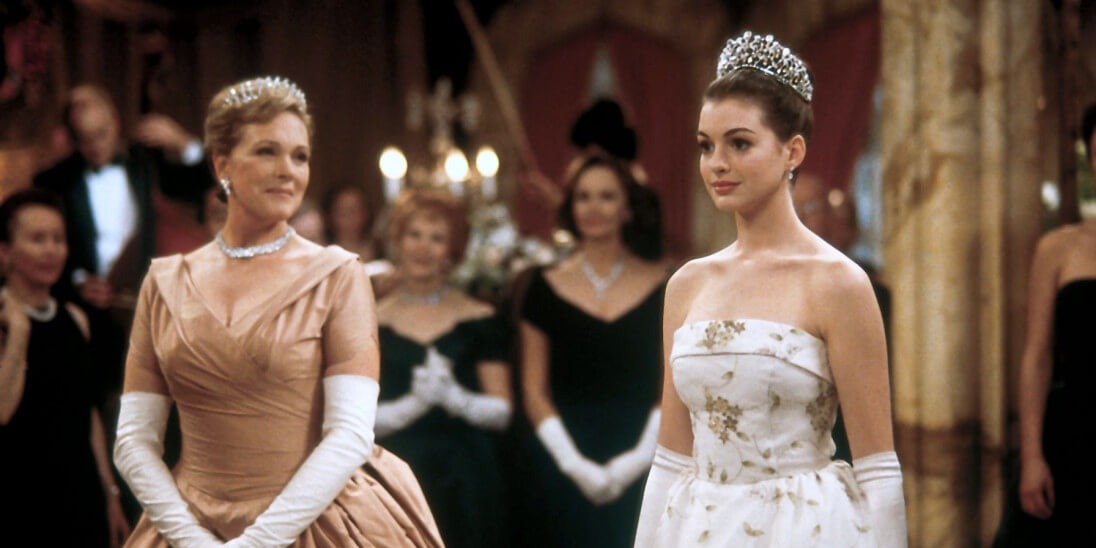 Courtesy: Into Film
The Princess Diaries (2001)
Cast: Julie Andrews, Anne Hathaway, Hector Elizondo 
Director: Garry Marshall 
Duration: 1 hour and 51 minutes 
Genre: Comedy, Family, Romance
In this beloved family comedy, Hathaway stars as Mia Thermopolis, a shy teenager who discovers she is the heir to the throne of a small European principality. Guided by her grandmother, Queen Clarisse Renaldi (played by Julie Andrews), Mia navigates the challenges of royal life while staying true to herself. Hathaway's endearing portrayal of Mia captures the character's transformation from an awkward teenager to a confident princess.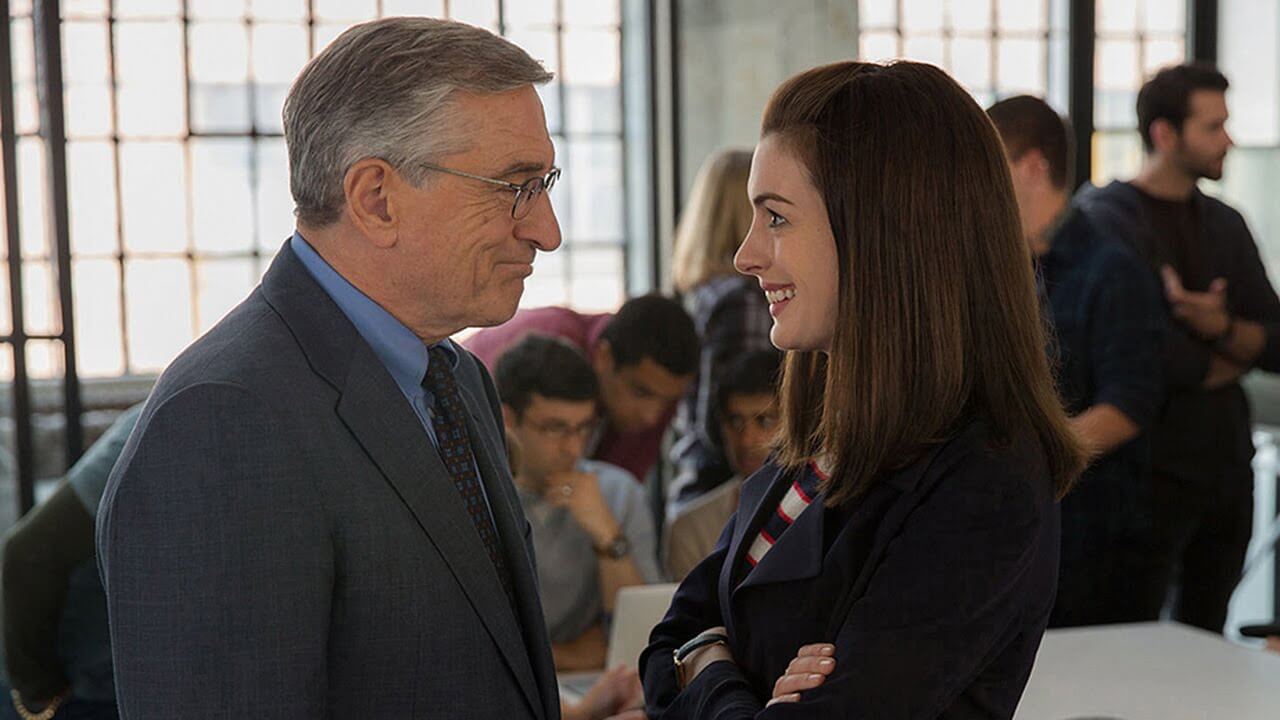 Courtesy: YouTube
The Intern (2015)
Cast: Robert De Niro, Anne Hathaway, Rene Russo 
Director: Nancy Meyers 
Duration: 2 hours and 1 minute 
Genre: Comedy, Drama
In The Intern, Hathaway takes on the role of Jules Ostin, the CEO of an online fashion retailer. When she hires a seventy-year-old widower (played by Robert De Niro) as an intern, their unlikely friendship and mutual growth become the heart of the story. The film explores themes of ageism, work-life balance, and the power of human connection. Hathaway's performance portrays Jules as a strong and independent woman, capturing the complexities of modern-day leadership.
Anne Hathaway is a versatile actress known for her remarkable performances across a wide range of genres. With her presence on the popular streaming platform Netflix, she has further expanded her repertoire and showcased her immense talent in various films. In this article, we will delve into Hathaway's journey on Netflix, exploring the diverse genres and characters she has portrayed and analyzing how her performances demonstrate her versatility as an actress. We will also highlight specific examples of her standout roles and the impact they have had on viewers.
From Blockbusters to Hidden Gems: Uncovering Anne Hathaway's Netflix Filmography
Netflix offers a treasure trove of Anne Hathaway movies, including both well-known blockbusters and hidden gems that deserve more attention. In this section, we will provide a curated list of her films available on the platform, discussing their strengths, unique aspects, and the reasons why they are worth watching. By uncovering these lesser-known films, we aim to shed light on the breadth of Hathaway's filmography and encourage readers to discover and share their favorite Anne Hathaway movies on Netflix.
Read More: 7 Best Family Movies on Netflix: A Delightful Selection for All Ages

Transformation and Authenticity: Anne Hathaway's Memorable Characters on Netflix
One of Anne Hathaway's greatest strengths as an actress is her ability to fully immerse herself in her roles, bringing authenticity and depth to her characters. In this segment, we will examine how Hathaway has achieved this feat in her Netflix movies. We will explore notable physical and emotional transformations she has undergone for specific roles, and analyze the impact of her portrayals on the audience. Hathaway's ability to evoke genuine emotions and leave lasting impressions on viewers is a testament to her exceptional talent and dedication to her craft.
Behind the Scenes: Collaborations and Chemistry in Anne Hathaway's Netflix Films
The success of a film often hinges on the chemistry and dynamics between its cast members. In Hathaway's Netflix movies, we have witnessed captivating on-screen partnerships and collaborations. In this section, we will delve into the behind-the-scenes aspects of these films, exploring the collaborations between Hathaway and her co-stars. We will discuss the chemistry they share and how it contributes to the success and overall viewing experience of the films. By highlighting memorable collaborations, we will shed light on the importance of strong relationships among cast members in creating exceptional movies.
Empowerment and Representation: Anne Hathaway's Impact in Netflix Movies
Anne Hathaway has played significant roles in promoting empowerment and representation in the entertainment industry. In her Netflix movies, she has brought to life characters who inspire and empower others. In this part, we will analyze how Hathaway's roles contribute to the representation of women in film. We will discuss the empowering themes and messages conveyed through her characters and explore the influence of these movies in promoting diversity and inclusivity. Hathaway's portrayal of strong, multifaceted female characters serves as a beacon of empowerment and resonates with audiences around the world.
Anne Hathaway's Netflix Success: Box Office Star Meets Streaming Platform
Anne Hathaway's foray into Netflix movies has not only allowed her to expand her reach but has also brought her considerable success and popularity. In this segment, we will examine the significance of her presence on the streaming platform. We will discuss how Netflix has provided her with new opportunities and a wider audience, allowing her to connect with viewers in a different way. Additionally, we will analyze the impact of Netflix on the distribution and accessibility of her films, highlighting the changing landscape of the entertainment industry.
The Hathaway Effect: Exploring the Fanbase and Online Reactions
With the rise of social media, the impact of online discussions and fan reactions cannot be understated. In this section, we will dive into the world of online discussions surrounding Anne Hathaway's Netflix movies. We will explore the fanbase and examine the influence of social media on the reception of her performances. Furthermore, we will discuss how fan engagement and feedback contribute to the overall perception of her work. The interaction between artists and their fans in the digital age has redefined the way we appreciate and discuss performances.
Anne Hathaway's Award-Worthy Performances on Netflix
Anne Hathaway's talent has been recognized and celebrated through numerous awards and nominations. In this final section, we will highlight her critically acclaimed performances in Netflix movies. We will discuss the awards and accolades she has received for her roles and delve into the significance of her work in the industry. Hathaway's ability to captivate audiences and deliver exceptional performances has garnered well-deserved recognition, cementing her status as one of the most talented actresses of her generation.
Conclusion:
By exploring the versatility of Anne Hathaway's roles on Netflix, uncovering hidden gems, analyzing her impact on representation, and delving into the behind-the-scenes dynamics, we gain a deeper understanding of her journey as an actress. Hathaway's presence on Netflix has allowed viewers to appreciate her range, talent, and dedication to her craft, solidifying her place as a beloved and respected figure in the world of film.