Chris Pine is an accomplished actor known for his versatile performances and charming on-screen presence. With a range of roles in various genres, he has captured the hearts of audiences worldwide. In this article, we will explore top 7 Chris Pine movies on Netflix, delving into their cast, director, duration, genre, and providing a brief summary of each.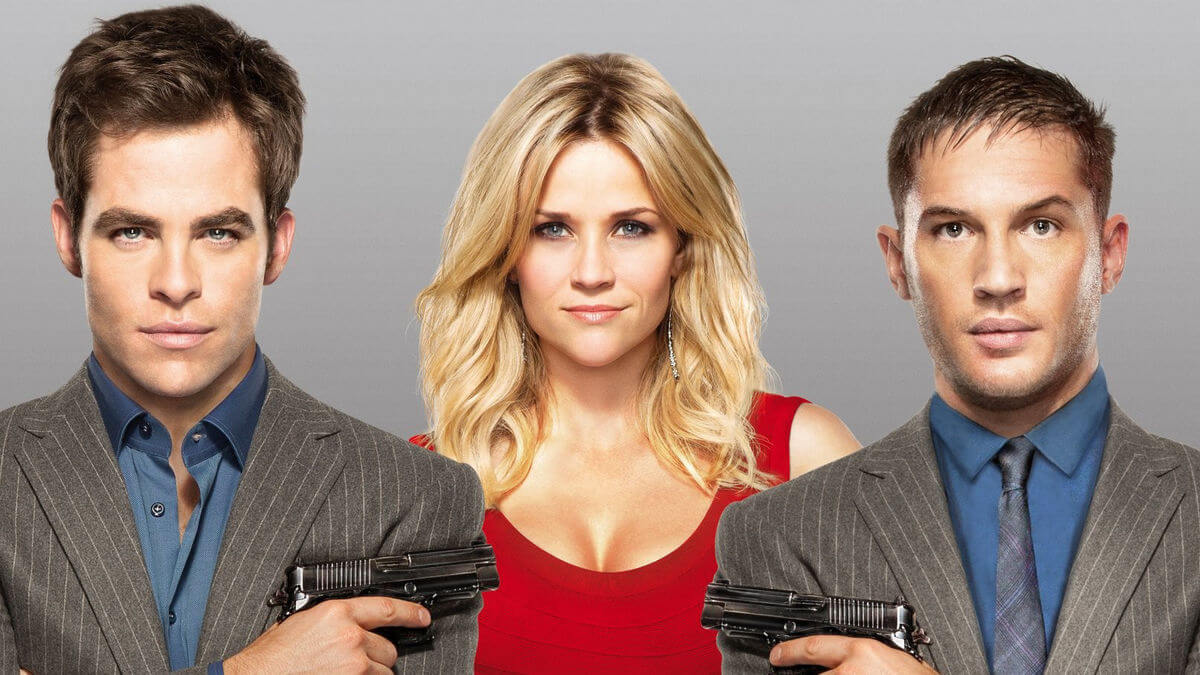 Courtesy: Letterboxd
This Means War (2012)
Cast: Chris Pine, Tom Hardy, Reese Witherspoon 
Director: McG 
Duration: 1 hour 43 minutes 
Genre: Action, Comedy, Romance
In this action-packed romantic comedy, two CIA agents and best friends, FDR Foster (Chris Pine) and Tuck (Tom Hardy), find themselves falling for the same woman, Lauren Scott (Reese Witherspoon). As they compete for her affections, their friendship is put to the test. With humorous antics and high-octane action, This Means War is an entertaining blend of romance and comedy.
Read More: The 10 Best Shark Movies on Hulu: Thrilling Adventures Under the Sea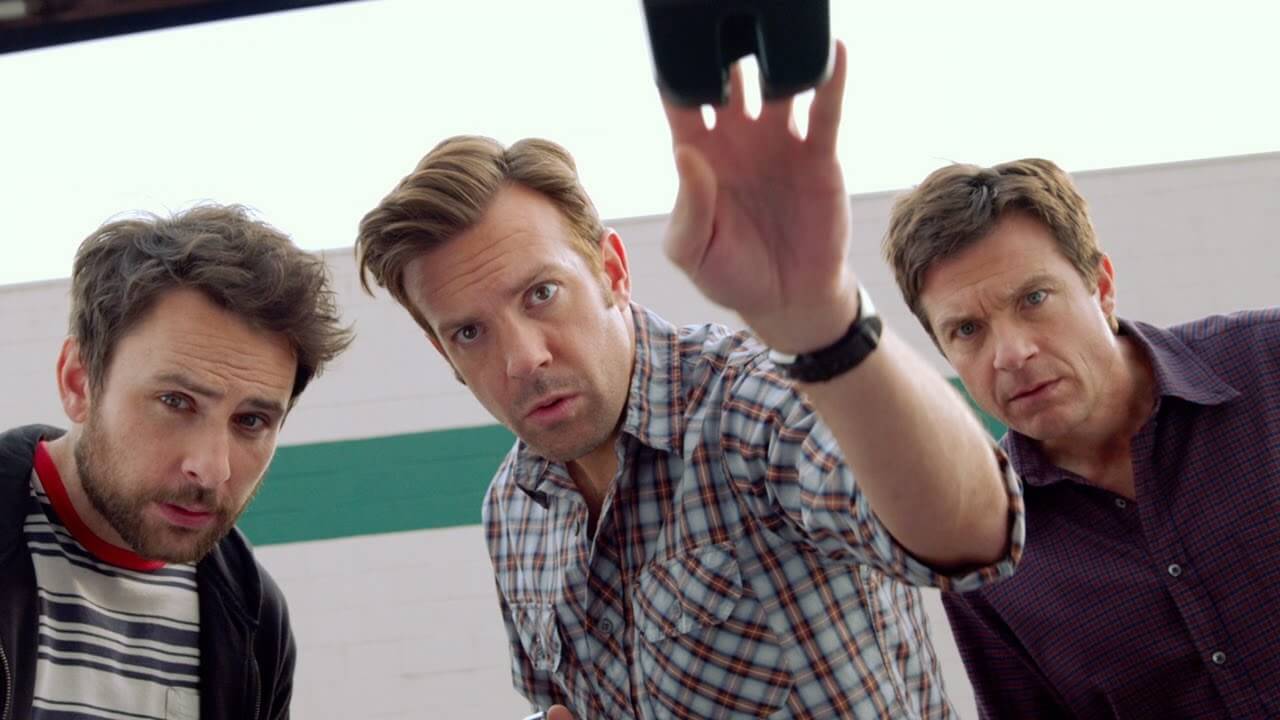 Courtesy: YouTube
Horrible Bosses 2 (2014)
Cast: Chris Pine, Jason Bateman, Charlie Day, Jason Sudeikis 
Director: Sean Anders 
Duration: 1 hour 48 minutes 
Genre: Comedy, Crime
In this hilarious sequel, Nick (Jason Bateman), Dale (Charlie Day), and Kurt (Jason Sudeikis) embark on a new business venture. However, when an investor (Chris Pine) double-crosses them, they hatch a plan for revenge. Packed with outrageous schemes and comedic performances, Horrible Bosses 2 delivers laughs and chaos in equal measure.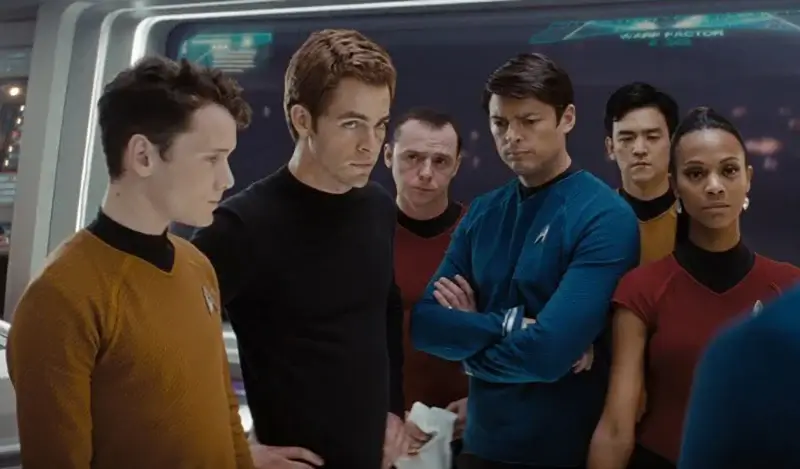 Courtesy: Closer Weekly
Star Trek (2009)
Cast: Chris Pine, Zachary Quinto, Zoe Saldana, Simon Pegg 
Director: J.J. Abrams 
Duration: 2 hours 7 minutes 
Genre: Action, Adventure, Sci-Fi
In this iconic reboot of the beloved Star Trek franchise, Chris Pine takes on the role of Captain James T. Kirk. The film follows the early years of Kirk and his crew aboard the USS Enterprise as they encounter the villainous Nero (Eric Bana) and embark on a thrilling mission to save the universe. With stunning visuals and a fresh take on the classic characters, Star Trek introduces a new generation to the beloved sci-fi saga.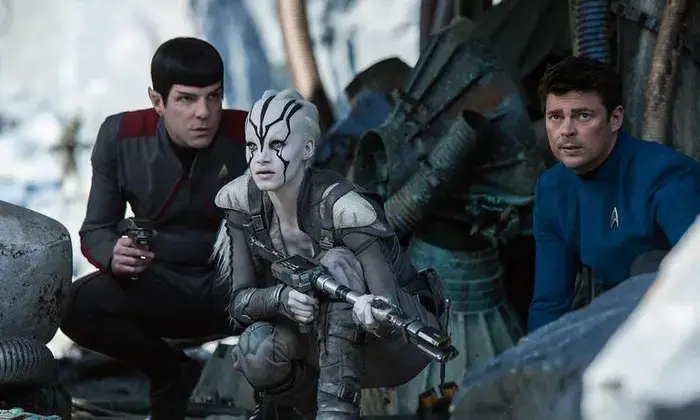 Courtesy: The Guardian
Star Trek Beyond (2016)
Cast: Chris Pine, Zachary Quinto, Karl Urban, Zoe Saldana 
Director: Justin Lin 
Duration: 2 hours 2 minutes 
Genre: Action, Adventure, Sci-Fi
In the third installment of the rebooted Star Trek series, Captain Kirk and his crew find themselves stranded on an alien planet after their ship is attacked. As they navigate the treacherous unknown, they encounter a powerful enemy, Krall (Idris Elba), who threatens the Federation. Star Trek Beyond delivers exhilarating action sequences, heartfelt moments, and further explores the dynamic relationships among the crew.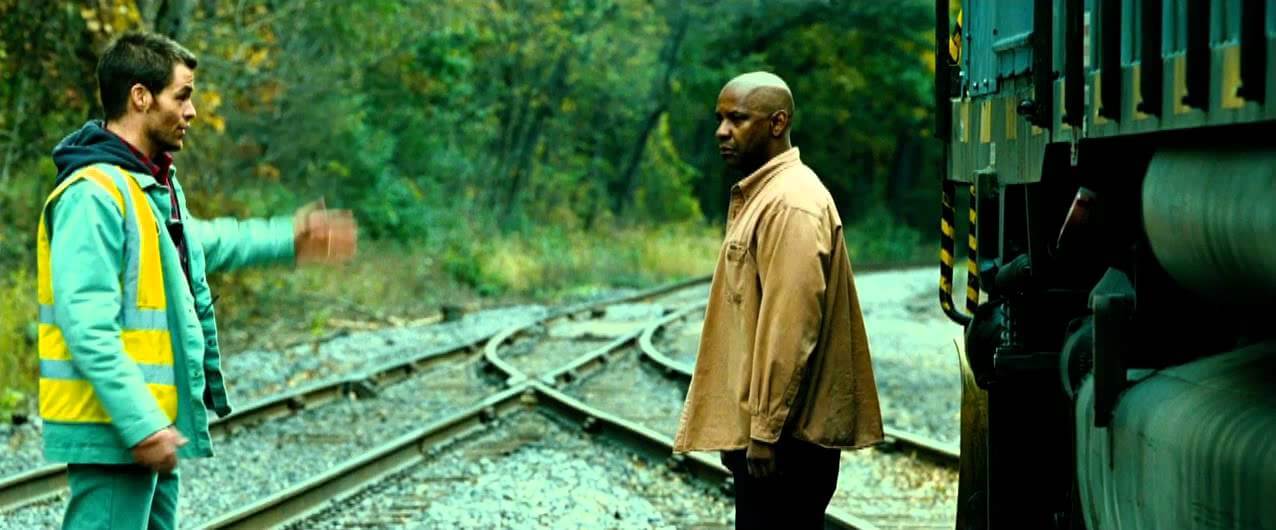 Courtesy: YouTube
Unstoppable (2010)
Cast: Chris Pine, Denzel Washington, Rosario Dawson
Director: Tony Scott
Duration: 1 hour 38 minutes
Genre: Action, Thriller
Inspired by true events, Unstoppable tells the gripping story of a runaway train carrying hazardous materials and the efforts of a veteran engineer (Denzel Washington) and a young conductor (Chris Pine) to stop it. As they race against time, they face numerous obstacles and put their lives on the line to prevent a catastrophic disaster. Unstoppable is a suspenseful and adrenaline-fueled thrill ride.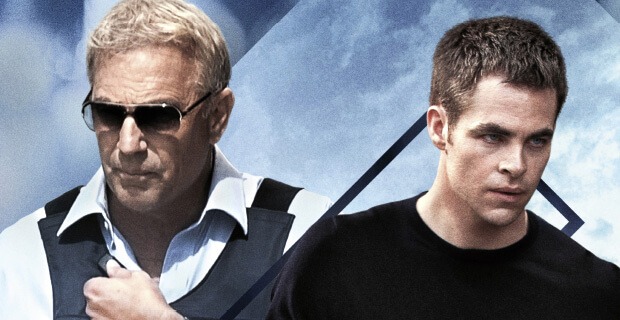 Courtesy: Eden caceda
Jack Ryan: Shadow Recruit (2014)
Cast: Chris Pine, Keira Knightley, Kevin Costner
Director: Kenneth Branagh
Duration: 1 hour 45 minutes
Genre: Action, Thriller
In this reboot of the Jack Ryan film series, Chris Pine takes on the role of the eponymous CIA analyst turned field operative. As Ryan uncovers a terrorist plot led by Viktor Cherevin (Kenneth Branagh), he must navigate a web of deception and danger. Jack Ryan: Shadow Recruit combines espionage, suspense, and intense action, showcasing Pine's ability to portray a complex and capable protagonist.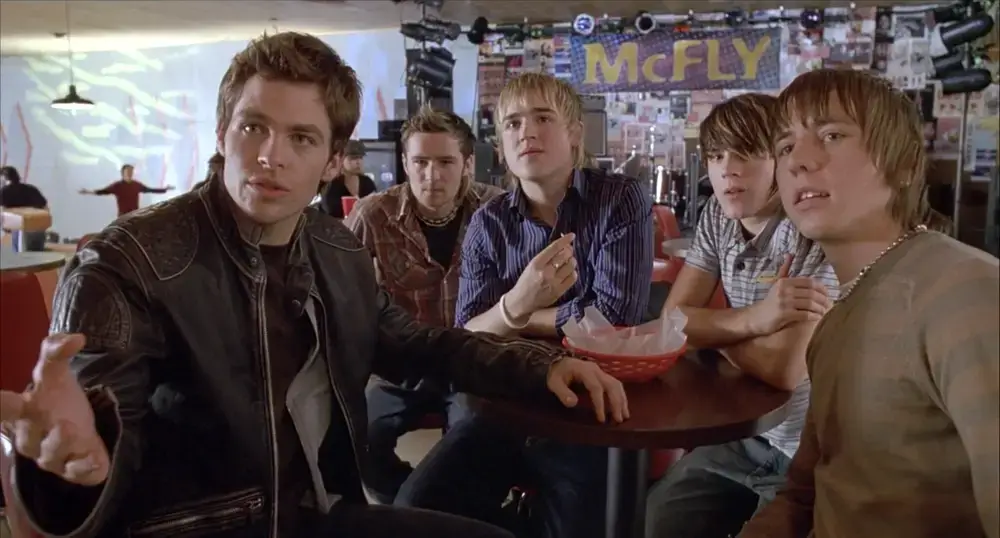 Courtesy: Insider
Just My Luck (2006)
Cast: Chris Pine, Lindsay Lohan, Samaire Armstrong 
Director: Donald Petrie 
Duration: 1 hour 43 minutes 
Genre: Comedy, Fantasy, Romance
Just My Luck follows the story of Ashley (Lindsay Lohan), a young woman who seems to have an extraordinary streak of good luck, and Jake (Chris Pine), a guy whose life is filled with misfortune. When a chance encounter switches their luck, they must navigate the unpredictable consequences. This light-hearted romantic comedy explores the concept of luck and the unpredictable nature of life's twists and turns.
Read More: Top 7 Joan Cusack Movies on Netflix: A Delightful Showcase of Her Versatility and Talent
Conclusion:
Chris Pine has showcased his talent and versatility through his roles in these films, captivating audiences with his charismatic performances. Whether he's leading a team of interstellar explorers or bringing humor to the screen, Pine's on-screen presence leaves a lasting impression. From action-packed adventures to hilarious comedies, his filmography offers something for every movie enthusiast.