After a court order was filed declaring that the former spouse must keep their daughters in the Southern and Eastern districts of New York, the actress was seen leaving her friend's spare home.
According to numerous individuals who spoke with PEOPLE, throughout the actress's divorce from Joe Jonas, Sophie Turner has been residing in a New York City property owned by her friend Taylor Swift.
❗| Sophie Turner was spotted leaving Taylor Swift's New York City home with her two daughters in the morning! pic.twitter.com/wbfCX545no

— Gaylor Updates (@gaylornews) September 27, 2023
Sophie Turner was seen leaving the house on Thursday sporting a t-shirt, a zip-up top and some casual grey trousers. She walked down the cobblestone street wearing sunglasses and holding her phone.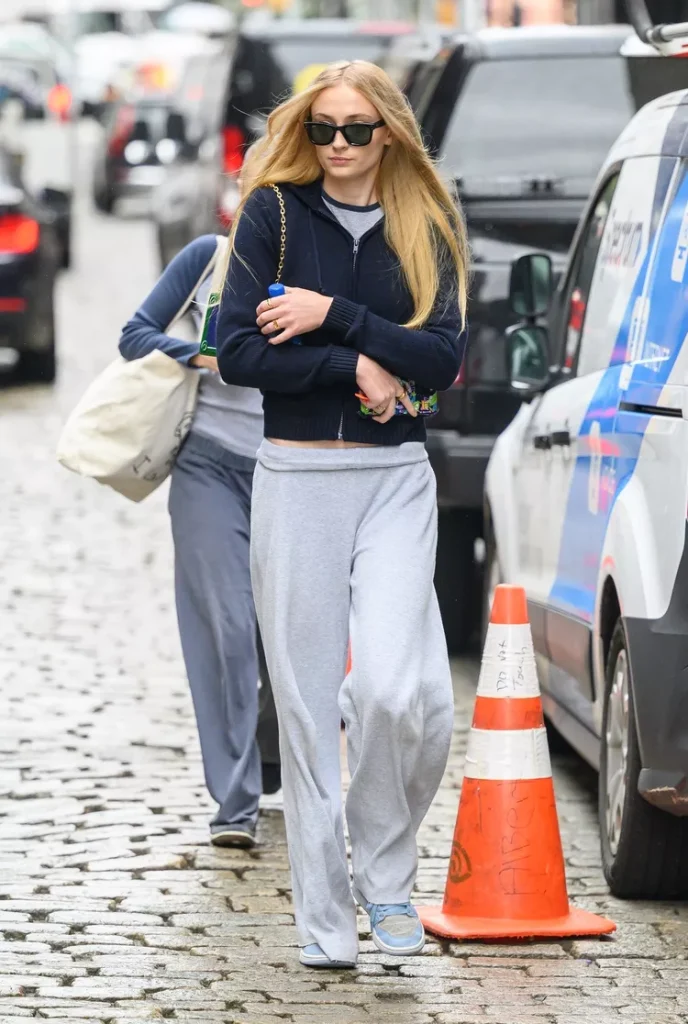 "Sophie is doing okay. She is happy to be back with her girls," a source close to Turner tells PEOPLE of the mom of two. "Working in Europe was very hard for her. She missed her girls,"
Willa, 3, and Delphine, 14 months, are her daughters with Jonas, 34. This week, court records made public their younger daughter's name for the first time.
"Taylor has opened her home to Sophie," the source continues. "Sophie is welcome there any time. Taylor continues to be a great friend."
The British actress was living at a posh Midtown hotel with her daughters prior to being spotted relocating into Swift's investment house in Tribeca.
The source adds that "Sophie and Joe take turns seeing their girls," who have been the focus of a heated custody dispute since their divorce
An interim consent order declaring that the ex-couple must maintain custody of their daughters in the Southern and Eastern districts of New York was filed on Monday. The new lawsuit was filed after Turner accused Jonas of wrongfully possessing the couple's children's passports and filed a lawsuit against him last week.
Shortly after Turner filed her complaint, Jonas issued a statement refuting her claims and claiming that the two had agreed to collaborate on a co-parenting plan.
Swift has recently been sighted with Turner at a number of Manhattan hotspots and also owns a permanent apartment there.
Following a meal together on Tuesday, they were seen walking arm in arm towards Temple Bar on Lafayette Street. On that particular Thursday, the Haim sisters Este, Danielle, and Alana Haim joined them during their next get-together at the Barrière Fouquet Hotel.
Taylor Swift, the HAIM sisters, and Sophie Turner leave dinner in New York City. pic.twitter.com/em4L71SnTw

— Candid Hollywood (@candidhollywood) September 22, 2023
After four years of marriage, Jonas filed for divorce from Turner on September 5. According to the document, "the marriage between the parties is irretrievably broken." In 2016, the couple met through Instagram DMs, and they later were married in 2019.