Scarlett Johansson has graced Hollywood's biggest blockbusters with her unmatchable talent, leaving an incredible mark. Her versatility, from action-packed thrillers to poignant dramas, knows no bounds.
So get ready to embark on a cinematic journey with these 9 must-watch Scarlett Johansson movies on Netflix by navigating the diverse libraries of Netflix as I guide you through each film's server to ensure you watch all of her captivating performances.
9. Rough Night (2017)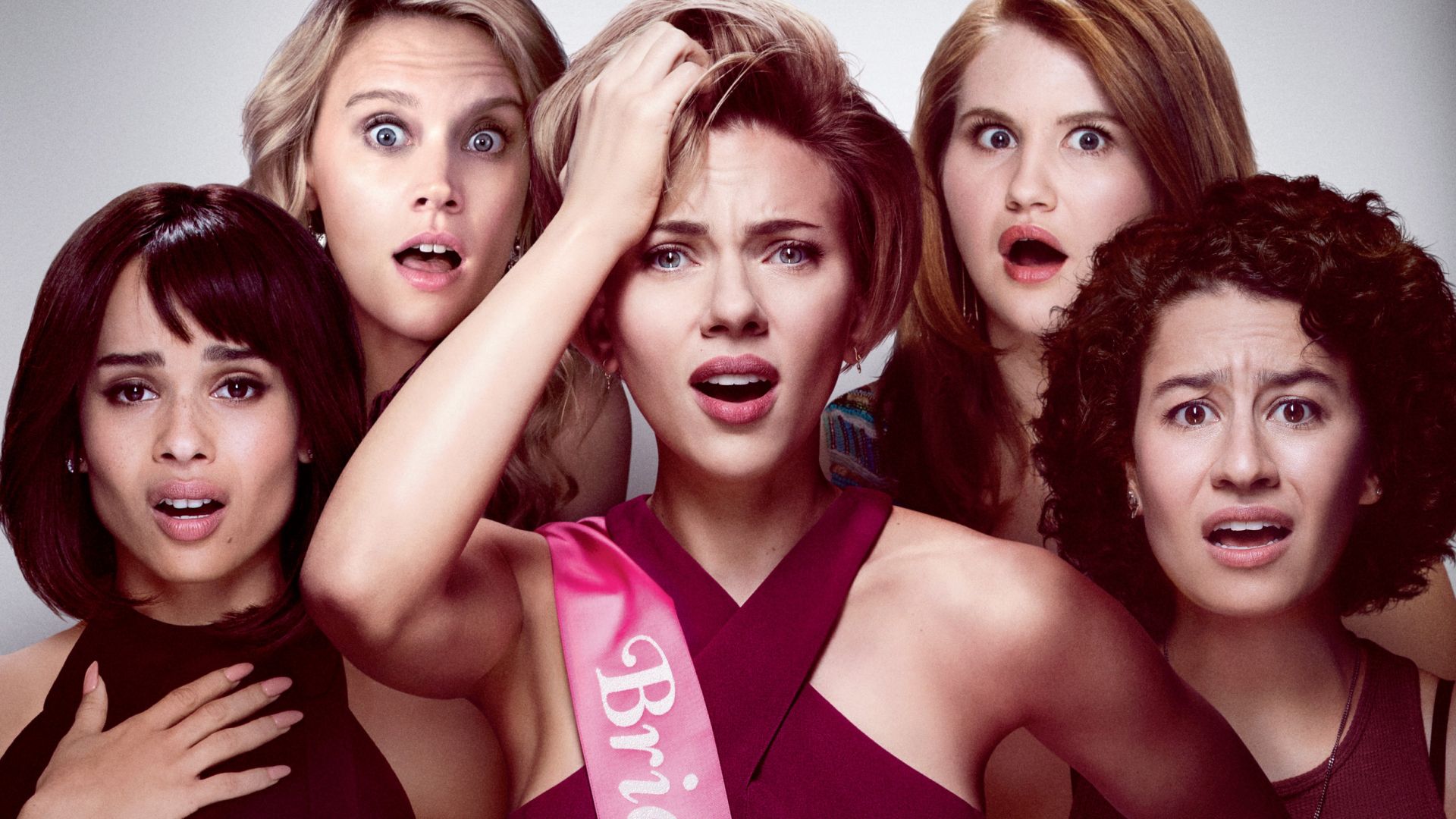 Courtesy: WallpapersHome
| | |
| --- | --- |
| Cast | Scarlett Johansson, Kate McKinnon, Zoë Kravitz, Ilana Glazer, Jillian Bell |
| Director | Lucia Aniello |
| Genre | Comedy |
| Run Time | 1h 41min |
| IMDb | 5.2 |
Scarlett Johansson's Rough Night is a wild rollercoaster of a comedy. Jess, a driven and poised bride-to-be, has a reunion with her friends for her bachelorette, but things take an unexpected turn.
In between the non-stop laughs and some absurd accidents, Scarlett's character steers through the chaos with a mix of humor and determination. As the group's unofficial leader, Jess tries to keep the celebration afloat while masking a jaw-dropping secret.
Scarlett Johansson's portrayal brings a perfect blend of charm and comedic timing, turning Jess into a character you'll root for, laugh with, and remember long after the party's over, and you'll find this movie on any Australian server of a secure VPN like ExpressVPN [I connected to the Melbourne server].
---
8. Ghost in the Shell (2017)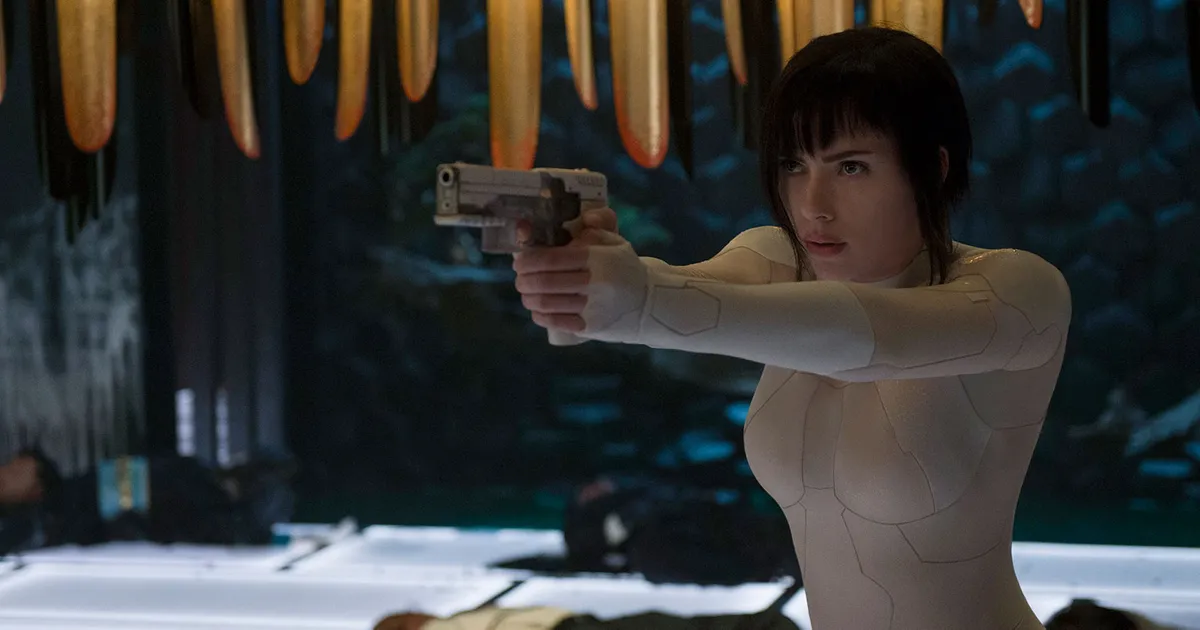 Courtesy: Vulture
| | |
| --- | --- |
| Cast | Scarlett Johansson, Pilou Asbæk, Takeshi Kitano |
| Director | Rupert Sanders |
| Genre | Action, Drama, Sci-Fi |
| Run Time | 1h 47min |
| IMDb | 6.3 |
Scarlett Johansson, who started her career as a child artist, portrays Major Motoko Kusanagi in Ghost in the Shell, a tech-enhanced human fighting with her identity. Johansson's character Major depicts a beautiful blend of humanity and technology, a relentless force against cyber-crime.
Her journey digs out some of the very dark existential queries, blurring the lines between human and machine. Scarlett's character unveils the mystery behind her creation with mysterious charm and fierce determination while steering through a visually stunning, confusing world.
Major signifies strength and defenselessness, making the movie an intriguing quest of what it means to be alive in an age of technological wonders. Excited to watch the movie? You'll find it on the Australian server of any trustworthy VPN.
---
7. Lucy (2014)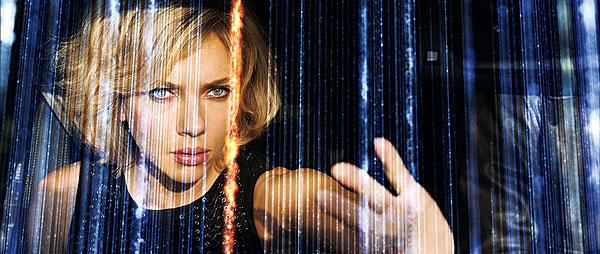 Courtesy: SOUND&VISION
| | |
| --- | --- |
| Cast | Scarlett Johansson, Morgan Freeman, Min-Sik Choi |
| Director | Luc Besson |
| Genre | Action, Sci-Fi, Thriller |
| Run Time | 1h 29min |
| IMDb | 6.4 |
In Lucy, Scarlett Johansson's character portrays an electrifying intensity as she transforms herself from an ordinary woman into an extraordinary force as she accidentally gains mind-bending powers.
Lucy's journey reveals a compelling exploration of human potential when it is pushed to its limits. As her mental capacities develop, she steers through a rapidly transforming world while facing dangerous enemies.
Johansson's character in Lucy shows her nonstop determination, leaving audiences mesmerized by Lucy's transition into a superhuman entity. You can easily find this movie in the Slovakian library of Netflix by connecting it to the Slovakia server of a reliable VPN.
---
6. He's Just Not That Into You (2009)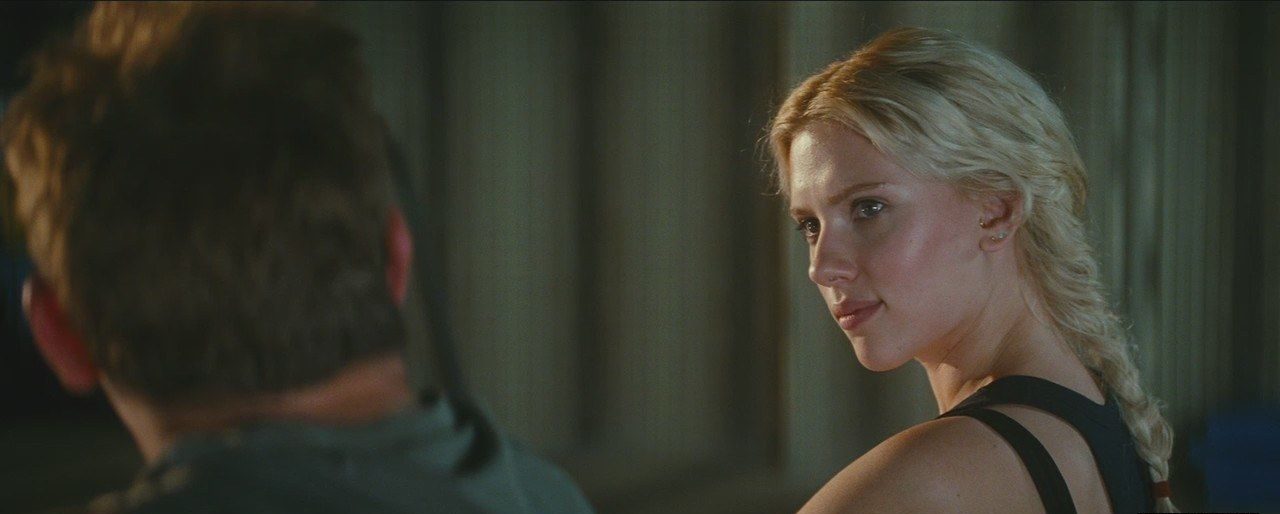 Courtesy: Pinterest 
In He's Just Not That Into You, Scarlett Johansson plays the character of Anna, a free-spirited and charming woman navigating through modern dating with tremendous confidence. Her character is charming and unrestrained, believes in the power of love and embraces her desires.
As Anna tries to figure out the complexity of love and relationships, Scarlett Johansson brings a spellbinding appeal that fascinates both the viewers and her on-screen peers.
You can stream this movie on Netflix's Australian library, so you know what to do… connect to an Australian server of a reputable VPN, and you're good to go.
---
5. The Other Boleyn Girl (2008)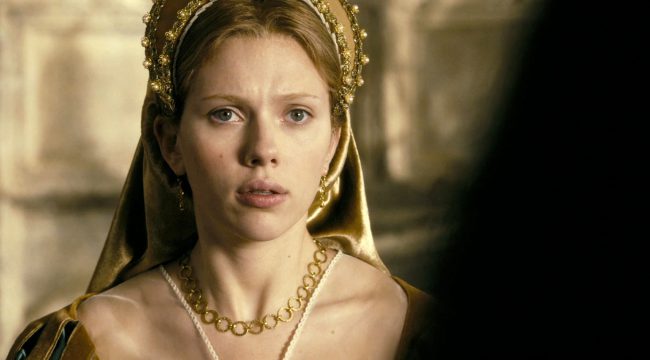 Courtesy: Tribute.ca
| | |
| --- | --- |
| Cast | Scarlett Johansson, Natalie Portman, Eric Bana |
| Director | Justin Chadwick |
| Genre | Biography, Drama, History |
| Run Time | 1h 55min |
| IMDb | 6.7 |
Scarlett Johansson sizzles as Mary Boleyn in The Other Boleyn Girl. With beauty that turns heads and ambitions that are intriguing, she portrays Henry VIII's alluring mistress.
Mary's growth from innocence to cunning unfolds as she tries to make her way through a treacherous court filled with political plots and wrongful desires. Johansson's character portrays a compelling mix of vulnerability and determination, showcasing the complexity of a woman torn between loyalty, love and survival.
As Mary's fate entangles with her sister Anne's in a battle for the king's heart, Johansson's compelling performance paints a vivid picture of a woman who declines to be a mere puppet in the game of power.
You'll find this captivating movie in the Canadian library of Netflix, so connect to a Canadian server with an exclusive VPN before looking for the movie.
---
4. Lost In Translation (2003)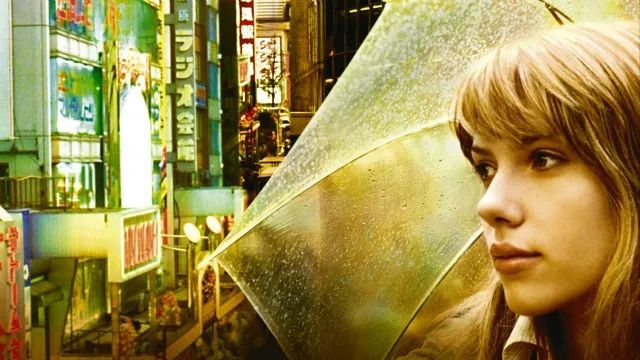 Courtesy: Sopitas.com
| | |
| --- | --- |
| Cast | Scarlett Johansson, Bill Murray, Giovanni Ribisi |
| Director | Sofia Coppola |
| Genre | Drama |
| Run Time | 1h 42min |
| IMDb | 7.7 |
Lost in Translation portrays Charlotte, a directionless soul navigating through the vibrant chaos of Tokyo. With a combination of innocence and contemplation, she paints a portrait of modern loneliness, grasping the essence of a woman seeking connection in an unfamiliar landscape.
Her surprising encounter with Bill Murray's character sparks an unlikely friendship with unspoken emotions. Johansson conveys a universal longing for meaning through her expressive eyes and whispered conversations. Charlotte becomes a beacon of trustworthiness, a bridge between cultures and hearts.
In this story of existential exploration, Johansson's portrayal resonates as a timeless poetry to the human desire for belonging and understanding. You'll find this movie in the Canadian library of Netflix, so ensure you're connected to the Canadian server of a premium VPN.
---
3. Marriage Story (2019)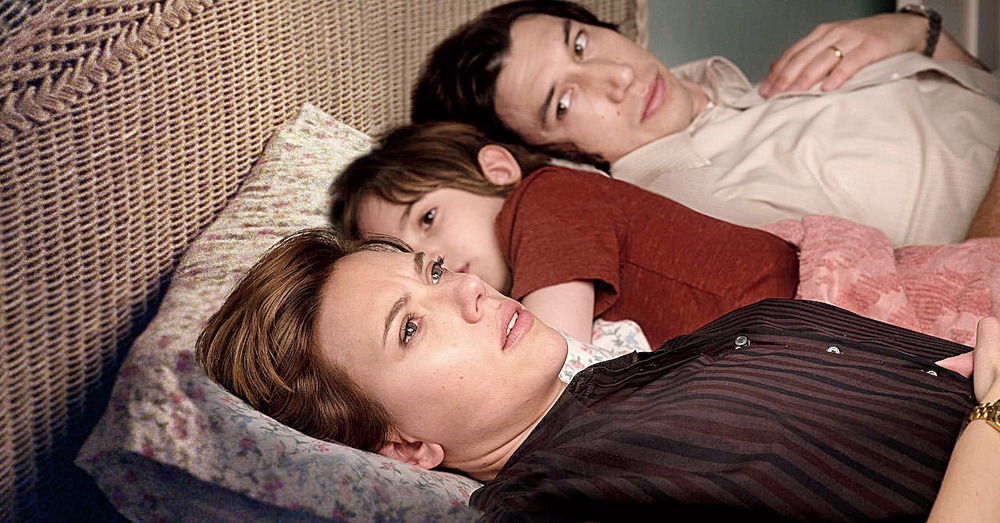 Courtesy: Telegraph India
| | |
| --- | --- |
| Cast | Scarlett Johansson, Adam Driver, Laura Dern |
| Director | Noah Baumbach |
| Genre | Comedy, Drama, Romance |
| Run Time | 2h 17min |
| IMDb | 7.9 |
The Marriage Story is one of the best Scarlett Johansson movies on Netflix. The movie shows the character of Nicole, a talented actress who navigates through the rough times of divorce from Charlie Barber and is looking for freedom and rediscovery.
As she relocates for her career, a complex personality of Nicole emerges, exploring harmonies of love, sacrifice, and co-parenting, showcasing Johansson's versatility.
Her character captures Nicole's strength, vulnerability, and inner conflict as she confronts a life-changing divorce while protecting her son's future.
You'll have to connect to an American server of a trusted server to witness the spellbinding performance that goes deep into the complexities of marriage, divorce and their deep effects on individuals and families.
---
2. Her (2013)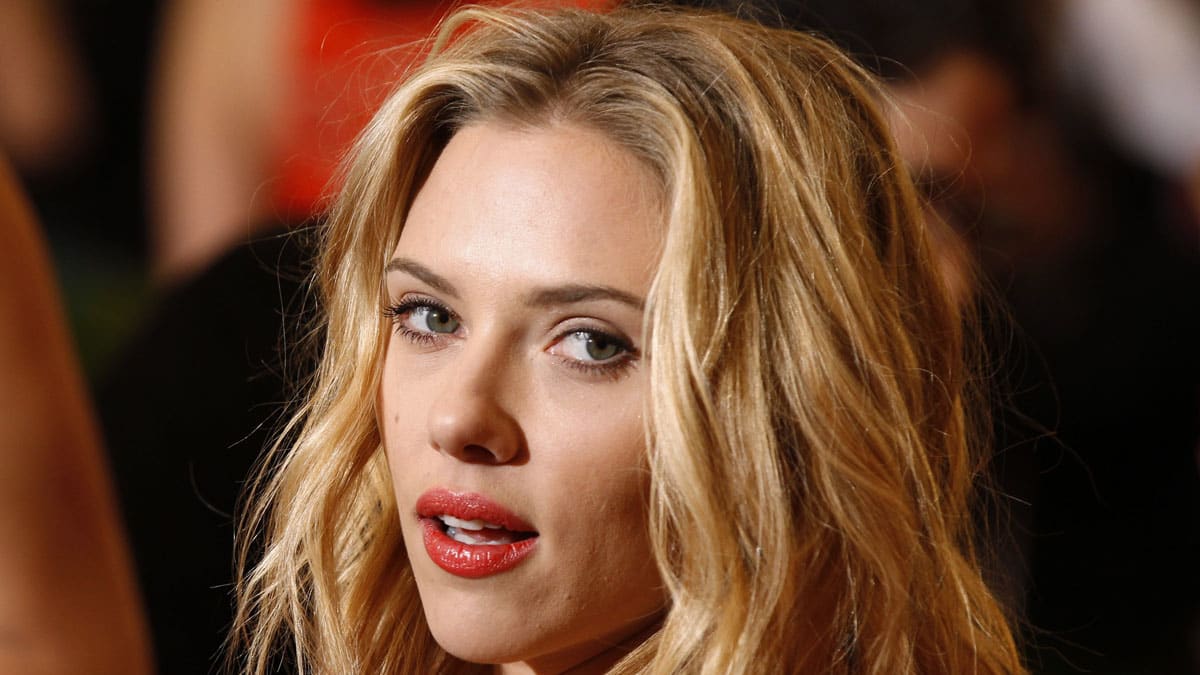 Courtesy: The Daily Beast
| | |
| --- | --- |
| Cast | Joaquin Phoenix (lead), Scarlett Johansson (voice), Amy Adams |
| Director | Spike Jonze |
| Genre | Drama, Romance, Sci-Fi |
| Run Time | 2h 6min |
| IMDb | 8.0 |
Scarlett Johansson's voice takes center stage in the fascinating movie "Her," representing Samatha, an AI. Despite being unseen, her presence is deeply felt as she evolves from a digital assistant into a mindful being.
Scarlett's gentle voice breathes life into Samantha's curiosity, emotions, and complexities, building an intimate connection with Joaquain Phoenix's character.
As an AI, she explores love, consciousness, and the blurred lines between human and artificial. Scarlett's voice becomes the pipe for a poignant exploration of modern relationships in an increasingly digital world.
Connect to the Australian server of a reliable VPN to watch "Her" as Johansson's voice beats technology, echoing in hearts and minds, proving that connection knows no bounds, not even those of code or circuitry.
---
1. The Prestige (2006)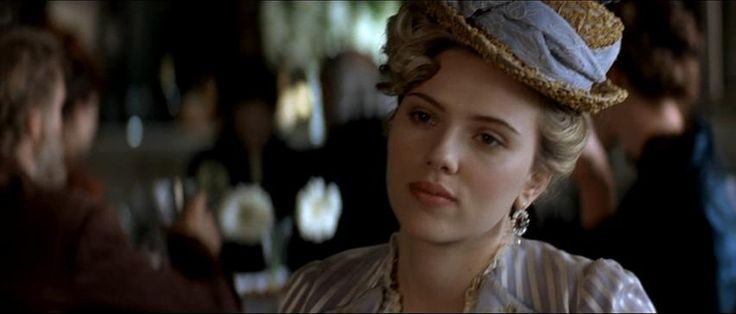 Courtesy: Pinterest
| | |
| --- | --- |
| Cast | Christian Bale, Hugh Jackman, Scarlett Johansson |
| Director | Christopher Nolan |
| Genre | Drama, Mystery, Sci-Fi |
| Run Time | 2h 10min |
| IMDb | 8.5 |
Scarlett Johansson dazzles in The Prestige as Olivia Wenscombe, a beguiling and enigmatic magician's assistant. With an air of mystery that rivals the acts she's a part of, Olivia becomes a pivotal figure in the rivalry between two illusionists.
Her outstanding presence intrigues the intricate plot, blurring the lines between reality and illusion. As the story unfolds, her character weaves a web of secrets, drawing both magicians deeper into a world of obsession and deception.
Johansson's portrayal of Olivia is a magnetic blend of allure and complexity, so if you're ready to be left spellbound by the labyrinthine twists of this enthralling cinematic experience, connect to the Australian server of a trustworthy VPN.
---
Conclusion
This brings us to the end of this list in which I've outlined which Scarlett Johansson movies are available on Netflix in specific regions.
Simply subscribe to a premium VPN to access Netflix libraries across different regions and enjoy Scarlett Johansson movies on Netflix.