Jennifer Aniston is a name that is embedded in the hearts of not just her fans but every movie-lover, owing to her impactful contribution to the world of cinema.
As an ode to her acting prowess, we'll recommend in this article the best Jennifer Aniston movies on Netflix, some of which are often marked as the highlights of her career.
However, before you begin streaming, it must be noted that Netflix has region-specific libraries that have varying content. But this problem can be easily dealt with through a premium VPN that will skillfully bypass these geo-restrictions and allow you hassle-free access to all of Netflix's libraries.
Taking your convenience into consideration, the region of availability has been mentioned with each movie. All you have to do is connect to that specific region's server with your VPN, and you're good to go!
---
Best Jennifer Aniston movies on Netflix [Video Tutorial]
---
---
Dumplin'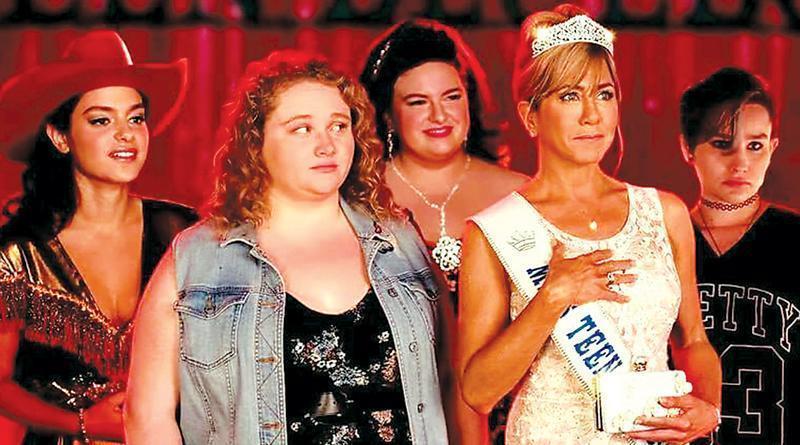 | | |
| --- | --- |
| Director | Anne Fletcher |
| Cast  | Danielle Macdonald, Jennifer Aniston, Odeya Rush |
| Duration  | 1h 50min |
| Genre  | Comedy, Drama |
| Release Date | 7 December 2018 |
| IMDb Rating | 6.5/10 |
| Availability  | USA |
'Dumplin' is a heartwarming family comedy that revolves around the themes of self-acceptance and self-love despite whatever society may tell you.
Willowdean, aka 'Dumplin', is the plus-size teenage daughter of a former beauty pageant. Set in a small town in Texas, Willowdean decides to join a local beauty pageant despite not fitting the prerequisites. But this is her protest and defiance of the prevalent beauty standards. Soon after Dumplin, others like her start joining her revolutionary acts that have stirred up a commotion of sorts within their small town.
---
Marley & Me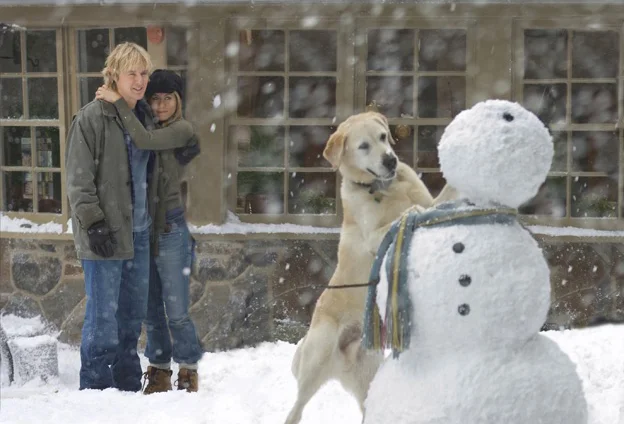 | | |
| --- | --- |
| Director | David Frankel |
| Cast  | Owen Wilson, Jennifer Aniston, Eric Dane |
| Duration  | 1h 55min |
| Genre  | Drama, Family |
| Release Date | 1 January 2009 |
| IMDb Rating | 7.0/10 |
| Availability  | UK |
This movie is a heart-touching family drama that you and your family will surely enjoy. Especially if you're a fan of dog movies because featured alongside Jennifer Aniston and Owen Wilson is a small four-legged bundle of joy.
"Marley & Me" follows the story of the newlyweds John and Jenny Grogan, who decide to adopt a naughty little labrador retriever and name him Marley.
While the two navigate through the new joys and challenges of their married life, it is the chaos and troubles Marley adds to their lives that strengthen their bond and are truly tested. If there's one title you must not miss on this list of Jennifer Aniston movies on Netflix, it is this one, my friends!
---
The Bounty Hunter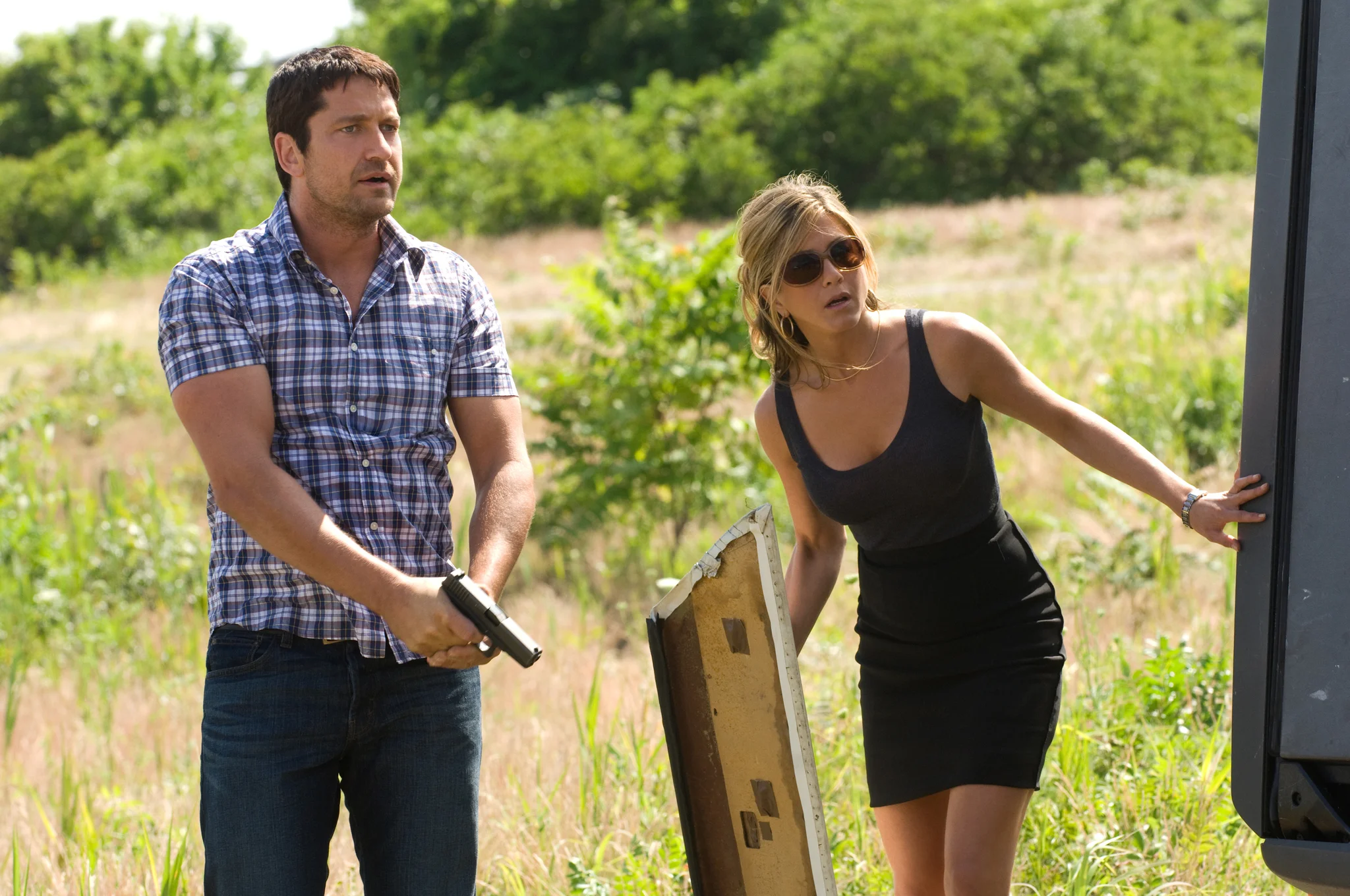 | | |
| --- | --- |
| Director | Andy Tennant |
| Cast  | Jennifer Aniston, Gerard Butler, Gio Perez |
| Duration  | 1h 50min |
| Genre  | Action, Comedy, Romance |
| Release Date | 19 March 2010 |
| IMDb Rating | 5.5/10 |
| Availability  | USA, UK |
Combining comedy, romance, and drama, this movie is a fun and witty cinematic experience that is further enhanced by Jennifer Aniston's charm as Nicole.
Alongside her is Gerard Butler, playing her husband and a bounty hunter, who, upon finding out that his next target is his ex-wife, Nicole, is delighted at the opportunity. But soon enough, the two of them find themselves on a run. The couple's chemistry and their constant on-screen banter add a hilarious element to this light-hearted comedy that explores the themes of second chances in romance and a little bit of mystery.
---
Just Go With It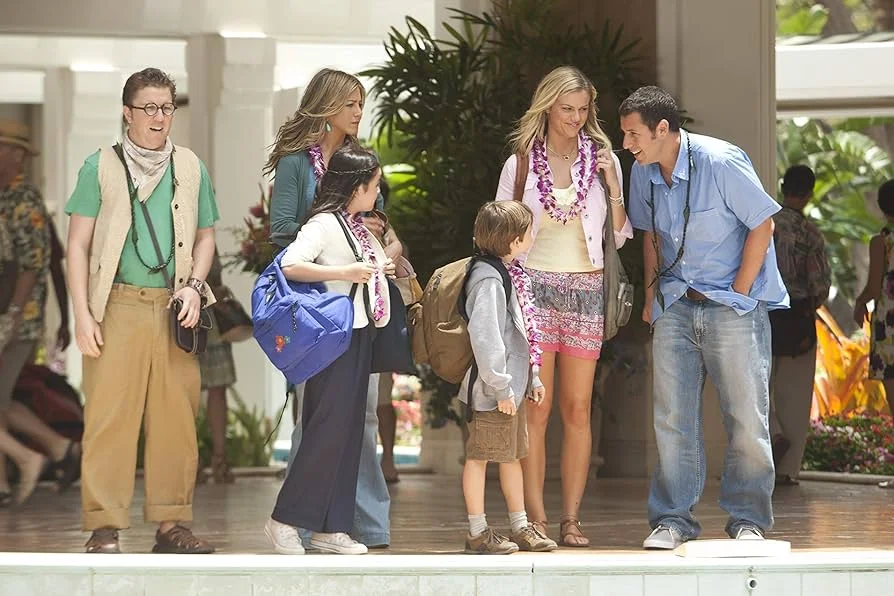 | | |
| --- | --- |
| Director | Dennis Dugan |
| Cast  | Adam Sandler, Jennifer Aniston, Brooklyn Decker |
| Duration  | 1h 57min |
| Genre  | Comedy, Romance |
| Release Date | 31 March 2011 |
| IMDb Rating | 6.4/10 |
| Availability  | USA, UK |
Here comes a chaotic romance with the classic 'love triangle' problem, where one lie leads to a chain of a hundred others until the whole facade is crumbling down to bits.
This romantic comedy stars Adam Sandler and Jennifer Aniston, who play a plastic surgeon named Danny and his loyal assistant named Katherine, respectively. Danny tends to run away from commitment, and in doing so, he tells his girlfriend a lie.
In order to maintain his facade, he needs Katherine to play his soon-to-be-divorced ex-wife. Bring onto the stage Palmer, the woman of Danny's dreams. The three take a vacation to Hawaii, and, well, that's where things start spiraling downwards.
---
We're The Millers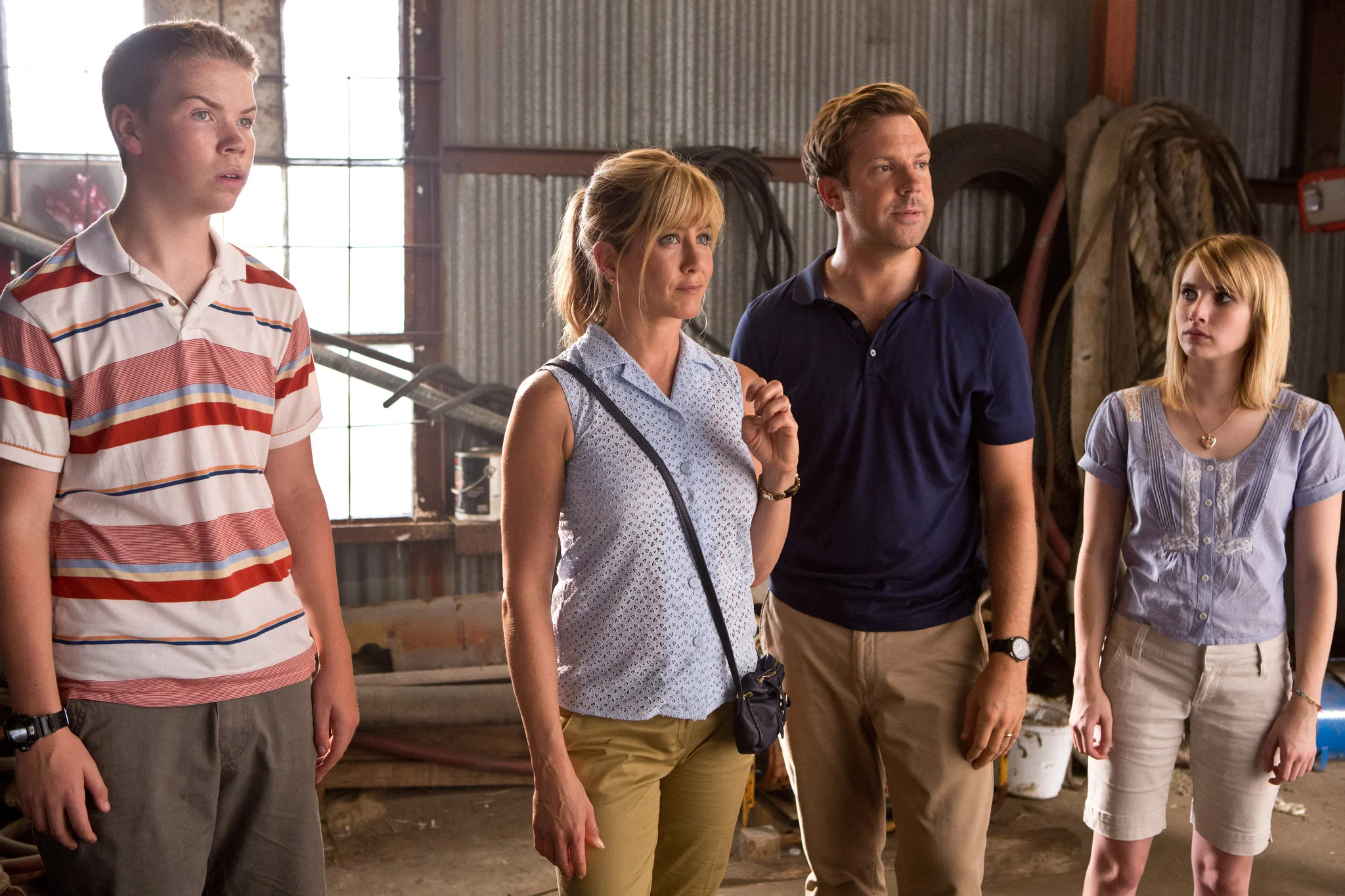 | | |
| --- | --- |
| Director | Rawson Marshall Thurber |
| Cast  | Jason Sudeikis, Jennifer Aniston, Emma Roberts |
| Duration  | 1h 50min |
| Genre  | Comedy, Crime |
| Release Date | 15 August 2013 |
| IMDb Rating | 7.0/10 |
| Availability  | Canada, Australia |
'We're The Millers' owes much of its popularity to its raucous and sidesplitting scenes of hilarity. It is a family of four, a fake one, I must add, and one mission [involving drugs].
David, played by Jason Sudeikis, is a small-time drug dealer who finds himself in a tricky situation. In order to successfully smuggle a shipment of marijuana from Mexico, he develops a clever plan and pulls together a family of misfits, including his neighbor Rosie, played by Aniston. However, he soon finds himself entangled in a mess greater than he could've expected.
---
He's Just Not That Into You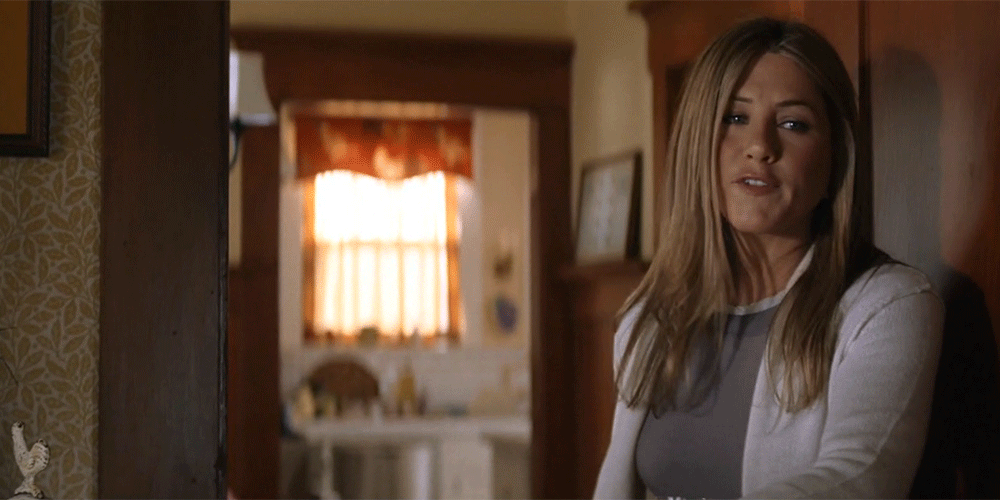 | | |
| --- | --- |
| Director | Ken Kwapis |
| Cast  | Ginnifer Goodwin, Jennifer Aniston, Jennifer Connelly |
| Duration  | 2h 9min |
| Genre  | Comedy, Drama, Romance |
| Release Date | 9 February 2009 |
| IMDb Rating | 6.4/10 |
| Availability  | Australia |
Ah, the troubles of the human heart. This upbeat romantic comedy discusses the troubles of misreading a certain someone's actions and the complexities it can lead to.
We follow multiple narratives of a group of friends simultaneously. Jennifer Aniston plays Beth, who is now eagerly waiting for her romantic partner to take things to the next level of commitment.
This leads to certain actions and words being misread and misinterpreted. The plot further unfolds into bittersweet heartbreaks and painful truths, taking the viewers onto an emotional rollercoaster ride.
---
Read More: The 7 Best Tyler Perry Movies on Netflix Right Now
---
Rumor Has It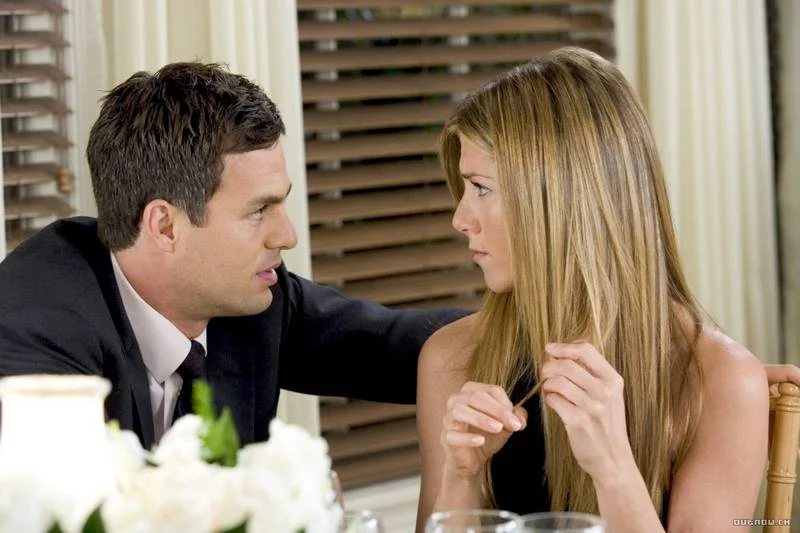 | | |
| --- | --- |
| Director | Rob Reiner |
| Cast  | Jennifer Aniston, Mark Ruffalo, Shirley MacLaine |
| Duration  | 1h 37min |
| Genre  | Comedy, Drama, Romance |
| Release Date | 5 January 2006 |
| IMDb Rating | 5.5/10 |
| Availability  | Germany |
'Rumor Has It' is a uniquely crafted story based on, well, a rumor. The movie tackles not just love and relationships but also family secrets and the way they can make or break the lives of the younger generations.
Sarah Huttinger, played by Aniston, is a young woman returning to her hometown of Pasadena. During a chance conversation with her family at a family gathering, she discovers that her family may be the source of inspiration for a famous book and movie, 'The Graduate'. This shocking discovery makes her question the rumors surrounding her birth.
---
Conclusion
Jennifer Aniston's endearing popularity and talent have made her a beloved figure in the
world of entertainment, whose legacy will be celebrated for decades to come. And these Jennifer Aniston movies on Netflix are a testament to that.
Just remember to subscribe to a reliable VPN before streaming, and you won't have any trouble streaming these on Netflix. Happy streaming!