Matthew Perry was so "enthusiastic" and "absolutely looking forward to life" that he had Zac Efron, the ideal co-star, in mind to play the younger version of himself in a biopic.
Athenna Crosby, who was pictured having lunch with the adored Friends star the day before his tragic demise, tells ET's Kevin Frazier that Perry had a lot of plans for the future, including writing a biopic that would chronicle his inspiring journey.
"He said that he wanted to make a movie about his life," Crosby, 25, tells ET. "And he had worked with Zac Efron in the past on a movie, and he said that he wanted Zac Efron to play him as a younger version [of himself] and that he was gonna ask him soon to do that. He was just looking forward to sharing more about his story and his recovery from addiction, and really championing that cause to help more people, so he was so optimistic and happy about everything that he wanted to do."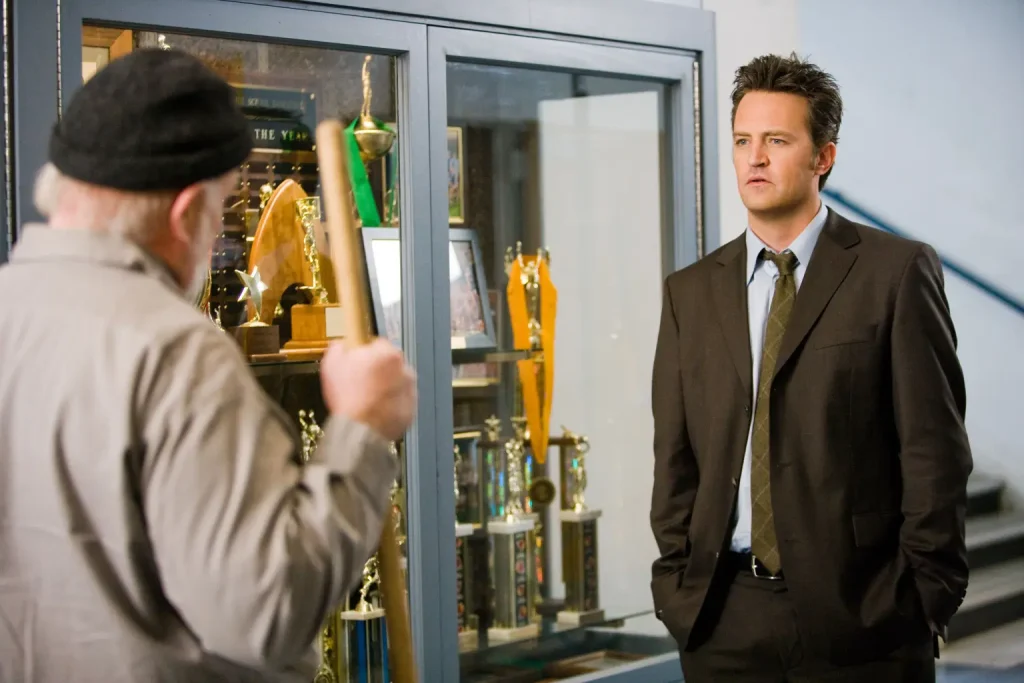 ET has reached out to Efron's representative for comment. Perry and Efron co-starred in the 2009 comedy 17 Again, in which Perry plays a 37-year-old protagonist and Efron plays a 17-year-old version.
Crosby, who says she met Perry through a common friend, is speaking up about her friendship with Perry after being seen with him at Hotel Bel-Air around 2:30 p.m. on Oct. 27. Perry was found dead in a hot tub at his Los Angeles home the next day, at 4 p.m., after an apparent drowning. He was 54.
Among the last to have a lengthy conversation with Perry was Crosby. They allegedly sat at the same table for more than an hour, according to TMZ, which was able to secure pictures of the lunch date. Crosby claims that after being recognised as the woman, she made an effort to clarify their friendship and state that it was all that it was.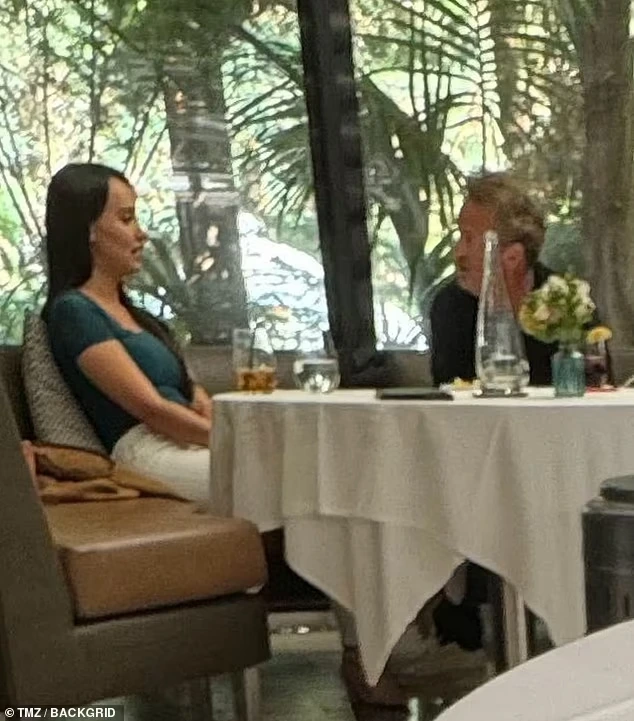 Crosby says Perry, who just had a few bits of his plain cheeseburger and fries at the time, couldn't have been happier with the direction his life was taking.
"He was doing great. He is a very funny person, as most people know him to be," she said. "He's goofy, he's silly. He was cracking jokes the whole time. He was speaking to me about some of the upcoming projects that he wanted to work on. He was very optimistic about the future."
She added, "He was talking about how there's been a public resurgence of interest in him lately and how he was hoping to utilize that to have a second act in his career. He was happy as a clam. So, that's the person that I spoke to."
Crosby says Perry's sudden death has affected her in the same way that it has affected the rest of the world, many of whom are still reeling at the loss of a beloved actor who built a name for himself as the humorous Chandler Bing on the iconic NBC comedy. Crosby says she's doing her best to describe how Perry felt in his final hours.
"I was definitely not trying to talk about this," she says. "I am an entertainment industry professional myself and I know that celebrities are very private people. I've met many [celebrities] in my lifetime and Matthew happened to be one that I knew personally, so I was never going to say anything about that except we went to lunch on Friday and low and behold somebody had taken a photo of us without his or my knowledge and it's just been blowing up. People are speculating as to what he was doing that day before he died. And that's the only reason why I have to kind of clear the air now."
Perry reportedly played pickleball a few hours before he was discovered dead at his house. According to Crosby, the Fools Rush In star had an obsession with the now-everything sport.
"Matthew loved pickleball, and it's something I did not understand because pickleball is such a hot thing right now that I don't know why people are obsessed with it. But he was one of the people that was," Crosby shares. "He is always including people on what he's doing. He definitely asked me to go play with him and said, 'You should come hit the court with me.' I respectfully said, 'No, I'm not athletic.' But he was just so happy to involve people in his life and show them how good he was doing."