The mother of Robert De Niro's ex-personal assistant testified in a $12 million federal discrimination lawsuit against the actor on Tuesday.
Graham Chase Robinson, 41, worked for De Niro's Canal Productions for 11 years and alleged he was an abusive boss who oversaw instances of gender discrimination.
In the Manhattan federal court, the mother of the former assistant, Andrea Robinson, stated that her daughter stayed with her on and off from 2017 to 2019, when she left Canal.
According to Andrea Robinson, "she was always working," receiving calls from 6:30 a.m. until 11 p.m., and occasionally as late as 2 a.m.
The mother described to the jury her daughter's final years of employment with "Taxi Driver" actor Chase Robinson was "stressed, tearful, not eating, very, very upset and she was withdrawn."
The mother witnessed a decline in her daughter's health following Chase Robinson's resignation from Canal Productions.
"Total stress," she said. "She was very upset. She was more tearful than I had ever seen her. She was skeletal because she wasn't eating. She was in terrible shape. I was worried about a mental breakdown."
The elder Robinson testified that her daughter became a shut-in.
"She was afraid to go out," she said. "She didn't go out much. She didn't see friends. She was very scared, frightened and she felt unsafe."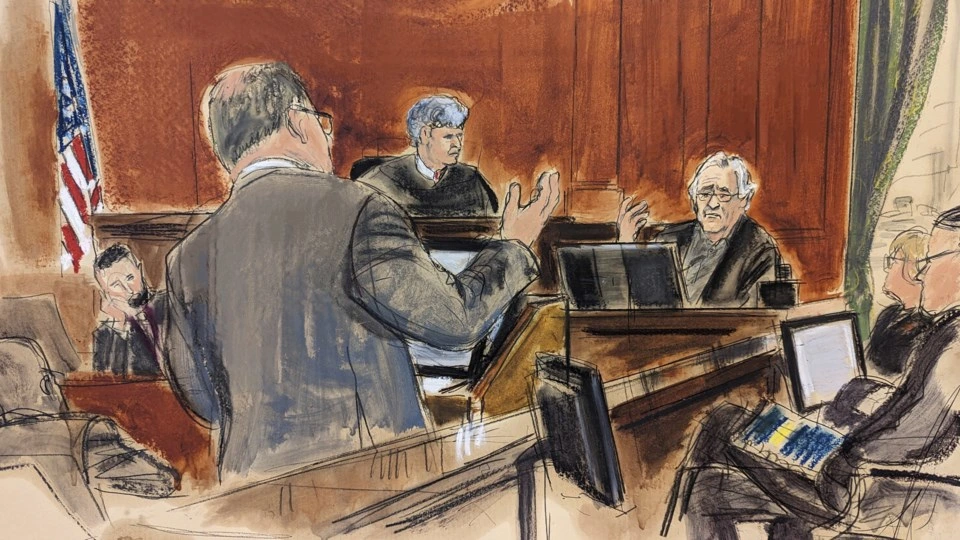 As an expert witness earlier on Tuesday, psychiatrist Dr. Robert L. Goldstein stated that the former assistant suffered from insomnia, IBS, and GERD from "generalized anxiety disorder."
"I was asked to wash Bob's bedsheets, and pick out fabrics for his sofas," Chase Robinson stated in her testimony on Tuesday.
"I am the VP of Production and Finance and I am ordering vacuum cleaners, setting up for Martin Scorsese's birthday," she scoffed, referencing the well-known director and lifelong friend of De Niro.
Despite having a high position in De Niro's production company, Robinson claimed she was forced to perform supposedly menial tasks like helping the actor select schools for his children, collecting his prescriptions, buying plants and decorating his home; or picking up jewelry and going to antique stores for him.
"I felt I was taking care of his kids, taking care of him, taking care of his ex-girlfriend," she testified.
"You do that with your girlfriend or your wife," Robinson claimed she told her former boss, complaining that the tasks were unsuitable for her position.
But De Niro, 80, gave her the cold shoulder.
"His response to me was, 'It was a good skill for me to have,'" Robinson told the court.
Chase Robinson asserts that psychological distress is included in the case's damages.
In an attempt to refute that assertion, De Niro's attorneys emphasized that she took numerous trips to places including Los Angeles, Scotland, and Barcelona after leaving his employment.
De Niro has countersued Chase Robinson, alleging that she used corporate funds for private costs like personal Uber rides.