Priscilla Presley, who was married to Elvis Presley for six years, is talking candidly about her decision not to be married again.
The 78-year-old actress appeared to validate a rumor that she had vowed never to be married again while her ex-husband was still alive during a Q&A session on Friday at the South Point Casino in Las Vegas.
She stated of the late rock music legend, to whom she was married from 1967 until 1973, "I just don't think that he could handle that"
Over the next forty years, Priscilla fulfilled that promise, even though Elvis passed away in 1977. "To be honest with you, I never wanted to marry after him. I never had any desire," she said. "No one could ever match him."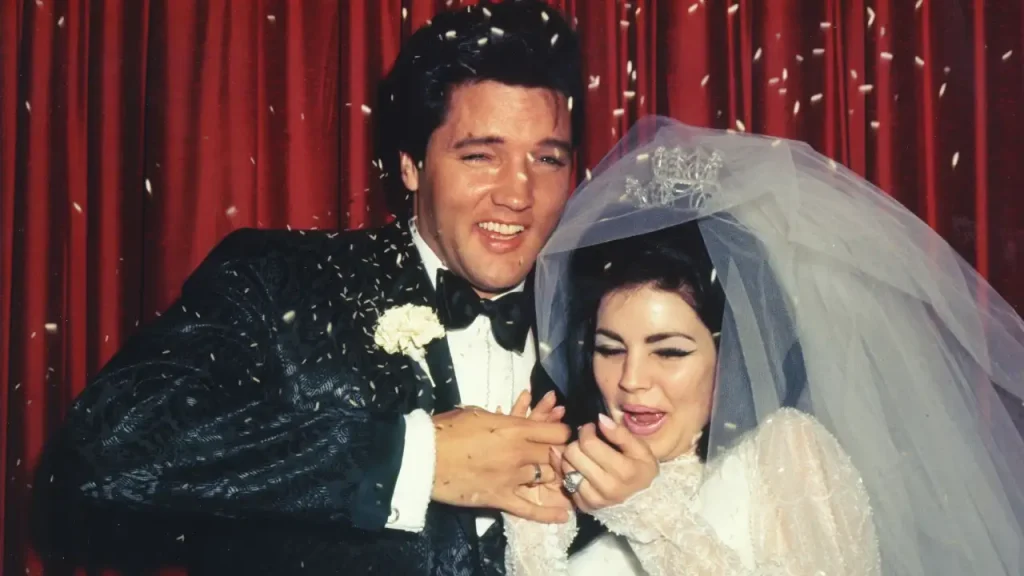 Priscilla also told why she and Elvis decided not to have any more children after their daughter, Lisa Marie Presley, was born in 1968. "Elvis felt he had a very busy schedule and he did have a bit of guilt that he wasn't around that much when Lisa was younger," she told the audience.
"With his scheduling and his touring, he just felt he wasn't around enough to give a lot of attention to having another child."
Elvis Presley's untimely death at the age of 42 continues to have a significant impact on Priscilla even after all these years, she acknowledged in a separate interview with British journalist Piers Morgan on TalkTV on Thursday. She claimed she could still clearly recall Joe Esposito, his road manager, telling her the awful news over the phone.
"I can still hear Joe Esposito's words, 'Cilla, Elvis is dead', and that was like, I just couldn't imagine him ever, especially at his age and all, still so young and wanting to do so much and had so much planned, and not having him, not talking to him, not having him be the father of our child," she told Morgan.
"My big fear was Lisa, and how do I tell her," she added. "She was only 9 at the time."
Priscilla also talked candidly about Elvis's humor and other qualities that drew her in. When she was 14 and he was 24, they first met in 1959 at a party in West Germany.
"He would walk into the room and it was like, 'Whoa,' " she explained of his captivating presence. "I mean, he didn't realize what he had as far as his appearance or what he felt or his charisma, but there was a few times when he came around and he said, 'Damn, I'm good looking,' kiddingly, when he would be in his bathroom and he would be getting ready to go somewhere, but he had a great sense of humor."
She also recalled how compassionate the "Jailhouse Rock" singer was, recounting an incident in which he drove past a Memphis car dealership and noticed a woman perusing the vehicles. He surprised the woman by buying her a brand-new, blue Cadillac as an act of goodwill.
"That's him, that's what he would do," Priscilla said. "Anyone in trouble, he would give them money. Anyone who had a problem, with anything really and they couldn't afford it, even with some of the guys who needed medical care, he would pay for it."
Coppola, 52, received appreciation from Priscilla for accurately narrating her own story. "I think she did some homework. I mean she and I, we talked about it, and living with Elvis Presley, people think, 'Oh how wonderful, it's great, it's Elvis Presley,' but I went through the ups and downs with him in a very crucial part of his life," she said in her TalkTV interview.
"His ups and downs, his struggles, his fears, so when you are living with someone so famous, and you have been through it with them, it's that part of privacy that is hard to give up, it's hard to share. I don't want to give out too much because I want some of that myself, that's just for me," she continued.
The latest biopic Priscilla, which debuted in theatres on Friday, tells the story of Elvis and Priscilla's legendary affair. Cailee Spaeny and Jacob Elordi are the main stars of Sofia Coppola's film.