Introduction
Amber Heard is a versatile actress who has made her mark in Hollywood with a wide range of roles across various genres. From action-packed blockbusters to thought-provoking independent films, Heard's filmography reflects her talent and dedication to her craft. In this blog post, we will explore the top 10 Amber Heard movies of all time, her prowess in different genres, the impact of her empowering female characters on Hollywood's representation, her breakthrough role in "All the Boys Love Mandy Lane," collaborations with renowned directors, her notable involvement in the DC Extended Universe, her activism and advocacy work, and the influence of her personal controversies on her public image.
Here is the list of top 10 Amber Heard Movies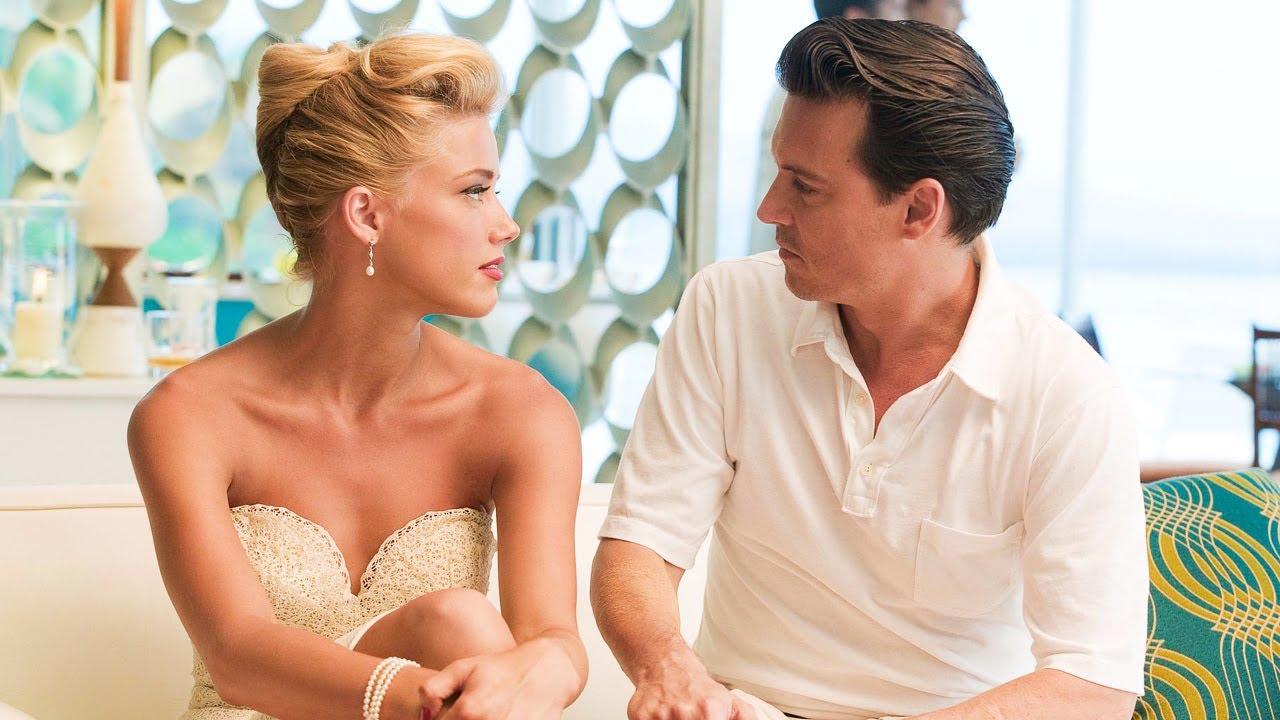 Courtesy: You Tube
The Rum Diary (2011):
Based on the novel by Hunter S. Thompson, Heard delivers a compelling performance alongside Johnny Depp in this drama. Her portrayal of the free-spirited Chenault showcases her ability to bring complexity and depth to her characters.
The story follows Paul Kemp (Johnny Depp), an American journalist who takes a job at a struggling newspaper in San Juan, Puerto Rico. Immersed in a world of corruption, excess, and disillusionment, Kemp becomes entangled in a web of shady characters and dangerous situations. As he navigates through the complexities of his surroundings, Kemp grapples with his own identity, ethics, and the allure of self-destruction. "The Rum Diary" explores themes of journalism, personal integrity, and the clash between idealism and the harsh realities of life.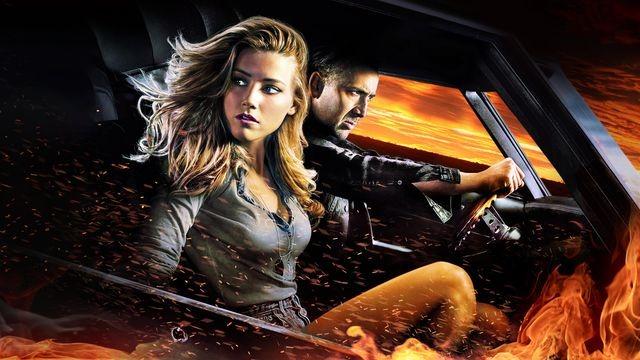 Courtesy: HBO Max
Drive Angry (2011):
In this action-packed film, Heard plays a fierce and determined waitress, sharing the screen with Nicolas Cage. Her magnetic presence and strong on-screen chemistry make this a standout role in her filmography.
The story centers around John Milton (Nicolas Cage), a vengeful father who escapes from hell to rescue his kidnapped granddaughter from a dangerous cult leader, Jonah King (Billy Burke). As Milton embarks on a violent and high-octane journey, he is joined by Piper (Amber Heard), a feisty waitress who becomes his ally. Together, they engage in a relentless pursuit, facing off against supernatural forces and ruthless enemies. Fueled by adrenaline and fueled by a desire for justice, "Drive Angry" delivers intense car chases, explosive action sequences, and a thrilling race against time.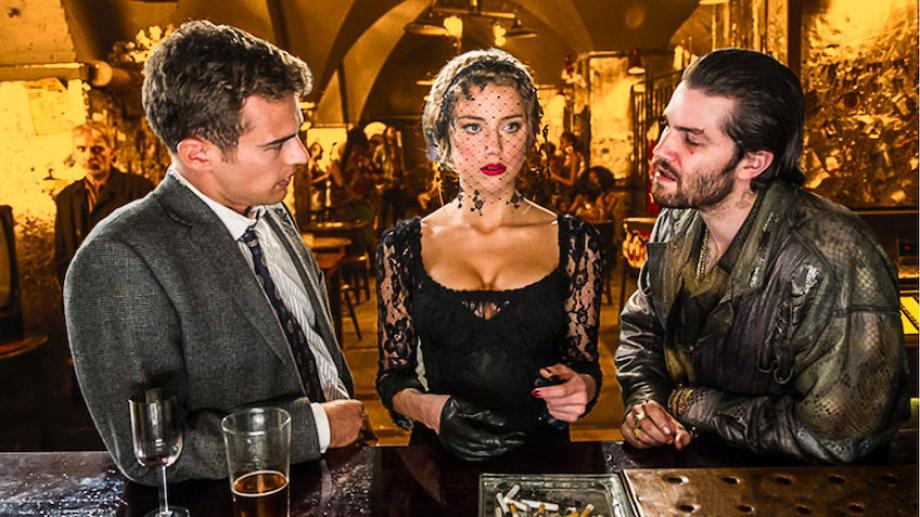 Courtesy: Bestfix
London Fields (2018):
As Nicola Six, a clairvoyant femme fatale, Heard delivers a mesmerizing performance in this neo-noir crime thriller. Her ability to embody complex and enigmatic characters shines through in this captivating film. The story revolves around Nicola Six (Amber Heard), a clairvoyant femme fatale who becomes the center of a love triangle involving two men, Keith Talent (Jim Sturgess) and Guy Clinch (Theo James).
Set in the gritty underworld of London, the film delves into themes of fate, desire, and deception. As Nicola foresees her own murder, the mystery surrounding her impending death unfolds, leading to a web of manipulation and dangerous alliances. "London Fields" combines elements of suspense, dark humor, and a mesmerizing portrayal of a complex protagonist.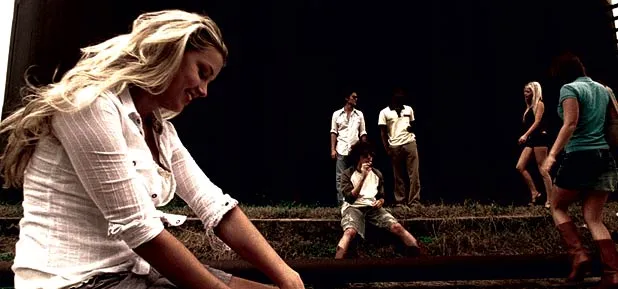 Courtesy: Bloodcrypt
All the Boys Love Mandy Lane (2006):
This horror film marked Heard's breakthrough role. As the title character, she captivated audiences with her raw talent, leaving a lasting impact on the genre and showcasing her potential as a rising star. The story follows Mandy Lane (Amber Heard), a beautiful and innocent high school student who becomes the object of desire for her male classmates. Invited to a secluded ranch for a weekend getaway, the group of friends begins to experience a series of terrifying and deadly events.
As the body count rises, Mandy Lane finds herself at the center of a dark secret that unfolds with chilling consequences. With a mix of suspense, slasher elements, and psychological tension, "All the Boys Love Mandy Lane" delivers a twisted and unsettling tale of obsession and horror.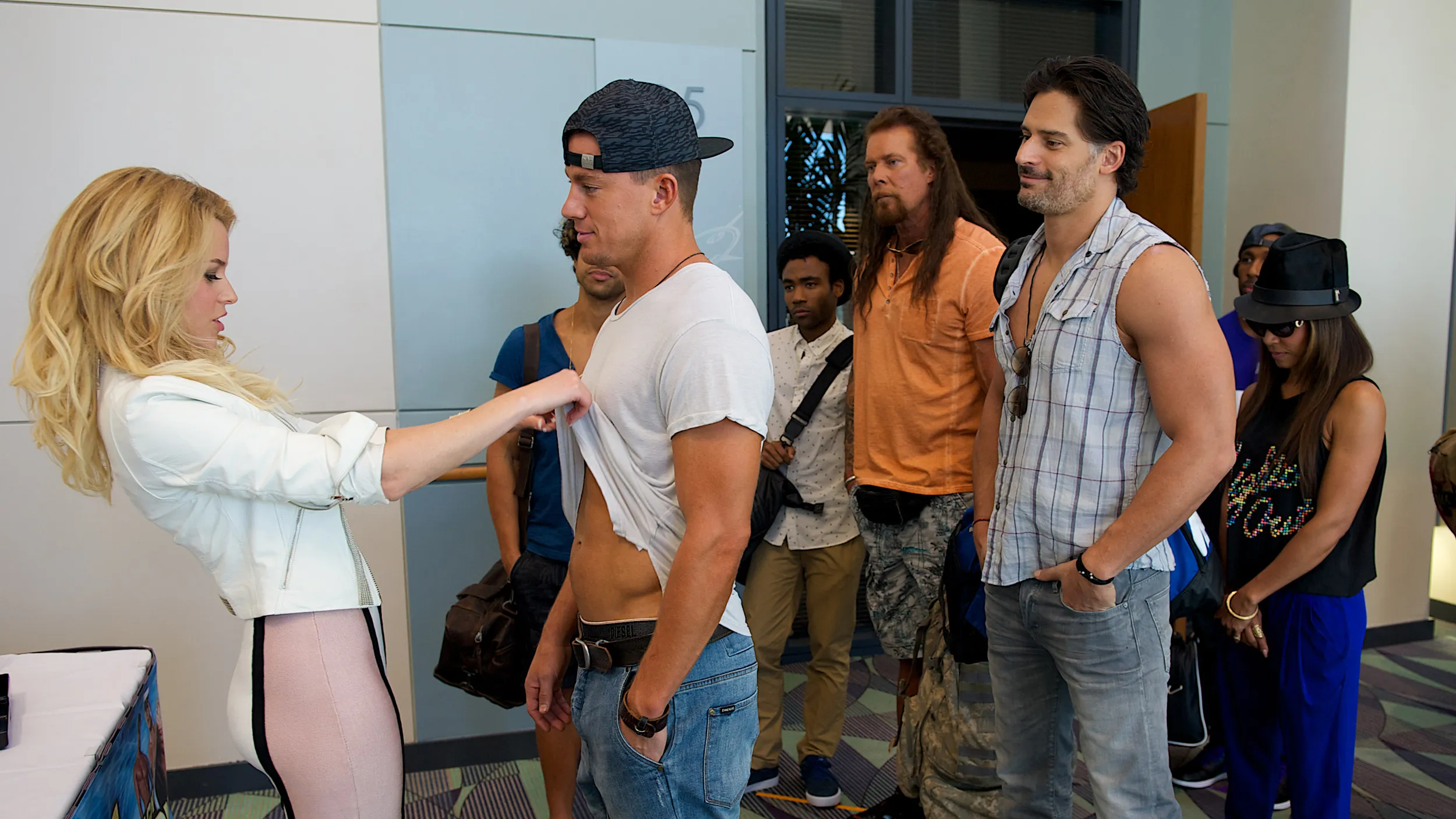 Courtesy: wired
Magic Mike XXL (2015):
Heard's role as Zoe in this highly entertaining comedy-drama allowed her to showcase her comedic timing and on-screen charisma. Her portrayal of a confident and alluring photographer adds depth to the film. The story picks up three years after Mike Lane (Channing Tatum) retired from the male stripper scene. When his former crew, the Kings of Tampa, plan one final performance at a stripper convention in Myrtle Beach, Mike decides to join them for a last hurrah.
As they embark on a road trip filled with wild adventures, the group of dancers encounters new friends, reconnects with old flames, and redefines their idea of male entertainment. "Magic Mike XXL" celebrates friendship, self-discovery, and the art of letting go while showcasing mesmerizing dance routines and plenty of comedic moments.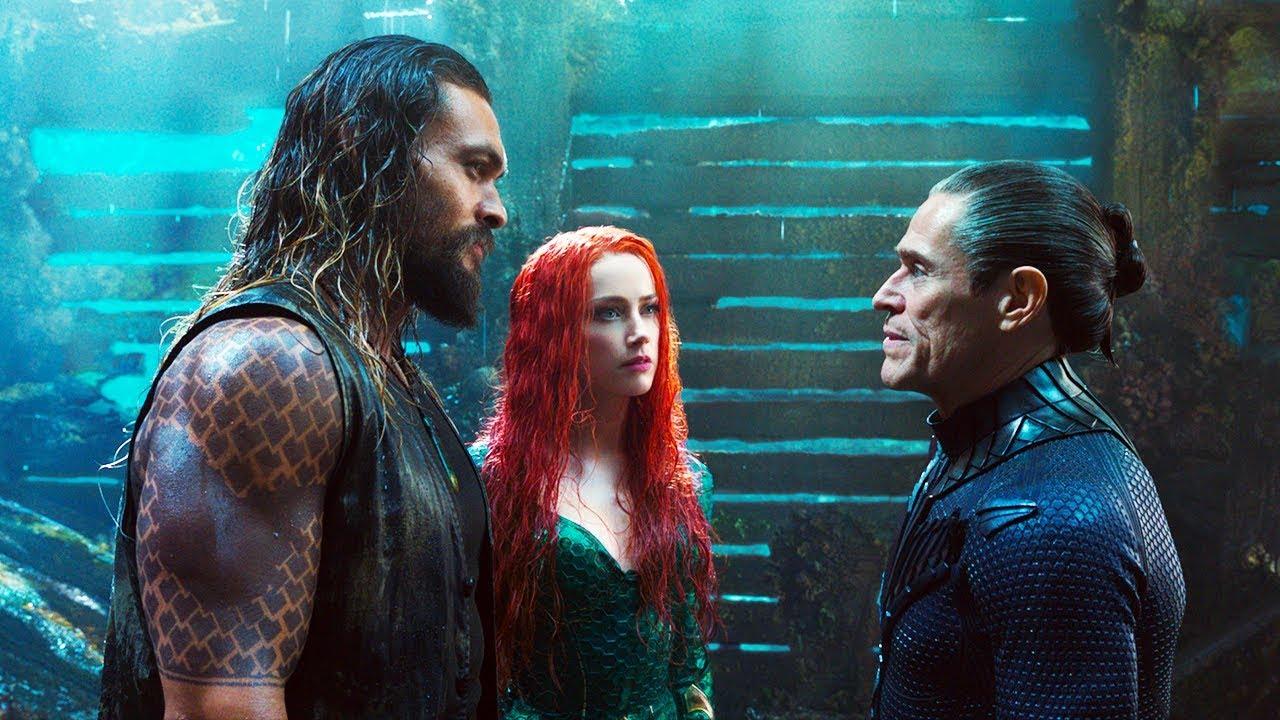 Courtesy: The Cinema King
Aquaman (2018):
Heard joined the DC Extended Universe as Mera, the underwater princess and love interest of Aquaman. Her commanding presence, fierce demeanor, and strong chemistry with Jason Momoa earned praise from fans and critics alike.
The story unfolds as Arthur is caught between his two worlds: the surface world and the underwater kingdom of Atlantis. When his half-brother Orm (Patrick Wilson) seeks to unite the underwater realms and declare war on humanity, Arthur must confront his true identity and claim his rightful place as the true king of Atlantis. Alongside Mera (Amber Heard), a fierce warrior and princess of Xebel, Arthur embarks on a quest to find the mythical Trident of Atlan, a weapon that holds immense power and can unite the Seven Kingdoms.
Through breathtaking underwater visuals and spectacular action sequences, "Aquaman" takes the audience on a thrilling adventure across oceans and ancient civilizations. The film explores Arthur's journey of self-discovery and redemption as he learns to embrace his heritage, confront his past, and become the hero he was destined to be. Along the way, Arthur must face formidable foes, including Black Manta (Yahya Abdul-Mateen II), while also confronting his own internal conflicts.
With its engaging storyline, stunning visuals, and a charismatic performance by Jason Momoa, "Aquaman" showcases the epic scale and depth of the underwater world while delivering a tale of heroism, love, and the importance of embracing one's true destiny.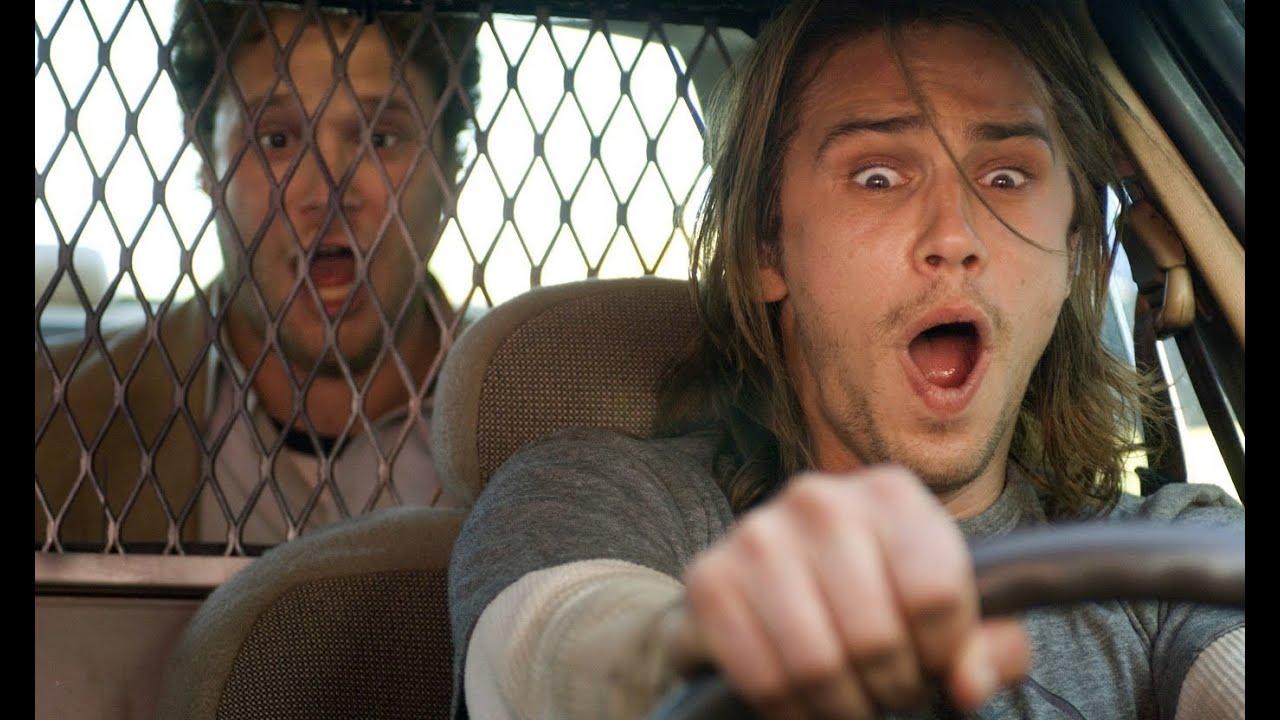 Courtesy: The Movie Database
Pineapple Express (2008):
In this stoner action-comedy, Heard portrays Seth Rogen's high school sweetheart. Her natural charm and comedic talent add a touch of levity to the film, making her performance memorable.
The story follows Dale Denton (Seth Rogen), a process server, and his marijuana dealer Saul Silver (James Franco) as they become entangled in a dangerous and hilarious adventure. After witnessing a murder and inadvertently leaving a rare strain of marijuana, known as Pineapple Express, at the scene, Dale and Saul find themselves pursued by a ruthless drug lord and corrupt police officers.
With their lives on the line, the duo must navigate through a series of absurd situations and comedic mishaps while trying to stay one step ahead of their pursuers. "Pineapple Express" combines witty banter, outrageous action sequences, and a dose of buddy comedy to deliver an entertaining and irreverent film that celebrates the humor of getting high and getting into trouble.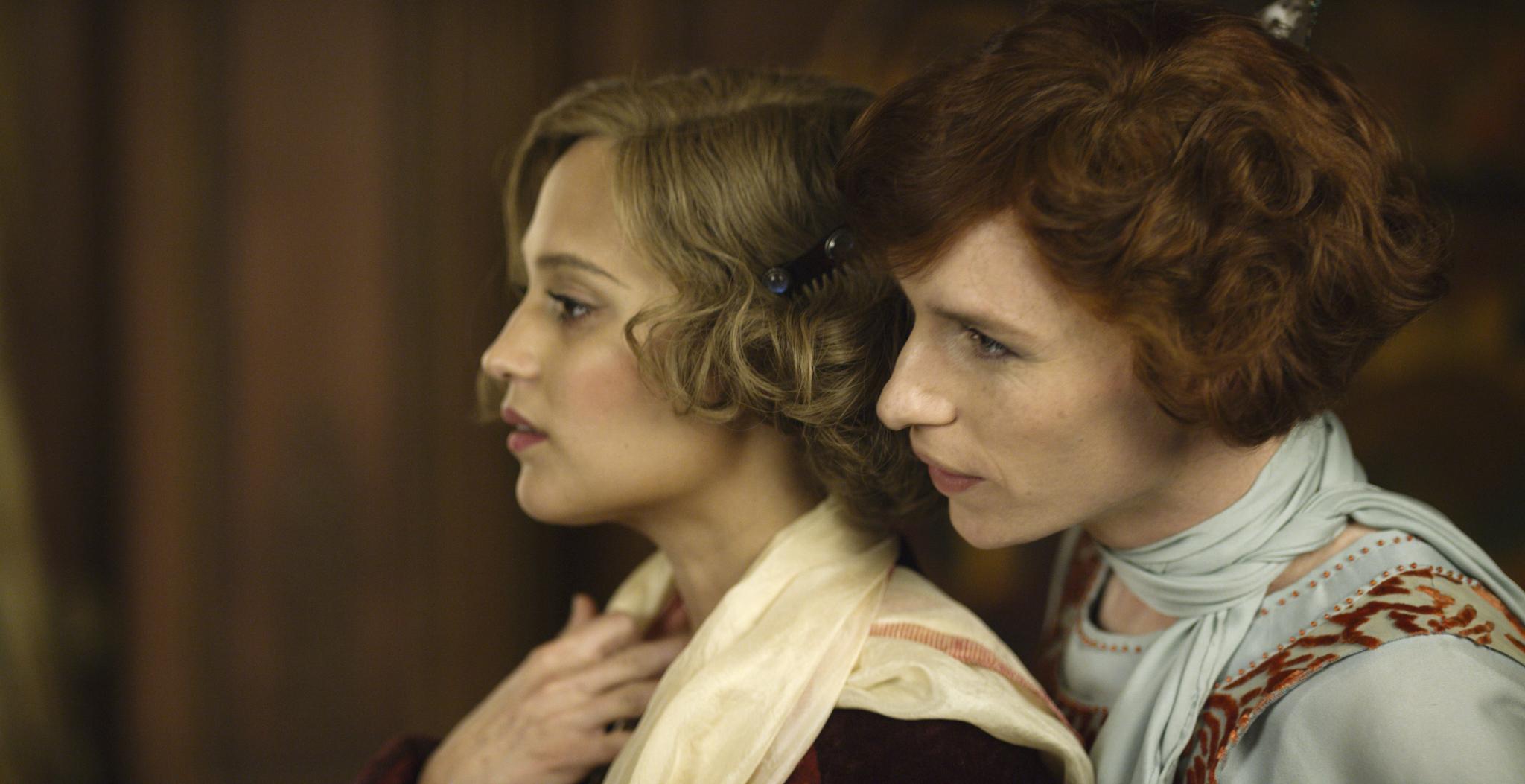 Courtesy: IMDb
The Danish Girl (2015):
Heard's role as Ulla, a confidante to Eddie Redmayne's character, in this historical drama showcases her ability to bring depth and sensitivity to supporting roles. Her subtle yet impactful performance adds emotional resonance to the story. the film tells the true story of Danish artist Einar Wegener (Eddie Redmayne) and his journey of self-discovery and transgender identity. Inspired by his supportive wife Gerda (Alicia Vikander), Einar begins to explore his true self, adopting the identity of Lili Elbe, one of the first known recipients of gender confirmation surgery.
As Einar/Lili faces societal prejudice and medical challenges, the film sensitively explores themes of identity, love, and acceptance. "The Danish Girl" offers a poignant and heartfelt portrayal of a groundbreaking transgender figure and the profound impact of their personal transformation.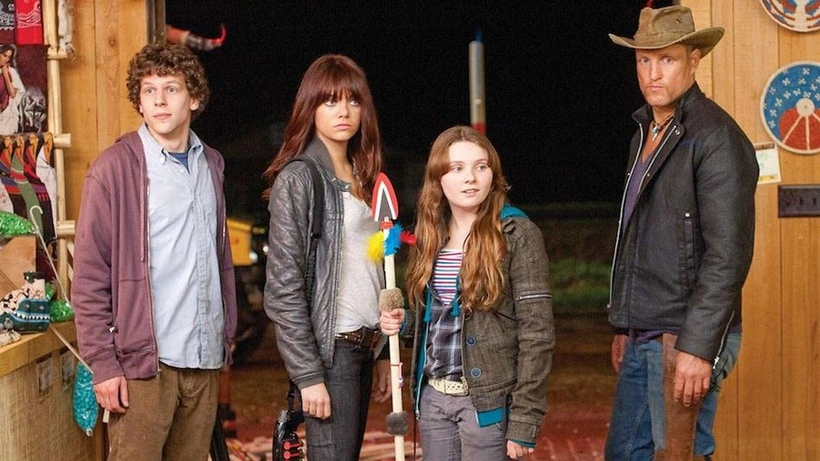 Courtesy: Marruda3.com
Zombieland (2009):
Heard's brief but memorable appearance as 406, a resourceful and gutsy survivor, adds an extra layer of excitement to this beloved zombie comedy. Her chemistry with the ensemble cast creates a dynamic on-screen experience.
he story follows a group of survivors – Columbus (Jesse Eisenberg), Tallahassee (Woody Harrelson), Wichita (Emma Stone), and Little Rock (Abigail Breslin) – navigating a post-apocalyptic world overrun by zombies. As they travel together, they develop a unique bond while facing numerous challenges and encounters with the undead. With a mix of humor, action, and zombie-slaying antics, "Zombieland" delivers a fast-paced and entertaining ride. The film's witty dialogue, memorable characters, and blend of gore and comedy make it a standout in the zombie genre, offering both laughs and thrills along the way.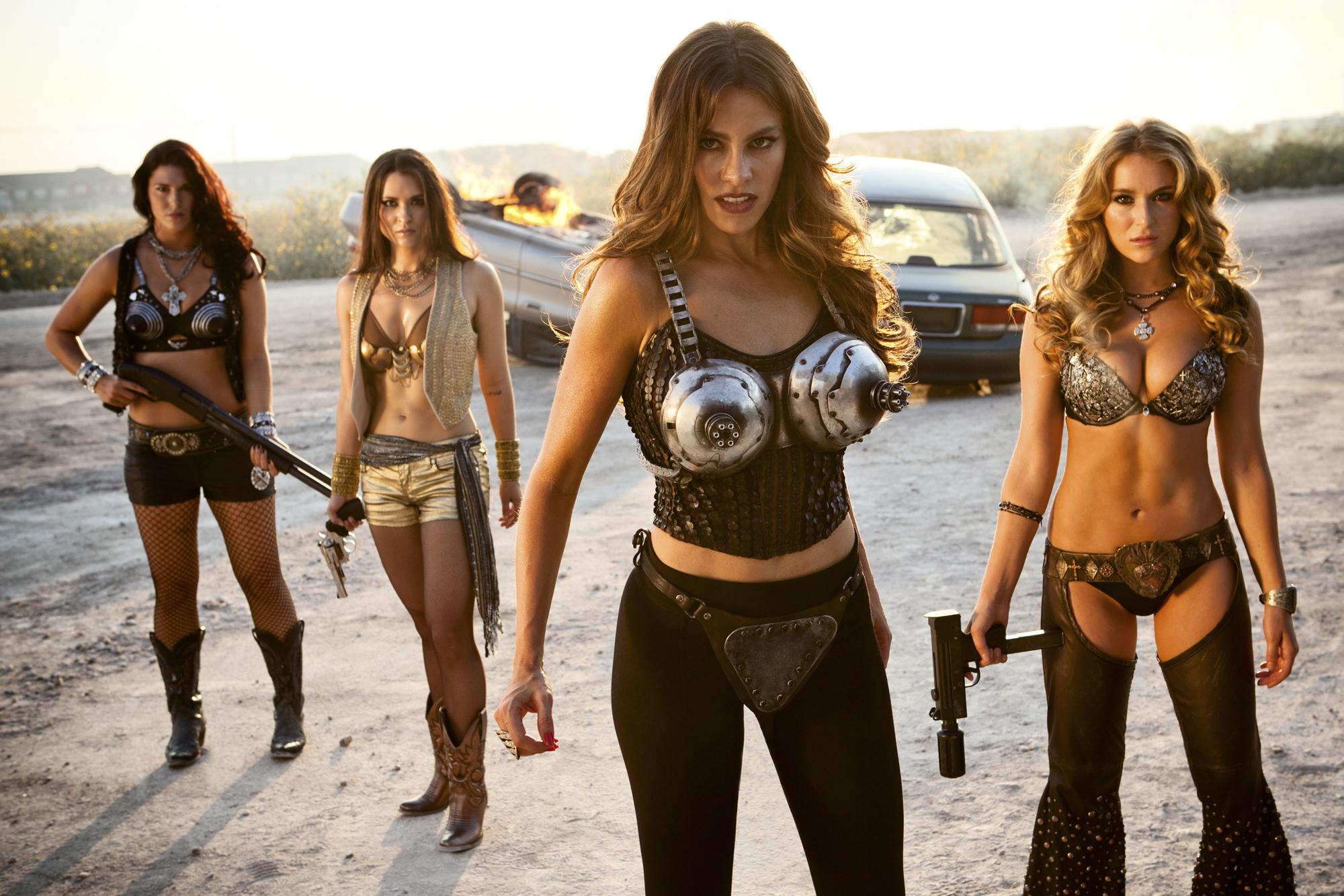 Courtesy: New York Post
Machete Kills (2013):
In this action-packed film directed by Robert Rodriguez, Heard portrays a deadly assassin named Miss San Antonio. Her confident and alluring performance adds a layer of intrigue to the movie.
The story follows the infamous ex-Federale, Machete Cortez (Danny Trejo), who is recruited by the U.S. government to stop a madman named Luther Voz (Mel Gibson) from launching a destructive missile. Machete must navigate a dangerous web of double-crosses, femme fatales, and eccentric characters as he battles his way through a series of violent encounters. Filled with over-the-top action sequences, tongue-in-cheek humor, and a colorful cast of characters, "Machete Kills" embraces its grindhouse roots, delivering an entertaining and blood-soaked ride that satirizes the action genre in true Rodriguez fashion.
Exploring Genres: Action, Thriller, and Fantasy
Amber Heard has demonstrated her ability to adapt to various genres, including action, thriller, and fantasy. We'll analyze which genre suits her the best and why, examining her performances in films like "The Rum Diary" and "London Fields." Her versatility in navigating different genres has allowed her to explore diverse roles and captivate audiences with her on-screen presence.
Amber Heard has made her mark in both independent films and big-budget blockbusters. We'll compare her performances in independent films like "And Soon the Darkness" with her roles in mainstream movies like "Pineapple Express." This analysis will shed light on how Heard's acting style and approach differ based on the production scale and the creative freedom she experiences in these different filmmaking environments.
Empowering Female Characters and Hollywood Representation
Heard has frequently portrayed strong and empowering female characters in films such as "The Danish Girl" and "Aquaman." We'll discuss the impact of these roles on female representation in Hollywood, analyzing how her characters challenge traditional stereotypes and contribute to the ongoing conversation about gender equality and diversity in the industry.
The Breakthrough Role: "All the Boys Love Mandy Lane"
Amber Heard's breakthrough role came in the horror film "All the Boys Love Mandy Lane." We'll delve into the significance of this film in her career, discussing how it showcased her talent and potential as an actress. Furthermore, we'll analyze its influence on the horror genre, as Heard's portrayal of Mandy Lane left a lasting impression on audiences and filmmakers alike.
Collaborations with Acclaimed Directors
Amber Heard has had the privilege of working with esteemed directors such as Martin McDonagh and Robert Rodriguez. We'll explore how these collaborations have shaped her career and performances, discussing the unique dynamics and artistic visions that emerge when a talented actress collaborates with visionary filmmakers.
Amber Heard in the DC Extended Universe
Amber Heard's involvement in the DC Extended Universe, particularly her role as Mera in the "Aquaman" franchise, has garnered attention. We'll analyze her portrayal of the character, discussing the reception among fans and critics, and examining how her presence adds depth to the superhero narrative.
Activism and Advocacy Work
Amber Heard's activism and advocacy work have often intersected with her film choices. We'll examine how her off-screen persona aligns with the roles she selects, discussing her involvement in causes such as domestic violence awareness and LGBTQ+ rights. By exploring the connection between her personal values and the projects she takes on, we gain insight into how Heard utilizes her platform as an actress to raise awareness and promote positive change.
Amber Heard in Ensemble Casts
Amber Heard has been part of ensemble casts in movies like "Zombieland" and "Justice League." We'll explore her contributions to these ensemble films, highlighting her ability to stand out among co-stars and bring unique qualities to her characters. Whether it's her comedic timing or her ability to command attention in action-packed scenes, Heard's presence adds depth and enhances the overall dynamics of these ensemble films.
Impact of Personal Controversies on Public Perception
Amber Heard's personal life has occasionally overshadowed her professional career, as she has faced public controversies. We'll discuss the impact of these controversies on her movie roles and public perception, examining how they have influenced the way audiences view her work. It is crucial to separate the personal from the professional and analyze how these external factors may have affected her career trajectory and the reception of her performances.
Conclusion
Amber Heard's filmography is a testament to her talent, versatility, and the impact she has made in the entertainment industry. From her standout roles in various genres to her contributions to empowering female representation, Heard continues to leave a mark. Despite personal challenges, she remains a dedicated actress and advocate for causes she believes in. By analyzing her top movies, collaborations with renowned directors, and her involvement in the DC Extended Universe, we gain a comprehensive understanding of her journey as an actress and the lasting influence she has had on Hollywood.