Movies have always been a great way to bring people together, and there's no better genre than romance to get you and your partner feeling closer. From classic rom-coms to heartbreaking dramas, Hulu has an impressive collection of movies that will have you swooning in no time. To help you find the perfect movie for your next date night, we've put together a list of the top 13 best romance movies on Hulu.
The 13 Best Romance Movies on Hulu [Video Tutorial]
Here is the list of 13 Best Romance Movies on Hulu, from "Love, Simon" to "Love and Basketball"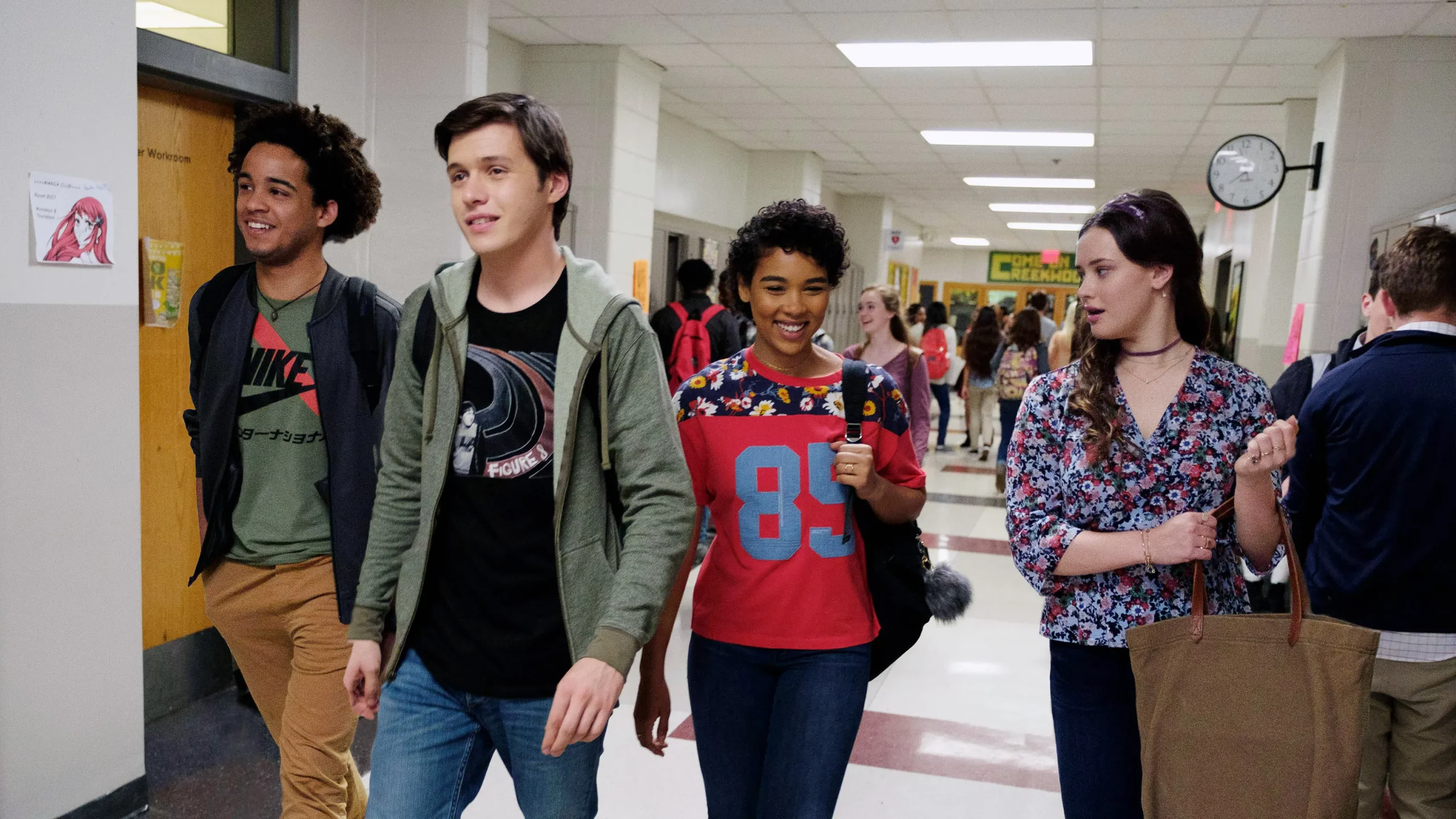 Courtesy: The New Yorker
Love, Simon (2018)
Based on the novel "Simon vs. the Homo Sapiens Agenda" by Becky Albertalli, "Love, Simon" is a touching coming-of-age story about a high school student named Simon (Nick Robinson), who is gay but hasn't come out to his family or friends. When an anonymous classmate reveals their own secret online, Simon begins to connect with them through email and eventually falls in love.
Read More: The 10 Best Sad Movies on Hulu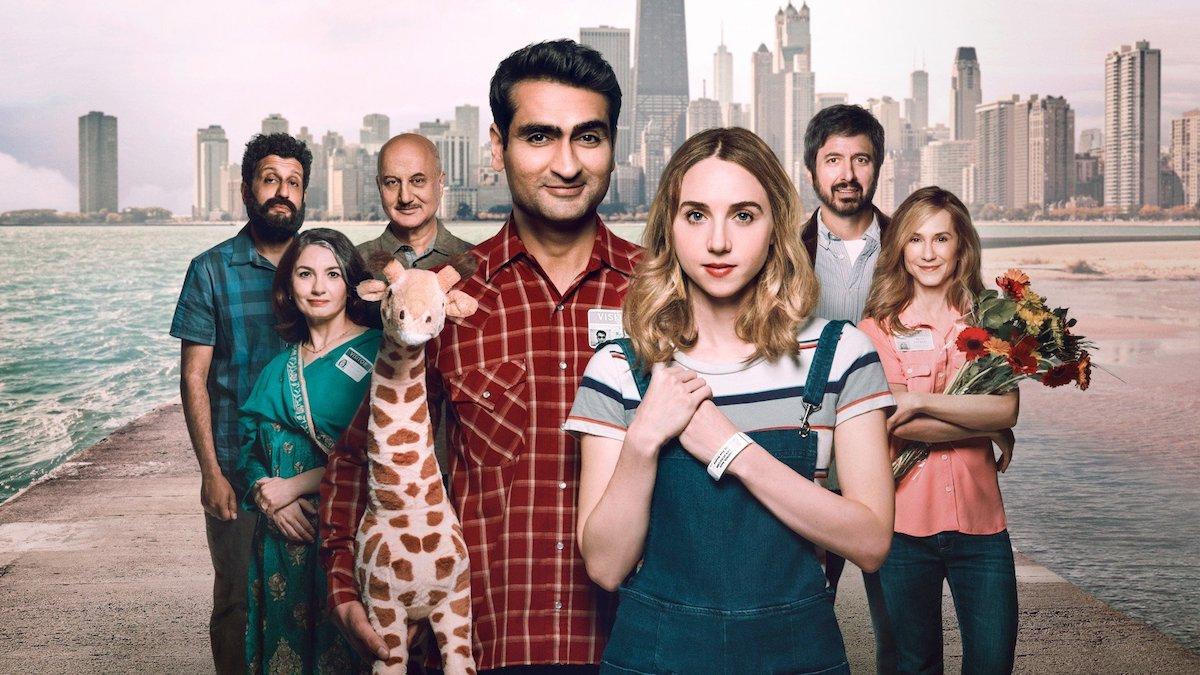 Courtesy: Frame Rated
The Big Sick (2017)
"The Big Sick" is a romantic comedy loosely based on the real-life love story of comedian Kumail Nanjiani and his wife Emily V. Gordon. The movie follows Kumail (played by Nanjiani) and Emily (played by Zoe Kazan) as they navigate the ups and downs of their relationship while dealing with cultural differences and family expectations.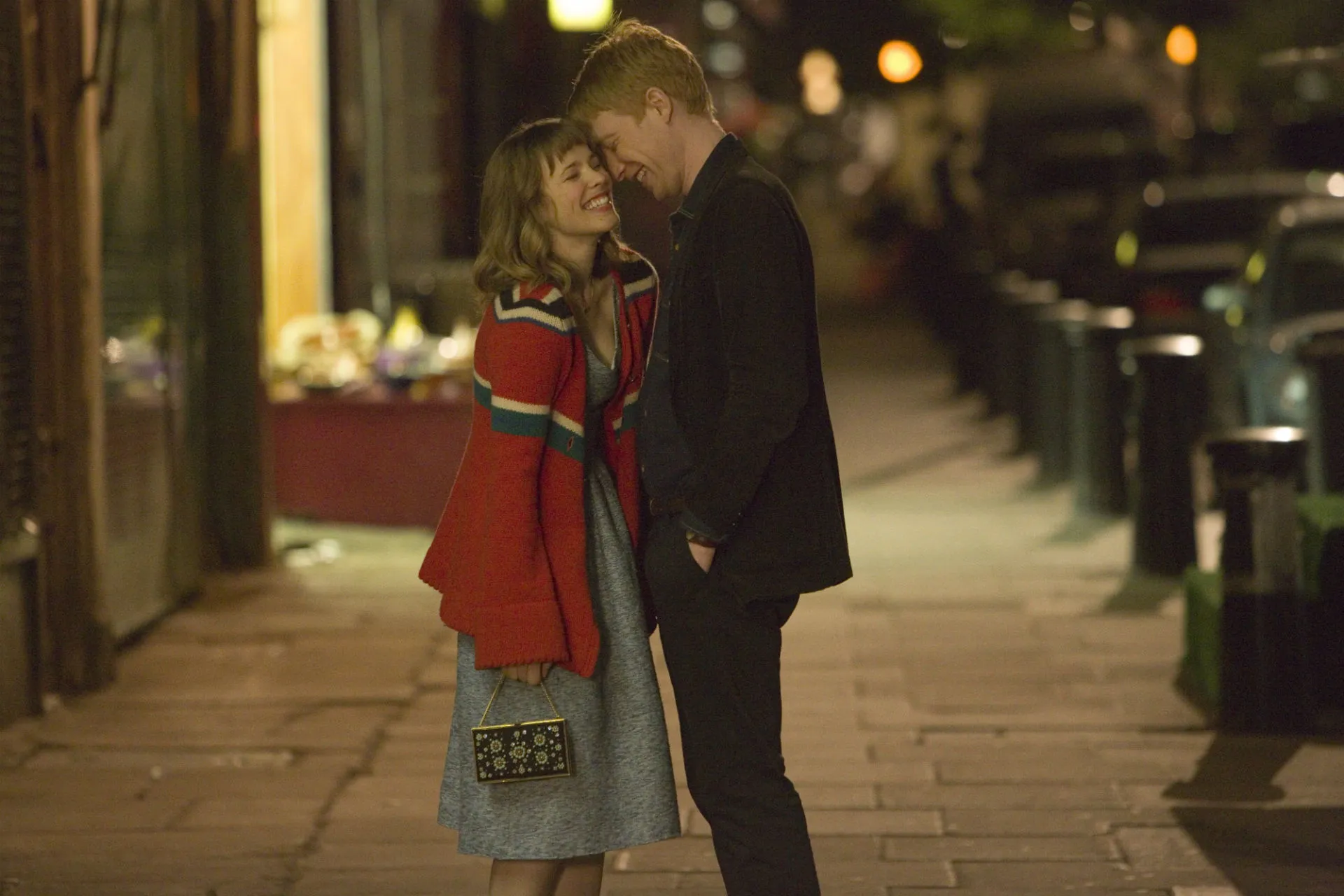 Courtesy: Variety
About Time (2013)
In "About Time," Tim Lake (Domhnall Gleeson) discovers that he can time-travel and uses his newfound ability to try to improve his love life. Along the way, he meets Mary (Rachel McAdams), who he falls deeply in love with. The movie is a heartwarming and funny romantic comedy that explores the power of love and family.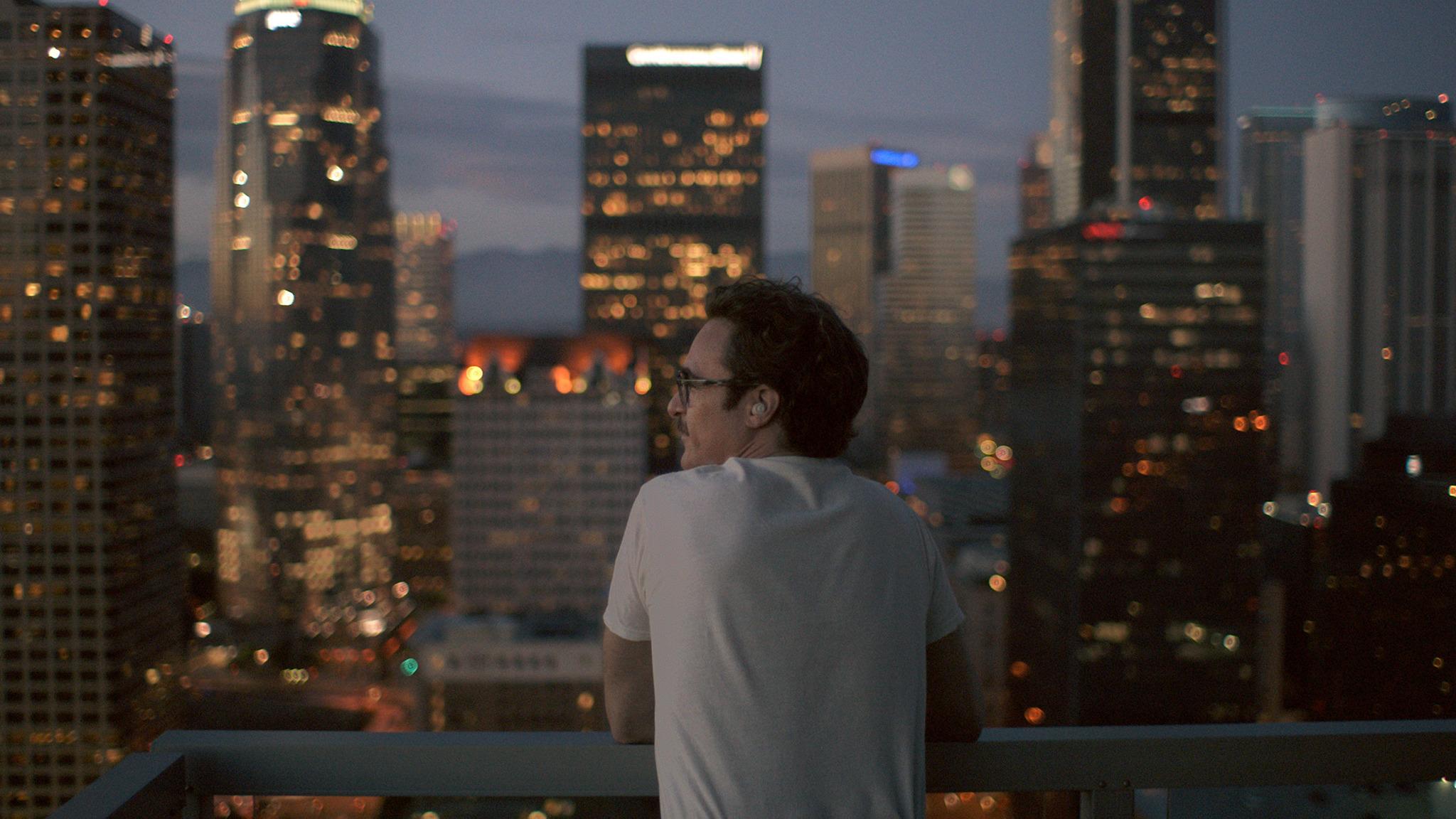 Courtesy: IMDb
Her (2013)
In "Her," Theodore (Joaquin Phoenix) falls in love with an intelligent computer operating system named Samantha (voiced by Scarlett Johansson). The movie explores the complexities of relationships and the nature of human connection in the modern world.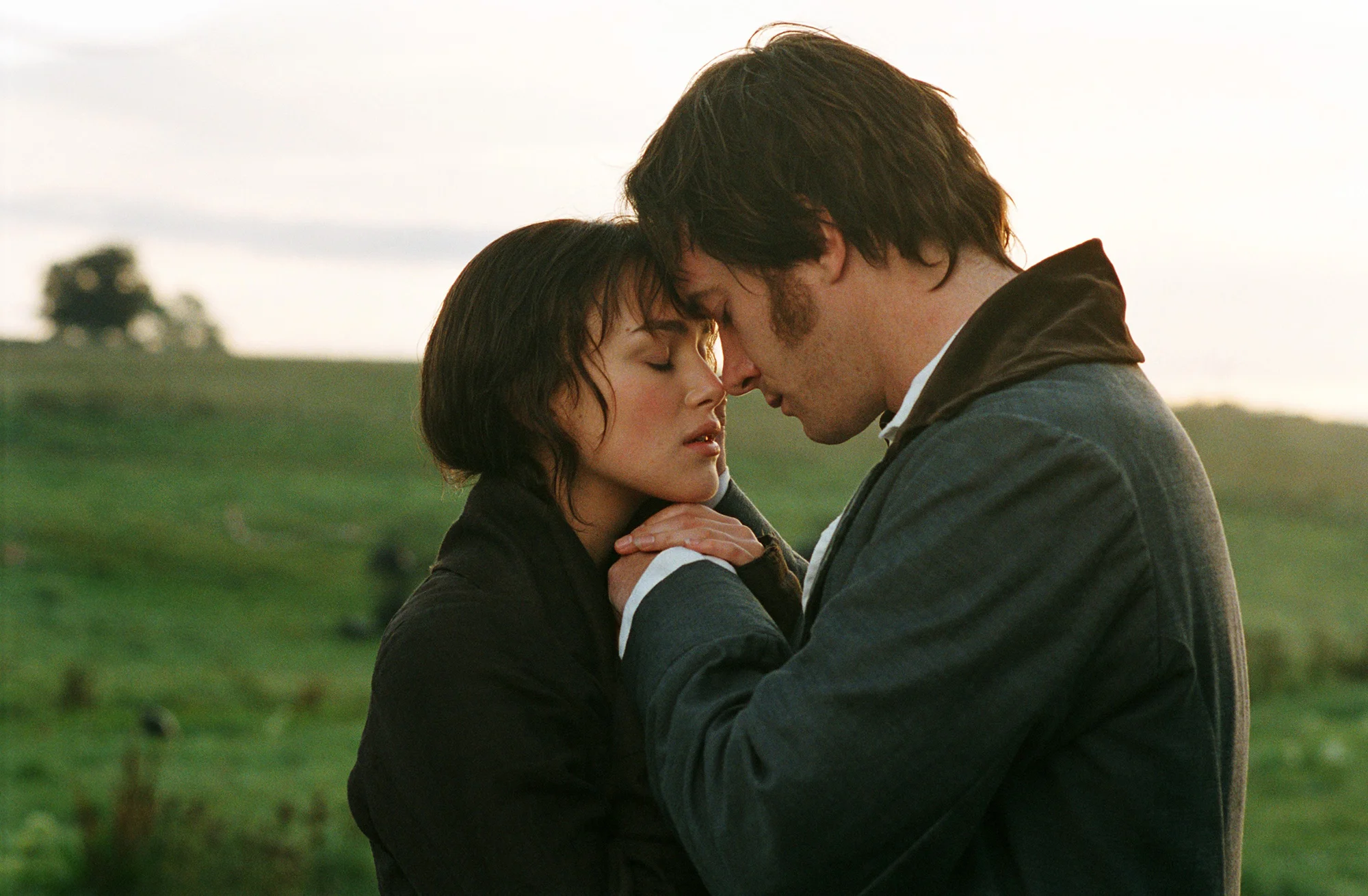 Courtesy: Us Weekly
Pride and Prejudice (2005)
Based on Jane Austen's classic novel, "Pride and Prejudice" is a timeless romance that tells the story of Elizabeth Bennet (Keira Knightley) and Mr. Darcy (Matthew Macfadyen) as they navigate the societal expectations of 19th century England. The movie is a beautiful and romantic period drama that will transport you to another time.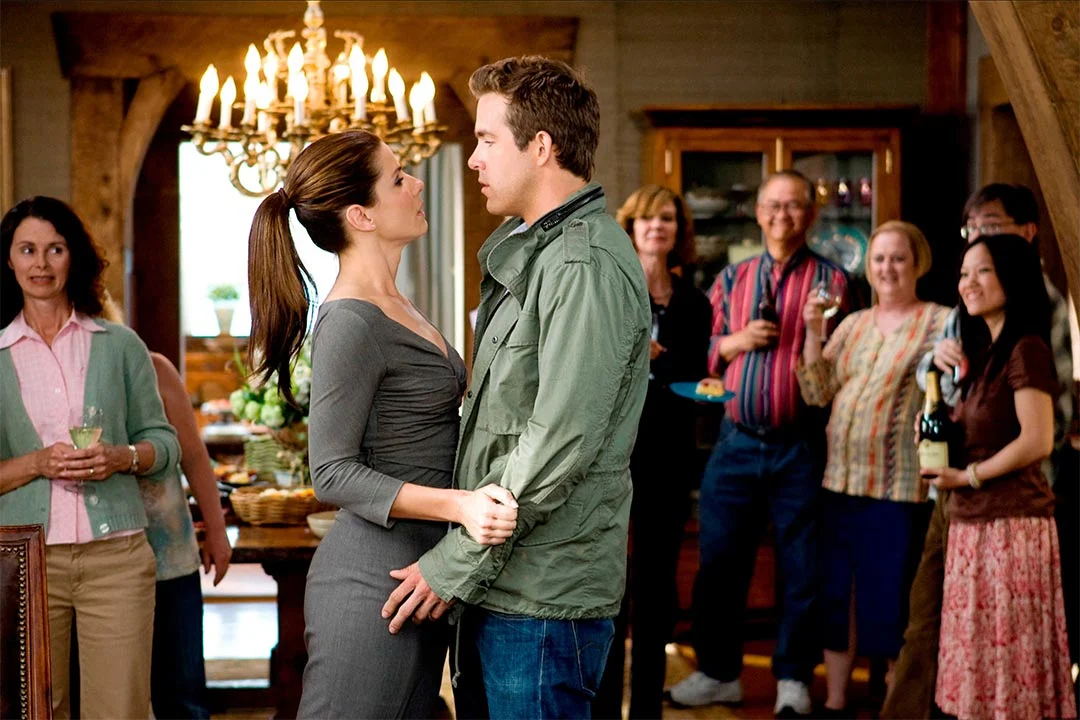 Courtesy: Trailer Addict
The Proposal (2009)
"The Proposal" is a classic romantic comedy that follows Margaret (Sandra Bullock), a high-powered editor who forces her assistant, Andrew (Ryan Reynolds), to marry her to avoid deportation to Canada. The two head to Andrew's family home in Alaska, where they must pretend to be in love in front of his family. Along the way, they discover that there may be real feelings between them.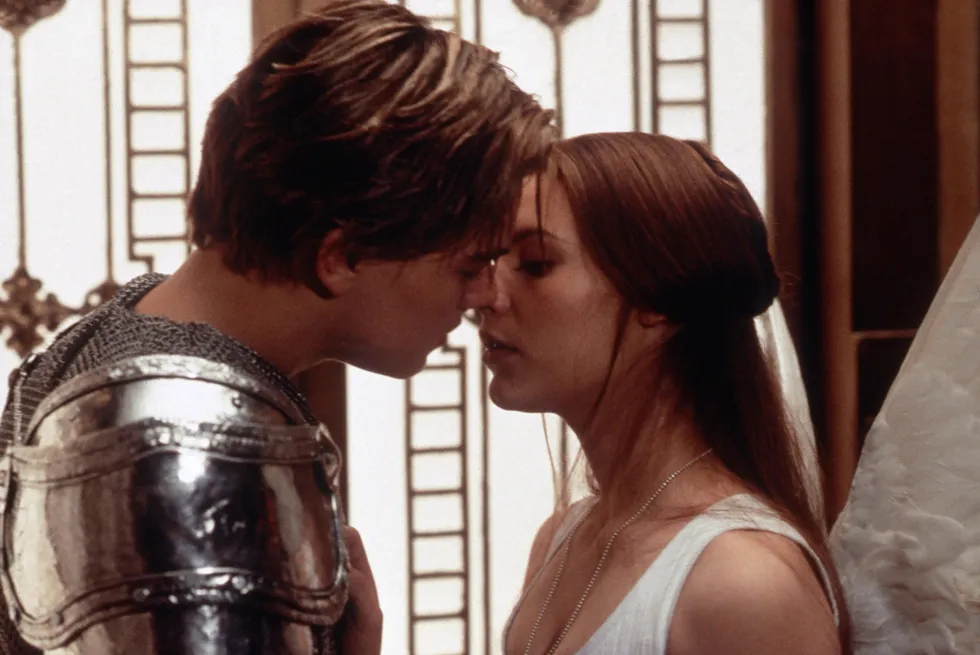 Courtesy: IMDb
Romeo + Juliet (1996)
Baz Luhrmann's modern take on the classic Shakespearean tragedy "Romeo and Juliet" is a visually stunning and emotionally powerful film. The movie stars Leonardo DiCaprio and Claire Danes as the iconic star-crossed lovers, and is set in a vibrant and colorful contemporary setting.
Courtesy: Time
The Fault in Our Stars (2014)
Based on the bestselling novel by John Green, The Fault in Our Stars is a heart-wrenching story about two teenagers with cancer who fall in love. Hazel Grace Lancaster (Shailene Woodley) and Augustus Waters (Ansel Elgort) share a deep connection and embark on a journey to meet Hazel's favorite author, who happens to live in Amsterdam.
This movie is a tearjerker that will leave you feeling grateful for the people in your life and reminding you to cherish every moment.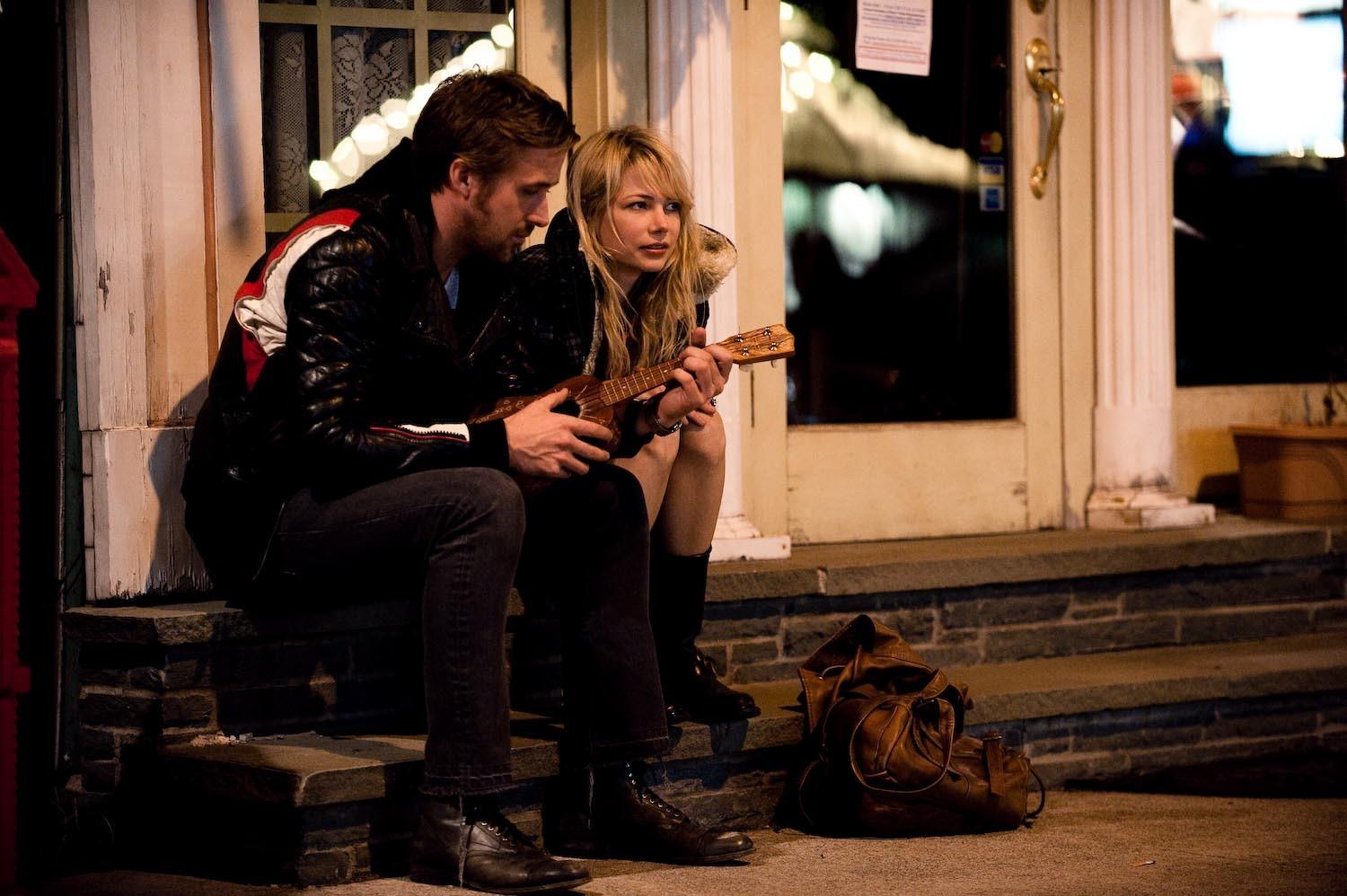 Courtesy: IMDb
Blue Valentine (2010)
Blue Valentine is a realistic portrayal of the ups and downs of a romantic relationship. The movie follows a young couple, Dean (Ryan Gosling) and Cindy (Michelle Williams), as they fall in love and start a family. However, their relationship becomes strained as they struggle to balance their individual aspirations and their commitment to each other. The movie jumps back and forth in time, showing the couple's sweet beginnings and their eventual heartbreaking end.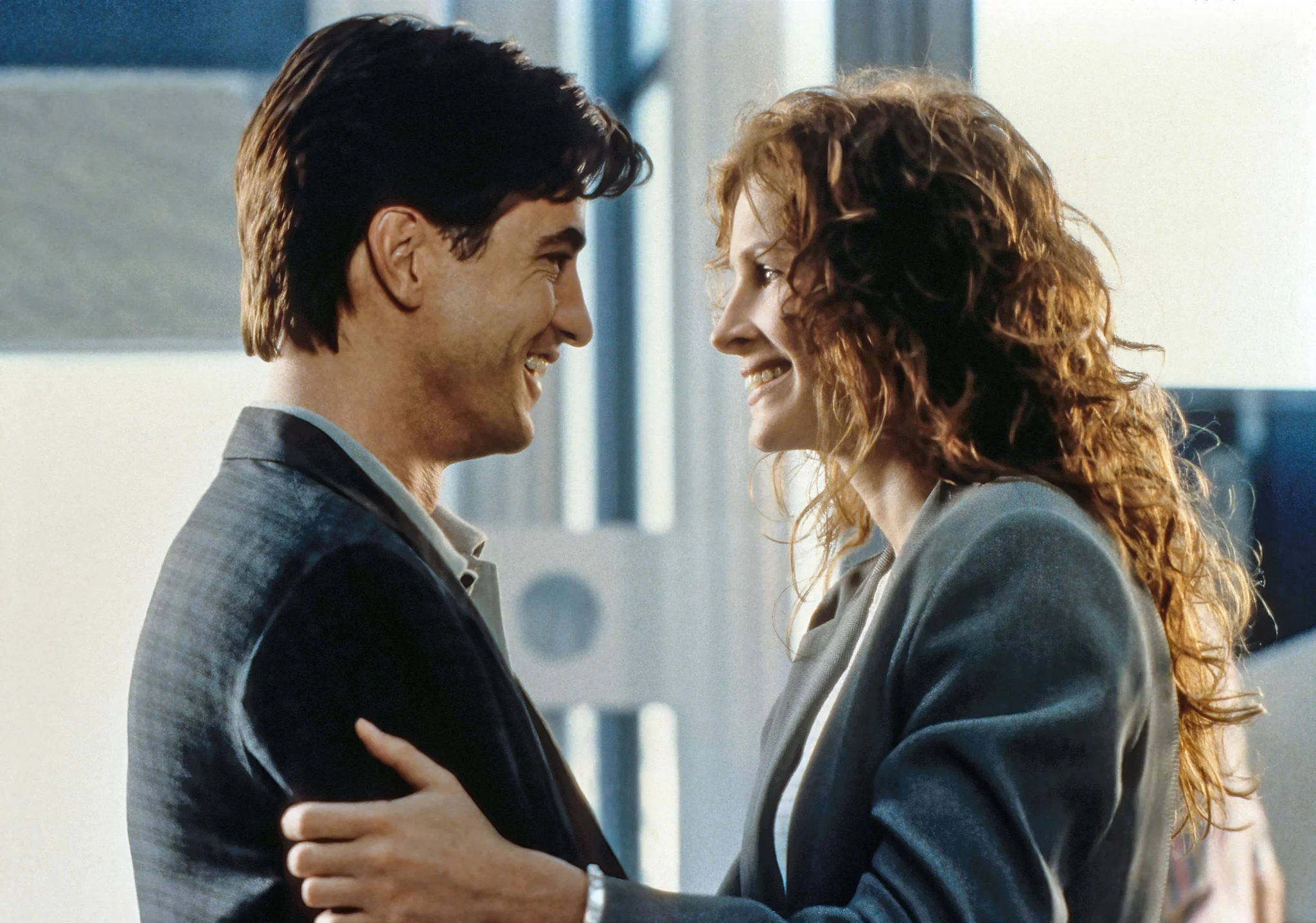 Courtesy: POPSUGAR
My Best Friend's Wedding (1997)
This classic romantic comedy stars Julia Roberts as Julianne Potter, a food critic who realizes she's in love with her best friend, Michael (Dermot Mulroney), just as he's about to marry someone else. Julianne sets out to sabotage the wedding and win Michael's heart, but as she spends more time with Michael's fiancée (Cameron Diaz), she realizes she may have made a huge mistake. My Best Friend's Wedding is a charming movie that will make you laugh and cry in equal measure.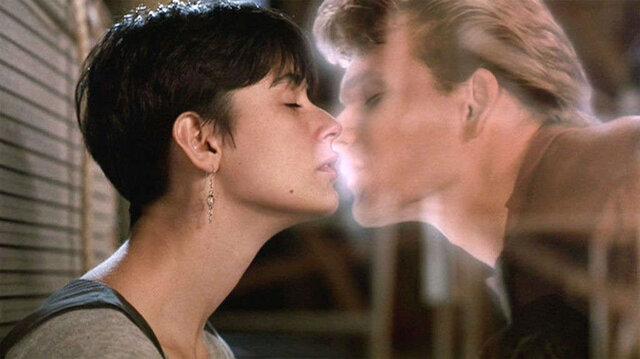 Courtesy: SYFY
Ghost (1990)
Ghost is a romantic fantasy film that tells the story of Sam Wheat (Patrick Swayze) and his girlfriend Molly Jensen (Demi Moore). After Sam is murdered, he becomes a ghost and is stuck in the mortal world. He discovers that Molly is in danger and seeks the help of a psychic (Whoopi Goldberg) to communicate with her and save her. The movie is famous for its iconic pottery scene and the unforgettable "Unchained Melody" soundtrack.
Read More: Top 7 Thanksgiving Movies on Netflix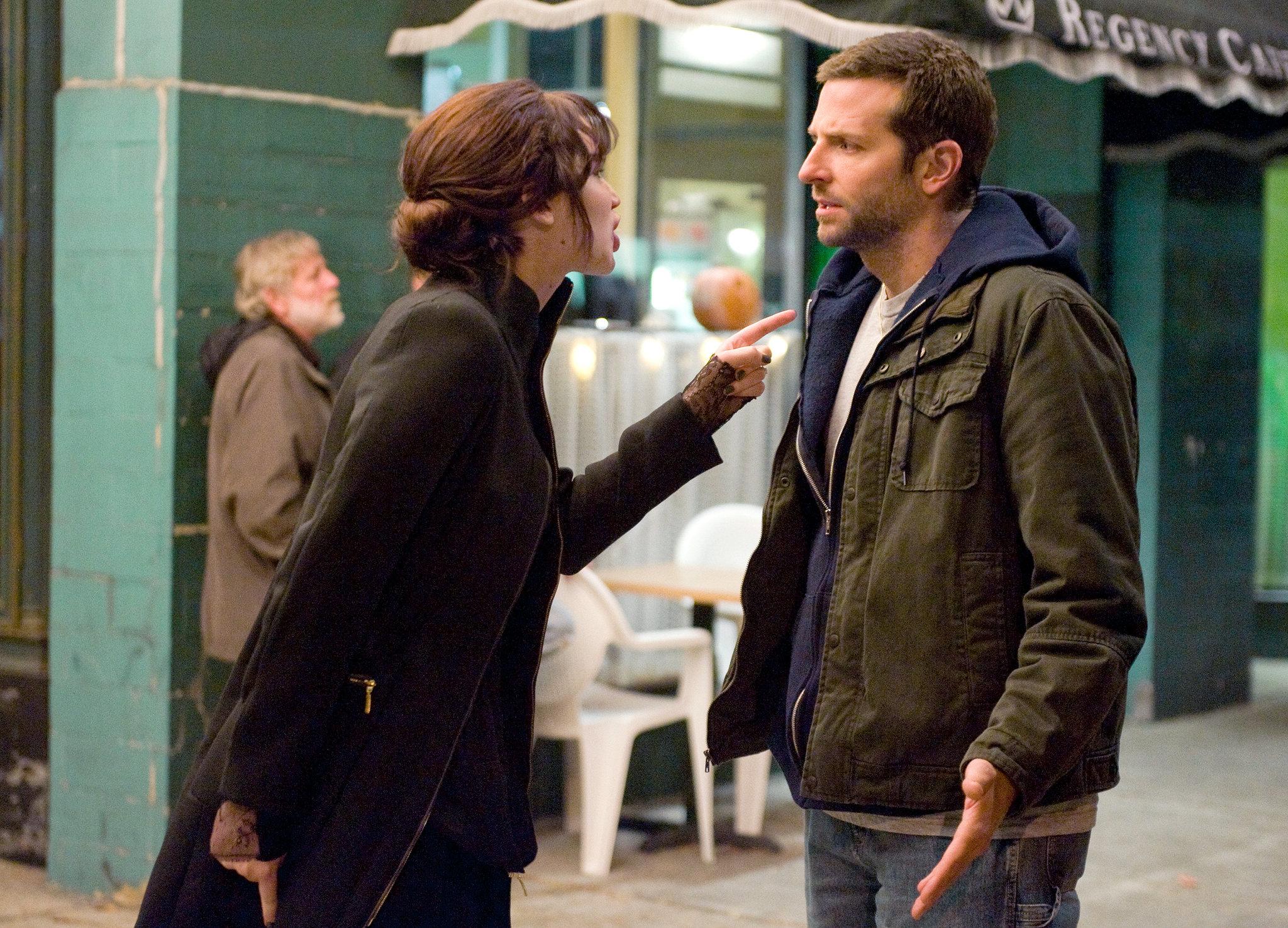 Courtesy: The New York Times
Silver Linings Playbook (2012)
Silver Linings Playbook stars Bradley Cooper as Pat Solitano, a man who moves back in with his parents after spending time in a mental institution. He meets Tiffany Maxwell (Jennifer Lawrence), a young woman with her own set of issues, and the two form an unlikely bond. As they practice for a dance competition together, they discover that they might have more in common than they thought. This movie is a heartwarming and honest portrayal of mental illness and how it can affect relationships.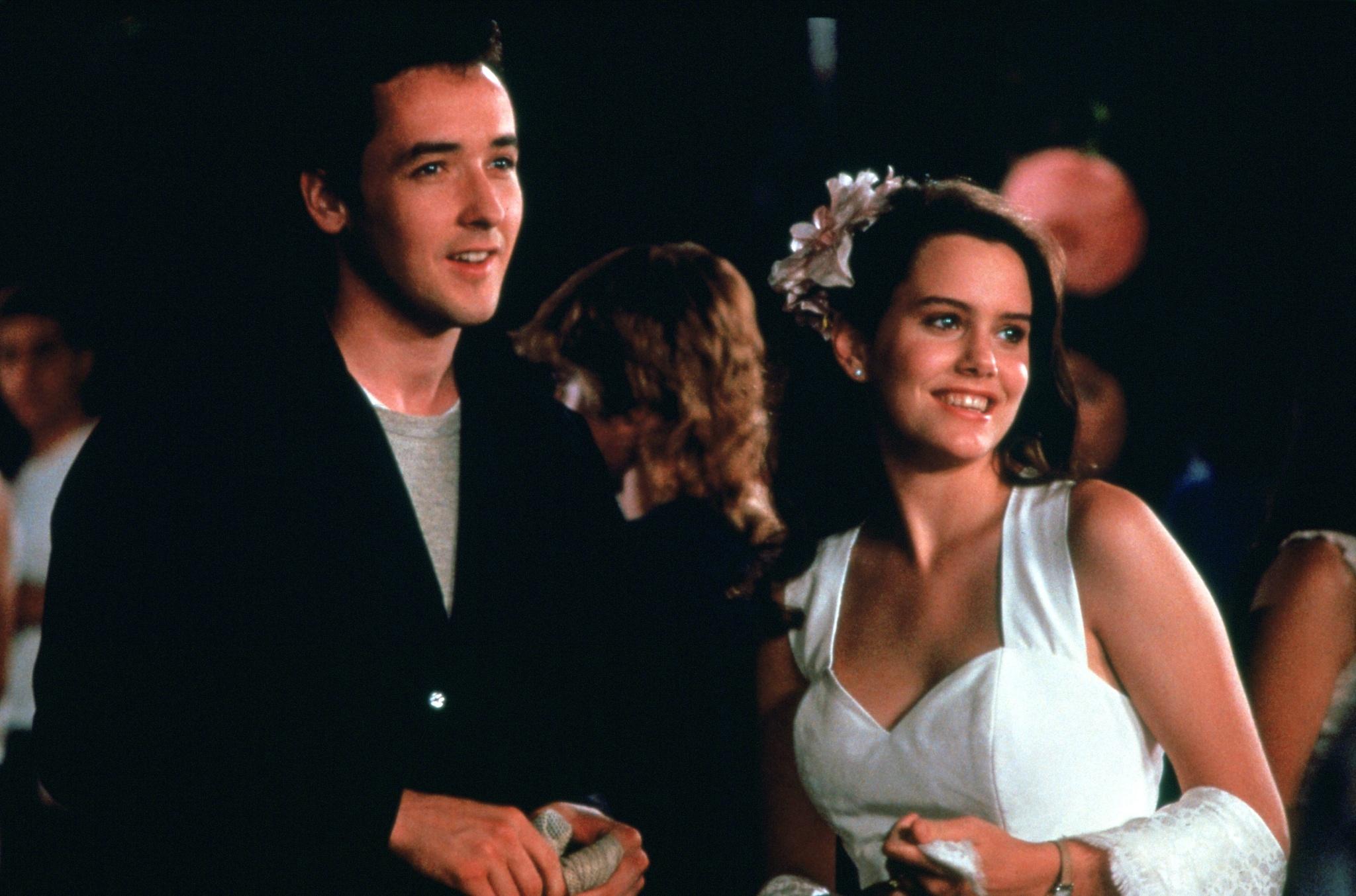 Courtesy: IMDb
Say Anything (1989)
Say Anything is a classic romantic movie that tells the story of Lloyd Dobler (John Cusack), an aspiring kickboxer who falls in love with Diane Court (Ione Skye), a smart and ambitious student. Despite their different backgrounds and Diane's overbearing father, the two start a relationship. The iconic scene of Lloyd holding up a boombox blasting Peter Gabriel's "In Your Eyes" outside Diane's window has become a cultural touchstone.
Conclusion
In conclusion, the last decade has seen the release of many great movies that have captured the hearts of audiences around the world. From the heart-wrenching drama of The Fault in Our Stars to the comedic timing of The Proposal, there has been something for everyone to enjoy. These movies have not only entertained us but have also taught us valuable lessons about love, courage, and the importance of standing up for what is right.
As we look to the future of cinema, we can only hope that the next decade will bring even more amazing movies that will leave us in awe and inspire us to be better people. With advancements in technology and a growing number of diverse voices in the film industry, we are sure to see some truly groundbreaking and unforgettable films in the years to come.
Whether you are a die-hard movie fan or simply enjoy watching films for fun, there is no doubt that the past decade has been an incredible time for cinema. From blockbusters to indie gems, these movies have given us moments of joy, sadness, and everything in between.