Are you the curious kind or do you just enjoy watching eerie and shocking stories? If you're into secret societies and cults, we have curated a list of shows, documentaries and movies about cults on Netflix.
Netflix has a bit of everything on its platform and the content that sticks out the most is of the unconventional kind. Something one would want to rewind and rewatch the last 10 minutes, so they reassure themselves on what a crazy story they just watched.  This list of cult movies on Netflix will perfectly encapsulate this shocking feeling and at the same time bring you face-to-face with the unfathomable realities of life.
It is important to note that most of the following documentaries in the list are speculative and their contents must not be taken as absolute facts.
Here is the list of 9 Must-Watch Cult Movies on Netflix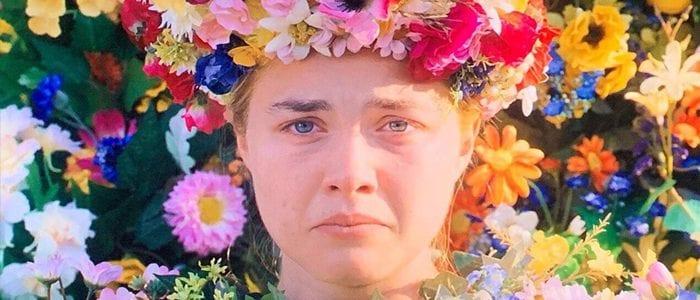 Courtesy: National Design Academy
1. Midsommar  (2019)
The film Midsommar is a folk horror film that explores a cult practising Scandinavian paganism. The movie follows a psychology student Dani Ardor coping with her sister's murder-suicide that also killed her parents. This incident further strains Dani's relationship with her boyfriend, Christian Hughes, a cultural anthropology student.
They decide to go to an ancestral Hårla commune celebration in Sweden, only to discover that they find themselves in the clutches of a sinister cult.
The terrifying situations the protagonist finds herself in bring out a kind of horror that no ghost or a person in a scary mask could ever have. The daylight setting of decorated flowers and feasts manages to be quite agoraphobic. Midsommar received positive reviews from critics, with high praise for Aster's direction and Pugh's performance in particular. You can watch Midsommar if you wish to watch movies about cults on Netflix.
Read More: The 6 Best Will Ferrell Movies on Netflix to Watch Right Now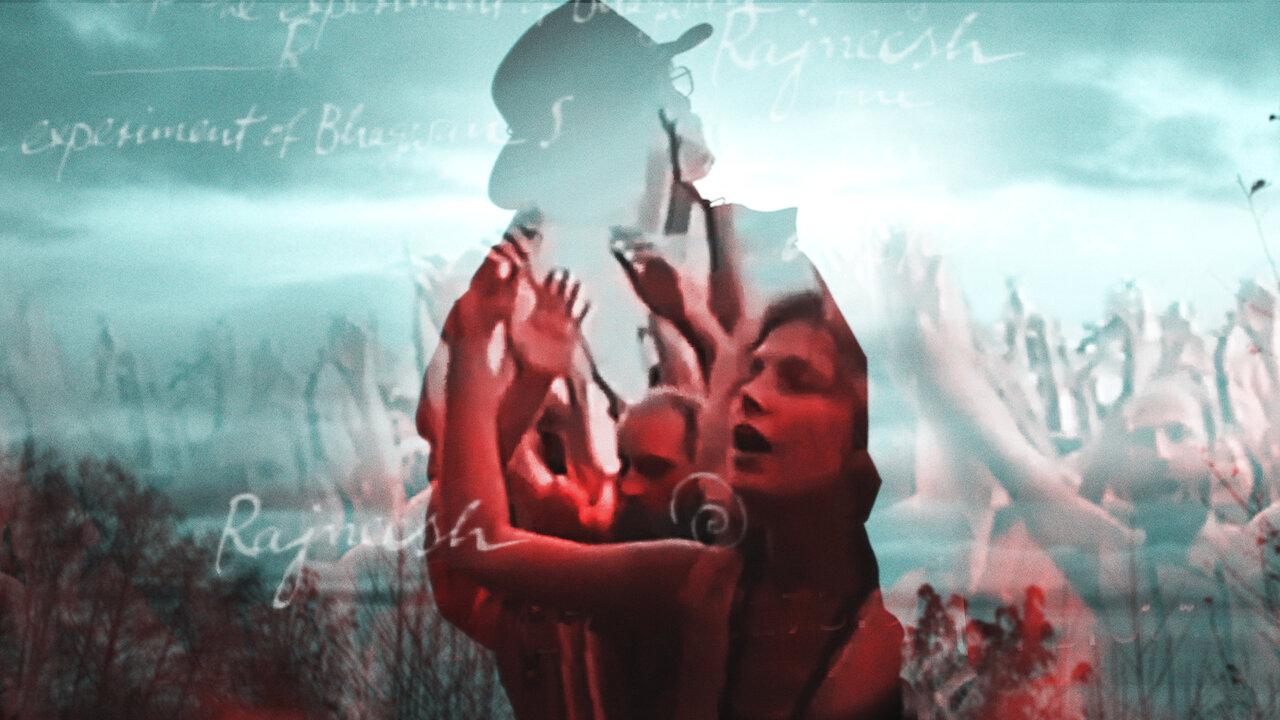 Courtesy: Netflix
2. Wild Wild Country (2018)
Directors: Maclain Way, Chapman Way
The Netflix documentary series Wild Wild Country explores the controversial Indian Guru Bhagwan Shree Rajneesh (Osho), his personal assistant Ma Anand Sheela and their followers in the Rajneeshpuram community in Wasco County, Oregon, US. The documentary chalks out a unique and fascinating story that connects to a speculated bioterror attack.
Shocking as this documentary may be, various articles addressed a lack of information on important issues in relation to the story. Despite some criticism, Wild Wild Country was widely popular and received a nomination for a Primetime Emmy Award. Wild Wild Country good weekend watch if you want to see documentaries about cults on Netflix.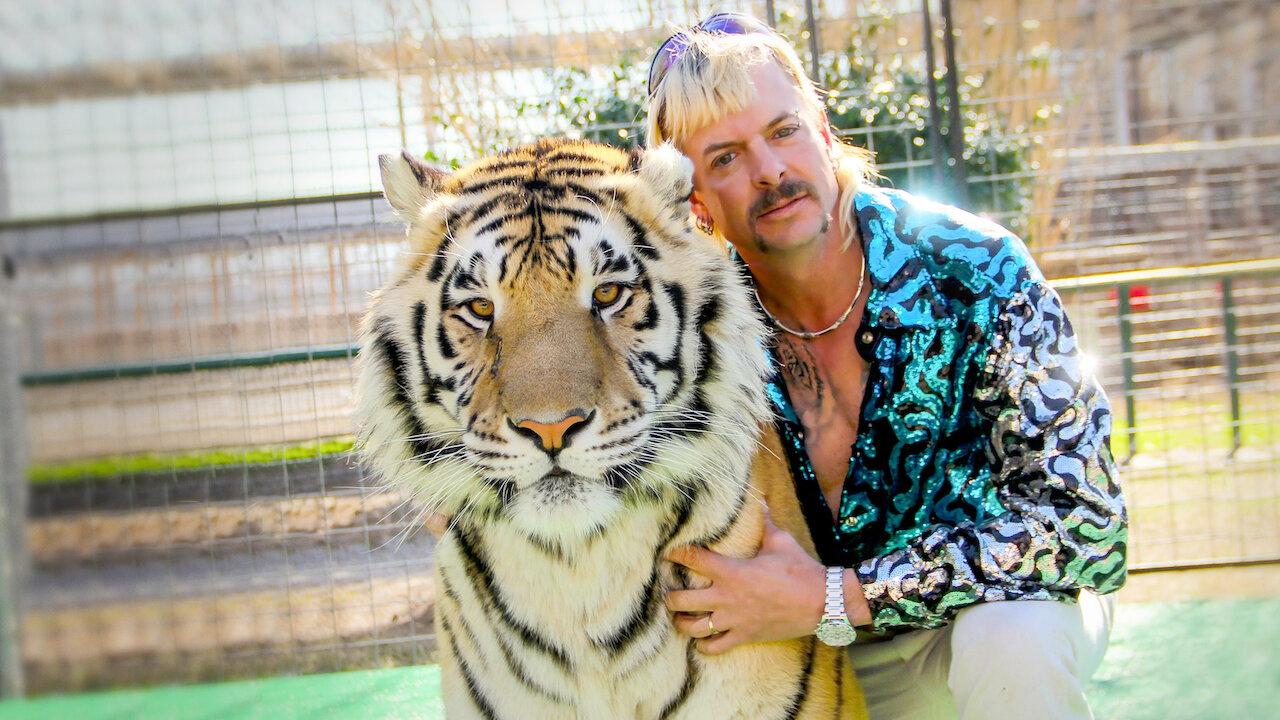 Courtesy: Netflix
3. Tiger King (2020)
Tiger King is the biggest hit on Netflix, mainly because it was released in COVID-19, but this documentary is so bizarre that you are sure to be entertained thoroughly. Tiger King introduces us to strange names in the tiger industry in America, like Doc Bhagavan Antle. He becomes one of the most intriguing figures we encounter in the documentary both because of his trade and the lifestyle he leads.
The 7-part docuseries exposes us to a different side of the truth behind T.I.G.E.R.S., Antle's wildlife institute, revealing his cult-like organisation. The documentary also focuses on the small but deeply interconnected society of big cat conservationists such as Carole Baskin, owner of Big Cat Rescue, and collectors such as Joe Exotic. This is one of the easiest recommendations if you want to see documentaries/movies about cults on Netflix.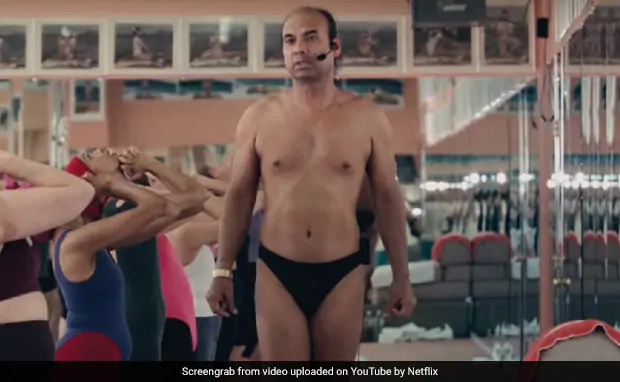 Courtesy: NDTV.com
4. Bikram: Yogi, Guru, Predator (2019)
Bikram: Yogi, Guru, Predator is a documentary film by Eva Orner on how Bikram Choudhary built his Yoga business. This film is not the first to catalogue Bikram's abuse or record victims; in the podcast BIKRAM, reporter Julia Lowrie Henderson delves into the same story. Bikram: Yogi, Guru, Predator showcases years of archival footage and filmed court depositions.
Bikram's narcissistic and sexually abusive behaviour is protected from the consequences of his own inflated cult personality, wealth and professional power. So it's astonishing how Bikram used Indian cliches to convince westerners that he would be their saviour if they surrendered to him. Bikram: Yogi, Guru, Predator is one of the most eye-opening cult movies on Netflix; check it out.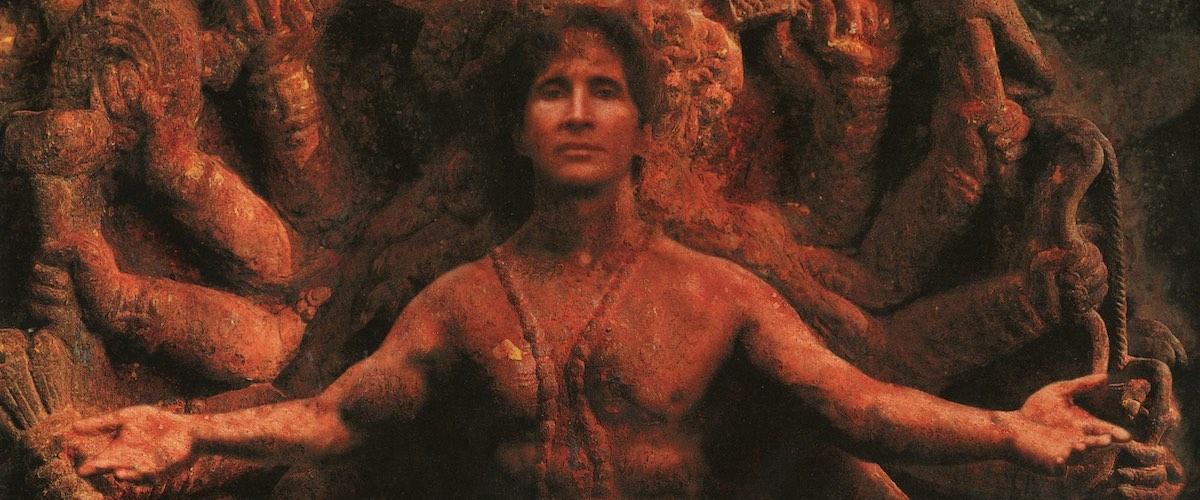 Courtesy: Roger Ebert
5. Holy Hell (2016)
Holy Hell follows a documented story by Will Allen about his experiences as a member of the Buddhafield cult for 22 years. Here Will recalls claims his leader, Michel abused his followers for years. The manipulation and the mind control are shocking.
As a filmmaker, Will asks himself whether enduring the personal nightmare of gathering footage for Holy Hell was worth it, it's certainly rewarding for the viewers. The instances in the documentary are creepy yet compelling. No one can ever expect what happens by the end when they first start watching Holy Hell. Keep in mind; there's a good chance Holy Hell may not be on Netflix as you read this article.
Courtesy: IMDb
6. The Family (2019)
The Family is a 5-part series that delves into a religious group with long-standing political ties to Washington. This shadowy religious organisation is highly nefarious and active in American Politics. The series is largely based on a 2008 book by Jeff Sharlet of the same name. The Family casts the importance of religious organisation's presence by mapping out a line from the Fellowship to President Trump in the quest for global domination.
The Family tries to expose this institution who has been secretly infiltrating by delving into ties with some of the world's nastiest autocrats. It's absolutely fascinating and disturbing to see how a group of men are so easily convinced that they are God's chosen ones. Suppose you are interested in American Politics and want to watch shows and movies about cults on Netflix. In that case, you should enjoy The Family.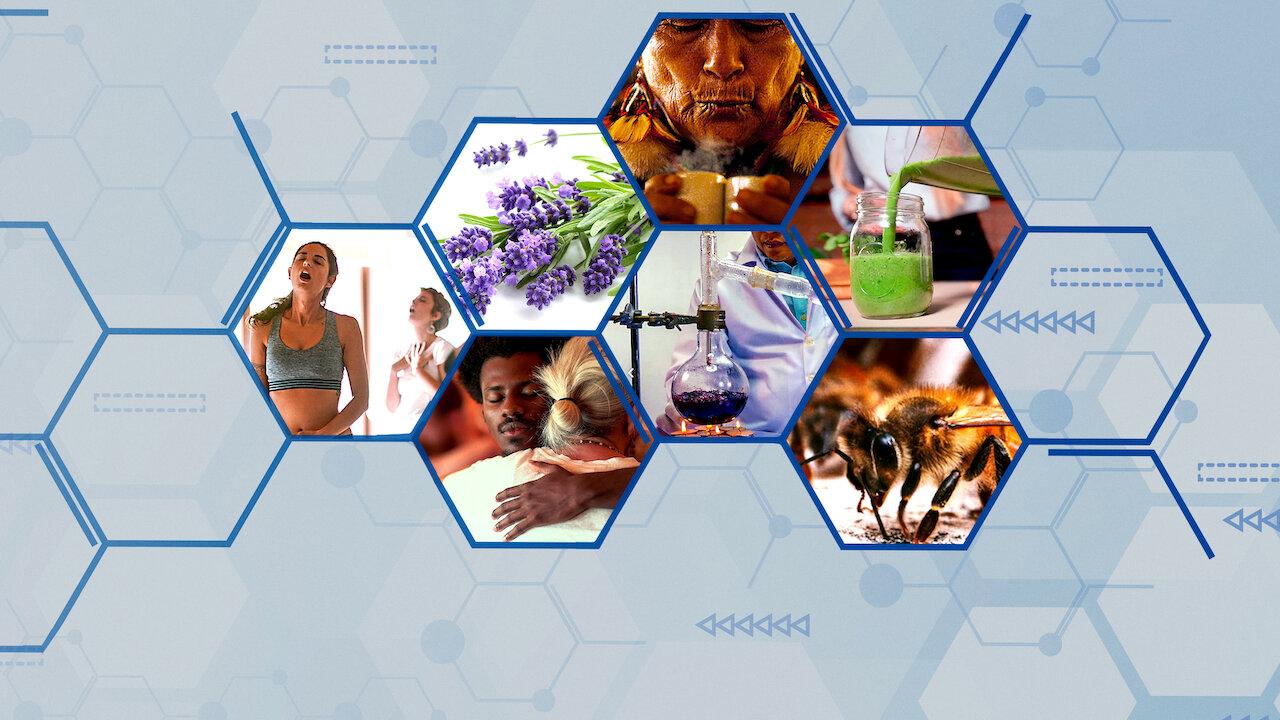 Courtesy: Netflix
7. (Un) Well  (2020)
The series (Un) Well is not necessarily one that explores a dysfunctional cult but rather unsupported cult-like trends. The episodic documentary series sets out to debunk shady Wellness claims like essential oils, bee sting therapy and more. However, this Netflix series doesn't shy away from putting forth the dark side of these treatments.
(Un) Well shows a laudable sensitivity towards its subjects but struggles to take a strong side. Instead of giving conclusive information on whether the wellness products are authentic to their claims; the series proves how difficult it is to point fingers at these deeply rooted practices. (Un) Well uncovers that the choice of these products over Western medicine is to do more with the economic and racial issues and not whether they work. If you are bored and looking for shows and movies about cults on Netflix to watch then you might be interested in this one.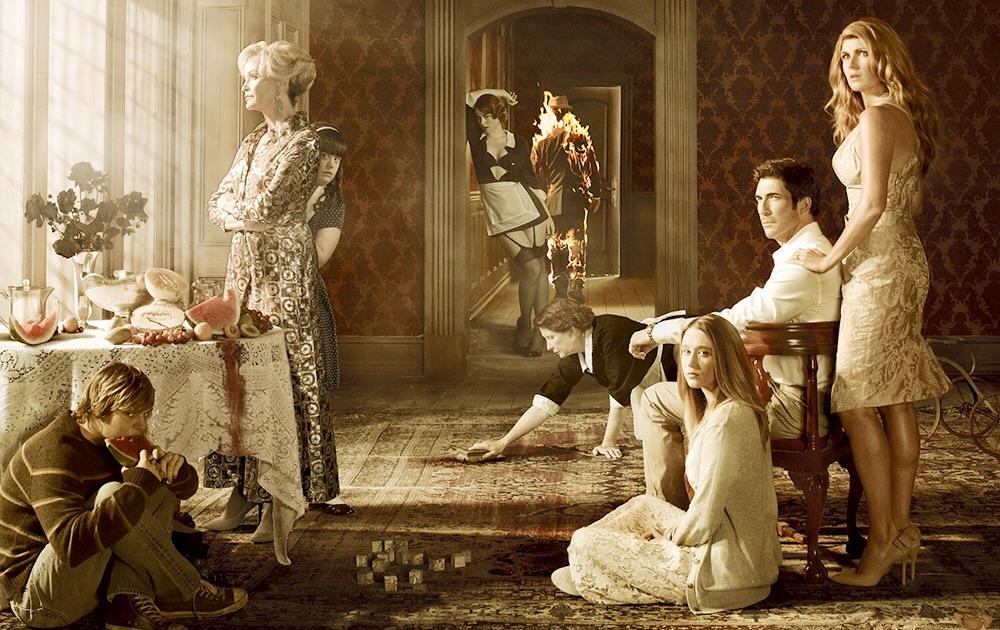 Courtesy: IMDb
8. American Horror Story (2011)
American Horror Story is an anthology horror television series. Think of the show as Black Mirror, only a lot gory and darker. Many of the show's actors return to play new characters in a new and different story. Evan Peters, Sarah Paulson and Lily Rabe are the show's most returning actors with being part of all 10 seasons. As I mentioned, every season takes on a new story and the 7th season, called Cult, takes place in Michigan.
The story of the season centres on a cult that terrorises the residents after the 2016 U.S. presidential election. Cult expresses the idea that no government system is perfect. Even though society fights for the better political party to an intense extent, the show reveals that in reality, no politician is a perfect politician. The fans often rank this season at the top of the show and with a brilliant storyline and excellent characters, American Horror Story is surely worth a watch if you're into shows and movies about cults on Netflix.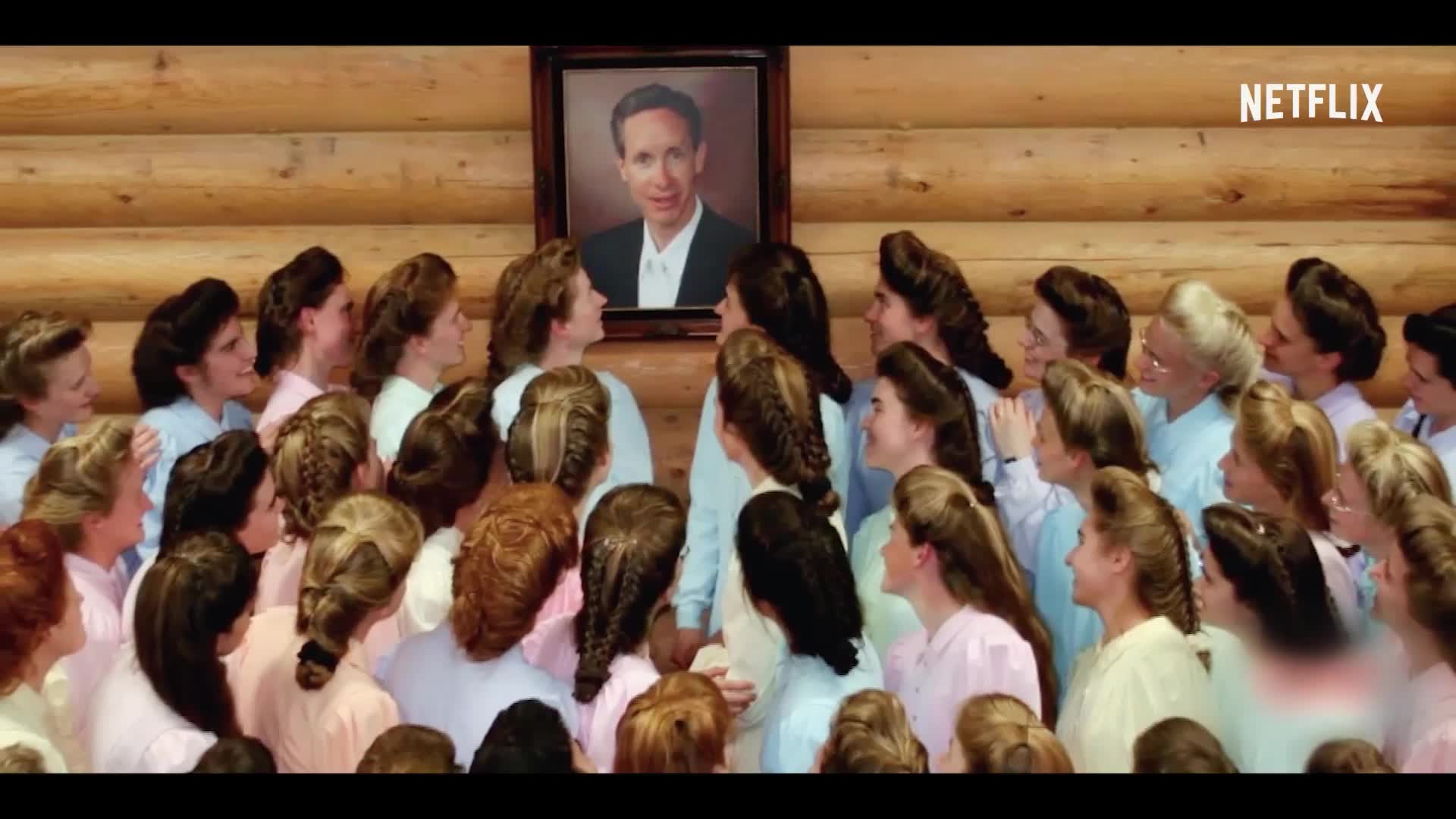 Courtesy: IMDb
9. Keep Sweet Pray and Obey (2022)
Yet another insane documentary on this list, Keep Sweet Pray and Obey is a 4 part true crime that examines the rise of Warren Jeffs. This is a horrifying story that looks at how Warren and The Fundamentalist Church of Jesus Christ of Latter-Day saints. Warren abuses his position as a leader, performs underage marriages, sexually abuses girls, and more.
Keep Sweet Pray and Obey is quite disturbing to watch. This polygamist Mormon domination leads to unthinkable crimes. If you are interested in cult documentaries on true religious crime, Keep Sweet Pray and Obey is one of the most intense movies about cults on Netflix to watch.
Read More: The 7 Best Trippy Movies on Netflix- Mind-Blending Movies
Conclusion
In conclusion, Netflix offers a wide variety of content that can capture the attention of viewers who are intrigued by cults and secret societies. The list of movies, shows, and documentaries mentioned in this article showcases some of the most interesting and eye-opening productions that can bring viewers face-to-face with the unfathomable realities of life. From the bizarre story of Tiger King to the terrifying scenarios in Midsommar and the shocking manipulation in Holy Hell, these productions provide a unique perspective on cults and their impact on individuals and society as a whole.
However, it's important to note that some of the documentaries are speculative and may not be based on absolute facts. Nevertheless, these productions are sure to entertain and inform anyone interested in cults and secret societies.