Introduction
Emily Ratajkowski has captivated audiences with her mesmerizing beauty and talent, transitioning seamlessly from the world of modeling to the silver screen. In this blog post, we will take a closer look at her journey in the entertainment industry, her notable filmography, standout performances, collaborations, genre diversity, and her impact on pop culture. Join us as we delve into the multifaceted career of this rising star and explore what the future holds for Emily Ratajkowski.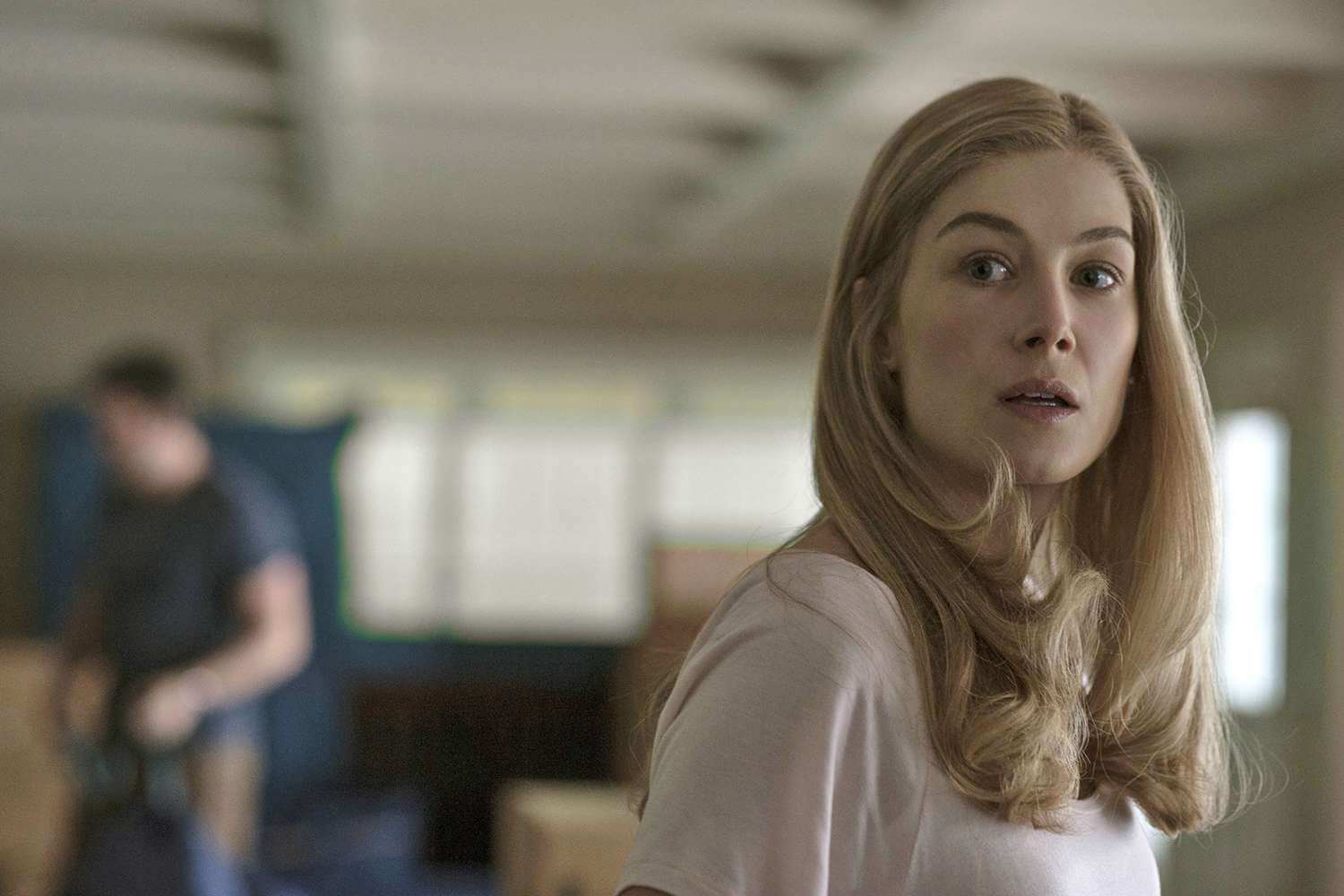 Courtesy: People
Gone Girl
Cast: Ben Affleck, Rosamund Pike, Neil Patrick Harris 
Director: David Fincher 
Duration: 2 hours 29 minutes 
Genre: Crime, Drama, Mystery
In this gripping psychological thriller directed by David Fincher, Emily Ratajkowski delivers a memorable supporting performance. Playing the role of Andie Hardy, a young woman entangled in a web of deceit and manipulation, Ratajkowski showcases her acting chops alongside a talented ensemble cast. "Gone Girl" tells the story of a man whose wife mysteriously disappears, leading to a media frenzy and a deep exploration of marriage, secrets, and societal expectations. Ratajkowski's portrayal adds an intriguing layer to the narrative, leaving a lasting impression on audiences.
Read More: The 7 Best Peyton List Movies on Netflix: A Versatile Journey through Film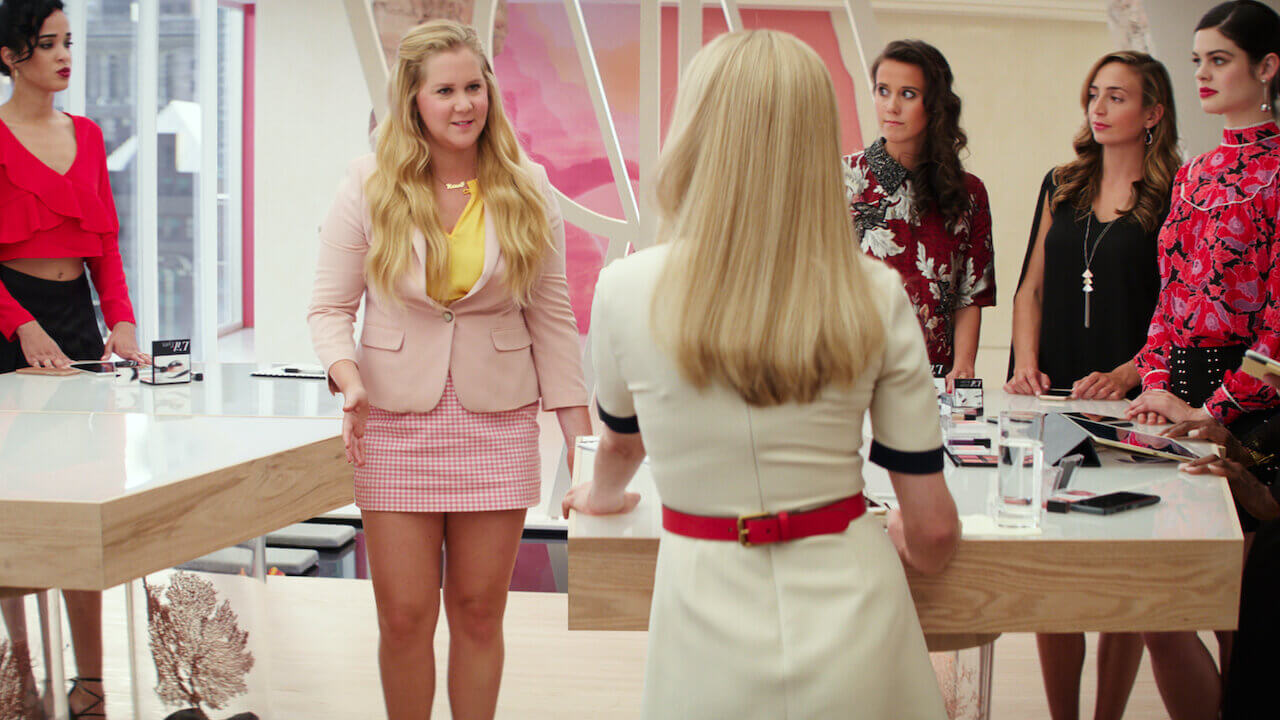 Courtesy: Netflix
I Feel Pretty
Cast: Amy Schumer, Michelle Williams, Rory Scovel 
Directors: Abby Kohn, Marc Silverstein 
Duration: 1 hour 50 minutes 
Genre: Comedy
In this comedy film, Emily Ratajkowski joins an ensemble cast to deliver laughs and heartfelt moments. "I Feel Pretty" revolves around a woman named Renee (Amy Schumer) who, after a head injury, gains newfound confidence and believes she is incredibly beautiful. Ratajkowski plays the role of Mallory, a glamorous and seemingly perfect model who challenges Renee's perception of beauty and self-worth. Through humor and a touch of self-discovery, the movie explores themes of body image, self-acceptance, and the power of self-confidence.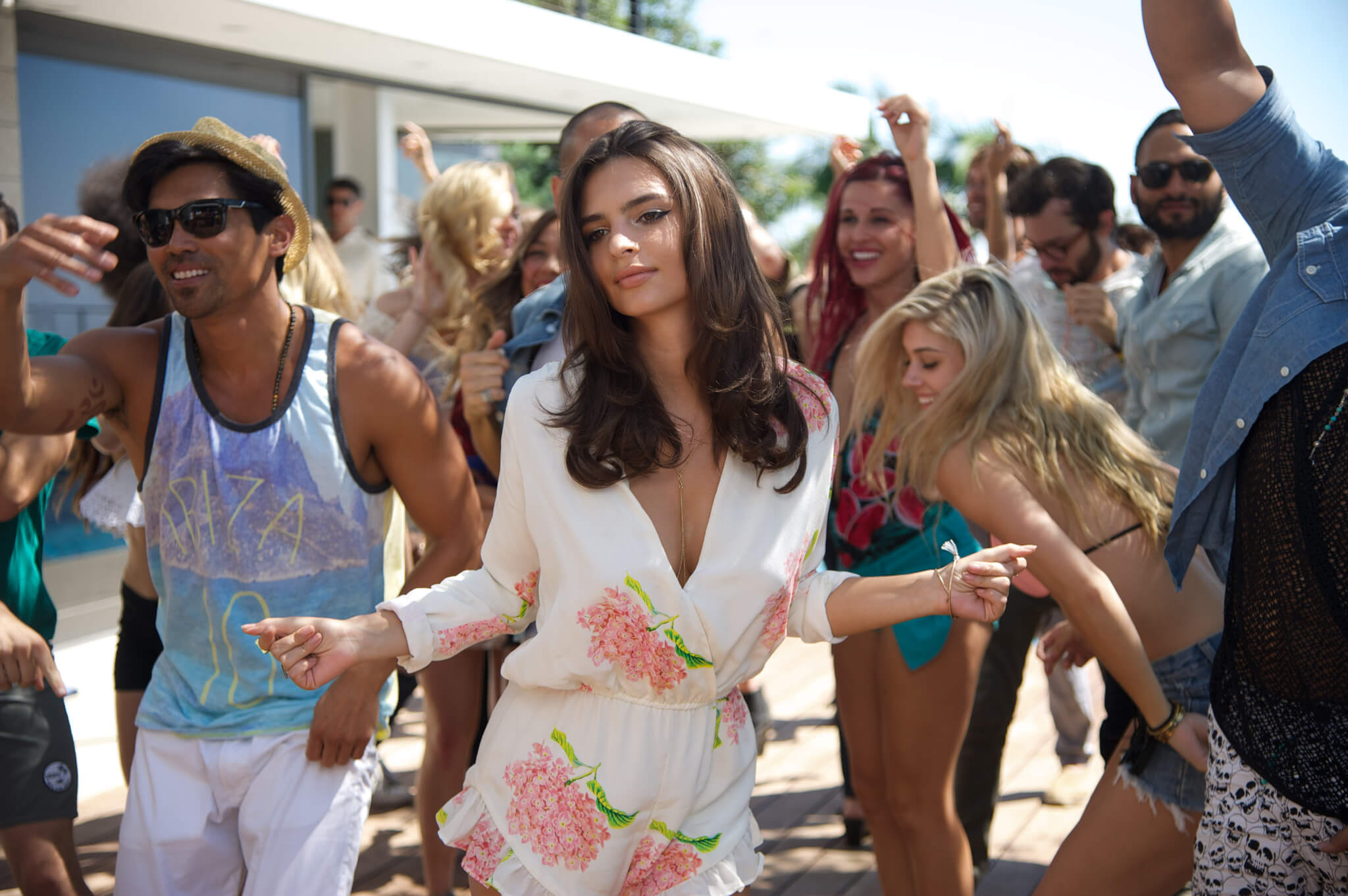 Courtesy: IMDb
We Are Your Friends
Cast: Zac Efron, Wes Bentley, Jonny Weston 
Director: Max Joseph 
Duration: 1 hour 36 minutes 
Genre: Drama, Music, Romance
In "We Are Your Friends," Emily Ratajkowski shines in a supporting role as Sophie, the love interest of aspiring DJ Cole (Zac Efron). Directed by Max Joseph, this coming-of-age drama follows Cole's journey as he navigates the electronic music scene in Los Angeles while trying to find his artistic voice. Ratajkowski's character adds an element of romance and complexity to the story, as Sophie and Cole's relationship becomes intertwined with their ambitions and personal growth.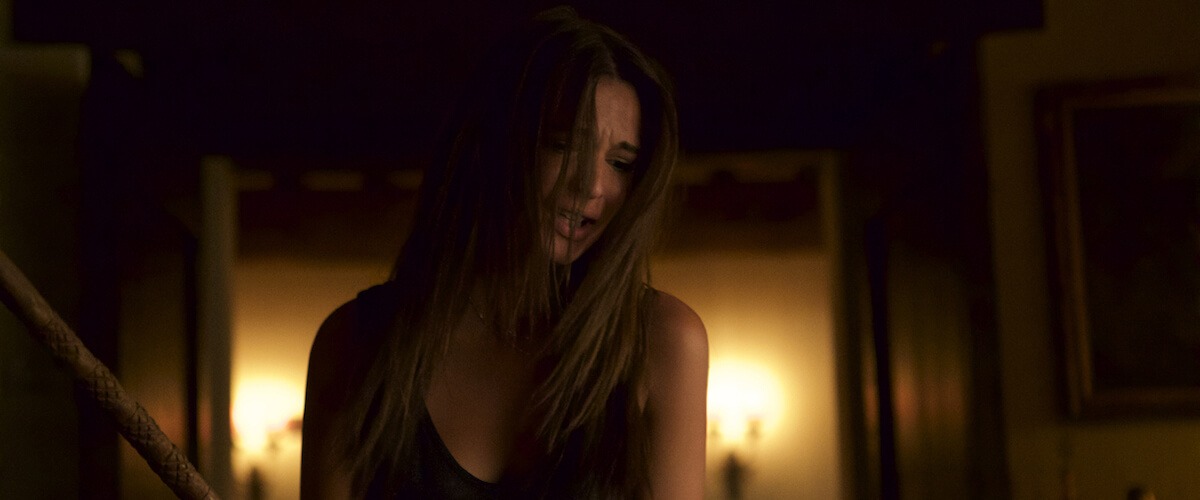 Courtesy: Roger Ebert
Welcome Home
Cast: Aaron Paul, Emily Ratajkowski, Riccardo Scamarcio 
Director: George Ratliff 
Duration: 1 hour 37 minutes 
Genre: Thriller
"Welcome Home" is a suspenseful thriller that features Emily Ratajkowski as Cassie, a woman who becomes entangled in a dangerous game of manipulation and deception. The film follows a couple, played by Aaron Paul and Ratajkowski, who rent a secluded Italian villa for a vacation. However, they soon realize that their seemingly idyllic getaway has sinister secrets lurking beneath the surface. Ratajkowski's portrayal of Cassie adds a layer of intrigue and intensity to this gripping thriller, keeping audiences on the edge of their seats.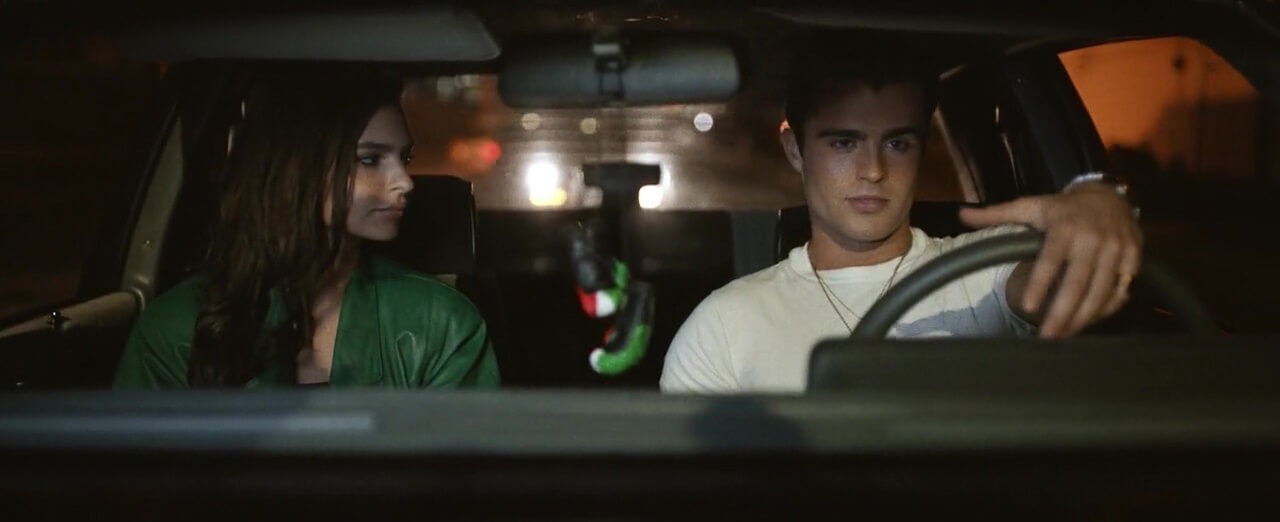 Courtesy: IMDb
Cruise
Cast: Spencer Boldman, Emily Ratajkowski, Sebastian Maniscalco 
Director: Robert Siegel 
Duration: 1 hour 30 minutes 
Genre: Drama, Romance
Set in the 1980s, "Cruise" tells the story of a young Italian-American named Gio (Spencer Boldman) who falls in love with Jessica (Emily Ratajkowski), a girl from a different background. Directed by Robert Siegel, this romantic drama explores themes of love, family, and the pursuit of dreams. Ratajkowski's portrayal of Jessica adds depth and emotion to the film, capturing the complexities of young love and the challenges that arise when two worlds collide.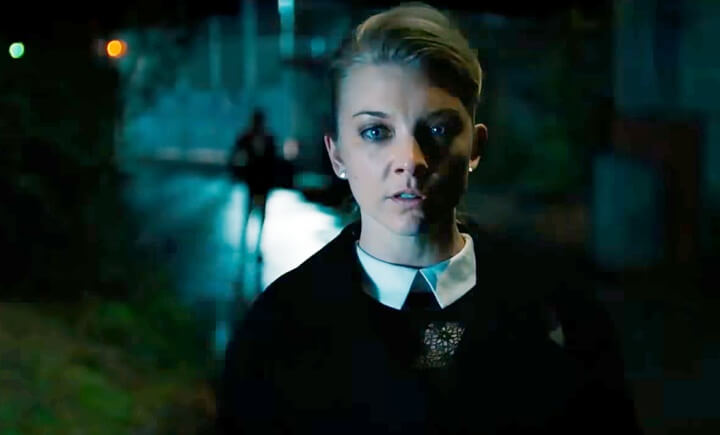 Courtesy: tvseans.com
In Darkness
Cast: Natalie Dormer, Emily Ratajkowski, Ed Skrein 
Director: Anthony Byrne 
Duration: 1 hour 40 minutes 
Genre: Mystery, Thriller
"In Darkness" is a gripping mystery thriller that stars Emily Ratajkowski alongside Natalie Dormer. Ratajkowski plays Veronique, a mysterious and alluring neighbor who becomes entangled in a web of secrets and danger. The film follows a blind pianist, Sofia (Natalie Dormer), who overhears a violent crime in the apartment above hers. As she gets drawn into the investigation, the boundaries between truth and deception blur. Ratajkowski's performance adds intrigue and complexity to the narrative, leaving audiences guessing until the thrilling climax.
Courtesy: Roger Ebert
Easy
Cast: Malin Akerman, Orlando Bloom, Emily Ratajkowski 
Directors: Joe Swanberg, Andrew Bujalski, Adam Wingard, and more 
Duration: Varies (Anthology series) 
Genre: Comedy, Drama
"Easy" is an anthology series that explores various relationships and personal experiences in the modern world. Emily Ratajkowski appears in an episode titled "Utopia," directed by Joe Swanberg. In this episode, Ratajkowski portrays Allison, a young woman navigating the complexities of a polyamorous relationship. "Easy" offers a glimpse into the intricacies of human connections, and Ratajkowski's performance adds depth and authenticity to this thought-provoking series.
A Rising Star: Transitioning from Modeling to Acting
Emily Ratajkowski first gained recognition as a successful model, but her ambitions extended beyond the runway. Discover how she made the leap from modeling to acting and how her unique blend of striking looks and talent paved the way for her success. We'll explore the early projects that helped establish her presence in the industry and set the stage for her acting career.
Unveiling the Filmography: Exploring Emily Ratajkowski's Diverse Roles
Emily Ratajkowski has steadily built an impressive filmography throughout her career. We'll take a deep dive into her notable movies and TV shows, examining the range of characters she has portrayed. From supporting roles to leading performances, we'll analyze her evolution as an actress and discuss how her acting skills have developed over time.
Standout Performances: Showcasing Talent and Captivating Audiences
Certain roles have allowed Emily Ratajkowski to showcase her talent and leave a lasting impression on audiences. We'll highlight some of her standout performances and delve into the critical reception and audience reactions to these roles. From intense dramas to comedic gems, we'll explore the diverse array of characters that have solidified her status as a versatile actress.
Memorable Collaborations: Influential Partnerships in the Industry
Emily Ratajkowski has had the privilege of working with acclaimed directors, talented actors, and notable co-stars throughout her career. We'll discuss some of her collaborations and examine how these partnerships have contributed to her growth as an actress. From learning experiences to inspiring collaborations, we'll uncover the valuable insights gained from working alongside industry figures.
Exploring Genre Diversity: Emily Ratajkowski's Versatility
Emily Ratajkowski has not confined herself to a single genre; instead, she has embraced a wide range of roles. We'll analyze the genres she has explored, ranging from romantic comedies to thrilling dramas, and discuss her ability to adapt to different characters and narratives. We'll delve into her versatility as an actress and how she continues to surprise audiences with her choices.
TV Shows vs. Movies: A Comparison of Performances
Emily Ratajkowski has experienced the unique challenges and opportunities presented by both TV shows and movies. We'll compare her performances in these mediums and analyze how her acting style and character portrayals differ. Join us as we explore which format best showcases her talent and provides a platform for her to shine.
Impact on Pop Culture: Influencing Beauty Standards, Feminism, and Body Positivity
Emily Ratajkowski's presence in the entertainment industry has made a significant impact on pop culture. We'll discuss how her performances and characters have become influential and examine her contributions to conversations surrounding beauty standards, feminism, and body positivity. From challenging societal norms to embracing self-expression, she has emerged as a powerful voice in the industry.
Personal Projects: Exploring Emily Ratajkowski's Creative Vision
Beyond acting, Emily Ratajkowski has ventured into personal projects and passion endeavors. We'll explore her involvement in producing or directing, shedding light on her creative vision and interests. Join us as we uncover the depth of her artistic pursuits and how these projects align with her multifaceted career.
The Intersection of Fashion and Film: Style Impacting On-screen Presence
Emily Ratajkowski's background in modeling and fashion has undoubtedly influenced her on-screen presence. We'll delve into how her distinctive style and fashion sense have shaped her choice of roles and collaborations. Explore the fascinating relationship between her fashion background and her acting career, and discover how her fashion choices have become an integral part of her public image.
Read More: The 7 Best John Leguizamo Movies on Netflix: A Versatile Talent in Film
Future Projects: Exciting Ventures and Anticipated Roles
As Emily Ratajkowski continues to conquer new horizons, we'll share insights into her upcoming movies and TV shows. Join us as we provide a glimpse into what audiences can look forward to seeing from her in the near future and speculate on how these projects might contribute to her already remarkable career trajectory.
Conclusion
Emily Ratajkowski has cemented her status as a rising star, seamlessly transitioning from the world of modeling to making a mark in the entertainment industry. With a diverse filmography, memorable performances, and a strong impact on pop culture, she continues to captivate audiences and push boundaries. As we eagerly await her future projects, it's clear that Emily Ratajkowski's talent and creative vision will continue to shape her dynamic career for years to come.