Kathy Griffin has slammed Kanye West, accusing him of "controlling" his new wife Bianca Censori after she was photographed in some revealing clothes.
Kanye, also known as Ye, has been spending time with Bianca in Italy, where the Yeezy architect has been spotted wearing a series of barely-there clothes. Bianca has been seen wearing a naked catsuit or carrying a purple pillow to cover up her modesty in recent weeks.
Kathy accused Kanye of emotional abuse while claiming Bianca "has no voice" in a lengthy TikTok video. Kathy stated: "When I see those photos where she's in pantyhose and like not even a bandeau top, it's really all about being see-through."
Despite Kathy's remark that she would "die for" Bianca's "banding body," the comic noted that Bianca looks "almost identical" to Kim Kardashian, Kanye's ex-wife. She claimed that Kim wore similar clothing during their relationship with Kanye, but that those appearances were different.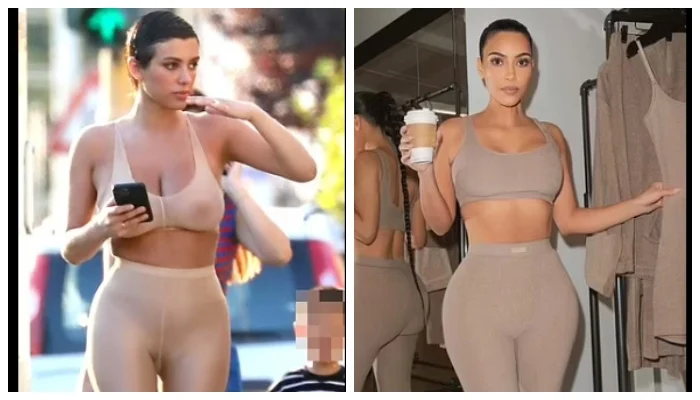 "There was sort of similar photos with Kim back in the day and then Kim would be wearing SKIMS which she was selling, God love her, and now she's a billionaire and that worked. This does not seem like that."
"And the photo where she has a pillow in front of her breasts, I don't know if she was like, 'Can I just go out with a freaking pillow,' or what. But then they went to Germany and they want to a fashion show and this time she was in a thong and a sort of, I'm gonna sound silly now, this like Bird Bird headdress where it looked like she couldn't see and yet still practically naked."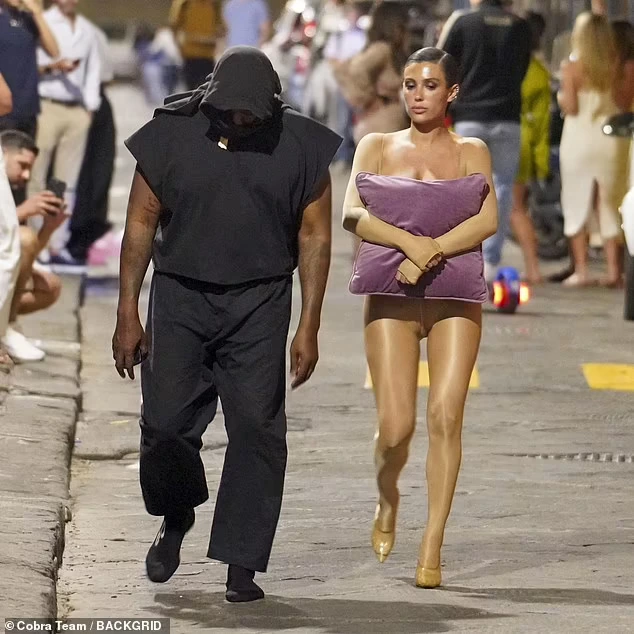 In videos of the couple, Kathy noted that Kanye appeared to be pulling away from Bianca. "There's videos of them walking down a stairwell going to this fashion show and he is not holding her hand, he's not helping her," she said, before adding: "It just looks like something a really controlling abusive dude would do."
@kathygriffin

Trigger warning! I discuss possible abuse in this video. I can't help it. I worry. I don't even know this woman but I still worry. #KathyGriffin
Kathy also stated on the video that Bianca appears to have "no voice." She went on to say: "We have not heard a peep out of her. I've read that she has a masters degree in architecture from a university in Australia, she's gorgeous, she seems to have no voice whatsoever."
She also discussed the differences in appearance between Kanye and Bianca. Kanye decides to cover up, occasionally using scarves around his head to conceal his face, while the 28-year-old model strolls around in somewhat provocative attire. "I don't know if he's not letting her talk, but I just think that her walking around with him and he's covered up in scarves and clothes," she said, before trailing off.
Kanye and Bianca received a lot of criticism while traveling through Italy after taking a boat ride. Bianca knelt down in front of him as the rapper exposed his naked rear.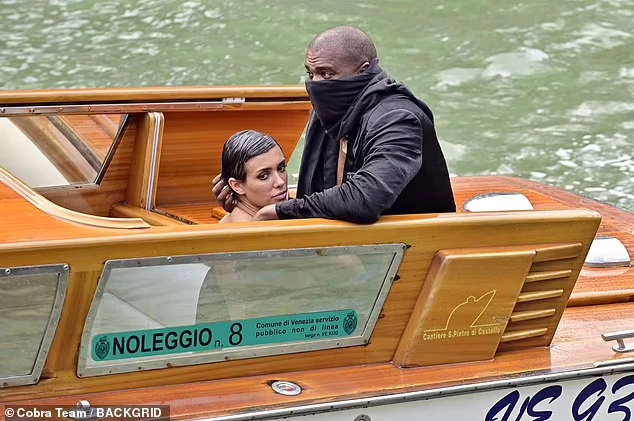 At the time, ThDailyMail.com had the exclusive information that police were looking into the couple over the 'disrespectful' incident in which West exposed his bare buttocks in front of the public while Censori curiously knelt before him with her head in his lap.
Bianca's body language, according to Judi, sometimes shows that she is an 'unhappy, naïve young woman trailing blankly around the streets of Florence in nearly-nude body stockings to please her 'husband' Kanye, who is in total control.'
'Bianca has smiled at times but there have also been signals of wariness,' the analyst insisted.
Kathy said: "When they were in Italy and he had her drop to her knees, what looks like in the photos and give him a "service" and we saw his bare butt knowing there were paparazzi photographers all the way around and just people with phone cameras that to me just reeks of abuse." She added: "It might sound to guys, 'oh that's sexy in a fantasy', it doesn't look like fantasy for her and they sort of got in trouble in Italy and she still walks around with him in pantyhose and always in high heels."
It appears that Bianca and her partner are content despite Kathy's worries. Recently, it was said that once Bianca began "distancing" herself from them, her pals sought to get in touch with her, but she allegedly accused them of being envious.
"A few of her friends were finally able to reach her but she wasn't interested in talking, nor was she interested in anyone's concerns for her," a source said.
According to them, Bianca has "shut everyone out" and claims her friends are "just jealous" of her newfound celebrity, according to a statement made to the Daily Mail.
Bianca has always wanted to be famous, according to the insider, who also claimed she knows how to attract attention. They continued: "Bianca knows how to grab headlines now and she loves being Kanye's muse because it gives her what she has always wanted."