Among the A-list Hollywood actors of today, Channing Tatum's name is one that surely makes it to the list. And rightfully so. The actor's diverse roles and skills have brought him the fame he deserves. From heart-warming romances to action-packed thrillers, I've compiled a list of some of the best Channing Tatum movies on Netflix.
But before we dive in, I must inform you that these movies may not be available in your region's Netflix library. That's because Netflix has region-specific libraries, and each library has different content. But fret not; this hindrance can be resolved with the help of a premium VPN provider, such as ExpressVPN.
To make it easy for you, I've listed the regions where each movie is available. Simply connect to the appropriate server and start streaming the movie you want to watch. So, let's dive into the amazing collection of Channing Tatum movies on Netflix
---
1. White House Down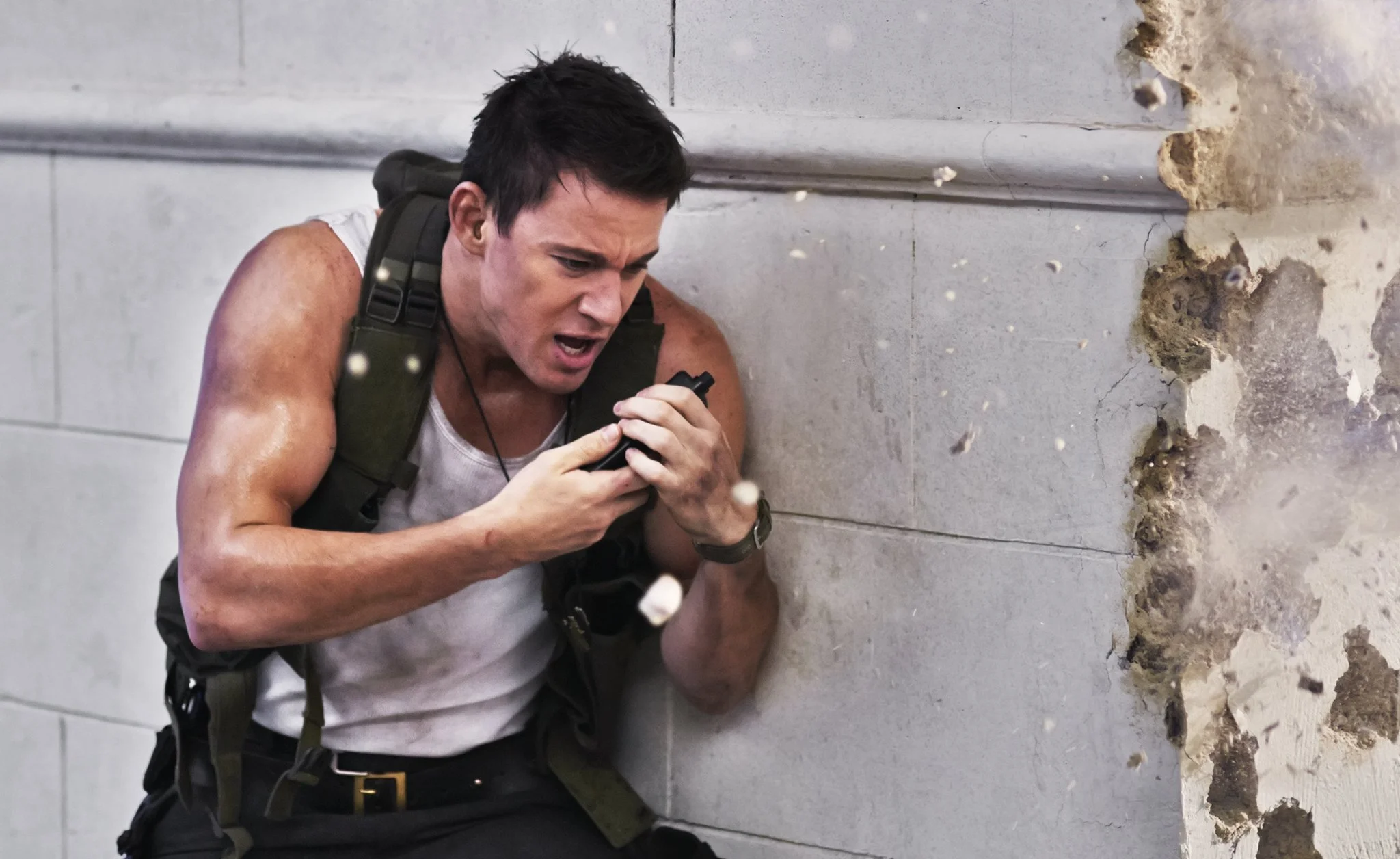 Courtesy: IMDb
| | |
| --- | --- |
| Director | Roland Emmerich |
| Cast  | Channing Tatum, Jamie Foxx, Maggie Gyllenhaal |
| Duration  | 2h 11min |
| Genre  | Action, Drama, Thriller |
| Release Date | 6 September 2013 |
| IMDb Rating | 6.3/10 |
| Availability  | USA |
In White House Down, Channing Tatum plays the role of a US Capitol Police Officer, Cale, who's on a tour of the White House with his young daughter. He's suddenly plunged into a life-jeopardizing situation when a terrorist group takes over the White House. Officer Cale finds himself in a tight spot when it's not just his daughter he has to protect but also the president of the country, played by Jamie Foxx.
Full of scenes infused with action and adrenaline, the movie takes the viewer on a rollercoaster ride when Cale's emotions as a father and responsibilities as a Police Officer collide together. Moreover, Tatum and Foxx's chemistry also adds a touch of fun to the movie.
---
Read More: Top 9 Cameron Diaz Movies on Netflix for Comedy Lovers
---
2. The Eagle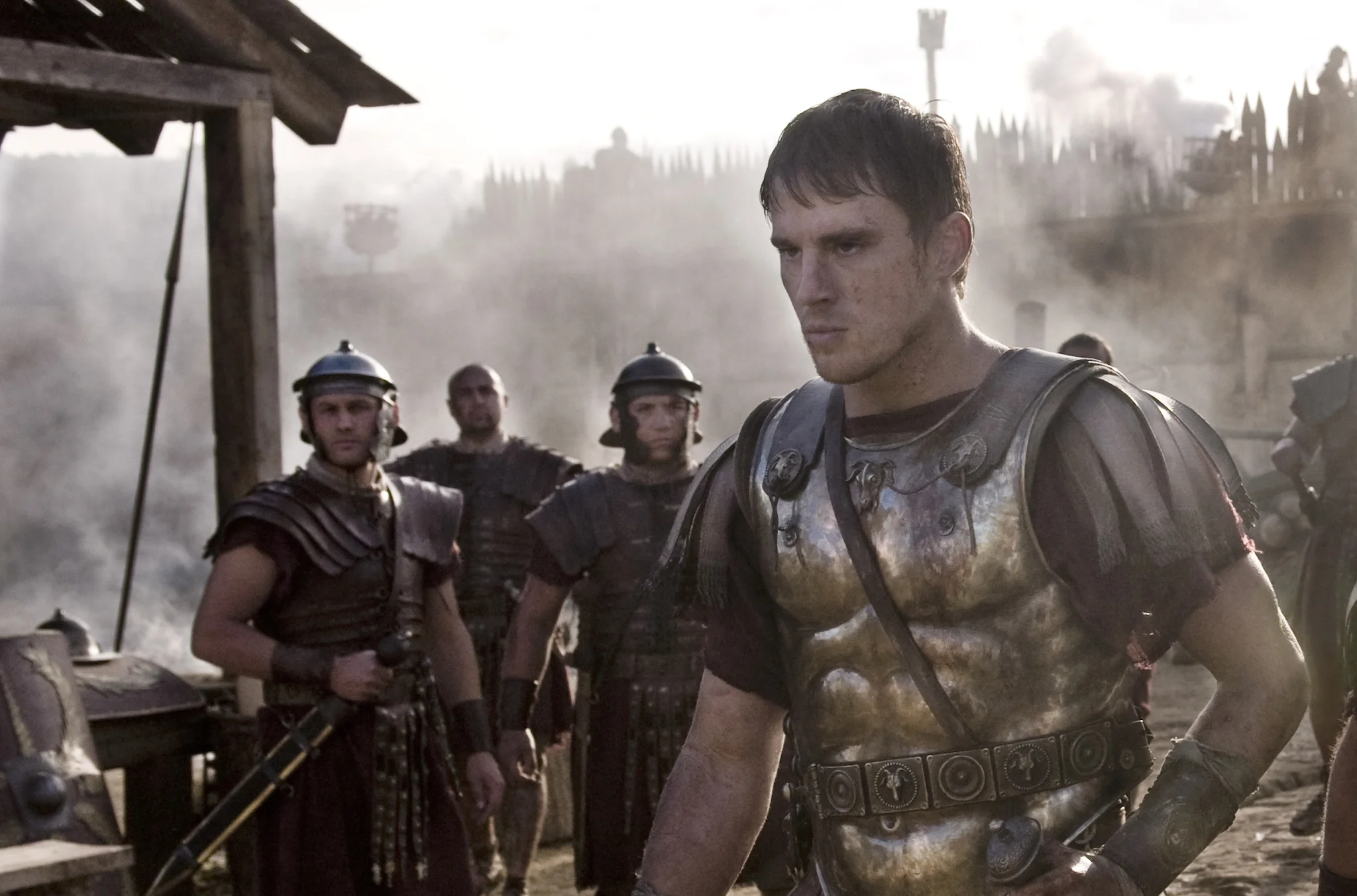 Courtesy: IMDb
| | |
| --- | --- |
| Director | Kevin Macdonald |
| Cast  | Channing Tatum, Jamie Bell, Donald Sutherland |
| Duration  | 1h 54min |
| Genre  | Action, Adventure, Drama |
| Release Date | February 11, 2011 |
| IMDb Ratings | 6.2/10 |
| Availability  | USA |
Travel all the way back to Britain when it was ruled over by the Romans in this historical adventure, brought to life by the expertise of Kevin Macdonald.
In this captivating feature film, Tatum takes on the role of Marcus Aquila, a young Roman soldier who is intent on restoring his father's tarnished honor by finding the Ninth Legion's Eagle emblem, which was lost under mysterious circumstances. Now, 20 years after losing the emblem, Marcus decides to travel across the rugged and dangerous vastness of Scotland to retrieve the emblem while being aided by his loyal servant, Esca, in his mission.
It isn't just the accurate and immersive depiction of ancient Roman Britain and its perilous environment back then that makes this movie stand out, but also the emotionally charged exploration of loyalty, honor and respectful duties portrayed by Tatum.
---
3. Dear John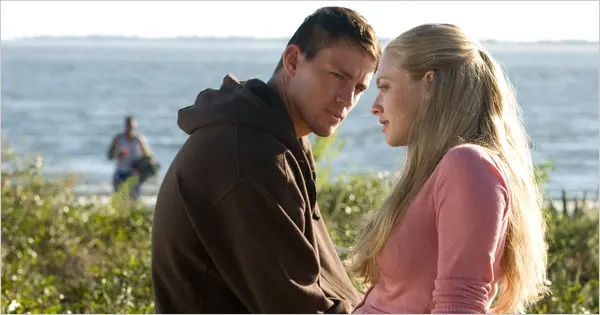 Courtesy: The New York Times
| | |
| --- | --- |
| Director | Lasse Hallström |
| Cast  | Channing Tatum, Jamie Foxx, Maggie Gyllenhaal |
| Duration  | 1h 48min |
| Genre  | Drama, Romance, War |
| Release Date | January 24, 2010 |
| IMDb Rating | 6.3/10 |
| Availability  | USA |
Long-distance relationships and the heartaches that follow them are perfectly, and I must say heart-wrenchingly, depicted in this movie.
Channing Tatum plays John Tyree, a young soldier on leave from the Army who happens to cross paths with the beautiful Savvanah Curtis, played by Amanda Seyfried. Over the course of a short-lived summer, the two develop feelings for each other and thus begin an exchange of letters and shared dreams. However, John is soon relocated overseas, and the budding emotions of the two lovebirds are put to the test by the distance between them.
It goes without saying that this movie will resonate with those who have, at some point, had their loves tested by the challenges of distances. Apart from that, 'Dear John' is a heart-warming exploration of love and resilience of the human heart.
---
4. Step Up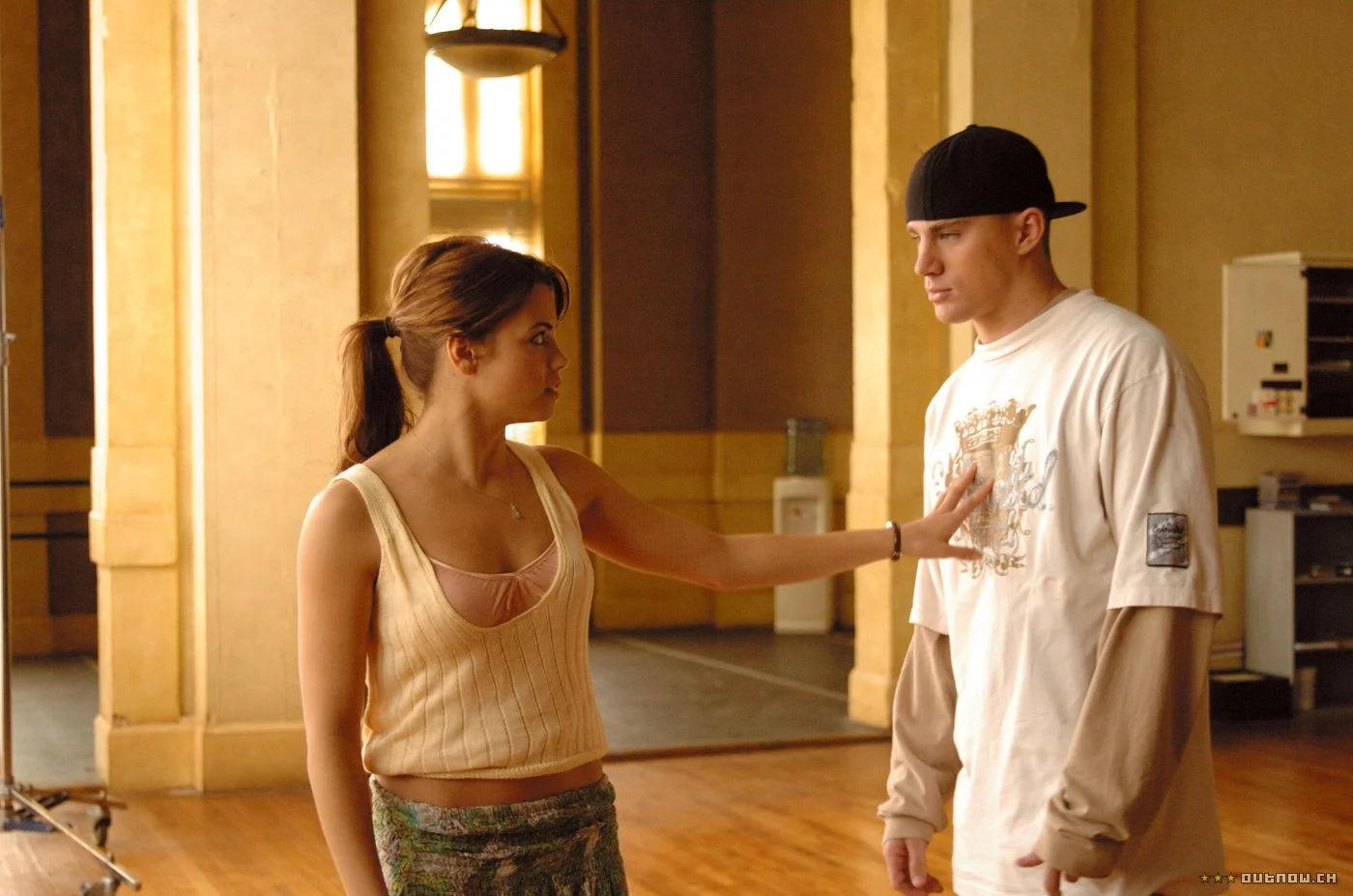 Courtesy: Cosmopolitan
| | |
| --- | --- |
| Director | Anne Fletcher |
| Cast  | Channing Tatum, Jenna Dewan, Damaine Radcliff |
| Duration  | 1h 44min |
| Genre  | Drama, Crime, Music |
| Release Date | August 11, 2006 |
| IMDb Rating | 6.5/10 |
| Availability  | Germany |
This list would not be complete without the movie that introduced Channing Tatum's charming looks and moves to the world, and fans owe it to the director, Anne Fletcher. Full of contemporary hip-hop dances, the movie tells a story of self-discovery and passion for one's dreams.
Tatum plays the role of Tyler Gage, who is a street-smart young guy hailing from a rough and rowdy neighborhood but with impressive dance skills that grab everyone's attention. His life takes a unique turn when he gets the chance to go to a performing arts school after his chance encounter with Nora Clark. Played by Jenna Dewan, Nora is a talented ballet dancer and requires a dancing partner for an upcoming competition. Despite his dancing style, which is in stark contrast to that of Nora, Tyler takes up the challenge and joins hands with her.
'Step Up' had the audiences gripped with those electrifying dance moves showcased by both Jenna Dewan and Channing Tatum. Moreover, the movie is an exhilarating exploration of human determination when it comes to fulfilling our dreams. Among all the Channing Tatum movies on Netflix, make sure not to miss this one!
---
5. The Vow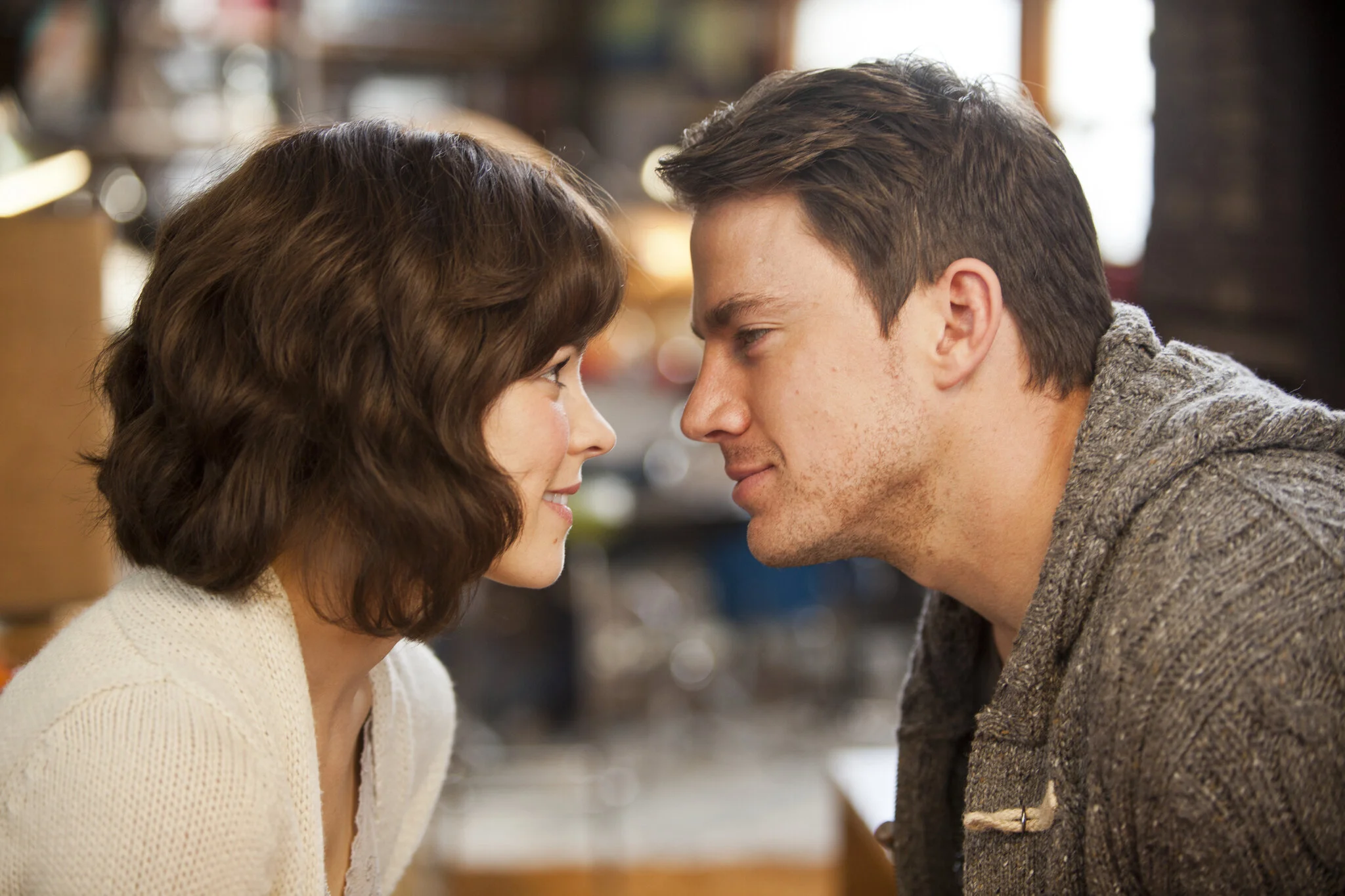 Courtesy: IMDb
| | |
| --- | --- |
| Director | Michael Sucsy |
| Cast  | Rachel McAdams, Channing Tatum, Sam Neill |
| Duration  | 1h 44min |
| Genre  | Drama, Romance |
| Release Date | February 6, 2012 |
| IMDb Rating | 6.8/10 |
| Availability  | Canada |
If you're not prepared for an emotionally charged movie full of heartbreaking scenes, then you might want to watch The Vow because the movie is definitely going to leave your heart shattered.
The movie revolves around the newlyweds Leo and Paige, played by Channing Tatum and Rachel McAdams, respectively. Their married life is going smoothly until the two get in a car accident that results in Paige going into a coma. Upon waking up, Paige has lost all her memories and doesn't remember Leo, her husband. In fact, Paige is still harboring feelings for an ex-fiance. But, despite the challenges, Leo is determined to renew their love and win back Paige's heart.
The Vow is a heart-touching depiction of the close bonds that tie two lovers together. It tells a tale of resilience, true love and the stubborn nature of the human heart when it comes to the people we love.
---
6. Side Effects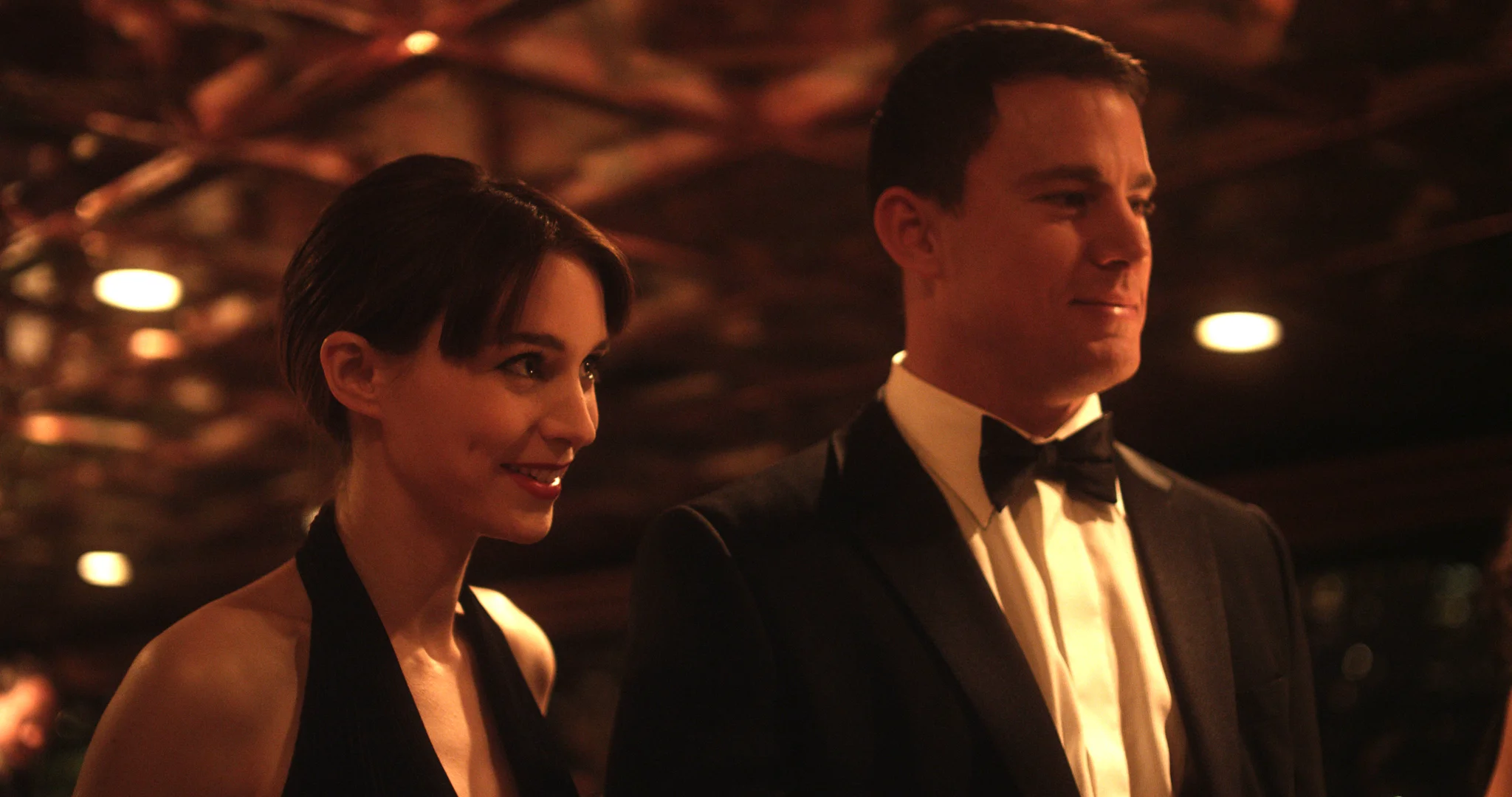 Courtesy: IMDb
| | |
| --- | --- |
| Director | Steven Soderbergh |
| Cast  | Rooney Mara, Channing Tatum, Jude Law |
| Duration  | 1h 46min |
| Genre  | Drama, Crime, Mystery |
| Release Date | February 8, 2013 |
| IMDb Rating | 7.1/10 |
| Availability  | Canada |
For those of you who love a mind-bending and suspenseful psychological thriller, Side Effects is a perfect watch that will cater to your taste.
Brought to you from the genius mind of Steven Soderbergh, Side Effects narrates the story of Martin Taylor and his wife Emily, played by Channing Tatum and Rooney Mara, respectively.
Taylor is a successful businessman, and having recently been released from jail, he returns to life with his wife. But things soon take a disturbing turn when Emily plunges into episodes of severe anxiety and depression.
To seek help, she resorts to Dr. Jonathan Banks, a renowned psychiatrist. But the medication he prescribes to Emily begins to have an unexpected result, which leads to a web of deception and dark secrets coming to the surface of the lives of those involved.
---
7. The Lost City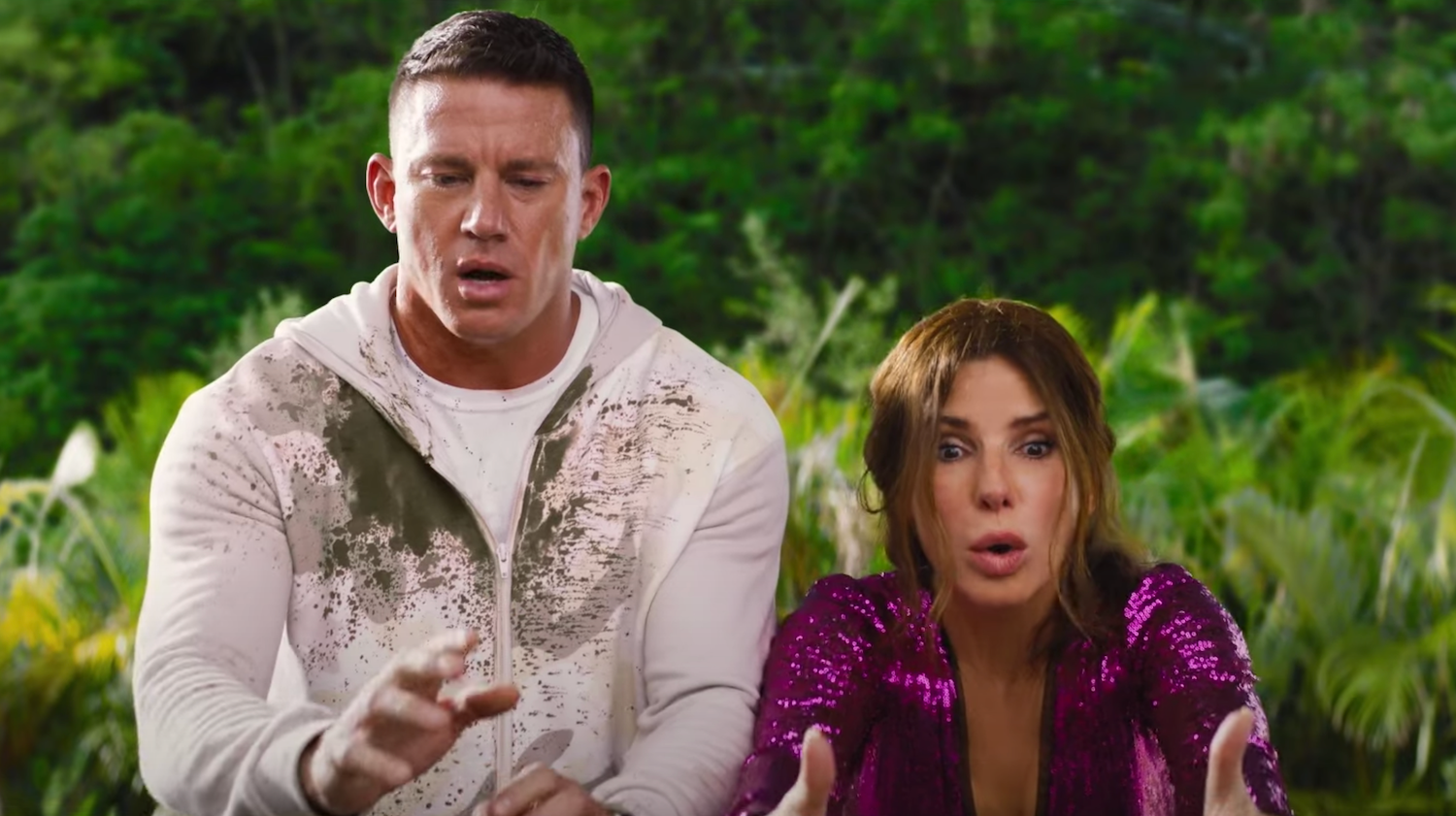 Courtesy: Indiewire
| | |
| --- | --- |
| Director | Aaron Nee, Adam Nee |
| Cast  | Sandra Bullock, Channing Tatum, Daniel Radcliffe |
| Duration  | 1h 52min |
| Genre  | Action, Adventure, Comedy |
| Release Date | March 25, 2022 |
| IMDb Rating | 6.1/10 |
| Availability  | Canada |
'Action-packed scenes full of hilarity' is the best way to describe this movie. Directed by the duo Aaron Nee and Adam Nee, The Lost City brings to its audiences a fun concoction of humor, romance and unexpected twists.
In this movie, Channing Tatum plays Alan Caprison, a rugged yet charming cover model for the popular best-selling romance author Loretta Sage, played by Sandra Bullock.
The two are on a promotional tour for her latest book when they're kidnapped to help a crazy billionaire find a lost treasure that he thinks Loretta can help him find.
Now, the two are on an actual adventure in the midst of a jungle. With danger surrounding them at every step, the two embark upon an unexpected journey full of stupid surprises and action.
Aside from the humor and fun, Bullock and Tatum display an interesting and witty on-screen chemistry. This one is a delightful and comedic watch for everyone.
---
8. She's The Man
Courtesy: The Guardian
| | |
| --- | --- |
| Director | Andy Fickman |
| Cast  | Amanda Bynes, Laura Ramsey, Channing Tatum |
| Duration  | 1h 45min |
| Genre  | Comedy, Romance, Sport |
| Release Date | March 17, 2006 |
| IMDb Rating | 6.4/10 |
| Availability  | United Kingdom |
This movie is a modern adaptation of The Twelfth Night by Shakespeare, but it's a teen comedy. Instead of a love triangle, this movie features a love circle because that's how tricky everything with these teenagers gets.
Viola Hastings, played by Amanda Bynes, has decided to turn up at her twin brother Sebastian's school dressed up as him. She soon finds herself falling for Sebastian's roommate, Duke, played by Channing Tatum, who is the popular and charming soccer player loved by everyone at school.
This is where things get messy, and Viola finds herself entangled amidst a series of unexpected events. A mix of humor, romance and gender-bending antics is what makes this movie stand out, even for the esteemed Shakespeare.
---
9. The Hateful Eight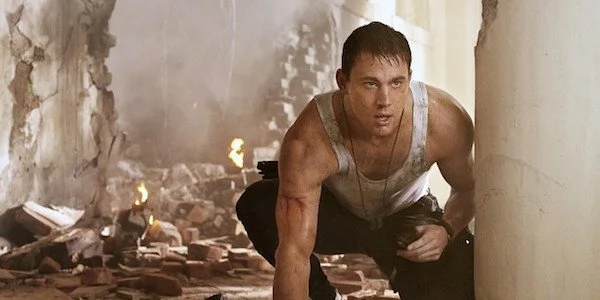 Courtesy: CinemaBlend
| | |
| --- | --- |
| Director | Quentin Tarantino |
| Cast  | Samuel L. Jackson, Kurt Russell, Jennifer Jason Leigh |
| Duration  | 2h 48min |
| Genre  | Crime, Drama, Mystery |
| Release Date | December 25, 2015 |
| IMDb Rating | 7.8/10 |
| Availability  | Australia |
From the highly acclaimed and genius mind of Quentin Tarantino, The Hateful Eight is a crime thriller starring a cast of notable names, such as Samuel L. Jackson and Kurt Russell, alongside Channing Tatum.
Picture this: It's after the Civil War in Wyoming, and a dangerous blizzard is raging. In the midst of this snowy chaos, eight strangers take shelter at a stagecoach stopover while on their way to the town of Red Rock.
But here's the twist – the shelter isn't as peaceful as it looks. Tensions start to rise among the group of strangers, especially when the bounty hunters begin speaking up. It's a thrilling and suspenseful story set against the backdrop of a relentless blizzard.
Stamped with the trademark Tarantino dark sense of humor and violence, the movie is a thrilling narration with critically acclaimed cinematography, performances and writing.
---
Read More: Lindsay Lohan Movies on Netflix: Discover Her Top 9 Must-Watch Film
---
Conclusion
Having listed the best of Channing Tatum movies on Netflix, I now hope you enjoy your Friday movie night with your friends. Whether it is the ancient Roman Britain you traverse through or a treasure hunt you go on for, you cannot resist the magic of Channing Tatum.
All you need to do before streaming these cinematic masterpieces is subscribe to a reliable VPN provider, such as ExpressVPN, and connect to a server in the region you wish to access Netflix from. And that's it, folks. Happy streaming!