Introduction:
Cameron Diaz is a versatile and talented actress who has graced the screens with her charm, beauty, and impeccable acting skills. From comedy to drama, she has showcased her versatility in various genres and delivered memorable performances throughout her career. If you're a fan of Cameron Diaz or looking to explore her filmography, Netflix offers a range of her movies for your viewing pleasure. In this article, we will delve into some of Cameron Diaz Movies on Netflix, providing details about the cast, directors, duration, genre, IMDb ratings, Rotten Tomatoes ratings, and a brief summary of each movie. Get ready to dive into the world of Cameron Diaz's captivating performances.
The Mask (1994)
Courtesy: Variety
Cast: Jim Carrey, Cameron Diaz, Peter Riegert
Director: Chuck Russell
Duration: 1h 41min
Genre: Comedy, Crime, Fantasy
IMDb Rating: 6.9/10
Rotten Tomatoes Rating: 77%
In this zany comedy, Cameron Diaz plays the stunning and charismatic Tina Carlyle. The film follows the misadventures of a timid bank clerk, Stanley Ipkiss (Jim Carrey), who discovers a magical mask that transforms him into a mischievous, green-faced superhero. As Stanley embraces his newfound alter ego, he must navigate the chaotic world of crime, romance, and over-the-top antics.
Annie (2014)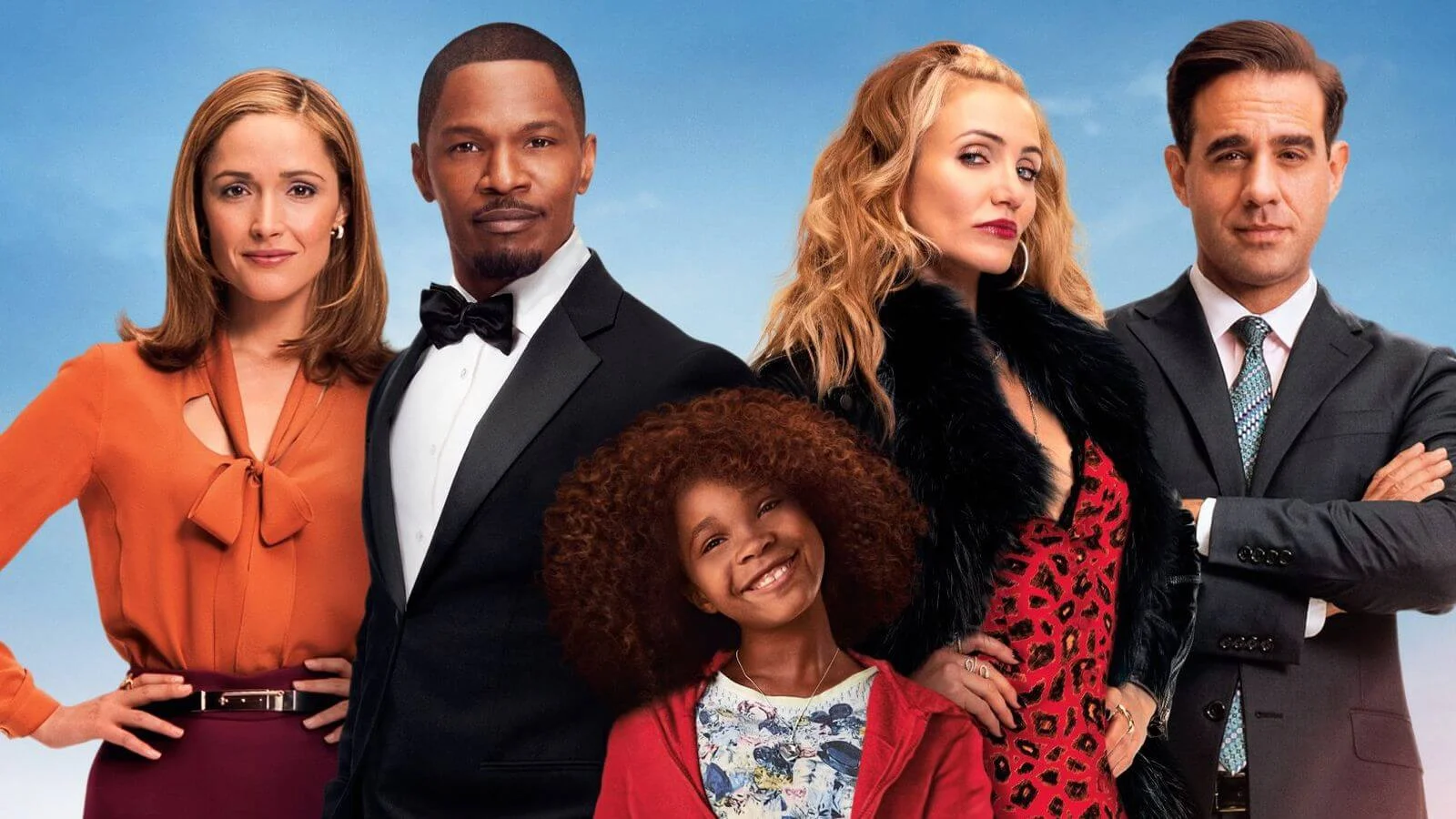 Courtesy: Vox
Cast: Quvenzhané Wallis, Jamie Foxx, Cameron Diaz
Director: Will Gluck
Duration: 1h 58min
Genre: Comedy, Drama, Family
IMDb Rating: 5.3/10
Rotten Tomatoes Rating: 27%
In this modern adaptation of the beloved musical, Cameron Diaz takes on the role of Miss Hannigan, the hilariously wicked orphanage owner. The story revolves around a spunky young girl named Annie, who dreams of finding her real parents. When she crosses paths with a wealthy mayoral candidate, Will Stacks (Jamie Foxx), her life takes an unexpected turn. As Miss Hannigan schemes to exploit Annie's situation, a heartwarming tale of family and friendship unfolds.
Charlie's Angels (2000)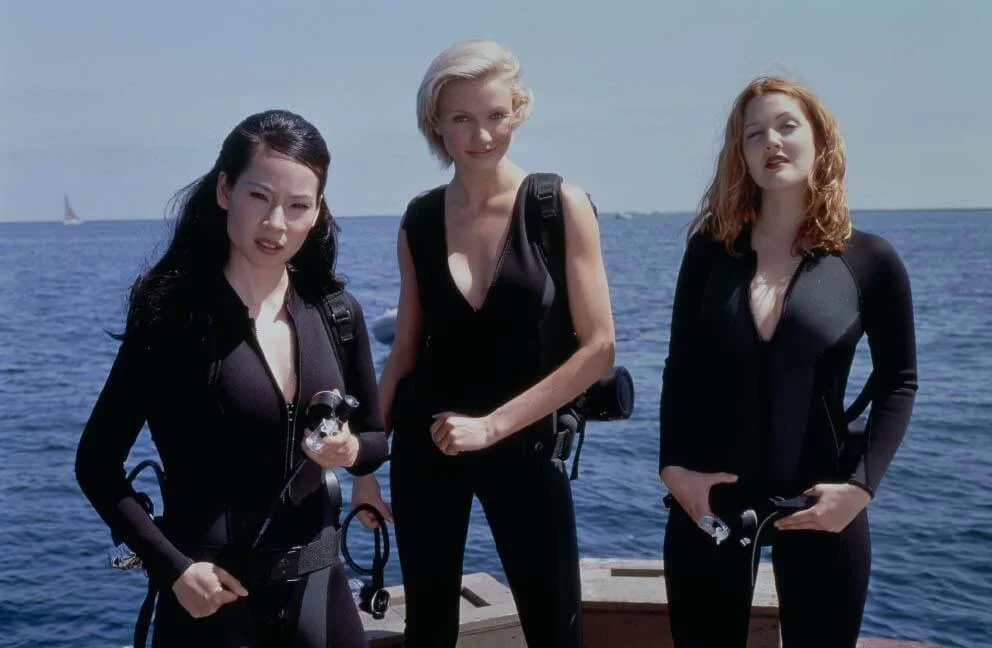 Courtesy: IMDb
Cast: Cameron Diaz, Drew Barrymore, Lucy Liu
Director: McG
Duration: 1h 38min
Genre: Action, Adventure, Comedy
IMDb Rating: 5.5/10
Rotten Tomatoes Rating: 68%
Cameron Diaz joins forces with Drew Barrymore and Lucy Liu in this action-packed comedy as they portray the iconic trio of private detectives known as Charlie's Angels. Tasked with uncovering a dangerous conspiracy, the Angels embark on a mission filled with thrilling stunts, stylish espionage, and witty banter. As they navigate the world of high-tech gadgets and undercover assignments, the Angels prove that they are a force to be reckoned with.
Read More: Top 9 Evan Peters Movies on Netflix You Can't Miss
The Other Woman (2014)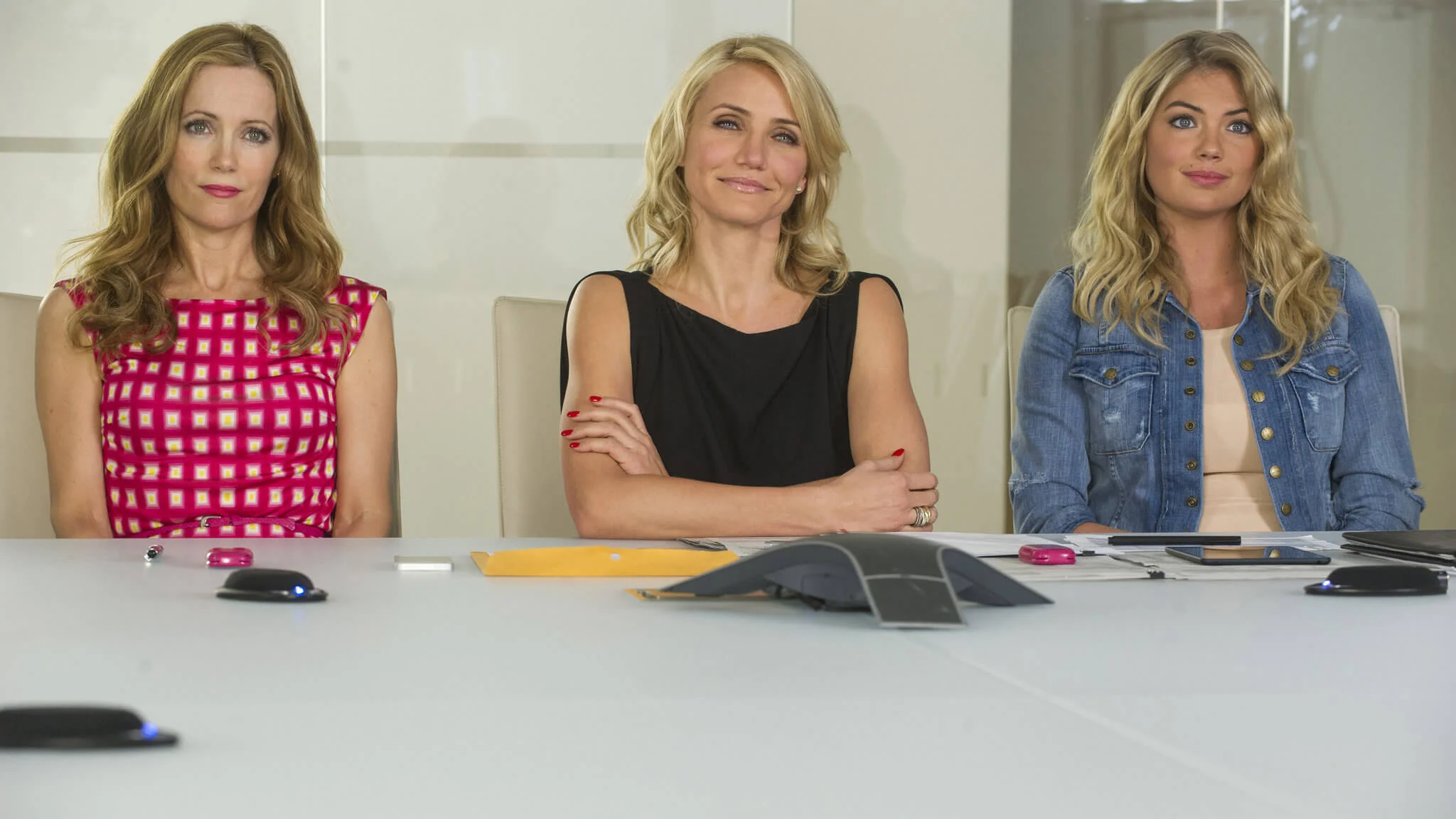 Courtesy: The New York Times
Cast: Cameron Diaz, Leslie Mann, Kate Upton
Director: Nick Cassavetes
Duration: 1h 49min
Genre: Comedy, Romance
IMDb Rating: 6.0/10
Rotten Tomatoes Rating: 25%
In this comedic tale of female empowerment, Cameron Diaz plays Carly, a successful lawyer who discovers that her boyfriend is married. Unexpectedly forming an unlikely friendship with the man's wife, Kate (Leslie Mann), they team up to plot their revenge. Along the way, they recruit yet another woman involved with the same cheating husband, played by Kate Upton. Together, they embark on a humorous journey of self-discovery and retribution.
Gangs of New York (2002)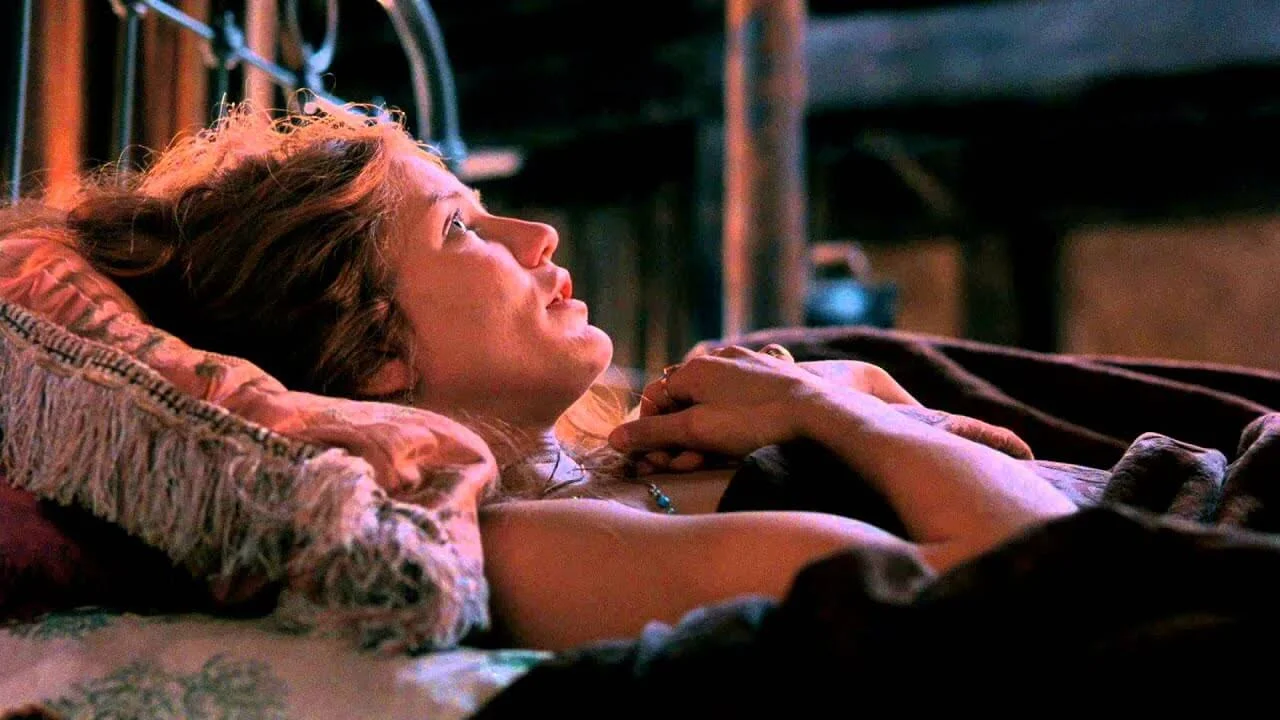 Courtesy: YouTube
Cast: Leonardo DiCaprio, Cameron Diaz, Daniel Day-Lewis
Director: Martin Scorsese
Duration: 2h 47min
Genre: Crime, Drama, History
IMDb Rating: 7.5/10
Rotten Tomatoes Rating: 75%
In this epic historical drama set in 19th-century New York City, Cameron Diaz portrays Jenny Everdeane, a pickpocket and love interest of the film's protagonist, Amsterdam Vallon (Leonardo DiCaprio). Directed by the legendary Martin Scorsese, the movie explores the violent clashes between rival gangs and their struggle for control over the city's underworld. With stellar performances and a captivating narrative, Gangs of New York offers a glimpse into a turbulent chapter in American history.
Being John Malkovich (1999)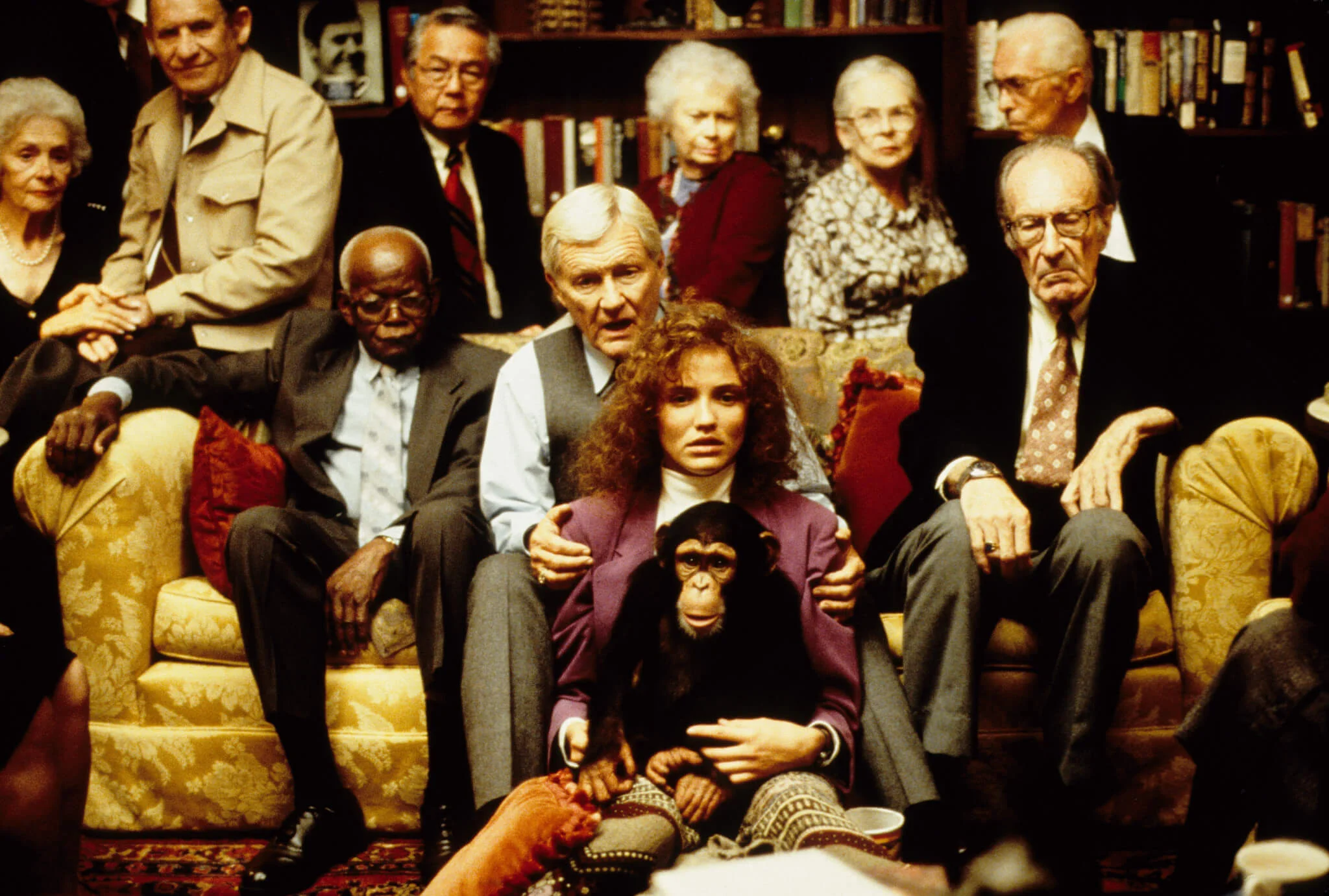 Courtesy: IMDb
Cast: John Cusack, Cameron Diaz, Catherine Keener
Director: Spike Jonze
Duration: 1h 53min
Genre: Comedy, Drama, Fantasy
IMDb Rating: 7.7/10
Rotten Tomatoes Rating: 93%
Cameron Diaz delivers a quirky and memorable performance as Lotte Schwartz in this mind-bending comedy. The film follows the bizarre journey of a puppeteer named Craig Schwartz (John Cusack), who discovers a portal that allows people to enter the mind of actor John Malkovich. As Schwartz and his colleagues explore this surreal experience, they become entangled in a complex web of love, identity, and metaphysical exploration.
There's Something About Mary (1998)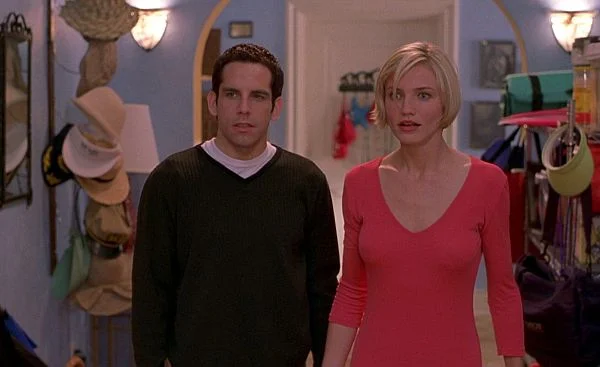 Courtesy: Critics at large
Cast: Cameron Diaz, Ben Stiller, Matt Dillon
Director: Bobby Farrelly, Peter Farrelly
Duration: 1h 59min
Genre: Comedy, Romance
IMDb Rating: 7.1/10
Rotten Tomatoes Rating: 83%
In this classic comedy, Cameron Diaz portrays Mary Jensen, a beautiful and captivating woman who captures the hearts of multiple suitors. Ted (Ben Stiller) becomes infatuated with Mary and embarks on a hilarious and often disastrous pursuit to win her affections. Packed with outrageous humor and unforgettable scenes, There's Something About Mary remains a beloved romantic comedy.
The Holiday (2006)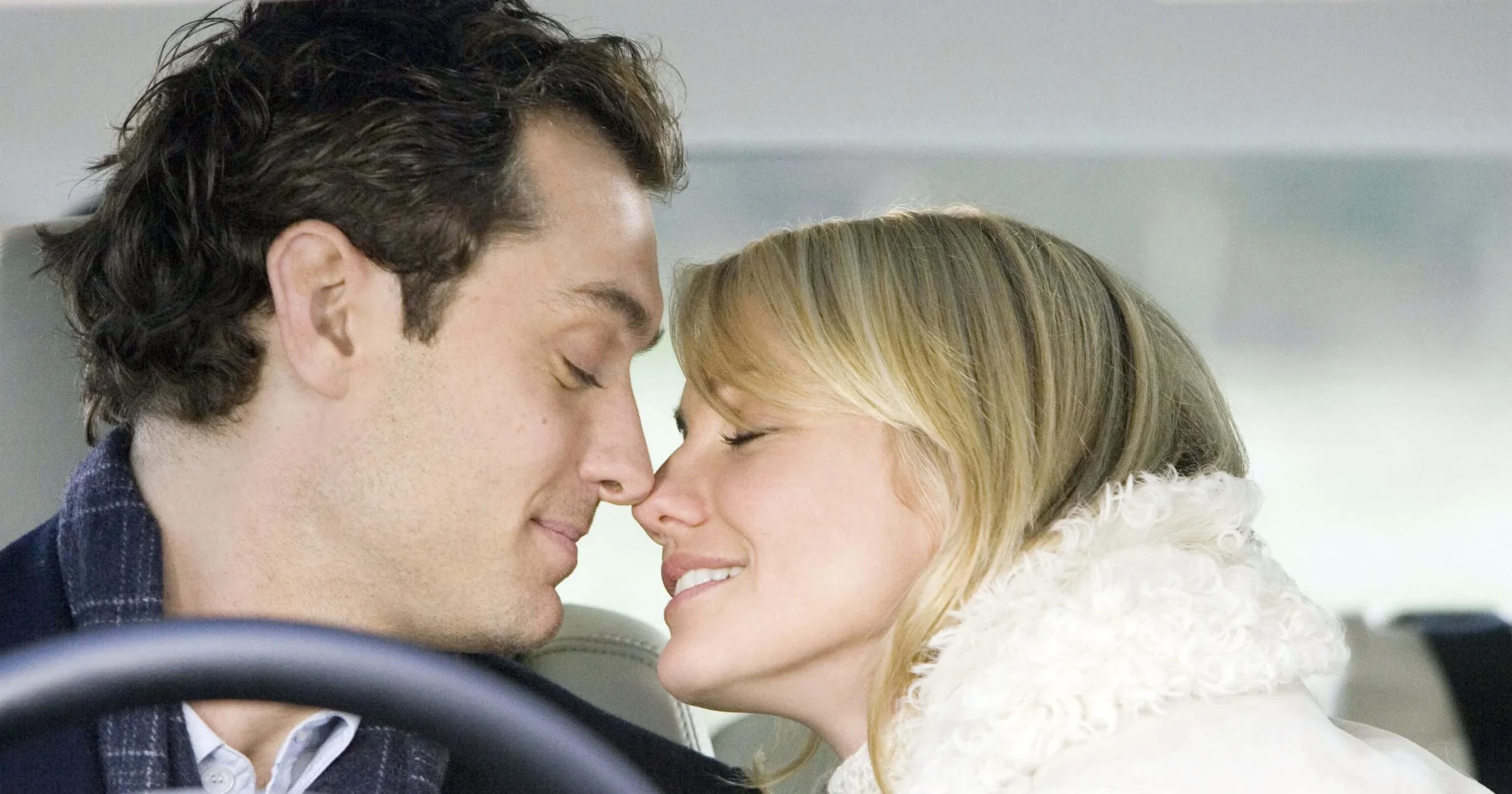 Courtesy: Refinery29
Cast: Kate Winslet, Cameron Diaz, Jude Law
Director: Nancy Meyers
Duration: 2h 18min
Genre: Comedy, Romance
IMDb Rating: 6.9/10
Rotten Tomatoes Rating: 47%
Cameron Diaz stars alongside an ensemble cast in this heartwarming holiday film. The story revolves around two women, Iris (Kate Winslet) and Amanda (Cameron Diaz), who swap homes during the Christmas season to escape their romantic woes. As they embark on new adventures and unexpected romances, The Holiday explores themes of love, friendship, and self-discovery.
Bad Teacher (2011)

Courtesy: NPR
Cast: Cameron Diaz, Jason Segel, Justin Timberlake
Director: Jake Kasdan
Duration: 1h 32min
Genre: Comedy
IMDb Rating: 5.6/10
Rotten Tomatoes Rating: 45%
Cameron Diaz takes on the role of Elizabeth Halsey, a foul-mouthed and unapologetically inappropriate middle school teacher in this raunchy comedy. Uninterested in her students' education, Elizabeth focuses on pursuing a wealthy colleague (Justin Timberlake) and navigating the ups and downs of her unconventional career. With its sharp wit and Diaz's comedic timing, Bad Teacher offers a comedic escape from the ordinary.
Read More: Jurassic Park Movies on Netflix: A Prehistoric Adventure

Conclusion:
Cameron Diaz has captivated audiences with her charm, wit, and versatility as an actress. From her breakout roles in comedies like "There's Something About Mary" to her dramatic performances in films like "Gangs of New York," Diaz has proven her talent across various genres. This list of her movies available on Netflix showcases her range as an actress and provides an opportunity for viewers to enjoy her captivating performances. Whether you're in the mood for laughter, romance, or even historical drama, Cameron Diaz's filmography on Netflix offers something for everyone. So, grab some popcorn, sit back, and immerse yourself in the world of Cameron Diaz's memorable characters.