The world of documentaries is always changing and offering diverse content to provoke the thoughts of many. One such documentary that has been gaining popularity lately is What Is A Woman, presented by Matt Walsh.
The documentary provides an in-depth explanation of gender identity, free speech, and social discourse and has been generating attention.
This article will provide details on how and where you can watch What Is A Woman and why it is a must-watch in today's cultural landscape.
---
How to Watch What Is A Woman Documentary for Free
Unfortunately, you cannot watch this documentary for free in 2023. To watch it, you need a subscription to The Daily Wire website.
The website offers different subscription tiers, but to stream the documentary, you'll want to get the All Access subscription plan, which is $20 per month and $15 per month if billed annually.
This subscription gives you access to The Daily Wires's entire library, including articles, podcasts, videos, and documentaries.
---
Where Can You Watch What Is A Woman Documentary?
If you're looking to stream What Is A Woman on platforms like Hulu, Netflix, or Amazon Prime Video, you might be disappointed as it is not available on either of these services.
You can only watch it on The Daily Wire. The conservative news media, founded by prominent conservative commentator Ben Shapiro, played an important role in funding the production of What Is A Woman, and he holds exclusive streaming rights to it.
---
About What Is A Woman Documentary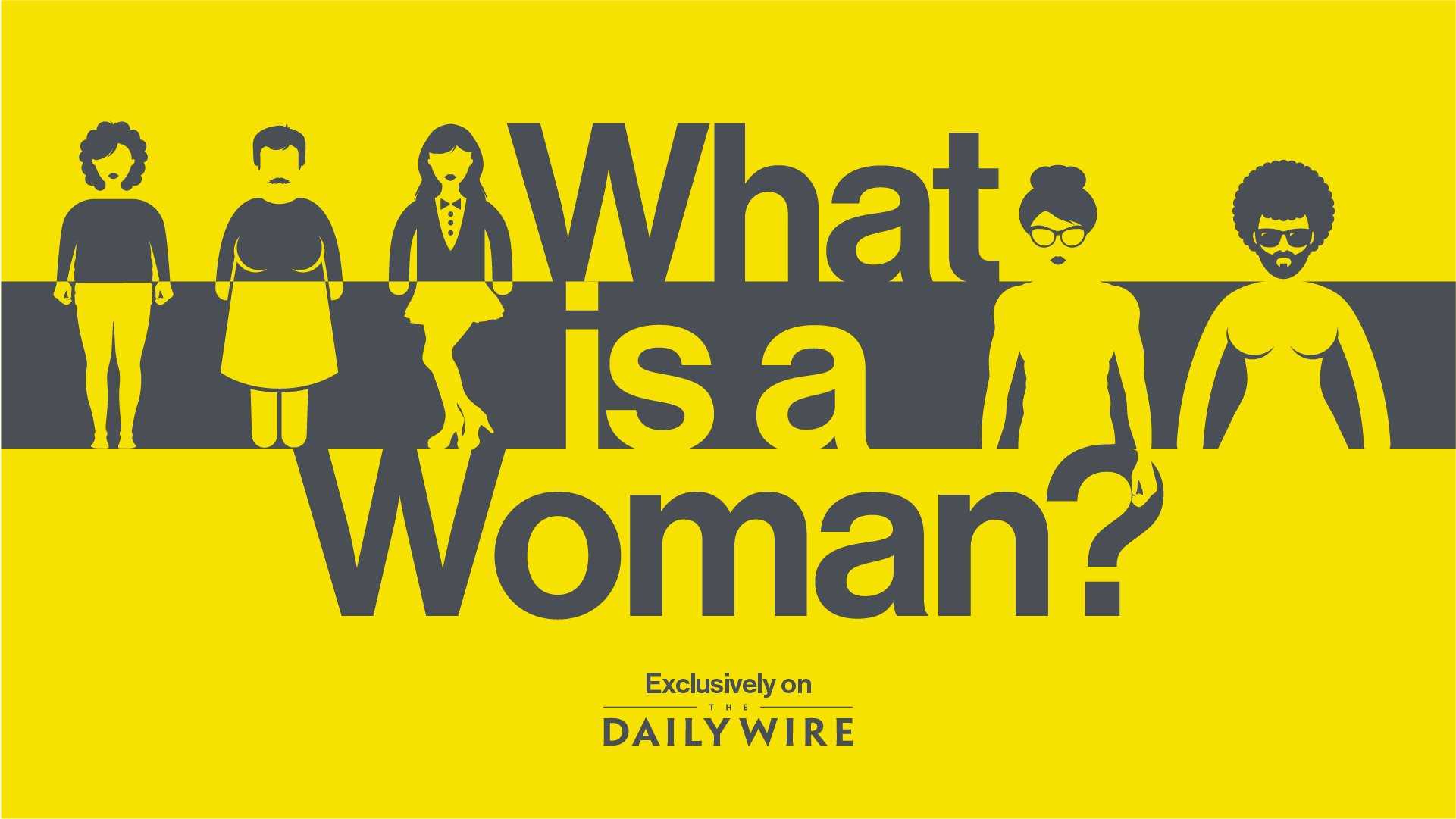 What Is A Woman documentary takes viewers on an enlightening journey, exploring the roots and significance of the term "woman." It presents a balanced and informative narrative by combining expert opinions with personal anecdotes, offering a comprehensive understanding of the subject.
---
Who is in What Is A Woman Documentary?
The documentary features renowned experts and historians who provide a scholarly perspective. It also includes individuals from diverse backgrounds who share their personal stories, anecdotes, and perspectives, enriching the documentaries' narrative.
---
How Did Elon Musk Impact the Popularity of What Is A Woman?
The documentary received significant attention when Twitter (now referred to as X) reportedly declined a deal with The Daily Wire to host What Is A Woman for free, citing concerns of "misgendering" in the film.
Jeremy Boreing, the CEO of The Daily Wire, further asserted that Twitter representatives informed them that the social network would no longer support the film and would label it as "hateful conduct" due to "misgendering."
Shortly after these allegations, Elon Musk, the owner of Twitter, publicly addressed the situation. Musk asserted that Twitter's reported rejection of What Is A Woman based on "misgendering" was a mistake, emphasizing that using an individual's preferred pronouns is an act of good manners and respect.
He also highlighted his personal commitment to using preferred names and pronouns, advocating for civility even in the face of disagreements on these matters.
---
Is What Is A Woman Worth Watching?
What Is A Woman has faced both criticism and praise for its one-sided approach to the issue of gender identity. Critics argue that Walsh fails to give a fair hearing to the views of transgender individuals and may selectively present evidence to support his argument.
Nevertheless, the documentary has also received acclaim for its willingness to address complex questions about gender identity. Some viewers have reported that the film has improved their understanding of the issue, even if they don't necessarily agree with Walsh's conclusions.
---
FAQs
Can I watch the documentary for free?
Unfortunately no, you cannot watch the documentary for free. You need to have a subscription to The Daily Wire to be able to watch it.
Is the documentary available on cable networks?
No, it is not currently available on cable networks.
Is the documentary a multi-part series?
No, it is a standalone documentary without sequels or multiple parts.
Will there be a sequel to the documentary?
There have been no official announcements regarding sequels, but stay updated by checking official channels.
---
In Conclusion
With The Daily Wire subscription, watching the documentary What Is A Woman in 2023 is more convenient than ever. This interesting documentary educates and encourages deep reflection on the complex history and multifaceted meaning of the word WOMAN.
So, get your The Daily Wire subscription today and let this documentary educate and inspire you.