It's time to say farewell to Riverdale, which concludes its impressive seven-season run with the fitting title "Goodbye, Riverdale." Impressive because, well, the Archie Comics crew's adaption was an odd kid from the start: A mash-up of Twin Peaks, snark, 1950s-style gangs, and teen-sex soap, with a side of musical elements and a youthful cast of unknowns. Sure, it's mostly CW material, but it's odd enough to run the risk of getting lost in the mix.
However, the show exploded and became a whole thing thanks to the instant youthful alchemy of KJ Apa, Cole Sprouse, Lili Reinhart, Camila Mendes, Madelaine Petsch, Vanessa Morgan, and Casey Cott, as well as the equally root-worthy adults played by Molly Ringwald, Mädchen Amick, the late Luke Perry, Skeet Ulrich, and Mark Consuelos. It also helped that the project was prioritized not only by series creator Roberto Aguirre-Sacasa, exec producer Greg Berlanti and his Berlanti Production team, but also by Archie Comics CEO Jon Goldwater, who worked tirelessly to support the show while revitalizing the iconic print brand for modern viewers. It's all over now. And it's coming to a conclusion with a gorgeous, wacky hour that honors the craziness that came before it and the characters we've grown to love as they head off to…well, anywhere.
Here, executive producer Sarah Schechter reveals a few non-spoilery hints about what fans can expect from the season finale (airing August 23) and honors the Riverdale High class for seven years of life in the town with zeal.
You got some advance notice that Riverdale was ending, and I have to say, I'm so proud that it ends almost as crazy as it's always been.
Sarah Schechter: I love the finale. It reminds me of Season 1, which was always sort of my favorite. And yes, it definitely has some of the cuckoo banana stuff. [Laughs]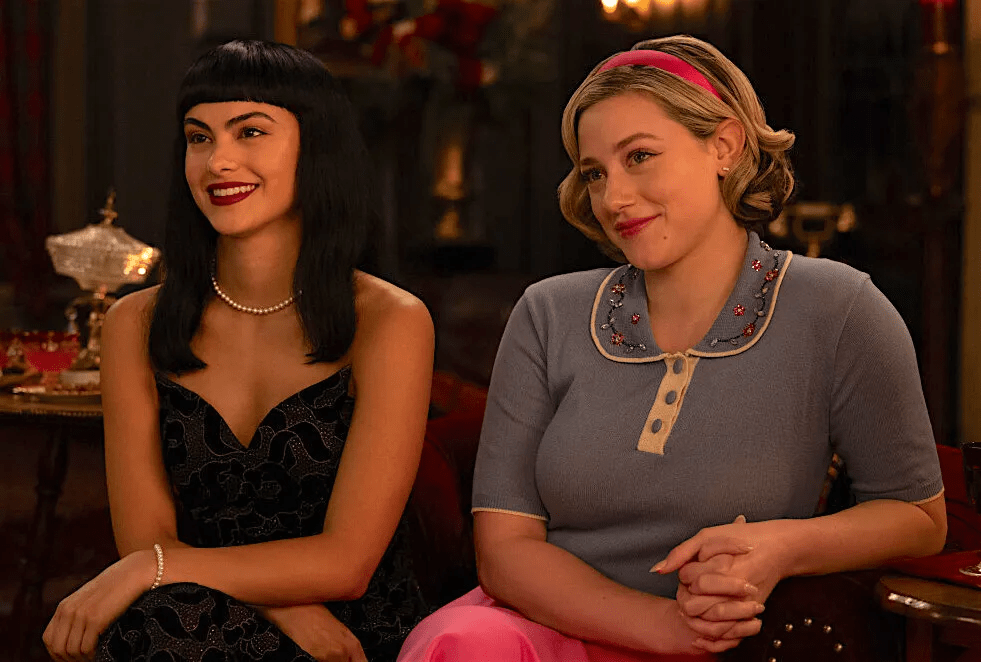 Because it exists in several timelines, there is a fantastical element…
That speaks clearly to Roberto's love of "Our Town." It has a lot to say about life and letting go and saying goodbye. I found it really emotional and really, really satisfying. And I think fans will, too. I hope.x
A lot of the finale focuses on an elderly Betty. You have no idea how grateful I was that you cast an older actress rather than putting Lili Reinhart in age makeup.
Well, we had a great director and Roberto, so yeah. And by the way, when we cast Lili, she was 19. So even seven years later, you can't make her look old. [Laughs]
I don't think any of them aged! Except for Sheriff Keller (Martin Cummins), and he actually got hotter as he got older. So when you and Berlanti Productions were told this was the final season, how did you approach the ending?
I think we've approached everything as fans, you know? So I think you go through all the emotions, and then you end up in a place where you really just wanna honor the experience. And in this day and age, to be able to have an ending that's planned is such a gift. To have been able to do this many episodes with this crew and incredible, incredible cast is also just such a gift. So, it really is that cliche yearbook quote of "Don't cry 'because it's over, smile 'because it happened." It's a gift that the show has just been such an incredible experience and so was watching all the cast grow up, you know?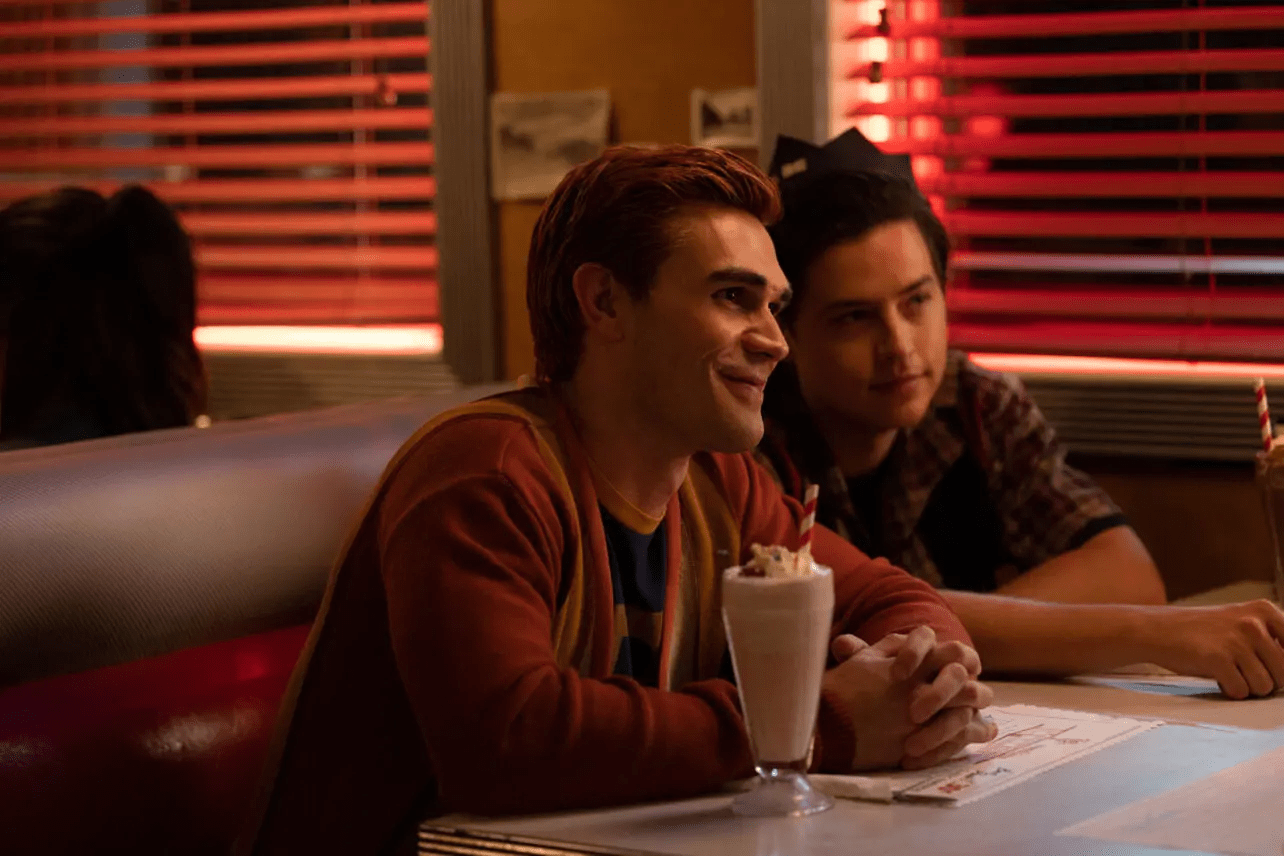 And not just grow up, but go through real stuff. This cast went through a lot during the run.
Yeah, they did. KJ had a kid. And I think everyone really grew up. Obviously we lost Luke Perry, which was really heartbreaking. But you know, I think these moments where we're forced to address life and death and endings are some of the best episodes of Riverdale. I think the episode where we said goodbye to Luke was just phenomenal. Roberto was always really up for that kind of a challenge. I think he had an emotional experience writing it and saying goodbye.
This last season has been such a hoot. It's so evident that the writers were having so much fun playing in this world, knowing that it was rooted in what we've already watched. I mean, the finale features flashbacks, but to the future.
[Laughs] Well, that also tracks with Riverdale, doesn't it? But exactly. We have really the most incredible, incredible crew on this show. And with the money that we had, what they've pulled off every week is just so phenomenal. I was walking through the stages when I went up for the finale and just seeing all the sets and how much had been built, how much had been reused, like the number of costumes? It really was incredible. I remember when we decided to build Pop's in the parking lot after filming the pilot and that seems so crazy. But to see [Spoiler] going in and walk through the diner, knowing this was the end of all these things felt so permanent. But that's life and the temporality of it. I just am so blown away by what Roberto achieved. This is the first thing he ever directed, and he knocked it out of the park. And it was so special for the cast… I don't think any of the cast could really process it as it was happening.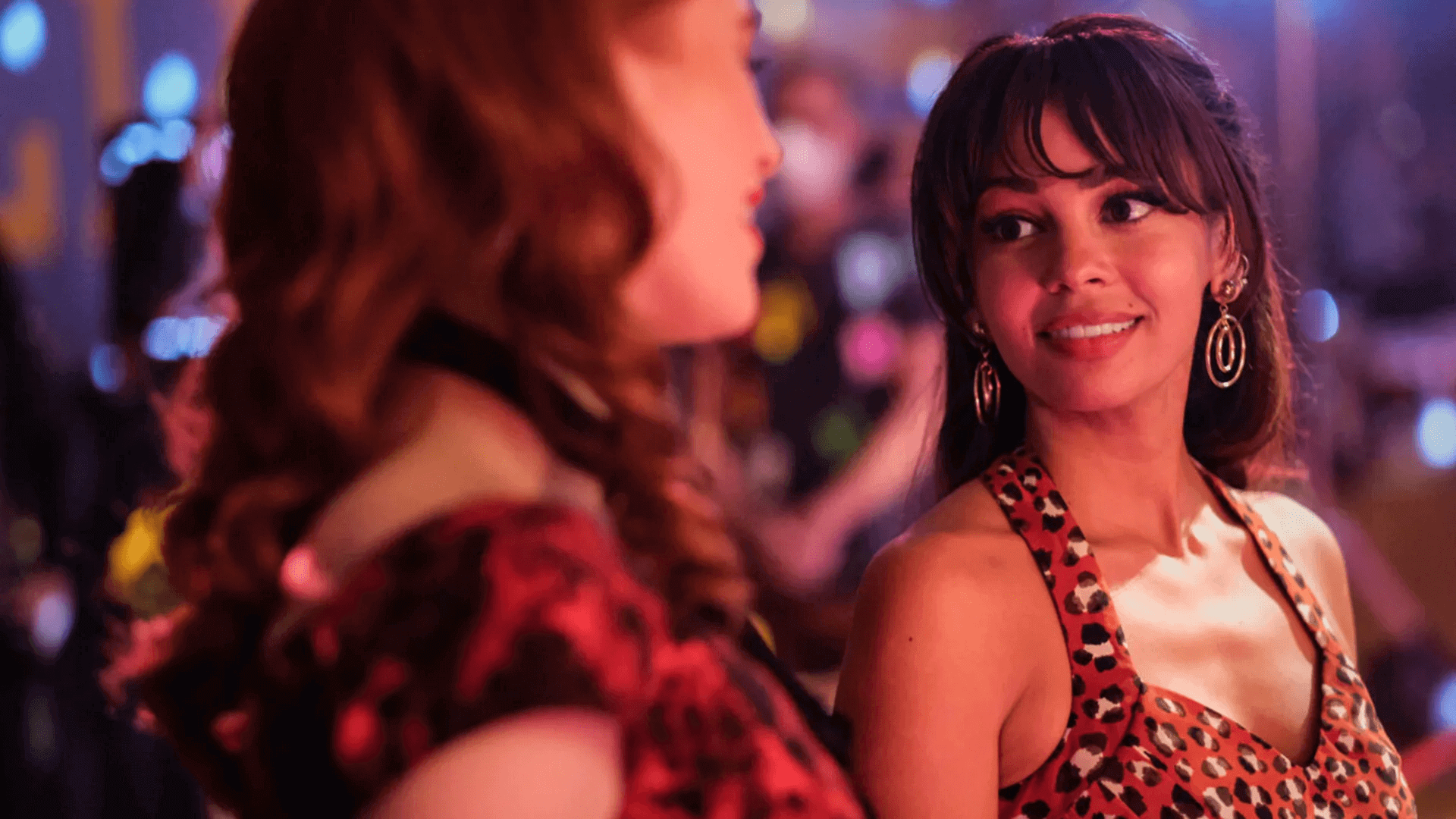 You were up there for the finale. What was the last scene shot?
Well, in typical Riverdale fashion, I thought I was there for the very end, but we shot for a few more days. [Laughs] But I know Cole was there for the last day, 'cause Cole very sweetly was like, "I know how profound this experience is, and I really don't mind being there for the very, very end," you know, just to say goodbye. Mädchen Amick went up when everyone was filming for a while. So I can't even remember…but I think the most profound thing that I witnessed was that diner scene.
There is a moment in the finale when Archie addresses the gang…and it looks like half of them were just falling apart.
Oh, yeah, I think Cami and Madelaine were both really feeling it. It was interesting though, because everyone has a different experience. It reminded me a lot of the end of high school, in that some people were so aware of the ending and you knew others were gonna be processing it for a while.
Did you get to take anything home? I can imagine with the number of shows you guys have produced, if you took a piece from every show, your house would wind up like a hoarder's situation.
In our offices, we are setting up one of the Pops neon signs. But I think it might've actually been from Comic-Con. [Laughs] I think what I take with me more than anything was [the memory] of it all. This started off when I was a feature executive at Warner Brothers. I bought a pitch from Roberto to do Riverdale as a movie, and my boss at the time had these really strange notes, so I just called Roberto and said, "I can't protect you. I know how much you love this, so don't close your deal." I've never said this before. And then very soon after, I moved over to the TV division and was sort of like, "Hey…what about TV?" And he said that was what he was already thinking. And I was like, "Great, I'm working with Greg, and he did Dawson's Creek, and that makes a lot of sense." So it was a long road to get it made and a couple years in development, but oh my God, Greg and I always just really believed in it. And then what [director] Lee Toland Krieger did with the pilot, it's just something we're really proud of.
Need to mention how game this cast has been with what you have given them. It was a huge group of newcomers and they proved they could handle a show that was so unconventional.
And they really rolled with the punches.
It must have been so great for the cast also to get to work with him as a director at the very end.
It was. And you know, there was a while there where Roberto was running multiple shows at once. And I was just sort of like, "He's never going to leave Riverdale." That's just his [show], those characters are characters he's loved for so long. The show is sort of in his soul. So I'm also so proud that this was his directorial debut and that he was able to really be there for the end because this all sort of came out of his heart.
The cast is really, really incredible. The whole crew is. From the writers and costume designers down to the sound mixers on the musical episodes, it's just people really doing incredible, incredible work. I've been with the show forever really, and I think a lot of people grew up on the show in different ways. We were always growing up, and so I think in that way, it just was like a very meaningful experience for everyone, and we're just so grateful we got to actually end it properly.
Riverdale, Series Finale, Wednesday, August 23, 9/8c, The CW