North West said she aspires to become a "business owner" in the same vein as her parents, with the goal of eventually acquiring the Yeezy and SKIMS brands.
In an interview for her first solo magazine cover with i-D, North discussed how she gets her inspiration for style, her go-to pieces for clothing, and "the best thing about being North West," which she describes as being able to play basketball and "everything" in addition to Halloween Horror Nights, which is probably held at Universal Studios.
The ten-year-old thought back to her goals for the future, which include becoming a rapper, playing basketball, and walking dogs once she's thirteen so she can save her money for art supplies.
View this post on Instagram
North told i-D,
"Also, one day I want to own Yeezy and SKIMS, and I want to be a business owner,"
Her parents, Ye, formerly known as Kanye West, and Kim Kardashian, have both amassed enormous business empires. Aside from SKIMS, Kardashian also owns the private equity company SKKY and her own skincare brand, SKKN.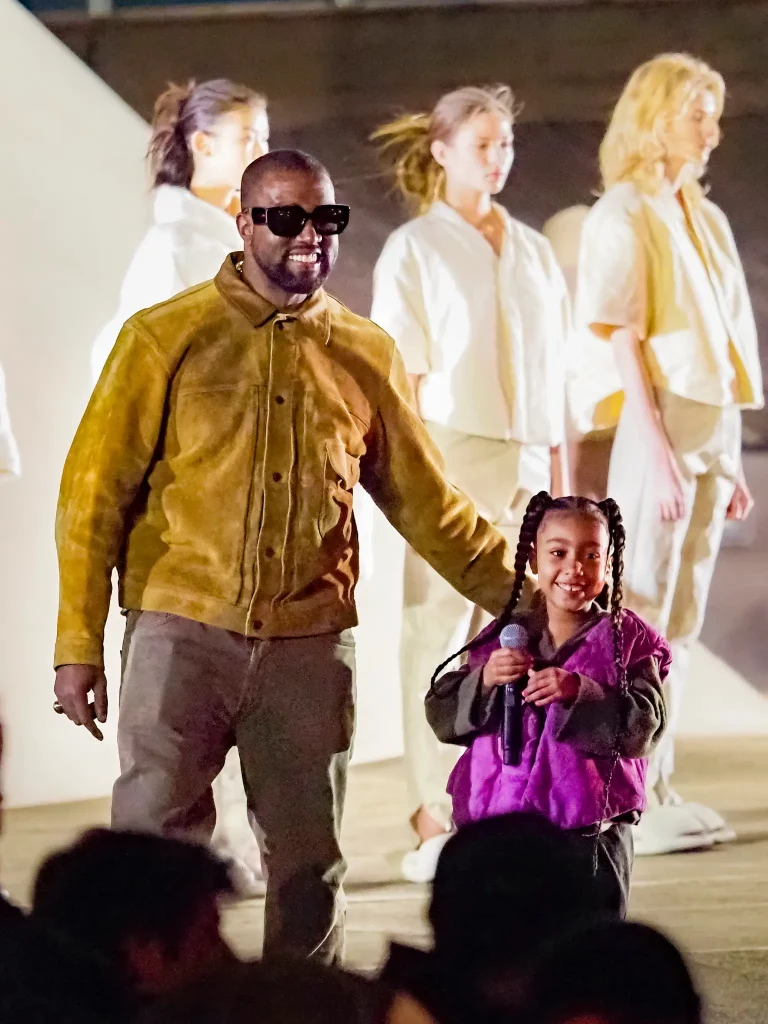 Ye said that he had instructed his oldest daughter to protect her younger siblings and to not allow anyone to "take over" the family businesses in an interview with ABC News from September 2022.
Ye said,
"I'm literally saying this to her because I realize she's one of the people in the family that will make sure that no one ever takes our company, no one ever takes what me and Kim have built with both of our brands and the brands that we're building now,"
In October 2022, Adidas, which made the Yeezy sneakers, broke off its collaboration with Ye due to his antisemitic remarks. According to Forbes, Ye's loss of the partnership reduced his net worth and caused him to lose his billionaire status.
North has ambitions beyond merely carrying on her parents' business legacy. She admitted to being her own style icon to i-D, but she also mentioned how she would someday like to acquire her parents' wardrobes.
"If they fit me," she told i-D.