Winning Time and NBA drama fans may have been unhappy by HBO's cancellation, but Los Angeles Lakers icon Magic Johnson was not among them.
The five-time NBA champion recently told to The Hollywood Reporter that he "never watched" the Adam McKay-produced series because "nobody in this world can tell the Lakers story." The series focused on his years as the face of the Showtime-era Lakers.
He added, "Well, I never watched it because nobody in this world can tell the Lakers story [like it needed to be told]. The Showtime story? Nobody! Dr. Buss was way ahead of his time as an owner. Our team? Unbelievable! The Laker girls with Paula Abdul? Unbelievable! Nobody can tell that story," 
Johnson, who was played by newcomer Quincy Isaiah on Winning Time, continued by claiming that none of his former colleagues or associates had watched the two-season with the subtitle The Rise of the Lakers Dynasty. "So, none of us watched it because it was fictional. You just can't tell that story. But, hey, that's on them."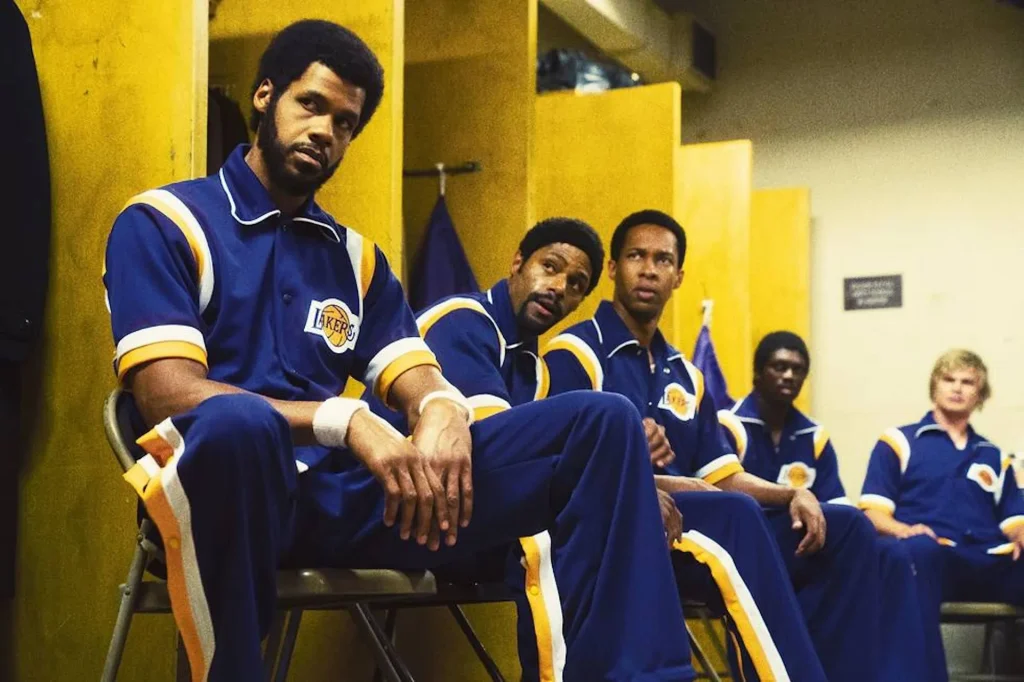 Based on Jeff Pearlman's book Showtime: Magic, Kareem, Riley, and the Los Angeles Lakers, Winning Time followed the personal and professional lives of one of sports' most admired and successful dynasties in the 1980s, the Los Angeles Lakers. The series was co-created by Max Borenstein and Jim Hecht wich stars John C. Reilly as Jerry Buss, Quincy Isaiah as Johnson, Jason Clarke as Jerry West, Adrien Brody as Pat Riley, Sally Field as Jeanie Buss, Dr. Solomon Hughes as Kareem Abdul-Jabbar, Jason Segel as Paul Westhead, DeVaughn Nixon as Norm Nixon, Delante Desouza as Michael Cooper, and Sean Patrick Small as Larry Bird, among others.
Johnson indicated to THR that he's open to narratively telling his own life story. "If I do, I got two of the biggest friends in the business, [Denzel Washington and Samuel L. Jackson]," he said while Jackson stood over his shoulder at the event. "So, if I ever do it, it would be with one of my friends because they already know me. We'll see."
The four-part Apple TV+ documentary series They Call Me Magic has had Johnson as its topic. But since the 64-year-old has his hands full on the business front, no one could blame him if he never gets around to the movie or limited series version of his life narrative. Johnson is co-owner of the Los Angeles Dodgers, the Los Angeles Sparks of the WNBA, the Los Angeles Football Club of Major League Soccer, and the eSports team Team Liquid. He is also chairman and CEO of the investment conglomerate Magic Johnson Enterprises. In addition, he owns majority stakes in several businesses, including the multibillion-dollar financial services firm EquiTrust and the food service and facilities management firm SodexoMAGIC.
He joined the Washington Commanders as a co-owner earlier this year. "I am thrilled that I am an NFL owner and to be able to break down some of those barriers where minorities hadn't been," Johnson continued to be at the event on Thursday. He complimented his partners, led by Josh Harris, and stated that, aside from being one of just a few Black NFL club owners, investing in another professional sports franchise made financial sense.