Kevin Spacey received a standing ovation from the audience at Oxford University on Monday, October 16 after giving a performance as part of a lecture on cancel culture. This is thought to have been his first public appearance since being cleared of sexual assault charges in a widely reported U.K. trial.
Oxford, England: Actor Kevin Spacey receives a standing ovation at the Roger Scruton memorial lecture for a monologue performance from Shakespeare's Timon of Athens. @DouglasKMurray is the event's featured speaker. Spacey was recently exonerated of all charges in the UK over four… pic.twitter.com/ZkFCOYe3M6

— Andy Ngô 🏳️‍🌈 (@MrAndyNgo) October 16, 2023
The two-time Oscar winner performed a five-minute sequence from Timon of Athens, a play by William Shakespeare about money, greed, and betrayal. Many modern critics have claimed that the piece addresses what is now known as cancel culture.
Douglas Murray, a journalist, author, and supporter of free speech who serves as assistant editor of the avowedly conservative publication The Spectator, introduced Spacey, 64, who is believed to have remained in London after the trial finished in July. Murray, whose views have been linked to far-right political ideas, called Spacey "one of the great actors of his generation and somebody I'm proud to call a friend."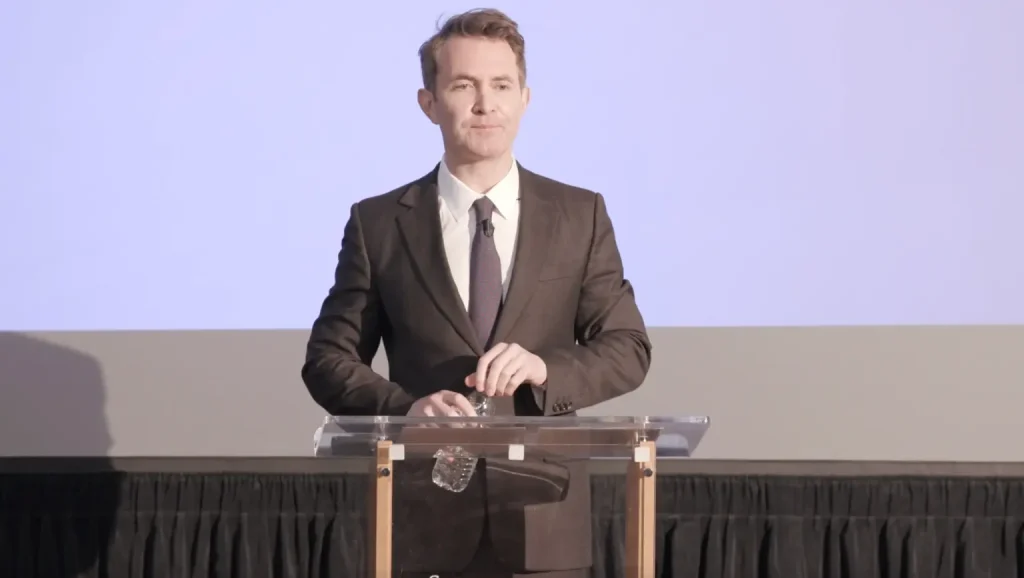 Timon of Athens, a play by William Shakespeare that was first published in the early 1600s, is the story of a wealthy citizen of the Greek city who lavishes his wealth on parasitic associates only to find himself rejected by them when he loses his wealth. He eventually abandons humanity and takes up residence alone in a cave.
Although Spacey did not explain why he chose an excerpt from this play, it is possible to interpret the performance as a response to his own exclusion from Hollywood and the cultural scene following the sexual assault charges that surfaced in 2017.
Spacey's performance took place during a lecture honoring the late Sir Roger Scruton, a philosopher who in 2019 lost his job as a government adviser after a British journalist tweeted a portion of an interview with Scruton in which he called the Chinese people "a kind of replica of the next one." After the complete transcript was made public, Scruton was later reappointed.
Additionally, the concert at Oxford University took place just a few days after the London Prince Charles Cinema dropped on its agreement to host the global premiere of Control, Spacey's first movie since the trial.
"Last night it came to our attention that your film features Kevin Spacey, in particular his first film since the court case," the manager of the central London cinema told The Telegraph. "My staff as well as I are horrified that we are being mentioned in the same breath as his new film for the premiere."
Control will be released on December 15 in the United Kingdom and the United States.