Jada Pinkett Smith has had an eventful life. "Yeah, it could be a movie," she says, laughing. And her riveting and honest new book, Worthy, details her highs, lows, lower lows, and higher highs.
Now 52, Jada shares intimate details about her marriage to Will Smith, her battle with mental health and suicidal ideation, the infamous 2022 Oscars, and her childhood. She claims that it is there that lessons were learnt — and not learned.
And that's when she started living a double life: rising drug dealer on the streets, a talented performer at school.
"When you aren't the priority of your parents," Jada tells PEOPLE in this week's issue, "you don't know how to be a priority to yourself. I had parents who were addicted to drugs."
Jada was raised in many households. Sometimes she was with her maternal grandmother, who would become a guiding figure in her life, and other times she was with her mother, Adrienne Banfield-Norris, a heroin addict who would get sober and become a mainstay in her and her children's lives, as well as on the set of Red Table Talk. Her abusive father would sometimes enter and exit her life. (Robsol Pinkett Jr. died in 2010.)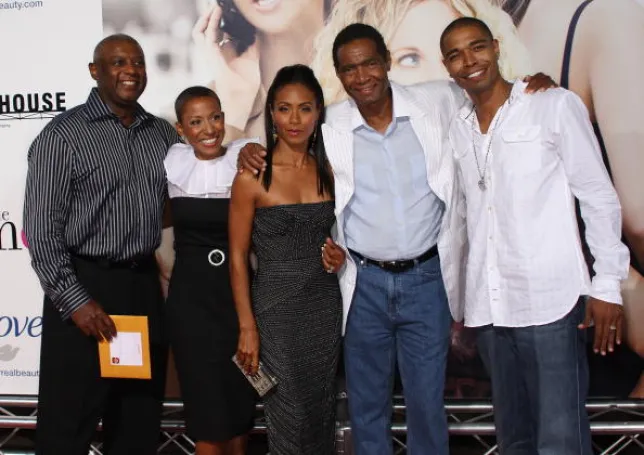 "Not having a healthy foundation, as I would come to find out way into my adulthood, had some really strong effects in regard to how I saw myself," she says.
But she can see her childhood perfectly now. "Our parents are not responsible for our wholeness," she shares. "But I didn't know how to create healthy boundaries, to create healthy relationships."
Marion Banfield, her late grandma, taught her invaluable lessons. "My grandmother thought that it was very important that I be able to relate to anyone, and she felt as though I needed to be well-rounded in order to do that," Jada says. "So whether it was through reading books or hobbies, understanding different kinds of religion, she wanted me to always have an entry point to be able to have a common ground with another person."
She also showed her how to run a household. "A pristine house, that's for sure! I know how to clean some floorboards and how to clean a bathroom," says Jada. "She also taught me never to depend on a man. For pleasure or for money. She's like, 'Your pleasure belongs to you.' And 'do not depend on a man for finances.'"
"I knew that anything that I needed was something I needed to provide for," Jada says. "I decided to sell drugs."
"Growing up, the drug dealers were the ones that had affluence," shares Jada. "That's what we readily saw as success. And so for me, considering my circumstances at the time, my mother was not doing well. She was a high-functioning heroin addict. We didn't have the things that we should have. The home we lived in was not taken care of."
Jada worked several jobs, "legit jobs," starting at 12. "Having money in my pocket was a must," she says. She was a telemarketer, she worked at The Gap. "I just wanted financial freedom," says Jada.
There was also the "what if" fears, she says. "What if something happens to my mother? What if she doesn't come home one night? Either overdosed, arrested, whatever. And so, I decided to sell drugs. I decided to sell crack cocaine."
Everyone, she says, was dealing with the drug epidemic in Baltimore in the 1980s. "Everybody," Jada says. "Drugs were going to touch you, period. You could use them, you could sell them, but there was no being in an environment like that and drugs not touch you. And I'm not saying that it's right, of course, now being in a whole different mindset. But when you're living in a war zone and you just thinking about survival, I wasn't trying to use drugs. I surely wasn't going to be a drug dealer's girlfriend. But I wanted money so that I could be independent. I wanted to take care of myself."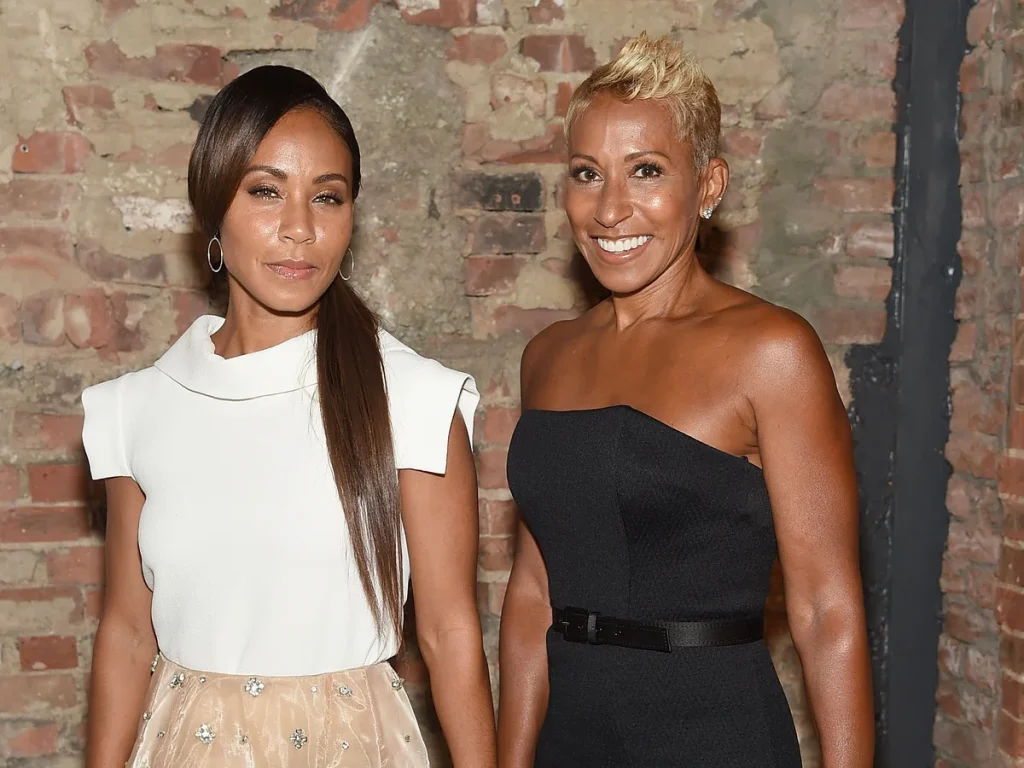 She laughs at her ambition and hubris. "I thought I was going to be a queen pin, for sure," she remembers. "You can get caught up in the scenery. I was rollin' with some really high rollers at the time. That's a whole 'nother Jada, a whole 'nother Jada that would chase somebody down the alley with a switchblade because they stole $700. Or the Jada that would sell crack cocaine and then get set up and two dudes come in with nine-millimeters and she gets a gun put to her head."
She turns serious. "That was my solution at that particular time to survive," says Jada. "And it really helped me. But it put me into a lot of danger and I hurt a lot of people along the way."
Jada says that at times she thought she was doing good. "We really felt like there were times where we were being so charitable," she shares. "Whether it was like we'd see a single mom or an elderly woman in the market and we'd pay for their groceries. Or we're in a restaurant, we're going to pay for somebody's meal or what have you. And you really think that you're helping without recognizing that you are part of the problem as well."
Jada adds that she thought she was doing well at times. "The number one thing that I feel like the Baltimore Streets taught me," Jada says, "was fearlessness and being able to detect danger. And I brought that to Hollywood in 1990."
Worthy, her new memoir, hits bookstores on October 17.
If you or someone you know is struggling with substance abuse, please contact the SAMHSA helpline at 1-800-662-HELP.