Warning: This story contains spoilers for the Frasier revival on Paramount+
2004 saw "Frasier" say goodbye to its viewers. However, that didn't deter Joe Cristalli ("Life in Pieces") from going after his ambition of penning an NBC sitcom.
"I started a Twitter feed [called Frasier for Hire] that was all about getting a job to write on Frasier, which is obviously insane because the show had been off the air for 10 years," Cristalli, who is now the co-creator, co-executive producer, and co-showrunner for Paramount+'s revival, told TheWrap. "But I basically was just doing Frasier jokes, kind of like the Modern Seinfeld guy, just these are dialogue snippets of what would be on the show now. And I did that to no acclaim for like three years. I think I got somewhere in the ballpark of 2,000 followers."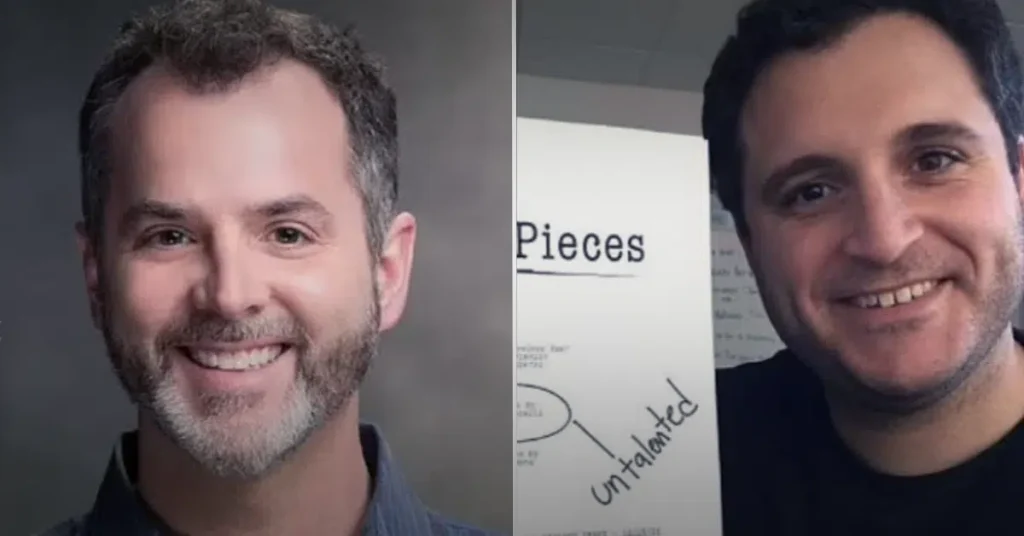 "I made my agent send that Twitter feed to his producers. Also, I obviously had a Frasier spec that I had just written because it was timely and people were asking for it. So I had her send the spec and the Twitter feed, which I will say to no acclaim," Cristalli continued. "I thought they were pretty good, like there's some good stuff in there, and they also saw that there was some good stuff because they brought me in for a meeting."
Cristalli's original concept, however, was rejected.
"They very rightly said we're not gonna give you the reins to Frasier. Who are you? You're basically nobody," he said. "So that's when I called Chris [Harris] who's been doing this a lot longer than I have and said I have an idea."
After going through thirty versions of various ideas, Grammer and his producers finally settled on the new one that Cristalli and Harris ("How I Met Your Mother") had created together.
"For the last like 5 or 6 years, we've basically been crafting the pitch and the script and getting it ready with obviously many thumps and stops and starts along the way," Cristalli added.
Grammer was convinced that in order to truly fill Frasier's shoes, a comeback would have to address the key question that viewers would be wondering: Why now?
"Even before we came along, [Kelsey Grammer] knew that the central reason was going to be his relationship with his son, much like the original series was about Frasier being the son of Martin … that was never in question," Harris said. "One of the most glaring, interesting things about the original series was that they brought Freddie in about once a year for an episode but other than that, besides a few phone calls, you barely ever heard him. So this was an area where it felt like we had the most story to tell and there was a story to tell because Frasier, as you can imagine from the original series, envisions himself as a good father."
But as Frasier discovers in the revival's pilot, "a lot's been lacking," said Harris.
"He hasn't been the father that he envisioned himself as or hopes to be, especially in light of his own father's passing which makes everything hit home a little bit more," he added.
Freddy is played by Jack Cutmore-Scott, who Cristalli characterizes as a "fun combination of Martin and Frasier."
"He's got this Ivy League pedigree but he's also blue-collar," he added. "When Frasier and Martin would jab at each other, Martin could give it right back to him, but not on the intellectual side that Freddy can. So he can stand toe to toe with his dad a little bit more on certain things. We always thought that it would be fun making Frasier more the patriarch but still being the one that's getting needled the most."
Another new character is Eve, played by Jess Salgueiro, who is described by Harris as having her own "emotional heft" and acting as a "really nice sounding board" between Freddy's and Frasier's worlds.
"They both need to feel comfortable expressing stuff they can't express to the other person. Freddy is going to have something he wants to say to his dad that he's only be able to say to Eve and vice versa with Frasier. So we needed somebody that felt really emotional at her core but also very breezy," Harris explained. "Even though she's ostensibly a stranger to Frasier, he feels comfortable opening up to her even in the pilot. So I think that's a product of how good of an actress Jess is because her part just kept getting bigger as we did the pilot. She just kept evolving it and would add in stuff and she became so delightful. It's like, 'all right, she needs more space, we need to make more room for her' and you feel it as the episodes go on."
Although Frasier's brother Niles (David Hyde Pierce) is clearly missing from the revival, it does feature David (Anders Keith), the son of Frasier and Daphe (Jane Leeves).
"We were not trying to do a 1 to 1 replacement. I think that will be an instinct to many people when they're watching it to say 'Oh, that's a little bit Niles or that's Daphne.' I don't think that would be fair to the old show or the new show but obviously that's an instinct even in several of the reviews. You can feel people trying to find the old characters in the new," Harris said. "Obviously, we see David as a hybrid of his two parents. He's got a lot of the neuroses of Niles. He's got a lot of the empathy and humanity of Daphne and he's also his own character."
Harris noted that David is "not fully formed yet."
"We talked about him almost being not quite at the adult stage of his metamorphosis yet because he's a college freshman. So this is someone who's awkward in his own body and not quite sure who he is yet," he continued. "And we definitely have had fun seeing glimpses of his father, glimpses of his mother, but we ultimately want him to feel like his own character."
Jordan McMahon and Tom Russo serve as executive producers of the "Frasier" revival in addition to Cristalli, Harris, and Grammer. CBS Studios and Grammer's Grammnet NH Productions collaborate to produce the series.
James Burrows, the renowned television filmmaker best known for his work as the co-creator, executive producer, and director of "Cheers," "The Original Fraiser," "Will & Grace," and "Friends," helmed the first two episodes.
Paramount+'s "Frasier" has three episodes available for streaming right now, with new episodes dropping every Thursday.