Al Pacino and his girlfriend Noor Alfallah have agreed on a custody, visitation, and child support plan for their four-month-old son Roman Alfallah Pacino.
After Alfallah filed for custody in September, the Godfather star, 83, and Alfallah, 29, came to an amicable deal for the child, according to legal documents reviewed by The Blast on Thursday.
As per the report, the Oscar-winning actor was 'expected to pay a generous amount' in child support to Alfallah.
Pacino, 83, also agreed to pay attorneys' fees for Alfallah, 29.
In early September, Alfallah filed for full custody of their son, requesting that Pacino have "reasonable visitation" rights while also providing him shared legal custody, allowing him to have a say in important decisions such as health care and schooling.
To further support her claim that Pacino is Roman's biological father, she also sent a copy of a signed "voluntary declaration of parentage."
The pair were rumored to have broken up after the custody filing, but Pacino's representative told Page Six that they were still very much in love at the time.
"Al and Noor have successfully worked together and have mutually reached agreements regarding their child, Roman," Pacino's rep said.
Pacino's spokesman later denied the actor had split up with his girlfriend, telling DailyMail.com, 'They are together.'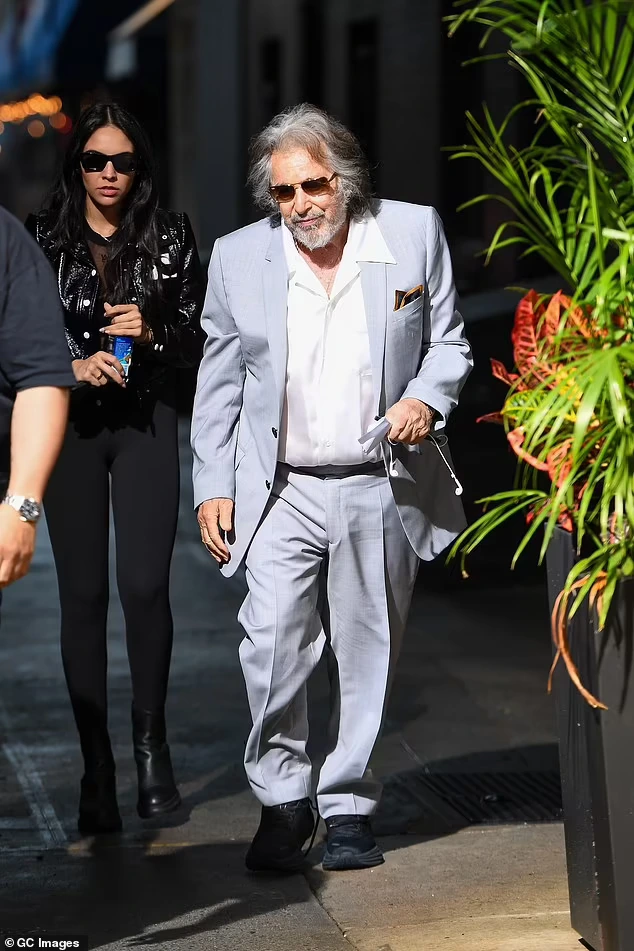 The legal documents state that 'the court may make orders for support of the children and issue an earnings assignment without further notice to either party.'
It was anticipated that the case's judge would determine a sum depending on what Alfallah demands in upcoming sessions; the outlet stated that there was no proof Pacino objected to any of the claims.
On June 6, Alfallah gave birth to Roman. Pacino's fourth child, but her first.
View this post on Instagram
The Scarface star already has three children with two women; he shares 22-year-old twins Olivia Pacino and Anton James Pacino with Beverly D'Angelo; and Julie Pacino, 34, with Jan Tarrant.