Embracing her talents and captivating audiences with her performances, Jenna Ortega has emerged as a rising star in the world of entertainment. With notable appearances in various Netflix productions, Ortega has showcased her versatility and left a lasting impact on viewers. This blog post delves into her journey, explores her diverse roles, unveils her standout performances, and analyzes her influence on Netflix's original programming. Let's take a closer look at the rising star, Jenna Ortega, and her significant contributions to the realm of Netflix productions.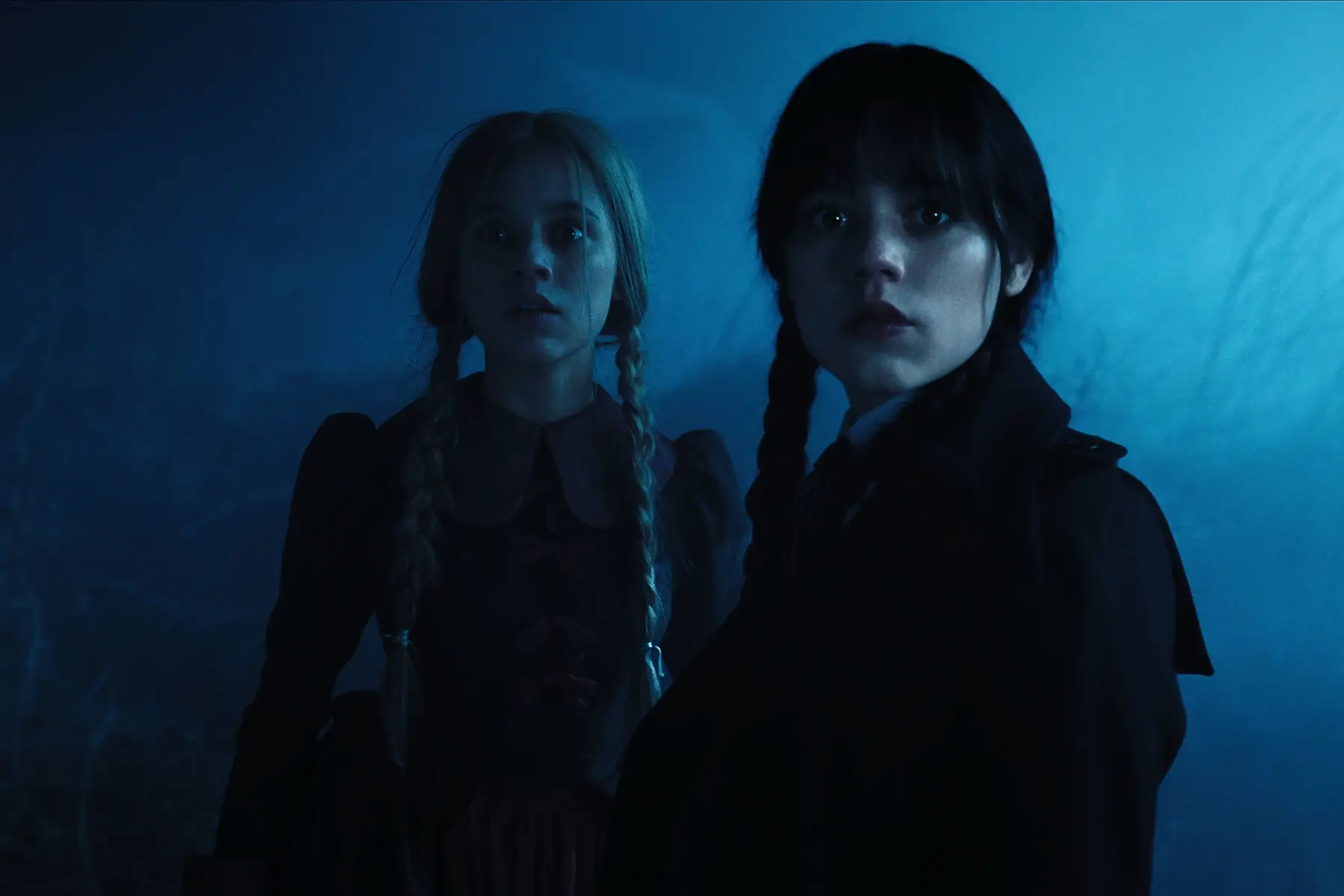 Courtesy: Rolling Stone
Wednesday:
Cast: Jenna Ortega, Catherine Zeta-Jones, Luis Guzmán, Melissa Barrera
Director: Tim Burton
Duration: Not yet released
Genre: Fantasy, Mystery
IMDb Rating: Not available
"Wednesday" is a Netflix series directed by Tim Burton, based on the character Wednesday Addams from "The Addams Family." The show follows Wednesday as a student at Nevermore Academy, where she navigates her supernatural abilities while solving mysterious crimes and uncovering family secrets.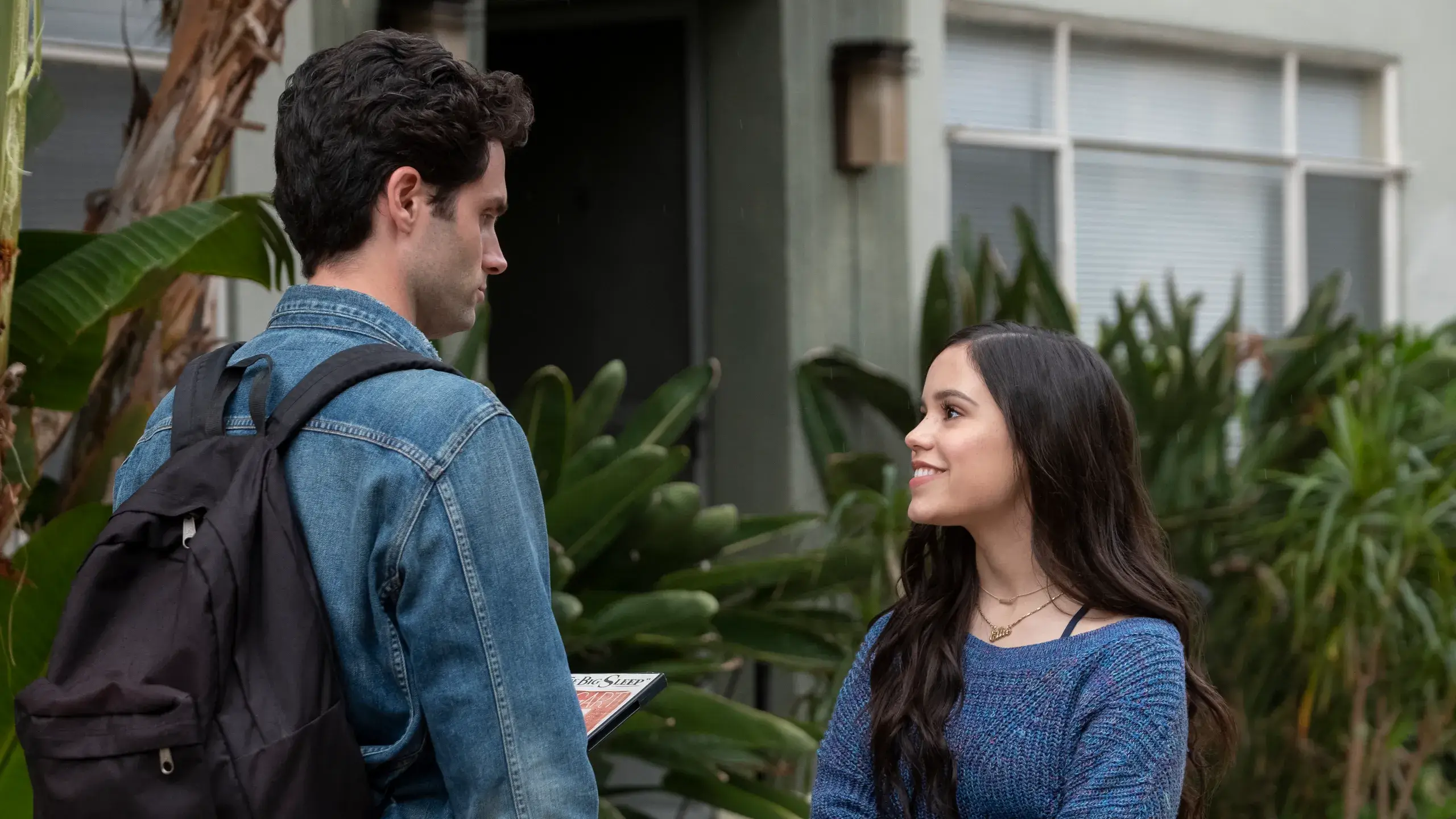 Courtesy: Teen Vogue
You:
Cast: Penn Badgley, Victoria Pedretti, Jenna Ortega
Director: Various (TV series)
Duration: Varies per episode
Genre: Crime, Drama, Thriller
IMDb Rating: 7.7/10 
In the TV series "You," Jenna Ortega plays the character Ellie Alves. The show revolves around Joe Goldberg, a bookstore manager with a dark obsession for the people he becomes infatuated with. Ortega's character, Ellie, becomes entangled in Joe's web of secrets and lies, leading to intense and suspenseful moments throughout the series.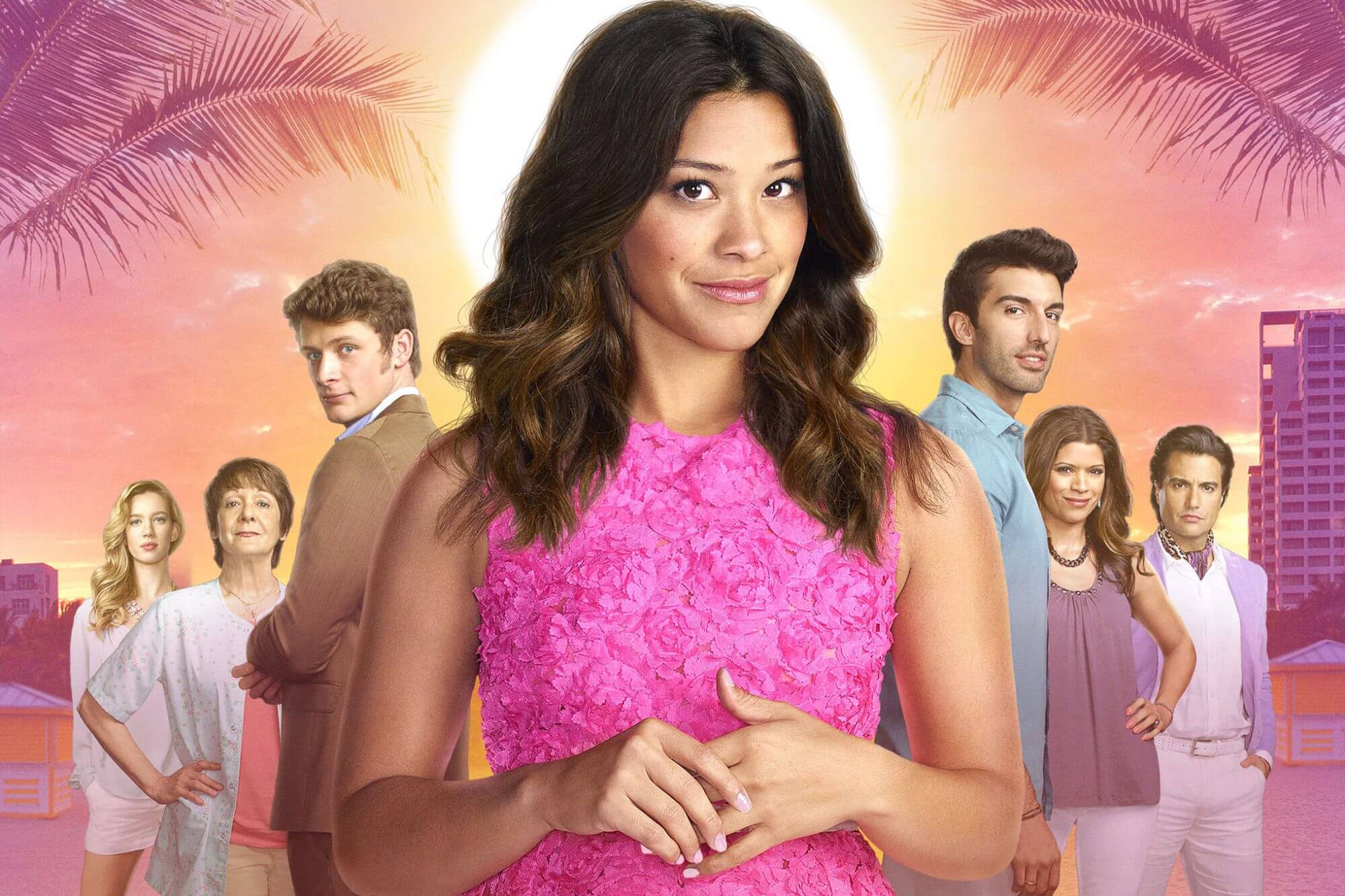 Courtesy: Entertainment Weekly
Jane the Virgin:
Cast: Gina Rodriguez, Andrea Navedo, Yael Grobglas, Justin Baldoni, Jenna Ortega
Director: Various (TV series)
Duration: Varies per episode
IMDb Rating: 7.8/10 
In the TV series "Jane the Virgin," Jenna Ortega portrays the character Young Jane. The show follows Jane Villanueva, a young woman who becomes pregnant after being accidentally artificially inseminated. Ortega's portrayal of the young Jane provides insight into the character's formative years and adds depth to the overall narrative.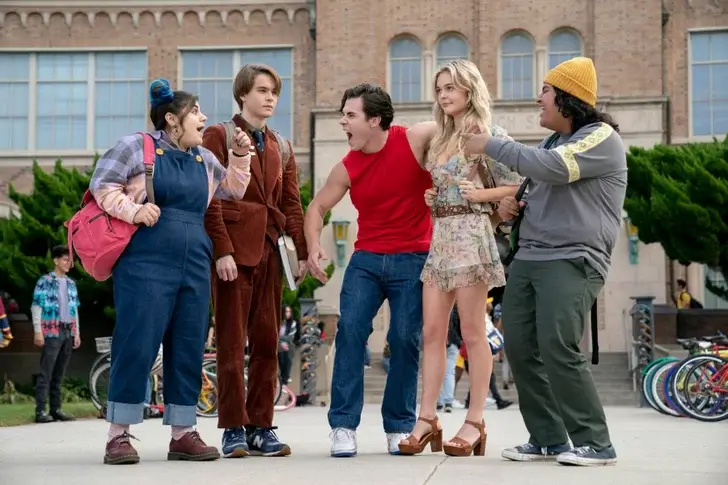 Courtesy: POPSUGAR
The Babysitter: Killer Queen:
Cast: Judah Lewis, Jenna Ortega, Emily Alyn Lind, Bella Thorne
Director: McG
Duration: 1 hour and 41 minutes
Genre: Comedy, Horror
IMDb Rating: 5.8/10
"The Babysitter: Killer Queen" is a sequel to the horror-comedy film "The Babysitter." Jenna Ortega plays the character Phoebe, a new friend who joins Cole, the protagonist, in a battle against a group of satanic cult members. Filled with thrilling and humorous moments, the movie offers an exciting and entertaining experience.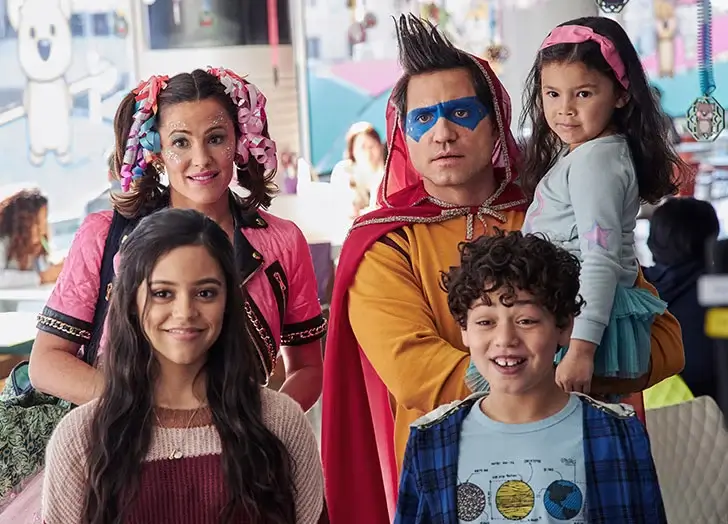 Courtesy: PureWow
Yes Day:
Cast: Jennifer Garner, Edgar Ramírez, Jenna Ortega
Director: Miguel Arteta
Duration: 1 hour and 26 minutes
Genre: Comedy, Family
IMDb Rating: 5.7/10 
"Yes Day" is a family comedy film that follows the Torres family as they embark on a day where the parents must say "yes" to all of their children's requests. Jenna Ortega portrays Katie, the eldest daughter, who contributes to the fun and chaotic adventures that ensue during this special day.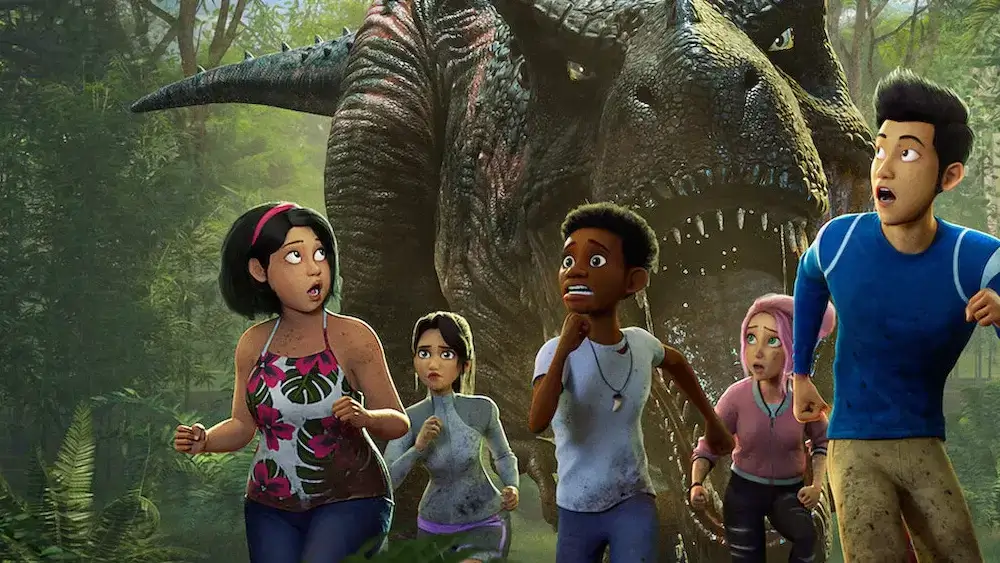 Courtesy; What's on Netflix
Jurassic World: Camp Cretaceous:
Cast (Voice Actors): Paul-Mikél Williams, Jenna Ortega, Ryan Potter, Raini Rodriguez
Director: Various (TV series)
Duration: Varies per episode
Genre: Animation, Action, Adventure
IMDb Rating: 7.5/10 
In the animated series "Jurassic World: Camp Cretaceous," Jenna Ortega lends her voice to the character Brooklynn. The show takes place within the "Jurassic World" universe and follows a group of teenagers who become stranded on Isla Nublar, facing perilous adventures and encounters with dinosaurs.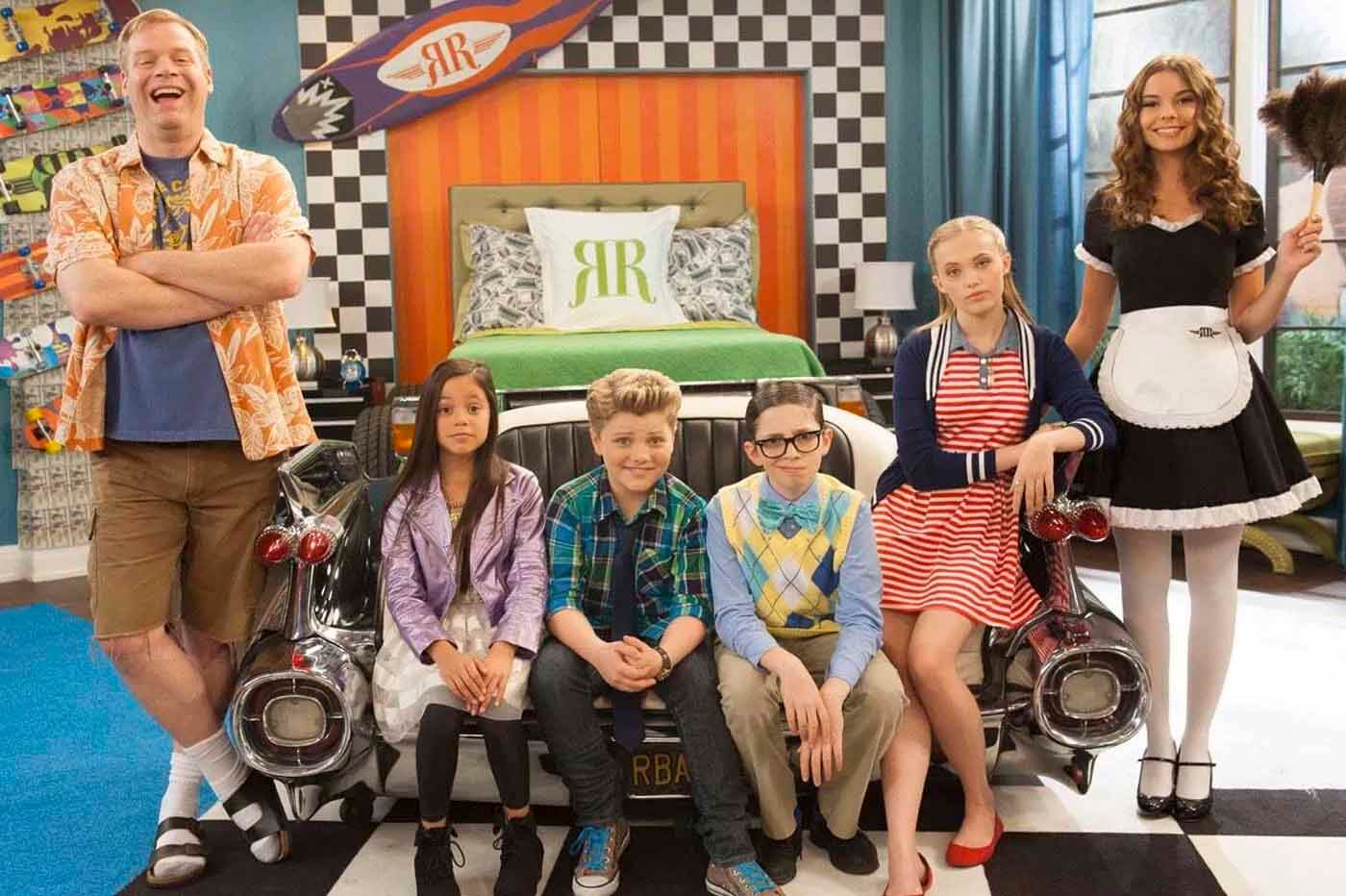 Courtesy: Contraste
Richie Rich:
Cast: Jake Brennan, Joshua Carlon, Jenna Ortega
Director: Various (TV series)
Duration: Varies per episode
Genre: Comedy, Family
IMDb Rating: 4.9/10
Jenna Ortega stars in the TV series adaptation of the popular comic book character, Richie Rich. The show centers around the adventures of Richie Rich, a young boy who inherits his family's massive wealth and must navigate life with newfound riches. Ortega's character adds an element of friendship and excitement to Richie's journey.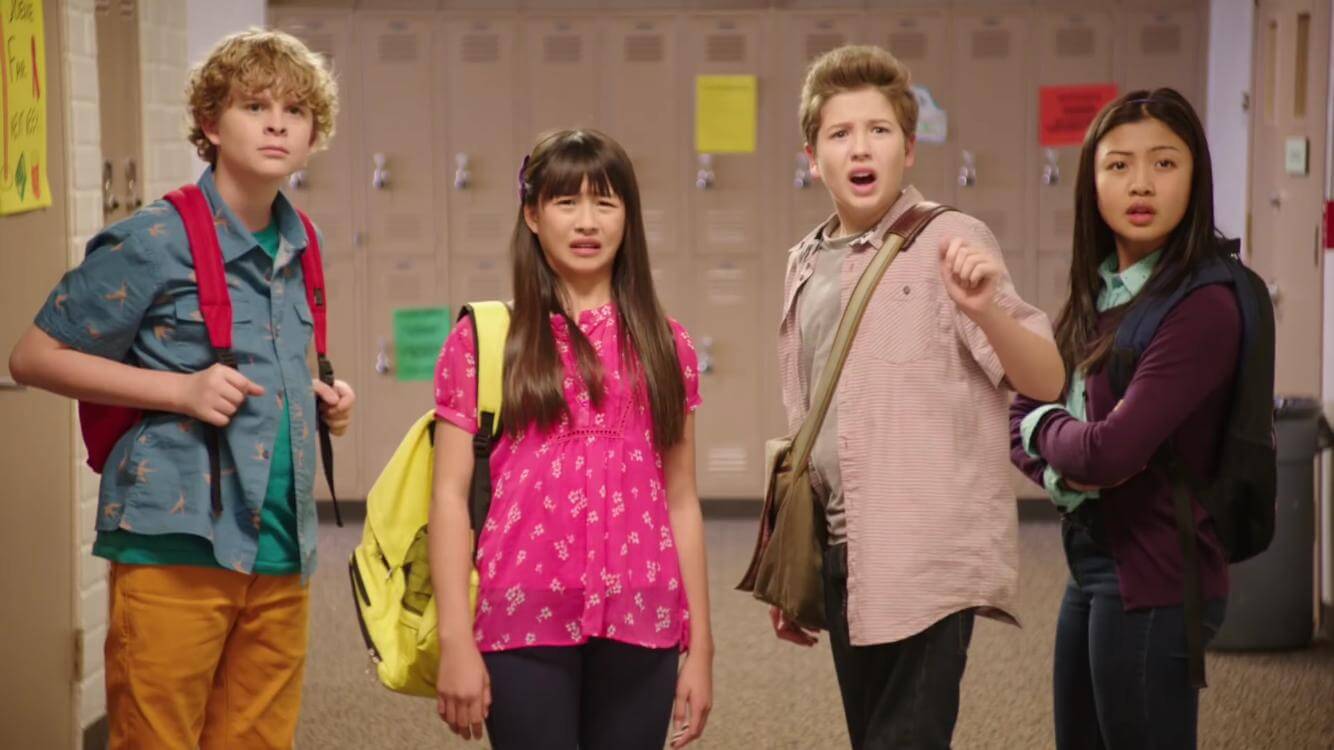 Courtesy: IMDb
The Massively Mixed-Up Middle School Mystery:
Cast: Brooke Wexler, Salty Harrison, Jenna Ortega
Director: Blair Simmons
Duration: 1 hour and 7 minutes
Genre: Family, Adventure
IMDb Rating: 6.0/10
"The Massively Mixed-Up Middle School Mystery" is a family adventure film where Jenna Ortega plays the character Izzy. The movie follows a group of friends who must solve a mysterious case involving stolen school funds. With humor and suspense, the film delivers an enjoyable experience for audiences of all ages.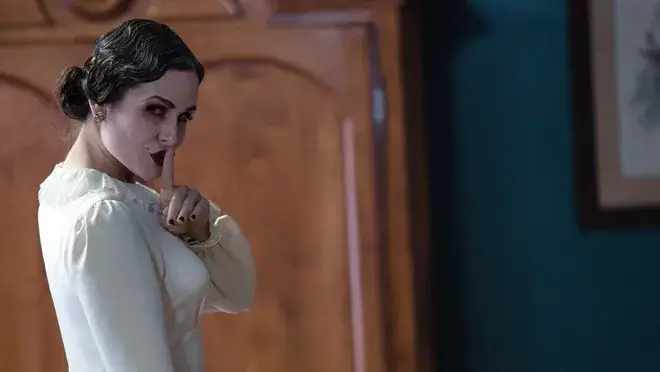 Courtesy: USA today
Insidious: Chapter 2:
Cast: Patrick Wilson, Rose Byrne, Barbara Hershey, Ty Simpkins, Lin Shaye, Jenna Ortega
Director: James Wan
Duration: 1 hour and 46 minutes
Genre: Horror, Mystery, Thriller
IMDb Rating: 6.6/10
In the horror film "Insidious: Chapter 2," Jenna Ortega has a supporting role as the character Annie. The movie continues the story of the Lambert family as they uncover the dark secrets of their past and face supernatural forces that threaten their lives. Ortega's performance adds to the suspense and tension of the film.
Diverse Roles: Jenna Ortega's Versatility on Display in Netflix
Projects Jenna Ortega's ability to seamlessly transition between different roles in Netflix projects is a testament to her versatility as an actress. From intense dramas to lighthearted comedies, she has portrayed a wide range of characters, each with its unique nuances and challenges. This section examines how Ortega's performances in various genres highlight her versatility and captivate audiences.
Unveiling the Hits: Jenna Ortega's Standout Netflix
Performances Within the realm of Netflix productions, Jenna Ortega has delivered remarkable performances that have resonated with viewers. This section explores some of her standout roles and the impact they have had on the overall narratives of the respective projects. From emotionally charged scenes to moments of profound vulnerability, Ortega's performances leave a lasting impression.
Jenna Ortega's Journey: A Deep Dive into Her Netflix
Filmography To understand the breadth of Jenna Ortega's impact, it is essential to delve into her filmography on Netflix. This section provides an in-depth exploration of her notable movies and TV shows, discussing the strengths and unique aspects of each project. By tracing her journey, we gain insights into the evolution of her career and the significance of her Netflix roles.
Exploring Themes of Representation: Jenna Ortega's Impact in Netflix
Content Representation and inclusivity are crucial in today's entertainment landscape, and Jenna Ortega's roles in Netflix productions contribute significantly to these themes. This section analyzes how her performances embrace diversity and portray underrepresented voices. Through her characters, Ortega brings visibility and authenticity to the stories being told.
From Screen to Screen: Jenna Ortega's Transition from TV to Netflix
Jenna Ortega's transition from traditional television to streaming platforms like Netflix marks a significant milestone in her career. This section examines the impact of this transition, discussing the opportunities it has provided and the types of roles Ortega has taken on. It also explores how her presence on Netflix has expanded her reach and introduced her to a broader audience.
Jenna Ortega's Rising Star Power: Fan Reactions and Online Buzz
As Jenna Ortega's star continues to rise, her performances in Netflix productions have garnered significant attention from fans and the online community. This section delves into the fan reactions and the online buzz surrounding her appearances. It explores the impact of her performances on her growing fanbase and how social media has amplified her influence.
Behind the Scenes: Collaborations and Chemistry in Jenna Ortega's Netflix Projects
The success of any project relies on the chemistry and collaborations between cast members. This section highlights the on-screen partnerships and dynamics between Jenna Ortega and her co-stars in Netflix productions. By examining the chemistry behind the scenes, we gain insights into the collaborative efforts that contribute to the success of these projects.
Jenna Ortega's Netflix Hits: A Viewer's Guide to Must-Watch
Content Curating a list of must-watch content featuring Jenna Ortega, this section provides recommendations and overviews of her top movies and TV shows available on Netflix. Whether you're a fan of dramas, comedies, or thrillers, this viewer's guide offers a diverse selection of Ortega's compelling performances.
Read More: The 9 Best Tom Cruise Movies on Netflix: Action-Packed Entertainment

The Jenna Ortega Effect: Analyzing Her Impact on Netflix's Original Programming
Jenna Ortega's involvement in Netflix's original programming has had a significant impact on the platform and its content. This section delves into how her presence attracts viewers and contributes to the success of Netflix's original productions. It also examines how her work has influenced the platform's commitment to diverse and compelling storytelling.
Conclusion:
Jenna Ortega's rise in the realm of Netflix productions has been nothing short of remarkable. With her versatility, standout performances, and impact on viewers, she has firmly established herself as a rising star. Whether she's taking on diverse roles, collaborating with talented cast members, or advocating for representation, Ortega continues to leave a lasting impression on the industry. As her journey unfolds, we eagerly anticipate the future projects that will further solidify her place as an influential figure in the world of Netflix productions.